Well, someones got to try to get the players excited.
The danger is with so many points of a lead with so few games left, the players will settle into cruise control and not play at the tempo with the enthusiasm required to enable confidence ahead of the upcoming semi final with Aberdeen.
Once standards and application drop, its difficult to raise them back up.
Results yesterday meant that Celtic now need to win only six of their remaining nine games at most to secure the honour of being the first Scottish side to attain eight successive titles twice.
And you can't have ten without eight.
There is also the possibility of an unprecedented third successive treble, which is astonishingly being played down by supporters and media alike, which could also affect the squad.
Make no mistake, no one else wants to see Celtic's domestic dominance continue, and they will do all they can to stop it.
Thats why a let up in pace and aggression today would be disastrous.
A win puts Celtic ten clear with eight to play, and one can understand why they may feel they've reached the crest of the hill and can perhaps rest up a bit.
There was even talk that Lennon would rest a few players and introduce others, such as Scott Allan for the last few games.
Yeah, Scott Allan, who has signed a pre contract with Hibernian.
One can only assume Lennon was, for want of a better phrase, taking the piss.
Today , Sky sports, who are showing the game on various free streaming sites, hint that Phillip Benkovic, Calum MacGregor and even Olivier Ntcham could feature, but again there is a feeling that someone is taking the piss.
Lennon is more likely to go with the players he has used so far until one of them does something stupid.
For MacGregor especially, there is no rush and the manager wants to make sure he's ready for the post split league and cup games.
Ntcham under Lennon could be interesting, as the manager may well have something he can offer the Frenchman, having played at the top level himself as a central midfielder, and if he can add his own qualities to those of youngster, we may well have something special when Brown finally begins to ease himself out of the picture.
Either that or it'll be a few quid more in the bank.
Hopefully Oddsone Edoaurd will get a chance to shine from the start today, perhaps alongside Burke, or even Bayo, but its unlikely.
Lennon sems to favour a rotating forward line of three or four , which on paper sounds great, but in reality leads merely to confusion.
It'll be interesting to see if Scott Sinclair regains his place, having been substituted last week, and if he doesn't , then I'd be thinking the manager may see him as surplus to requirements.
Leigh Griffiths has been handed a lifeline as well…he might get a chance to re-estblish himself, possibly in a front two… but not quite yet, as Lennon explained..
"I met him on Monday," 
"I'm optimistic about seeing him back before the end of the season.
"He looked OK and looked reasonable condition. He's got a bit of work to do to catch up with the rest. That's what we're hoping will happen over the coming weeks.
"I don't want to talk about private things but he's obviously itching to get back. It'll take a bit of time but hopefully we'll see him before the end of the season. If you can get him fit and firing you've got a top-quality centre-forward.
"It's down to him now. Part of his recovery is that he does it step by step but he's doing it so hopefully we can get him back doing what he's good at as quickly as possible.
"You have to look at the human side as well sometimes, they're not robots. They all have frailties in their own make-ups. I'm looking at the team last weekend and they looked leggy and I understand that.
"There was always going to be a bit of a lull. So hopefully we're over that and we'll see the power and the pazazz of Celtic again going forward. 
A win today, and that means when the league starts again after the break, "rangers " will  know defeat at Celtic Park two weeks today will mean they are thirteen behind with six games to go.
Which should make for another one of those beautiful Sundays…
Their side stumbled to a 1-1 draw at home to Kilmarnock yesterday, having been behind to a route one special from the Ayrshire side. An over the top ball landed at the feet of their forward, who sidestepped an onrushing Alan MacGregor to slide the ball home.
MacGregor would have no doubt assaulted the goalscorer, but he must have remembered he'd already been booked, so it was more a sort of half arsed attempt to scare rather than have any real impact on proceedings.
There was a late incident when Conor Goldson hacked down another forward who was heading towards goal, a straight red anywhere else but ibrox, but the brothers in black got together and issued a yellow as per their works directive.
Gerrard, post match, said it was the referees fault as Kilmarnock should have had eight players sent off, and that they had even resorted to time wasting and other forms of cheating, but the reality now is that with their season over, he's under severe pressure, and the support have had enough.
He has a point about their performances against the better sides..
Gerrard has won 2 games from 14 against Hibs, Killie and Aberdeen 14% win ratio 
 Overall, his win ratio is worse than any of his predecessors , which is quite an achievement in itself..
It looks like he's not handling the mockery and abuse that is already coming his way very well at all..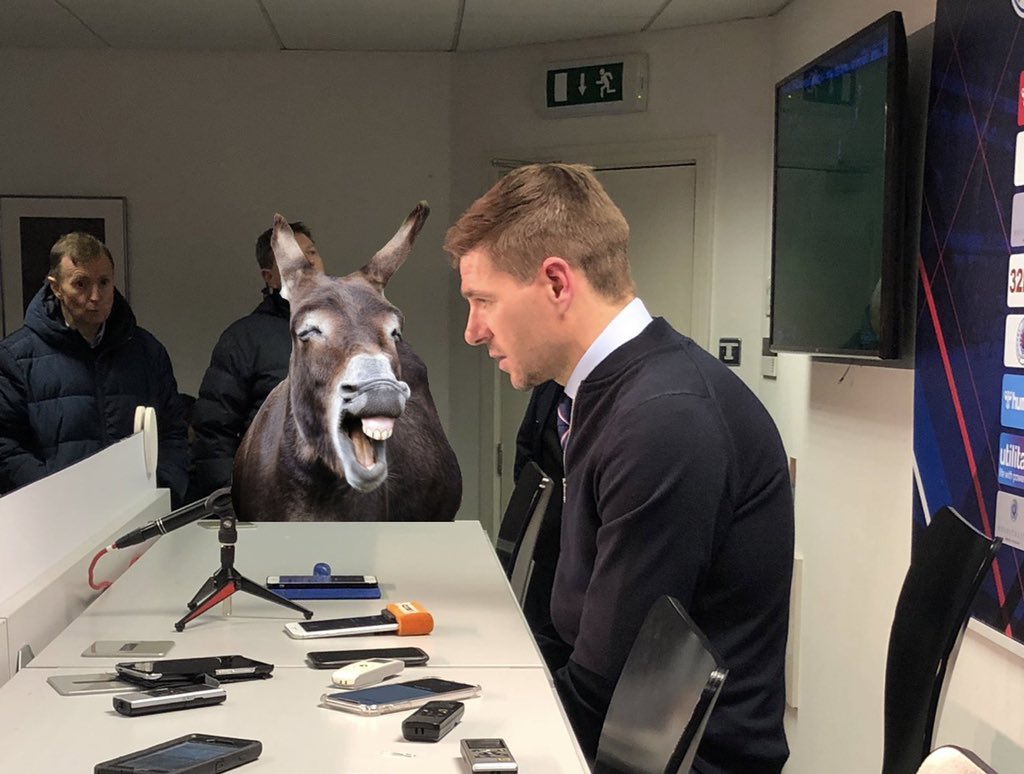 Season ticket renewal time isn't looking very promising, and that could kill them off.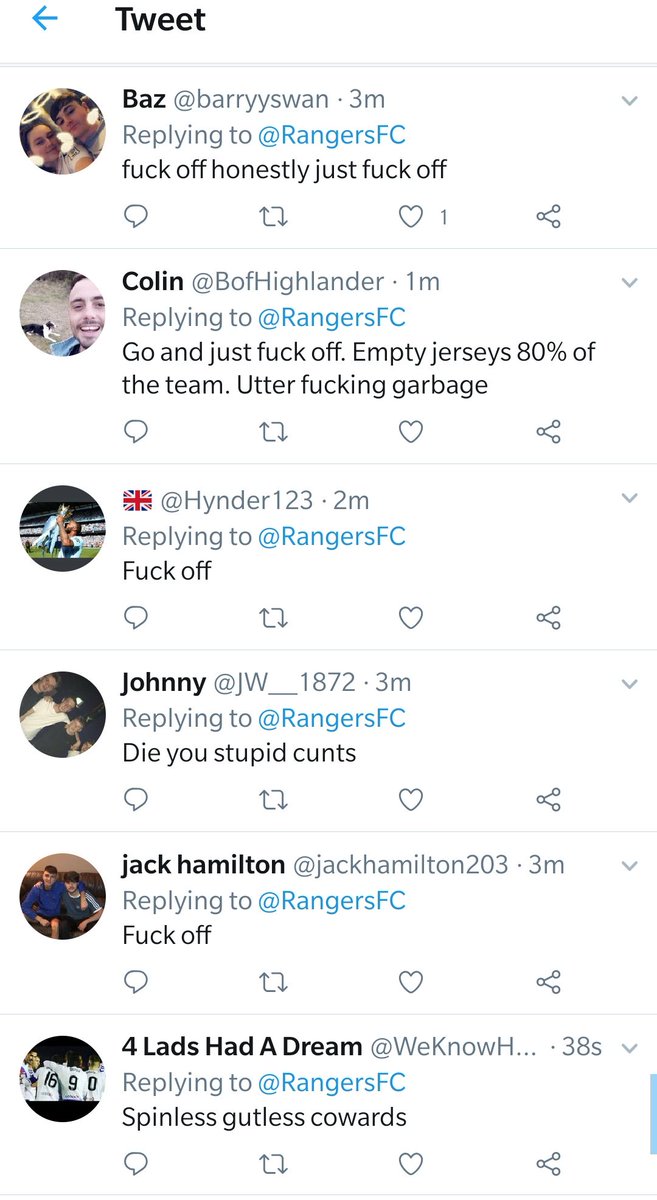 There are some who still stand staunchly behind their club though…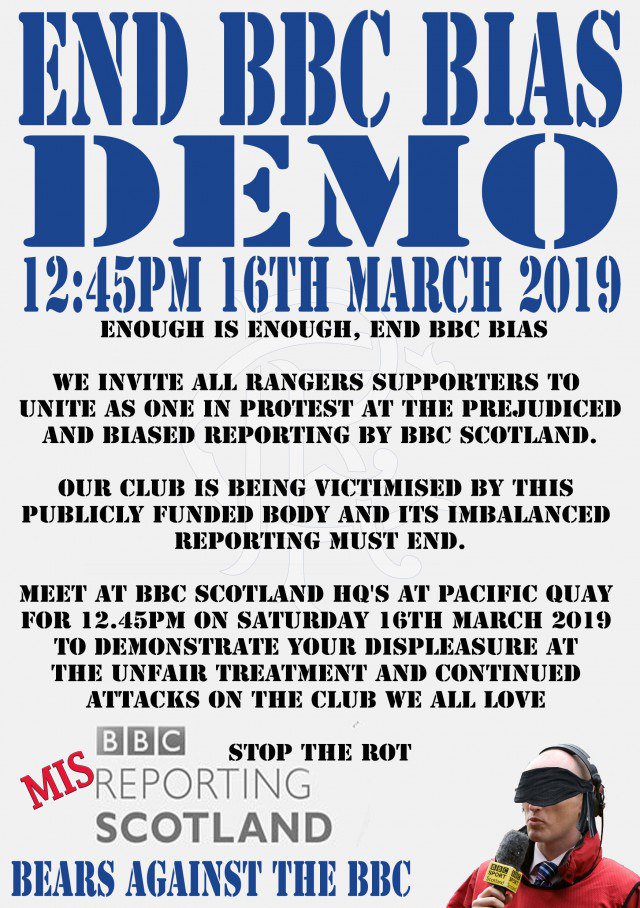 Just not that many of them..
Amazingly, although this is a protest , no one seems to be protesting, and everyone seems to be looking in a different direction.
Its safe to say the mood has changed.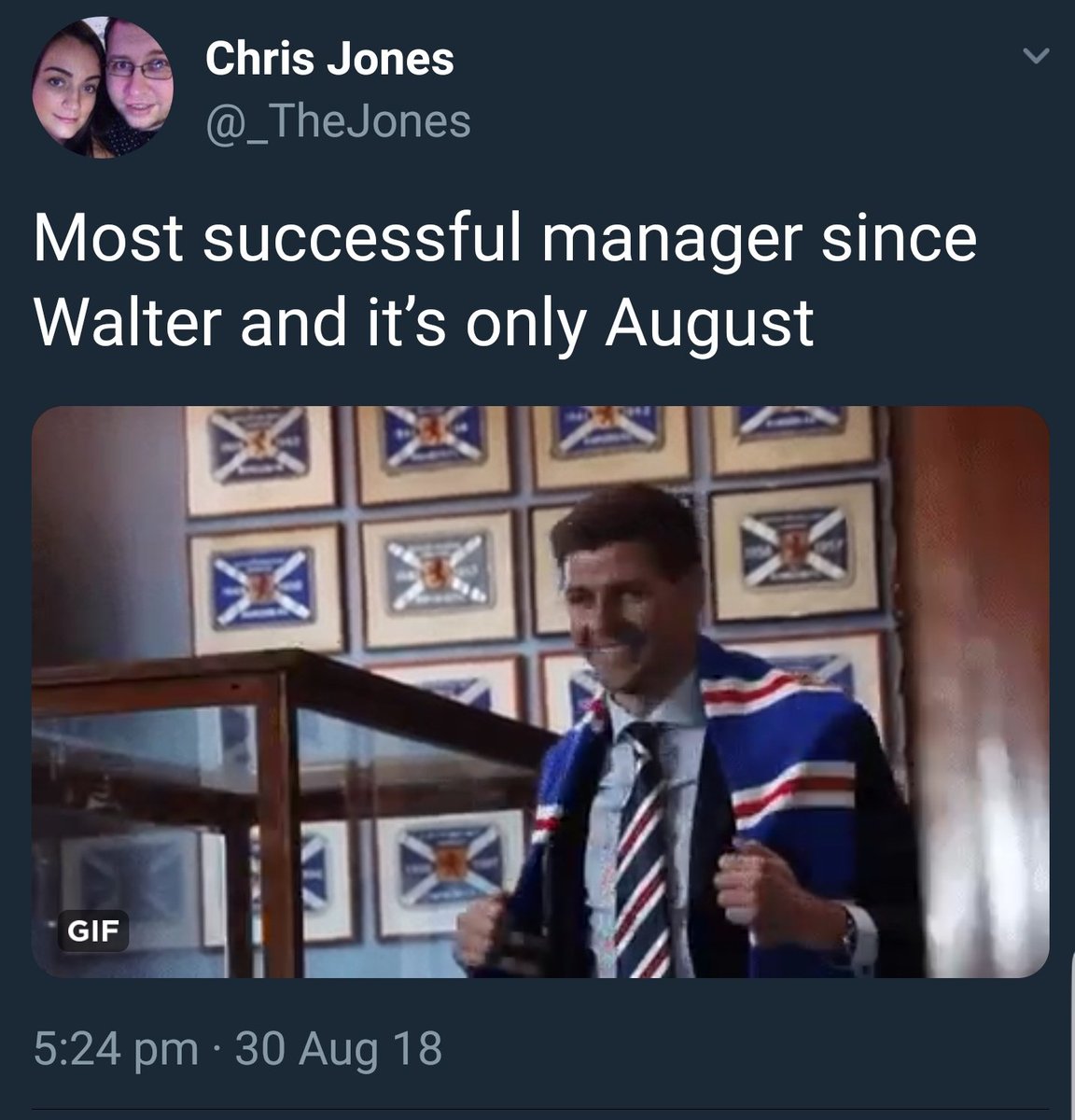 Every year everything is fine, then someone makes them play other teams and it all falls apart.
And then, yesterday, it got worse.
Much, much worse..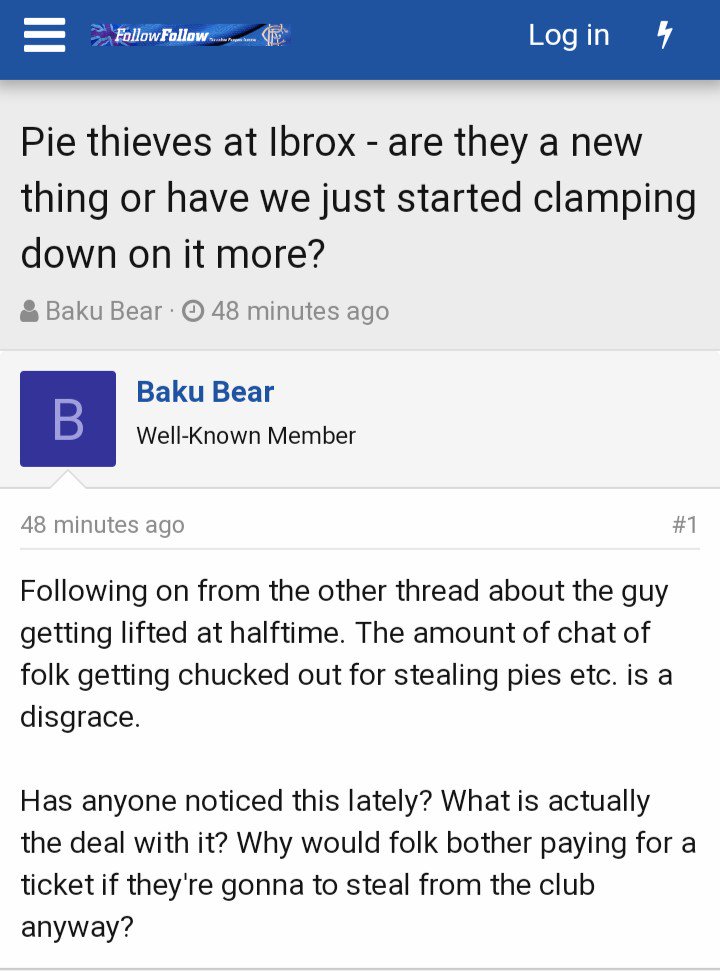 The mystery deepened..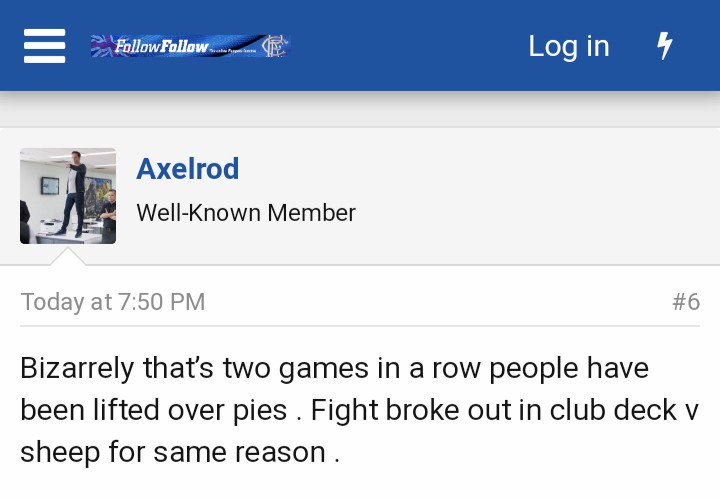 Two suspects have been held overnight…
Elsewhere, and Auldheid has put together a piece which examines the recent scandal concerning Clyde, who were docked points for fielding an player they shouldn't have.
and wonders why that didnt happen to another club who used it as a sort of tactic to win leagues and cups.
Well worth a read.
Now, something that isn't worth a read.
Ever.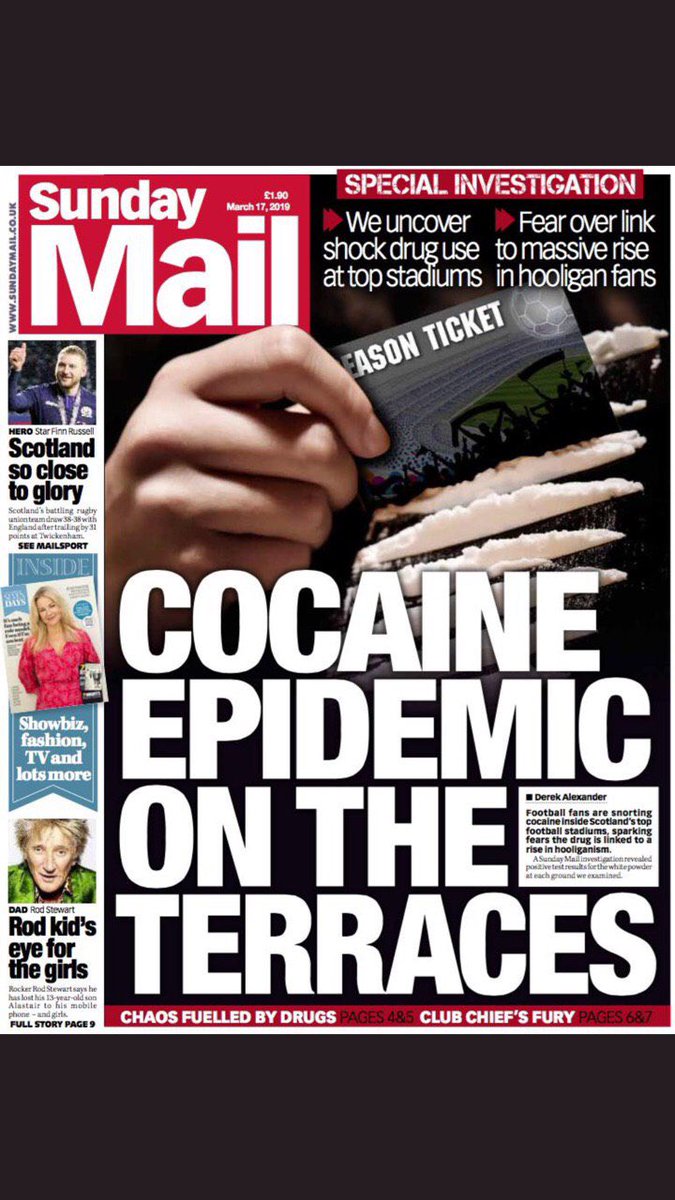 Ah, football fans are all coked out of their skulls now.
Are there any societal issues that the media will not blame on football ?
We hear that other exclusives are in the pipeline, as its been discovered football grounds are taking up the space where hostels for the homeless could have been built, and one fan even handed an out of date packet of instant mash to a foodbank.
Anyone would think that the police and government have been made to look silly and want their revenge…
We have to go back to Thursday for the last caption competition..
today..
Oh, and good luck to John Beaton today, as he takes his place as fourth official after his horrendous life threatening ordeal by text.
Keep your eyes out for the result of the trial now that someone has been arrested..
As for John, good luck today, and I'm sure you'll have all the support you need from the man in the middle, bobby Madden.
In fact, perhaps the support should show their support for Beaton, with a round of applause or a wee song.
Hang on, Madden and Beaton ?
Well, that should be a laugh.