Celtic were undone by what appeared , on the surface, to be a better side last night. Another home defeat at the hands of a side who looked far superior in every department is how most of us saw it, and when you add that to the lack of fight in our own team, then the result was fairly inevitable.
Who's Afraid of the Big Black Bat ? I think we answered that question last night.
The collective of Valencia far outweighed their opposite number at Celtic in ability, organisation and effort, although they really didn't seem to have to try that hard.
Why was that ?
Why are we having this discussion after yet another European home game that failed to live up to expectations ?
Valencia did their homework, worked out what they had to do, and then went out and did it.
It's really that simple. By watching videos of Celtic since the break they would have made themselves well aware of what would happen, and how to counter it.
Good coaches come up with a plan.
Good players go out and do it.
The first thing they did was put Scott Brown under pressure. He's the main man at Celtic, and as a result he made a few uncharacteristic errors, a few misplaced passes that put his team mates under pressure, and as a result, the confidence throughout the team was shaken. Other players began to make unforced errors, and thus the rhythm and concentration of the side was disturbed, if not broken.
And while we're on rhythm..
An observer would note that Celtic are a passing side, and like to play the ball at speed on the deck. As with all pressing sides, they can be a bit physical, and so by overdoing the intensity of a tackle, by falling over "hurt ", the game is stopped, and again, the rhythm is disturbed.
Valencia were quite adept at that.
Danger men ? Forrest and Sinclair faced two defenders each time they were in possession, and the compact Spanish side had someone else covering the two initial combatants.
There simply was no way through playing the way Celtic like to play.
And when they had suckered enough players forward, they simply struck back at pace.
For the first time in living memory, at least two of us on Etims agree on something..
We played the ball across the back maj of the night..played the game in front of Valencia..played their game! Didn't mix it up..hit a few channels…get them turning..few direct balls. Be aggressive high up. Aye they are good but we were predictable, boring & made it easy 4 them.
Celtic couldn't handle it. Not many teams could, to be fair.
But at least we could  have tried.
The high point of this European campaign , and the one we had hoped to repeat last night was the win over Leipzig at Celtic Park.
With just five players starting last night who started that game, it was never going to happen.
And only one of them was from the back five. Boyata, who Valencia knew was prone to error..
Brown, Christie and MacGregor failed to deliver as a unit last night, largely because with their route to goal blocked, they were forced to pass behind them, and Valencia moved up in unison, and thus another backards pass, and Valencia moved up..until the Spanish had Celtic where they wanted them.
Celtic do not know how to play against a team that presses back at them. It even happens domestically. Not often, but it happens, and , along with corner kicks and other set plays, perhaps there's an idea for a couple of training sessions.
A couple of hoofs up the park, towards target man Ollie burke, would at least have meant if possession was lost it would have been lost in the opposing half, instead, Valencia just waited for the inevitable mistake, close to the Celtic goal, and put even more pressure and uncertainty into the hopped ranks.
After the match, manager Brendan Rodgers tried to make us feel better, and hope that none of us noticed that he was largely to blame for the loss, by reading from his pre prepared post European home game script. Only the names have been changed, the pattern, sadly, remains the same..
"I thought we started the game well. We had good control and pressed the game.
"But Valencia are a team who wait on your mistakes, they are very organised and compact. Unfortunately for us we made too many mistakes, especially in the first half, under no pressure.
"When you do that against good teams it kills your momentum and puts you on the back foot. We did that too many times. At this level you can get punished for it. 
"We did it before half-time and then lost a poor goal just after half-time. So the lessons learned at this level are you really have to concentrate.
"You can get away with it domestically sometimes but not at this level against good teams. If you don't concentrate, you bring pressure onto yourself. So it ended up a disappointing night for us."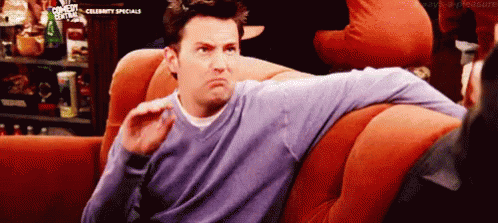 Perhaps one way of looking at it is the way Celtic play is superior to the way other Scottish teams play, but the top European sides are better at playing that way.
Its probably just that.
The performance last night was predictable, gone is the passion and fight that rouses the crowd that in turn rouses the players on to greater things.
Maybe thats where we should focus for the next campaign.
Lets do what we're good at, and not what everyone else is.
Spanish sides have beaten English sides in 22 of their last 25 meetings, so the argument about money may not be valid. Indeed, had Celtic paid market value for the loan players in the squad, our own expenditure would be up there with other sides.
Spanish sides have dominated the European competitions over the last few years, and perhaps we shouldn;t be too hard on ourselves. With Valencia unlikely to reach the champions League via their domestic campaign, they may well have decided to focus on the Europa, winning it would guarantee a spot at the top table again.
We shouldn;t be too hard on ourselves, but then again, a kick up the arse wouldn't go amiss.
There's still the away leg, although even the most optimistic of us would admit the tie is now pretty much beyond us.
But stranger things have happened. Maybe we should use that game to try something a little different..
For now though, reality dictates that the treble treble is the target.
I think we all expected that to be the case.
Caption competition from Wednesday…