Celtic Diary Tuesday February 12: Somethings Gone Wrong Again
The draw for the Scottish Cup quarter finals was made last night, and Celtic face a trip to the capital where they will play Hibernian.
It could have been worse, and indeed, given the history between the SFA and Celtic, perhaps it should have been.
I'd genuinely expected either Pittodrie or Tynecastle as our next trips, not Ibrox, as the sponsors would prefer that to be a semi final or final.
However, should "rangers " win their replay against Kilmarnock, its they who face the trip to Pittodrie, and to make matters worse for them, the word is that there will be a proper referee in charge, who not only knows the rules, but isn't afraid to apply them.
If they can find one, that is.
So, what went wrong ?
They're usually so competent.
"rangers" have been denied another home tie, and they need the money.
Not only that, the road to a possible first major trophy, and the financial spin offs is apparently being made as difficult for them to navigate as is possible.
If it was happeneong to Celtic, we would suspect foul play, and as it is clearly happenin gto them, we must also assume dark forces are at work.
In fact, if I was unfortunate enough to be one of them, I'd be raging, perhaps even to the point of marching on Hampden, this time when its open, to offer them the rough edge of my tongue.
Maybe there is a fear that a genuine cold shoulder applied by the Takeover Panel will affect everybody who is in any way connected to "rangers ". Maybe the businessmen who have influence at the SFA have pointed this out to them, and its a kind of underhand way of getting rid of this particular entity a wee bit quicker than Dave king would like.
Maybe they know something we don't about what goes on in the deeper recesses of Ibrox, and they've had enough..
The SFA normally favour the Ibrox brand, and suddenly it seems like they've fallen out of love.
As for their support, they've already lost one club, and surely even they don;t deserve the embarrassment of losing another.
As for us, it looks like theres still life in this pantomime for a while yet..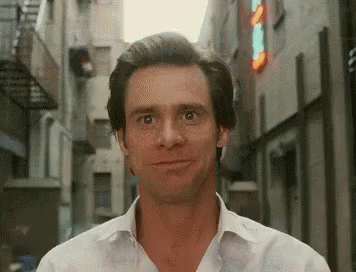 I'm not the only who has noticed.
Chris Jack, of the Evening times has had a pop at Clare Whyte, the compliance officer with a set of haw maws.
He asks..
Is it time to reassess the role of the Compliance Officer in Scottish football?
IT is eight years since the Scottish FA introduced the role of Compliance Officer as part of changes to its disciplinary procedures. Now, it may be time to get back to the drawing board.
When Clare Whyte, the latest incumbent to hold the post following the tenures of Vincent Lunny and Tony McGlennan, is talked about as prominently as she has been at times this season then there is a problem with the system.
The CO position is a thankless task and no matter what decisions are reached on any case that is put forward, there will always be a party involved that are left angry and upset.
Accusations of bias and conspiracies can never be proven and remain the barb of choice of supporters online but real concerns and questions over the protocols can't be overlooked.
It is not just fans that are quickly losing faith with the SFA and those that implement its rulebook and there seems to be a growing feeling within the game that the current way of doing things isn't fit for purpose. 
A growing feeling within the game. Marvellous statement. What he really means is there's a growing feeling at Ibrox, and at Level 5 PR.
It was Lunny that played down the talk of 'trial by Sportscene' four years ago now but events this season have done nothing to dispel fears over how incidents are raised and dealt with.
Matches that are live on television – like Rangers' win over Aberdeen at Pittodrie was – automatically generate more public debate and there is greater scope for moments in those games to create headlines, and subsequently be raised as disciplinary matters.
Controversies in others – like Celtic's victory at home to Hibernian – don't get the same attention, though, and challenges such as the one Scott Brownmade on Mark Milligan go unnoticed because it remained on the cutting room floor.
It is unfathomable how the Compliance Officer can take no further action against Jozo Simunovic for his appalling elbow on Oli Shaw but Darnell Johnson, whose tackle on Emilio Izaguirre was dealt with at the time as he received a yellow card, now faces a hearing in an attempt to avoid a two-game suspension.
Gers keeper Allan McGregor has the same battle to fight this week but there was no citing of Lewis Ferguson for his retaliation towards the 36-year-old later in the match.
For the record, it is understandable why Bobby Madden sent Alfredo Morelos off and why the appeal was rejected. Likewise, it was no surprise that McGregor was cited.
It is the process and the lack of clarity and consistency around it that is the issue, however. Just when players, punters and pundits think they have it sussed, a situation comes about that seemingly defies logic and goes against the precedents.
Now, another incident has been thrown into the mix from the weekend. At Rugby Park, Alan Power was booked for a high foot that caught Ryan Jack in the face.
It was a nasty incident and one that could have been far more serious. Steven Gerrard refused to be drawn too much on it post-match, but Rangers will keep an interested eye on the actions of the Compliance Officer in the coming days.
Once that drama has subsided, another will almost certainly follow sooner rather than later and the cycle will start all over again. It is already becoming tedious.
Scottish football can't get itself into the situation where matches are being re-refereed the morning after the night before. That isn't good for the game.
If a referee sees an incident, he deals with it and that is the end of it. If he misses it, these things happen and that's life. 
Like in the old days, where games were decided by a handshake…
No two moments are the same but it is the lack of consistency that will lead to the whataboutery. Once faith in the system is eroded, the SFA have a real problem.
There should still be a route for players to go down if they feel they have been harshly dealt with and an appeal avenue has to stay in place for red card decisions.
But the status quo of some issues being highlighted more than others and some being dealt with differently is causing more problems than it is solving. There seems little consistency in the way that cases are brought and handled.
A panel at Hampden shouldn't have more power than the man in the middle. The referee's word used to be final, so let's make that the case once again. 
As long as we get decent referees, I'd be happy with that, as indeed, would most of us be.
However, we're not in a position where we can trust them to get things right. So they need all the help they can get.
Of course, perhaps our interpretation of getting things right is perhaps at odds with Jack's…
Later today we have the latest instalment of Yokerbhoys Eurowatch series, where he lifts our hopes ahead of Thursdays Europa league game with Valencia, so I'll leave my own thoughts on that game to one side, and all discussions can take place in the replies to his assessment.
It'll be online at 2pm.
however, this is worth mentioning..
Medical Report I Santi Mina
After tests carried out on Monday morning, Santi Mina has been diagnosed with a posttraumatic sprain of his left ankle. The injury will rule him out of action for the upcoming games. His condition will be assessed further this week  
France football magazine has produced a list of the top clubs in world football, based on the following criteria..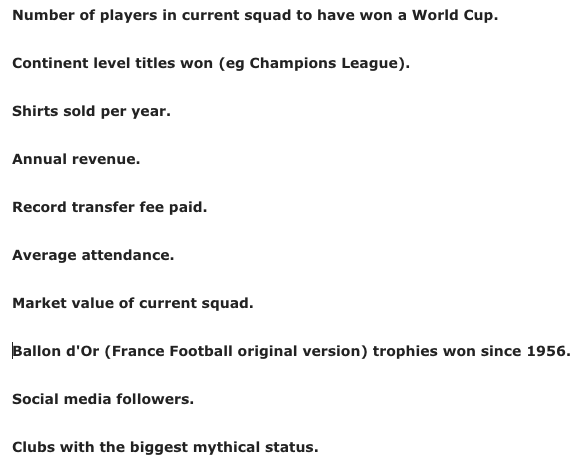 Now, it threw up a number of surprises, and no doubt even as we speak Chris Jack is blowing steam out of his ears, as the worlds most succesful club appear to have been overlooked.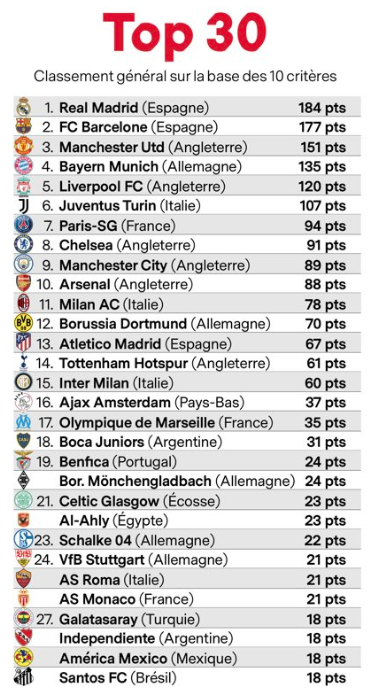 Celtic make number 21, and that in itself considering the lack of television revenue and a relatively small national population,  is an astonishing achievement.
But Tottenham, Manchester City and to a lesser but still significant extent Chelsea…ahead of Ajax, Inter Milan, and Benfica ?
And , of course, Celtic..
English tv revenue has hugely distorted what could have been an interesting and perhaps definitive article.
In the same way its kind of fucked up the game as a whole.
Yesterday, this was offered up for comment..
Por favor árbitro, sin tarjeta roja – Te permitiré tener sexo con mi burro*…"
which, if my schoolboy spanish is correct, means..
Please referee, no red card – I'll let you have sex with my donkey * 
Which, in turn , prompted the reply..
You don;t get this multilingual humour anywhere else, though I think I know why.
Today..