Scottish football may be entertaining, but last night we had examples of everything thats wrong with it, which will be largely ignored in order to pretend there's a new level of competitiveness.
At Celtic Park, the champions continued their dominant post break run with another win, 2-0 over Hibernian, but yet again, laissez faire refereeing led to a serious injury to a Celtic player.
Emilio Izaguirre was stretchered off after an assault, and he will take up the place in the doctors room vacated by Dedryck Boyata, who returned to the side last night.
"It was a clumsy challenge at best.
"He is over on the ball, the boy, and I think it scared Emilio a little bit in terms of he has had issues with his ankles before when he has broken them.
"But the medical team is telling me he thinks he has got away with it, it is a little bit sore and hopefully he will be okay in a few days." 
We'll see.
The Hibs player was yellow carded, as sooner or later the referee has to book someone, if only for appearances sake . should it have been a red card ? Rodgers weakly said he thought the ref may not have seen it…
"I think Craig is a very good referee, he maybe didn't see it at the time, he was maybe blinded, but it wasn't a good challenge at all." 
Oh, come on. Say what you saw.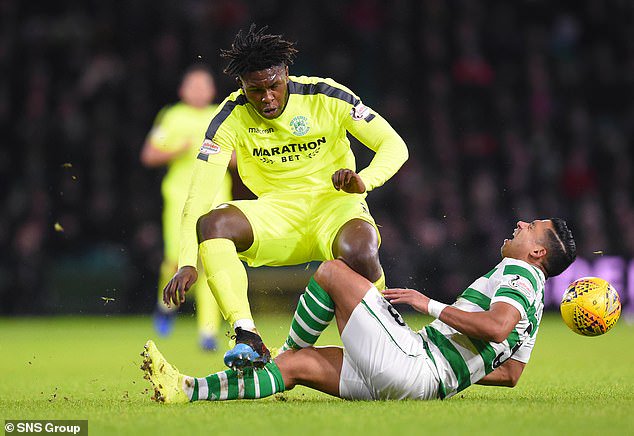 Harry Brady of Celtic Underground did…
Hibs players took it in turns to kick Brown for first 20 mins but he just went on to boss the game. However maybe if ref had booked a few at that point we wouldn't have had a red card leap into Izzy challenge
Rodgers diplomatically avoided further comment on the matter, but he cannot possibly say the incident was exactly unexpected. Someone was going to get hurt, and this may not be the end of it.
On the game itself, Rodgers said;
"It was a very good controlled performance.
"We scored a very good first goal. We could have been cleaner in our passes in the first half but the control was a lot better in the second half.
"A very good three points for us." 
And importantly, another clean sheet. No one has scored against Celtic since the season restarted.
Up at Pittodrie, Aberdeen lost 4-2 to "rangers ", who again had a referee to thank for a game changing "honest mistake " when , with the dons trailing 3-2, Alan MacGregor, the "rangers " keeper, committed one of his trademark lunges on an Aberdeen forward.
Of course, with Alfredo Morelas having already been ordered off, Madden could ill afford for his team to lose another player.
Andy Walker on Sky said he thought Morelas was "unlucky " to be sent off…
Clearly, with the penalty incident, the referee saw what the keeper did., as did MacGregors team mate in the picture..his open mouthed reaction  tells you everything, and decided no action was needed, which of course will be what the compliance officer says when she is asked to adjudicate.
Did MacGregor commit the foul comfortable in the knowledge the referee would take no action ?
I'd say its certainly a topic for debate.
A sending of for the keeper and a penalty would have changed the game, and we now have conclusive proof that a referee can influence a game when he feels the need.
As for Morelas, thats three times he's been sent off against the same team in the same season.
Predictable ? Looks that way.
His behaviour isn't that much different in any other game, but it just wouldn't do to punish him all the time. He's just a wee bit daft, I believe is the official line..
The motive, of course, is to make Scottish football a saleable product and those trying to sell it believe that the only thing worth selling is a Glasgow rivalry, a rivalry so fundamental to our game that those who run it are prepared to overlook all manner of rule breaches, on and off the field, to perpetuate this particular myth.
The only way to prevent this is for every club in the top division, and as many in the second as can be convinced, to form a breakaway league.
Like the English did with their Premier League.
A sort of article 50, if you like, where clubs can be free of an unelected body making all the decisions in the interest of an unelected body, and not in the interests of its members.
Otherwise, what we will see is a boom and bust cycle at one club, which will simply be airbrushed out of history, and the next "bust " won't even see them restarting in the lower leagues.
By the way, "rangers " to get a penalty last night was 9/4.
Won't be long before they refuse to accept bets on it, and that in itself will be an admission of corruption that can be taken as evidence when someone eventually grows a set in the media and highlights the issue.
But when you have pundits like Tam MacManus saying this..
Amid all the furore I thought Bobby Madden had an absolutely fantastic game. We slaughter refs but he got every big decision spot on. Only thing he missed was the poor McGregor tackle on Ferguson which for me should be a red card/pen. And then the subsequent bit back by Ferguson. 
An "absolutely fantastic game ".
And then he goes on to say apart from the game changing refusal to send off a player for a blatant assault.
Like when Jackie Kennedy said,
"It was a lovely day out and the bullet through my husbands head was the only thing that put a dampener on things. " 
The real problem here is that the ineptitude-or cheating- if the referees is going largely unremarked upon.
This is going to have serious repercussions sooner or later.
 Many years ago, I went to my first Celtic game with this lot, and they need new members.
Anyone in the Johnstone Howood Spateston Elderslie Linwood area needing transport to and from Celtic home games,the Johnstone no 1 supporters bus are taking new members, nice friendly bus some older members too. We park at the stadium bus park so great for kids and O.A.P's DM me  
All supporters clubs are facing tough times, and yet its still the best way to go to a game.
Get in touch with one near you, and make a day of it. Make travelling to the game something to look forward to, instead of a routine car or train trip.
There's nothing better than being with your own , especially when there's something to celebrate.
Ask the Argentina CSC, who were in town for the game last night..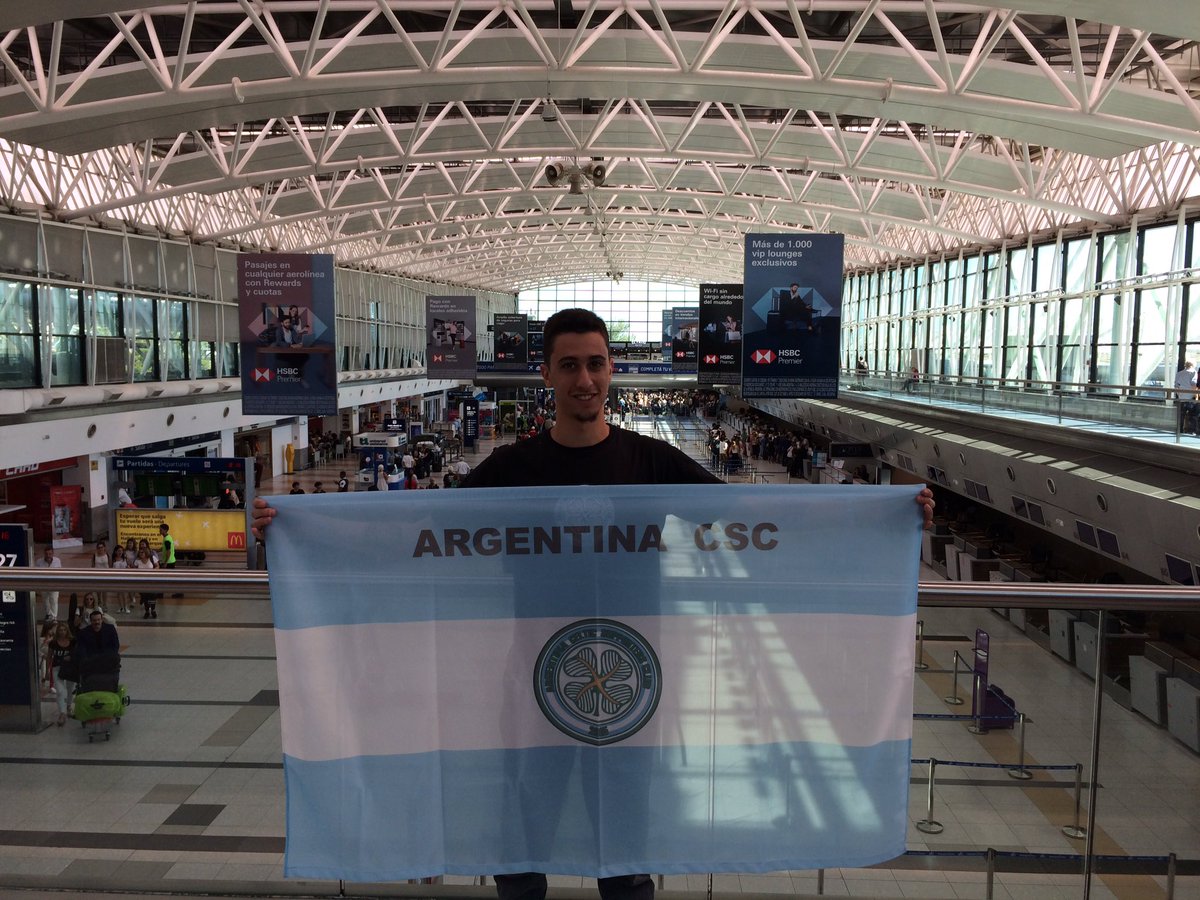 Or from Hong Kong..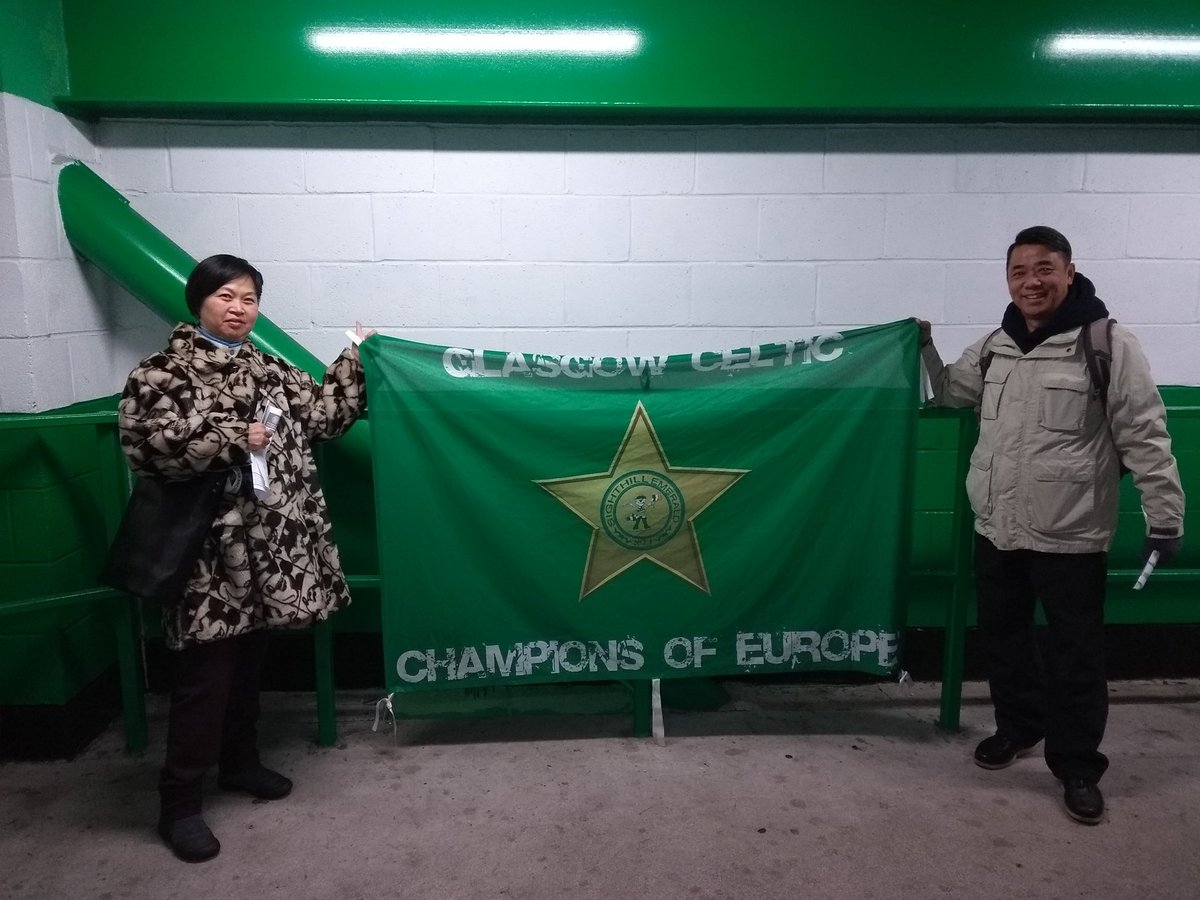 There's been a change in the attitude of West Brom manager Darren Moore regarding Ollie Burke…he's now saying that if there's an agreement to purchase the player between Celtic and West Brom then its something agreed between the clubs…
A slight, but significant change from his previous outburst on Burke being his player who he'd sent to Celtic to get him up to their level.
We may find yet that all our loannees want to hang around for a bit.
Yesterday, we had this picture…
Today…