Celtic finally asserted their superiority in the league by moving six points clear of the pack with a 2-0 win over St Johnstone.
Calum MacGregor and Ryanaldo (copyright Dominik Diamond ) Christie scored two great goals that lit up another stuffy encounter, within a minute or so of each other, that knocked the stuffing out of the stuffy Saints.
Mikael Lustig made another serious bid to get his contract extension, , Kristoffer Ajer and Jozo Simunovic performed admirably now that they've been called on, and Scott Brown looks a lot more settled now he's put the Australian adventure to bed, and Calum Macgregor looked more comfortable now that his captain is more comfortable.
All in all, a good day at the office. Well, it would have been if the heating was working.
Apart from a couple of incidents that suggest the referees have now got over their initial shock at being called cheats and have now resumed their in house honest mistakes competition, there is little else to talk about.
Murray Davidson confused the officials by having two surnames, which led to a reluctance for the referee to book him, although eventually one assault on Lustig did the trick, and the serial blindness in the penalty box meant that James Forrest was denied a penalty when Saints reverted to backie ins as a tactic.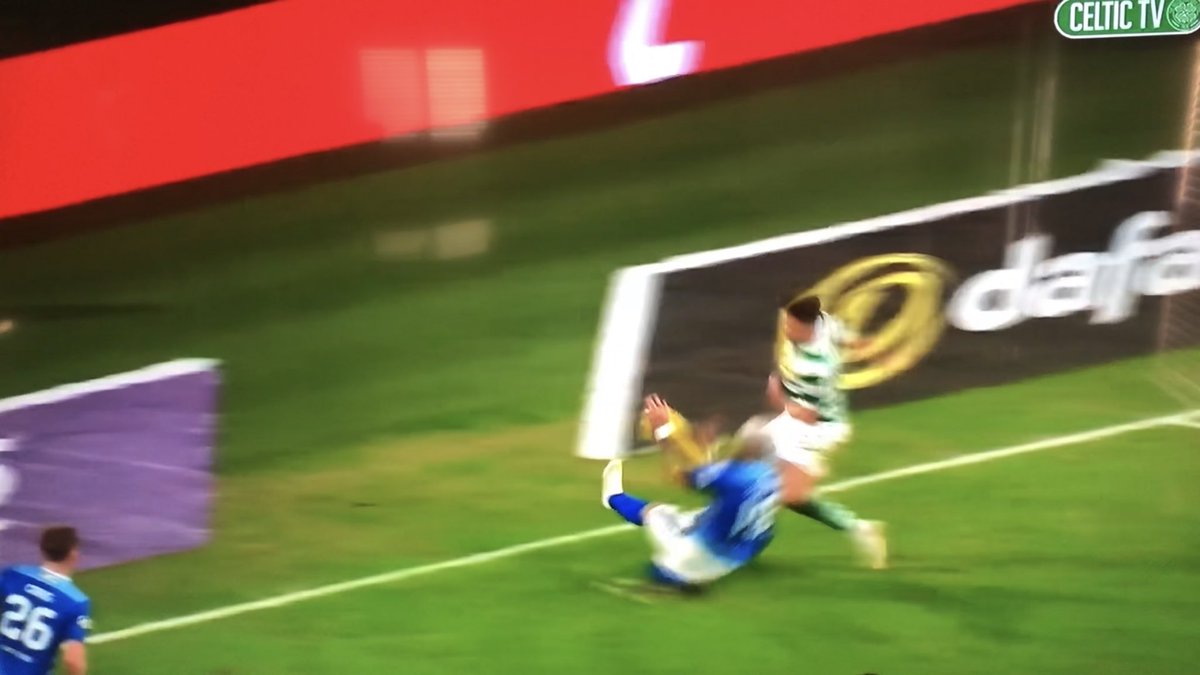 That leaves the table looking like this..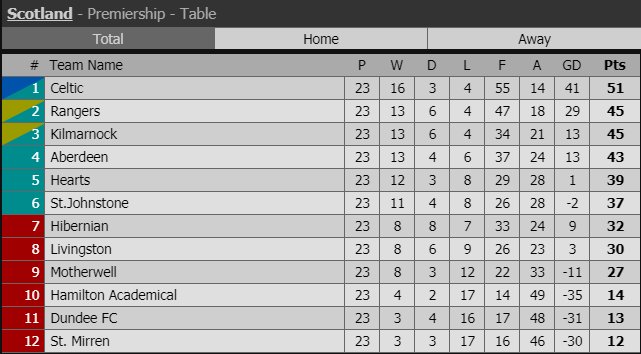 and depsite the experts telling us that its still a wide open title race, it really isn't. The nearest challengers would have to win three more games than Celtic out of the remaining fifteen, and that simply isn't going to happen.
Eight in a row, after a few hiccoughs along the way, is now more likely than not.
Thats not to underestimate the effect that dishonest refereeing can have, but it would take a monumental effort on their part to make any difference now.
They'll concentrate on the Cup. Much easier for them to deny a treble treble.
Its transfer deadline day, and I thought about sitting outside Celtic Park with my phone and tweeting all the comings and goings as Celtic swooped into the market to strengthen, but figured that would be a waste of time.
Even the ones we sign aren't hanging about, as Brendan rodgers explained re Maryan Shved..
"Medical is done. He'll go back to Ukraine, finish his season there and then come in. By the summer he'll be ready to go." 
Where ?
The injury to filip Benkovic isn't as bad as first thought, but he will be out for five games minimum. That means that Jack Hendry may not be allowed to go on loan, which could see him step up to the plate when-or if-called on.
Yes, I know, I'm looking for a silver lining here.
Aberdeen hesitated to sell Scott McKenna to Celtic with no replacement lined up, and have even turned down a £5m bid from Stoke City for the defender.
Stoke are in freefall just now, and McKenna will be relieved that the Dons have saved him from a move to the midlands, where he could well pass into obscurity.
If Celtic are to bring anyone in today, he still remains favourite, although there is a chance that Jeremy Whatsis name from dortmund could end up in Glasgow.
Jeremy hasn't played for his own team for quite some time, and if anyone is anywhere near Lee congerton at any point today, steal his phone while he isn't looking, and remove the app that contains details of Bundesliga Players Who Can't Get A Game For Their Clubs.
It didn't work last January, and it won't work this time either.
There is also a story which says Celtic have had a loan bid for Paris SG right back Colin Dagba knocked back, confirming the diary suspicion (see yesterday ) that the scouting department are combing through the list of reserve players at the French club, along with those at Manchester City.
The squad is strong enough to win the remaining domestic trophies, whether or not anyone else is signed today.
However, the loannees will go back, Weah, Burke and Benkovic, and there is a likelihood that Lustig and certainly Boyata will move on.
Keiran Tierney is injured, and no one is telling us what the problem is, which suggests its more serious than we'd want it to be.
Already the warning signs for the Champions League qualifiers are there, and its not enough to blame the board for a lack of investment.
Players who could strengthen the side should have been identified and sounded out long before now.
Yet again, the recruitment department appears to have badly failed the manager, who , it must be acknowledged, is no great shakes at identifying a player. That , in itself, isn;t an issue, but its time to bring in someone who does have an eye for a player, and a contact list that doesn't include German hospitals or youth coaches in Paris and Manchester.
Even this early, it appears our best chance of being involved in the champions League group stages will be if the Europa League trophy ends up in Glasgow, and with Valencia improving on a weekly basis, whilst Celtic have lost their best two defenders, that doesn't seem likely.
So, the support must focus on the treble treble, as it seems that is the pragmatic decision of the board and management .
Unambitious ? Possibly, but there may also be a heavy dose of reality in there as well.
We just have to hope the increase in squad size kicks a few arses among the players, as it seems to have done with Sinclair and Lustig, and the team gets its mojo back.
I'd be happy with that.
It does leave a doubt over the managers future, however, and no matter how many times he says he's happy, things can change very quickly in this game, and if Neil Lennon returns to the club when he resurfaces after his parting with Hibernian in any capacity at Celtic, the writing will be on the wall.
By the way, we hear Lennon and his staff have been paid in full. Something has gone badly wrong at Hibernian, and we can only hope that if it was pictures of Leanne Dempster in the bath that were the clincher for the unusual statement yesterday, , that Lennon never feels the need to release them publicly.
Elsewhere, Cardiff City fans traveled to Nantes last night in a show of sympathetic unity for the player who died in a plane crash..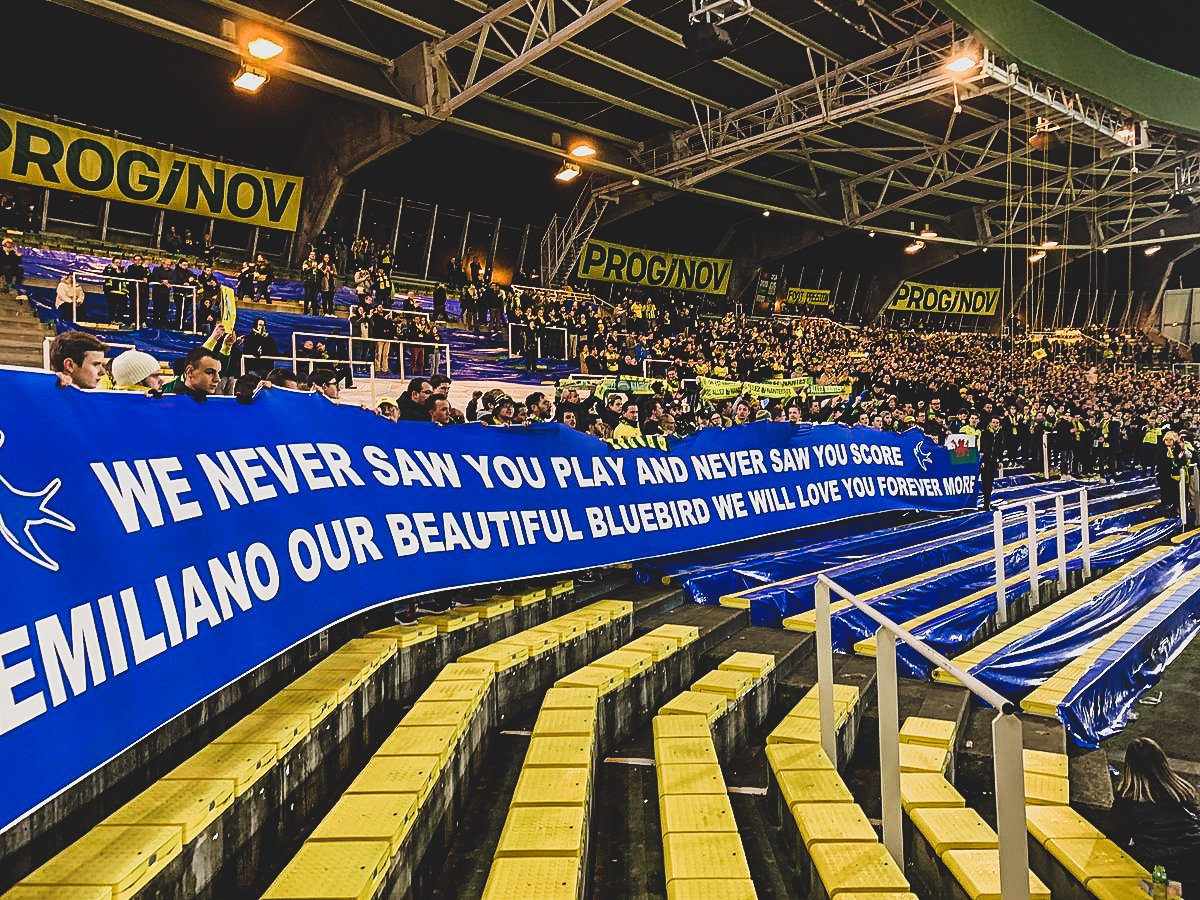 Reports indicate that a couple of seat cushions from the plane have been found, and scientists will test the brown stains on them to establish identification.
We like to scour the internet for the more bizarre stories out there, and this one raised an eyebrow..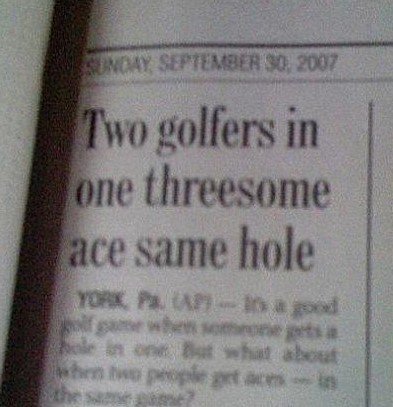 Ultimately, though, the film of the story was a major disappointment.
There was another disappointment in the Motherwell Times..
Council recognises Orange Lodge anniversary despite SNP misgivings
No doubt locals would also recognise a few councillers at the Orange lodge, especially when the article reveals…
Anniversary celebrations for the Orange Lodge are to be recognised by North Lanarkshire Council, which will also gift them £500.
Hang on, for that sort of money, surely the council should ask for something in return…
Maybe they could put wee spikes on their drumsticks and as they march along the queens highway they could use them to pick up litter. Their drums could be used to contain it until a suitable receptacle is found.
Or maybe they could push a v shaped brush in front of them, removing debris to the gutter for  a vacuum truck to collect in their wake.
That would give them an excuse to march past churches, where they could help tidy away any confetti …in fact, if there's been a wedding scramble, we could let them keep the odd coppers they find.
You see, its all about tolerance, understanding mutual respect and co-operation.
I can already see the movement and its supporters joining the rest of us in the 21st century.
In fact, it may even lead to Scotland being united under a new flag , a new symbol of the coming together of two former enemies, linking arms for the common good..
Lets see, we'll need green, to represent the Irish diaspora, and orange, to represent our new found friends, and perhaps white, to signify peace.
Poor Leigh Griffiths, another visionary condemned, and yet he was way ahead of his time..
I think there's an opening for me in the diplomatic corps.
Yesterday, we showed this picture, for you to comment upon..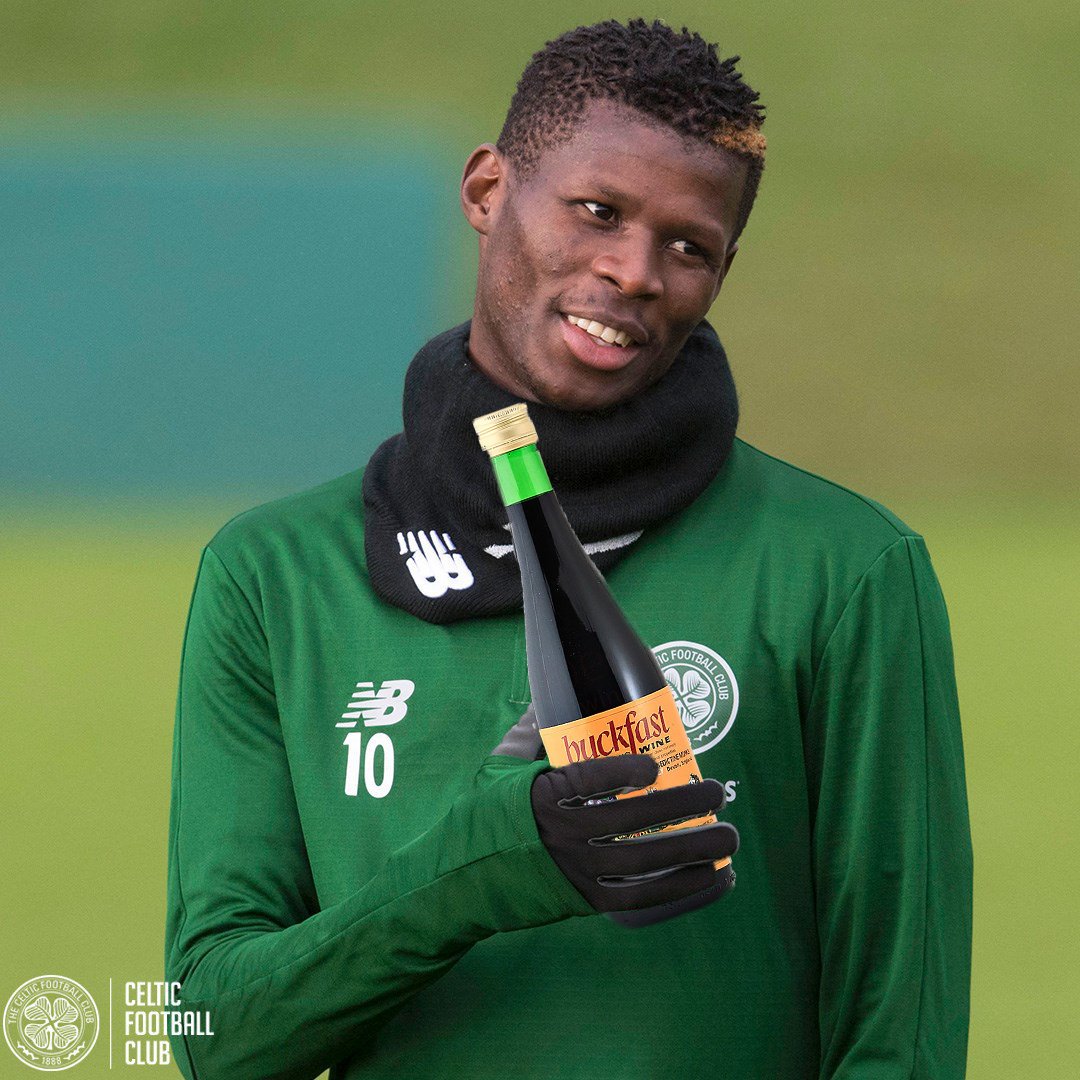 By the way, we hear Donald Trump is coming to Scotland, an MSM reporter sent us this..