Celtic moved a point ahead of Kilmarnock in the title race last night as bith clubs registered home wins.
Despite what some papers might tell you..
Celtic remembered how to play as a  lean mean attacking machine, taking four goals off a hapless St Mirren side who must be now hoping Dundee re-instate Neil McCann as manager to give them a chance of avoiding a return to the Championship.
Oliver Burke, having shaken off his cobwebs against Airdrie at the weekend, scored twice, Scott Sinclair called the keepers bluff from the penalty spot when he put the ball exactly where he always does, and the keeper, presumably thinking the striker wouldn;t be stupid enough to do exactly the same thing again, was just too slow in getting down to it.
Timothy Weah continued his record of a goal every half hour or so when he ran onto a Euan Henderson pass, which completed the scoring.
At half time the club continued to get value for money from the lights when Vakoun Bayo was presented to the supporters..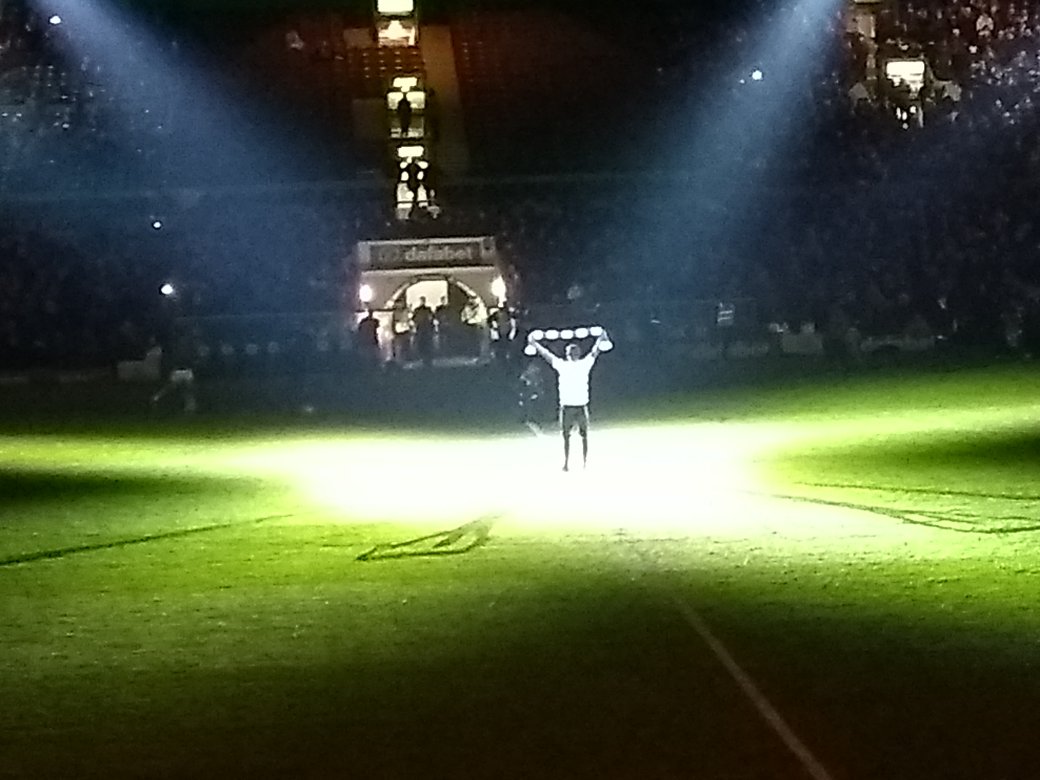 Maybe a bit cringey, but it is supposed to be entertainment, and as long as the guy wasn't blinded its all a bit of fun.
These new sigings might not be seasoned old pros, and they might not be household names yet, but the players seem to think they can play a bit.
Maybe thats why the last few games have seen the Scott Sinclair remind us of his character and ability. He led the line last night, forever foraging and picking himself up every time he was clogged.
By the way, you'll note the referee was a little more forgiving to the Buddies when they fouled Celts. Looks like any tightening up on Celtic players being assaulted may only be temporary.
Like the threat to John Beaton, in fact.
Poor John.
He's been living in terror since December 29, and now, nearly a month later, no arrests have been made which means whoever has put this man in fear for his life is still at large.
We should start a campaign , or email Police Scotland, or something.
Perhaps a crowd fund to buy him a new house. If we do, I'll look after the money.
Scott Bain started the game last night, and he must have been bloody freezing. What little he had to do he did well, and we may see more of him in the coming months.
There's a curious story doing the rounds about a Ukranian winger, who according to reports from his homeland , is about to join Celtic..
Швед найближчим часом перейде в шотландський клуб, – ЗМІ
Maryn Shved, of Karpaty Lvov is apparently set to be the next acquisition, but Brendan rodgers doesn't appear to know that much about it..he said
He's been watched and looked at but I can't say I know a great deal about him. But what I have seen he's a talent and something that will probably benefit the club in the future. We've got about a million wingers and don't need another one. But he's a talent and in the summer we'll probably lose wingers and he'll look to come in," 
Which, of course, will prompt all sorts of speculation about who does what during the transfer windows, and , of course, whether or not Rodgers is staying at Celtic.
More tittle tattle is likely after Dedryck Boyata didn't appear last night, due to a tight groin, officially, but there's only a week of the window left, and he hasn't re-signed.
This could be interesting.
We hear Peter Lawwell has made sure the revolving door at the front of the stadium is in tip top condition..
Elsewhere, and Kilmarnock kept up the pressure on Celtic with a win over "rangers ".
Though you'd think they didn't..
The most embarrassing piece of sports journalism, however, has already hit the internet..
"rangers " paraded their new signings last night..
And one of them scored early on…it was like VE Day all over again.
From the Sportsman.com..
Ranges fans were delighted when the club signed Jermain Defoe on a loan deal from Bournemouth and the move has already started paying off with the former England striker on the sheet within 12 minutes of his debut.
The experienced England striker was playing his first Scottish Premiership game for his new cub tonight against Kilmarnock and he duly obliged with a classic finish inside the box. The former Sunderland man has spent his entire career putting chances away and he did exactly the same tonight in front of a frantic away Rangers support.
The 36-year-old was on hand to poke the ball home from a couple of yards out after the ball had been bouncing around in the box and it was exactly what Steven Gerrard would have wanted to see from his lofty new signing.
The Gers are currently right in the middle of an intense title race with their rivals Celtic and it is fair to say that the Ibrox faithful are delighted with their new man up front…
Indeed they are…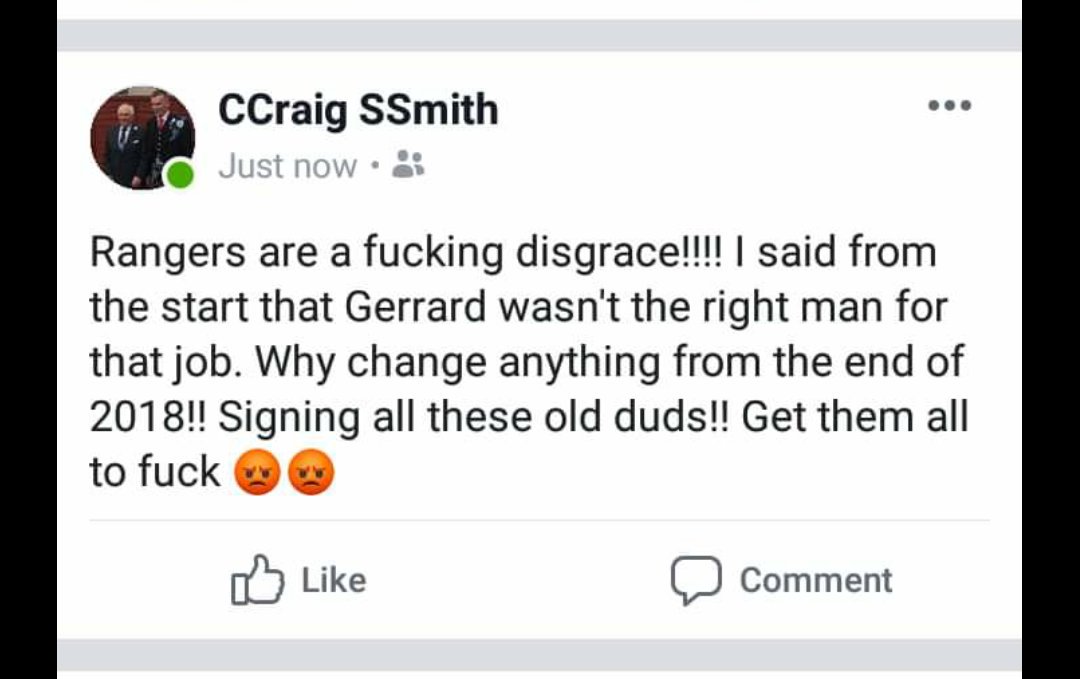 There's lots more…as they stauchly stayed loyal and refused to surrender…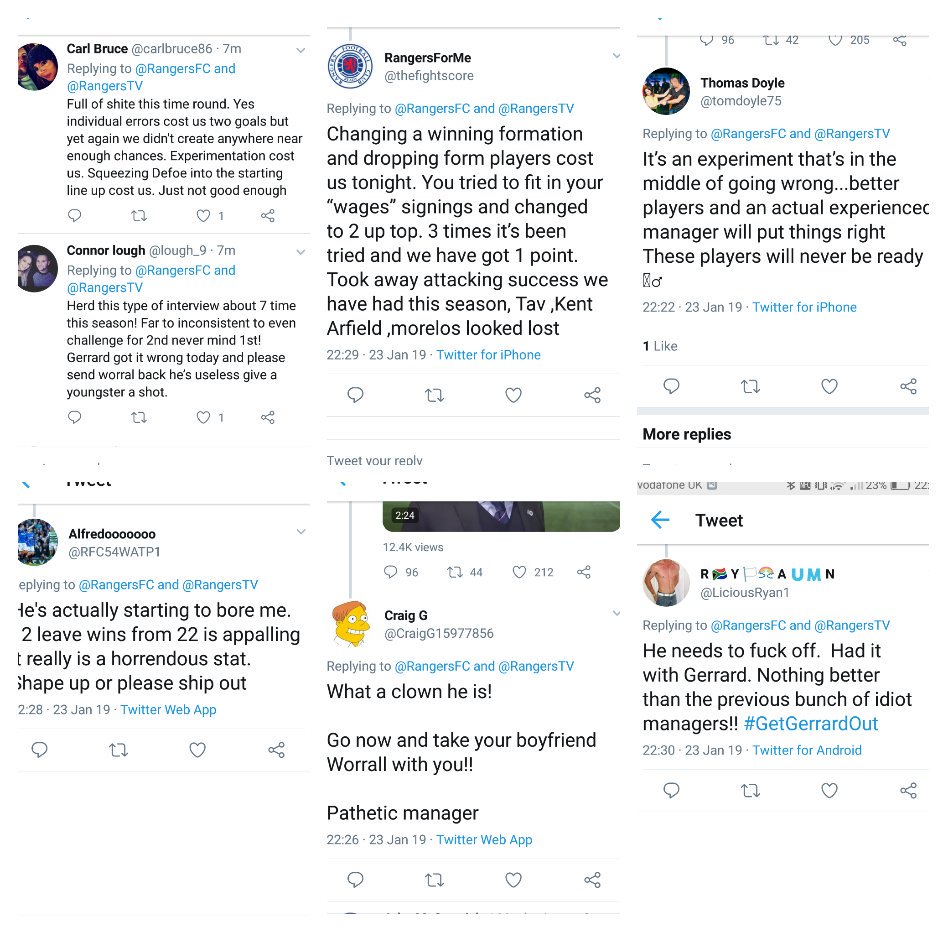 My own favourite …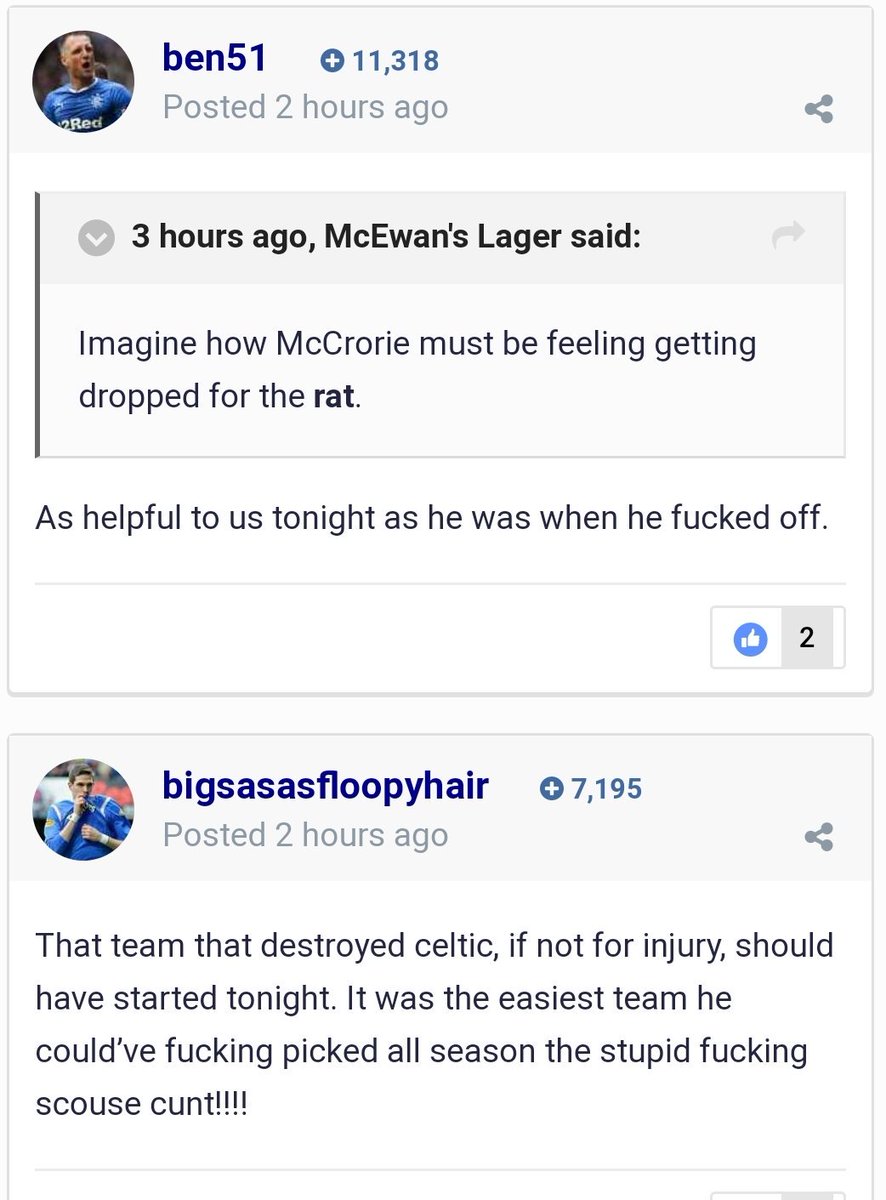 Jordan Jones, who scored the winning goal in Kilmarnocks 2-1 win, has agreed to join "rangers ", if they are still around, in the summer…
Or has he ?
We really shouldn't laugh.
No, I mean it.
Aberdeen moved into fourth , behind Slippy G's slipping side only on goal difference.
If we pay too much attention to the media hype, we may ignore Kilmarnock and Aberdeen at our peril…
On a more serious note, Tony Ralston became the latest player to miss out due to injury.
Training methids at the ranch have been accused of being perhaps a little too intense, and there does seem to have been a disproportionate amount of injured players hobbling home after a session.
Not being a medical man, or a sports scientist, I cannot really comment on whether or not the ones Celtic have are actually any good.
However, only a fool would fail to recognise that there is room for improvement.
When Rangers entered liquidation, a friend of mine decided not to bother with football any more…arguably, of course, as a life long fan of the original club, it could be said he hadn;t been bothering with football for a while.
Instead, he now follows the Glasgow Warriors, who play in a similar rough and ready style to his old favourites, yet they seem to be able to keep most of their players active.
Their sports science department could arguably have a different way of doing things, and since no one from  Celtic seems to be even be remotely interested in trying to find out why so many players are injured, and more importantly why it seems to take so long for them to recover, maybe a wee fact finding trip over Warriors to see how they do it, or an invite to let them have some input into how Celtic do things would benefit everyone.
Especially the players.
Yesterday, we had this image for you to use your imagination on…