The diary didn't appear yesterday due to technical issues. Pity, really , it would have been a cracker.
Over in Dubai, the players have been hard at work on all sorts of new ideas. From what we here it has been intense, they have put the effort in and as a result can now take a corner if not with confidence, but with genuine optimism.
In fairness, some amount of work has gone in, and unless everyone is injured as a result, things are looking good for the business end of the season.
Timothy Weah has been outstanding in training, and according to those who have seen him at work, we may well have the loan of a superstar for a while, and if its true theres an option of another twelve months if it suits all parties, lets make him feel loved…
The rumours , however, continue unabated, and what we'll do now is run through a couple and let you make your own mind up as to their veracity.
Keiran Tierney. Surgery. Out for the season.
There is no official word on whats actually wrong with him, although if it requires surgery, then it must be bad.
One or two claim its osteitus pubis. Lets hope not.
Osteitis pubis is an inflammation of the pubic symphysis and surrounding muscle insertions. First described in patients who underwent suprapubic surgery, it remains a well-known complication of invasive procedures about the pelvis. It may also occur as an inflammatory process in athletes. See the image below.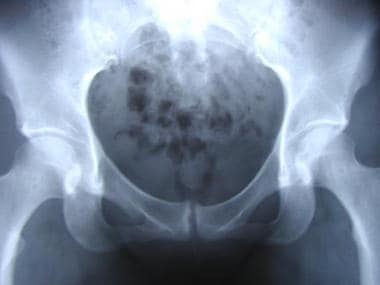 Surgery is rarely warranted for osteitis pubis and is generally reserved for failure of conservative management. 
Effectively, if all other treatments have failed, such as rest, stretches and other practices, surgery is a last resort.
I sincerely hope this is not the case.
Older readers may remember a player called Charlie Grant, who in 2011 was forced to quit as a result of this condition.
Whatever ails tierney, we wish him a speedy recovery. Although he should take as long as it needs.
Leigh Griffiths has been in the limelight as well.
He should stay out if it, and concentrate on dealing with his issues.
The manager says he's going to have a chat with him when he gets back, and there's a feeling that it will be a fairly frank conversation.
Two American chaps are set to start work at the ranch. Manny Perez has already been detailed on here, and he'll be joined by fellow full back Andrew Gutman, another project, but another promising project.
Gutman was on trial at "rangers ", but as anyone who had the chance to stand back and study the two Glasgow clubs would , he has chosen Celtic.
He would have been able to make that decision without looking solely at the Scottish press, and therefore be able to accurately compare the two clubs…and no one in their right mind would commit to any club or company with such complicated legal and financial matters.
There is a bid on the table for Timothy Castagne, the Belgian right back, but its looking like he may not fancy it, so other options are being actively sought.
One is this fellow, who could repay his transfer fee if enough people have his name on the back of their Celtic tops..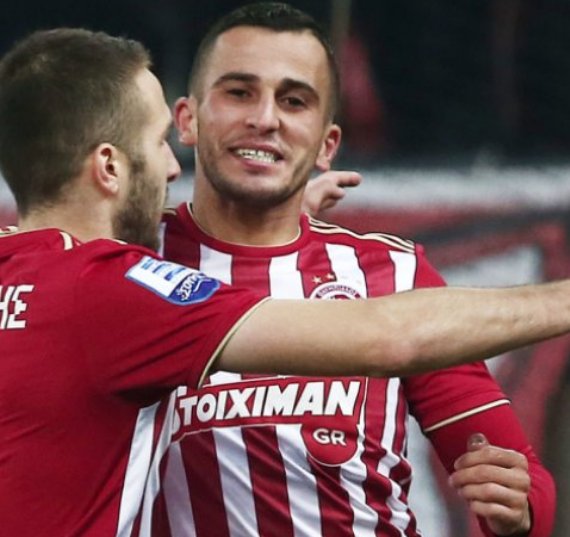 Omar Elabdellaoui (born 5 December 1991) is a Norwegian professional footballer who plays for Greek club Olympiacos.[3] He plays primarily as a right back but can also play as a right midfielder.
Elabdellaoui began his career with Skeid before signing with Manchester City in 2008; he made his professional debut while on loan at Strømsgodset. He has also spent a loan spell in the Netherlands with Feyenoord. After spending a half season on loan with Eintracht Braunschweig in 2013, Elabdellaoui joined the German side permanently in May 2013. He signed for current club Olympiacos in June 2014.
Elabdellaoui represented Norway at youth international level, and was a part of the Norwegian team in the 2013 UEFA European Under-21 Football Championship. He made his debut for the senior national team in August 2013. 
Mikael Lustig will return to Sweden, probably AIK Stockholm if a replacement is found.
Whilst the midfield and forward lines look pretty good on paper, the defence could see a complete overhaul in the next few weeks.
Teirney injured, Lustig away and Boyata looking to leave or be sold means Filip Benkovic will be the only first choice available, as long as Leicester don't want him back.
I find that a little worrying…but there is plenty of time to fix it.
Other players could will go out on loan, such as Hendry, Morgan and possibly even Mulumbu, who seems to have been another mistake in a fairly long line of them.
Hendry and Morgan will have the door left open for them to return, however, but Mulumbu, Comperr and one or two others you'd probably forgotten about won't.
John Beaton.
The SFA go to guy when a result of a particular kind is needed to peg Celtic back is a little annoyed at his bosses.
It seems the SFA, and notably the Compliance Officer, haven't told the truth about what Beaton said when he was asked about his reluctance to deal with Alfredo Morelas and his enthusiastic approach to the recent Glasgow derby.
Beaton says he didn;t say he saw the incidents, and wasn;t allowed even to review them before the hearing, though surely all he had to do was google it and watch it on his phone..oh, wait, his phone…
Perhaps the police still have it as part of their investigations…
Beaton has been caught cheating, but may yet cite his bosses as his inspiration, and there are one or two referees prepared to back him.
It must be tough being a referee, unless you are prepared to be somewhat morally flexible, you won't progress through the ranks, and if you are caught demonstrating that flexibility, your overlords drop you like hot doo doo.
They won't go on strike, as they know no matter who is called in to replace them, they will be adjudged to be far better than they are, and they certainly won;t kick away the lader they've climbed to be where they are by attacking the SFA, so their options are limited.
So they need to do something radical.
I've written to each of them suggesting they take this well crafted statement to their bosses…
Its all they can do, and they might want to do it quickly before proof of the mutual high fives between the match officials after the Ibrox game becomes public..
Mark Hateley. Remember him ? He's been waxing lyrical about Jermaine Defoe, the latest in a long line of old Englishmen wandering up north to see out their autumn years, as they had heard on Sky TV it was a pub league…
Can you work out what he's on about ?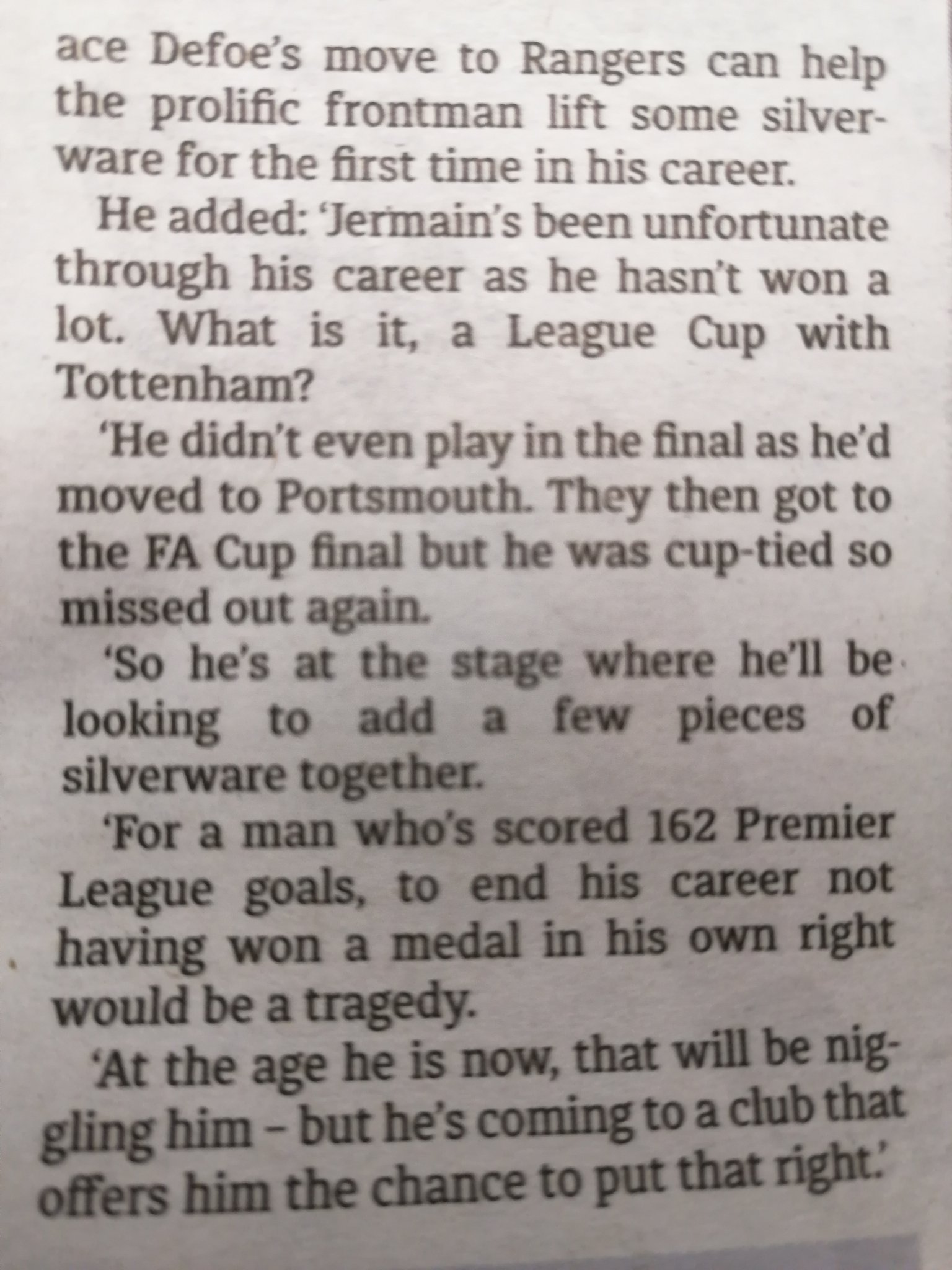 A club that has never won a major honour, and has pinned its hopes for the second half of the season on two guys who haven't kicked a ball in months…
Thats how to avert a "tragedy " ?
Its Friday, and therefore we must tell you who the knob of the week is….
Its a historic week, as for the first time ever, the award goes to a woman…
The Scottish FA is pleased to confirm that Clare Whyte has been appointed as our new Compliance Officer, replacing the outgoing Tony McGlennan.
Clare joins from the Crown Office and Procurator Fiscal Service, where she is currently a Procurator Fiscal Depute.
She obtained her undergraduate degree and diploma in Legal Practice from the University of Strathclyde before graduating from the University of Notre Dame, Indiana, with a Masters degree in International Human Rights Law.
Clare, who has experience of grassroots football, will begin her new role later this month and engage in a handover period with the outgoing Compliance Officer. 
Experience of Grassroots football. Presumably she watched a bit of a game while waiting at traffic lights.
She has failed miserably every time she has had a decision to make, and one must wonder how she got the job.
Interestingly, its very difficult to find a picture of her, and I'm not sure this one is genuine, but it could be…
This weeks Knob of the Week…Claire Whyte of the SFA,,,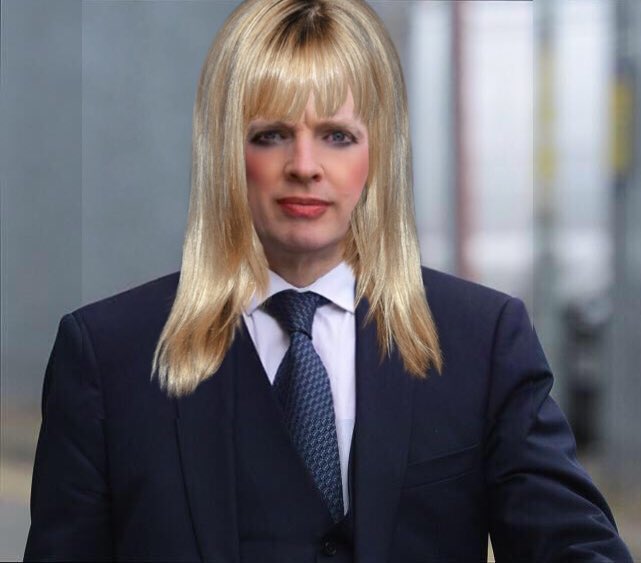 To be fair, though, she had serious competition from whoever is doing the report on the Janefield underpass crush.
Whoever he is.
Wherever he is, I'd like to offer my support in trying to find the report, or at least help him to type it up. There's obviously an issue with it.
On Wednesday we had this to consider…