Whatever it is that you want in 2019, I hope you get it. That goes for everyone, even those people at the SFA, those in the media, and those who follow at team at Ibrox.
Sort of.
I hope they get what they deserve.
That the cheerful bit out of the way.
The transfer window was open all day yesterday, and not one single new signing has been announced, pointing to a lackadaisical lollygagging yet again in the scouting and recruitment department.
Although there are whispers that anderlecht are looking to recruit our recruitment chief, Lee Congerton. Presumably they think he's the brains behind the profit Celtic have made on players over the last few years, and if they are reading this, he is, and we really don't want to lose him.
But the word is he has always wanted to live in Belguim, enjoys a pint of Stella Artois and is partial to Poirot, so a reasonable offer might tempt him away.
If they are short of funds, we can set up a GoFund Me appeal, to help Get Him To Fund.
Congertons influence has been dimished of late, one indication of that is that all the players recruited last January appear to be on their way out this January. Those that haven't already gone that is.
Jack Hendry is earmarked for a loan deal to kickstart his development after a horrendous start to his Celtic career where he got the blame for everything from defensive lapses to cold pies despite never hiding from whatever was thrown at him. It'll do him good.
Charley Musonda didn't even last twelve months and Marvin Comperr will have his contract terminated. Celtic aren't worried about a possible legal battle for compensation as most court building have lots of stairs leading up to the entrance, and Comperr will never make it to the top. Even if he does he won't be able to take the stand without straining something.
So this time its been the responsibility of Kolo Toure to dig out a couple of faces.
We told you that two deals had already been more or less agreed, and on the evidence in the media-oh wait.
Timothy Weah looks likely to put pen to paper on a six month loan deal. Which means that by the time he adapts to the rough and tumble of Scottish football, he'll be away again, leaving Leigh Griffiths as our go to striker for the qualifiers, and then theres Vakun Issouf Bayo of Dunajska Streda.
Hey calm down there. We're talking about The Vakun Issouf Bayo. So highly rated by Celtic that they have bid almost as much as Peter Lawwell picked up as his New Year bonus. ( £1.75m as compared to £2.3m )
Fuck me, push that boat out any further and we'll never get it back.
Other clubs are interested , and it can be taken as read that his club will hold out for as much as they can get.
He is highly rated , and definately one for the future, which means hes not likely to walk into the first team. but at least he can walk, which would be an improvement on the Comperr signing.
We said two deals, and clearly Bayo isn't one of them, so it looks like the club are quietly sorting out the other whilst deflecting attention elsewhere.
As long as its not Olly Burke. One thign we aren't short of is wingers. Especially shite wingers.
There could be a bit of an exodus from Celtic this winter, but the difficulty is finding clubs willing to take our surplus off our hands, and more importantly, willing to pay them what they are already earning.
Its going to be a long month.
Especially if there's anything in the Teemu Pukki rumours.
One thing you won;t read much about is the attack on the Celtic team bus prior to the Ibrox match, which may or may not have been a factor in the teams performance. It would certainly have shaken the players up, and although no action is imminent, it may lead to a new ruling..
 Alfredo Morelas, who showed his true colours on Saturday, may yet be banned for one or two of his antics on the field. Which one-or ones-is largely at the whim of the SFA Compliance Officer.
Oh, perhaps I shouldn't have used the word "colours "..
The Rangers Observer twitter account, apparently run by that likeable young scamp Chris Graham, has spotted something no one else has. Probably because no one else felt it was worth looking for, as it doesn't exist.
The campaign against Morelos is fairly stepping up today. You have to wonder if any journalists taking part have the self awareness to see what a bad look it is to constantly pick on the young, black South American whilst ignoring the behaviour of senior, white, Scottish players. 
Morelas, by the way, seems to me to be of Hispanic descent, which is an entirely different ethnicity.
One wonders what the agenda is here, as it seems odd that a club who live in a glass house should start throwing stones..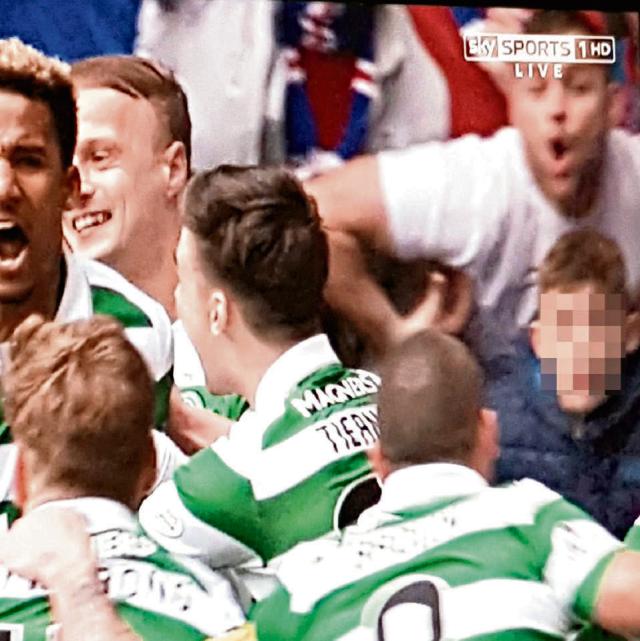 Clearly the Rangers Observer is quite selective in what he observes, but the whole issue may simply to be to claim that Morelas, who has made no secret of the fact he wants to leave, can now be said to have left due to racist abuse from opposition fans, which will make a nice change from a "rangers " player leaving due to racist abuse from their own..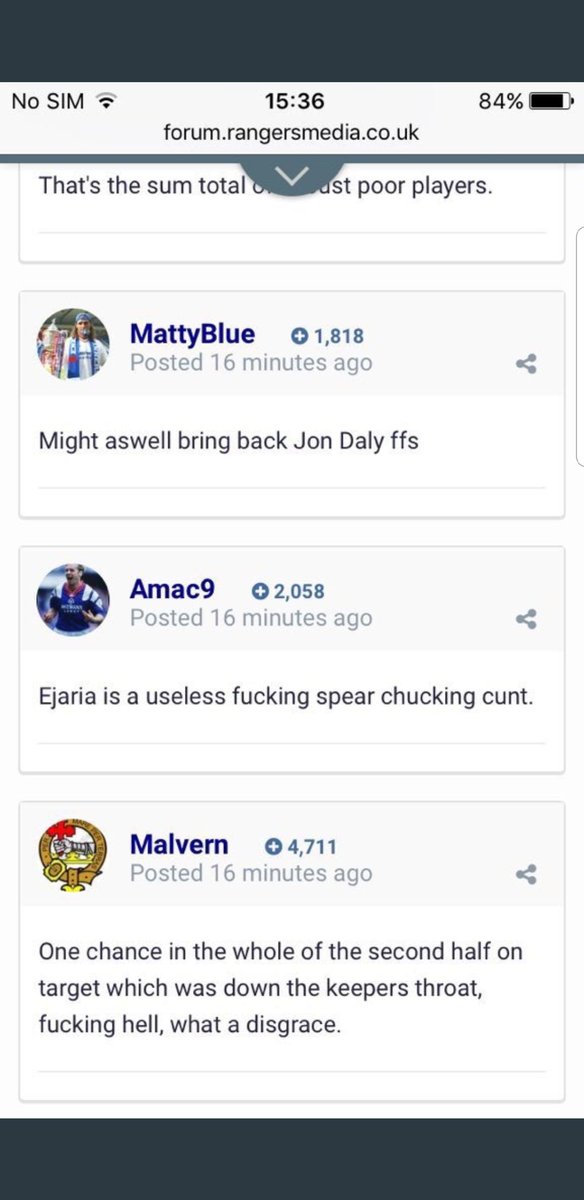 Or to deflect from this…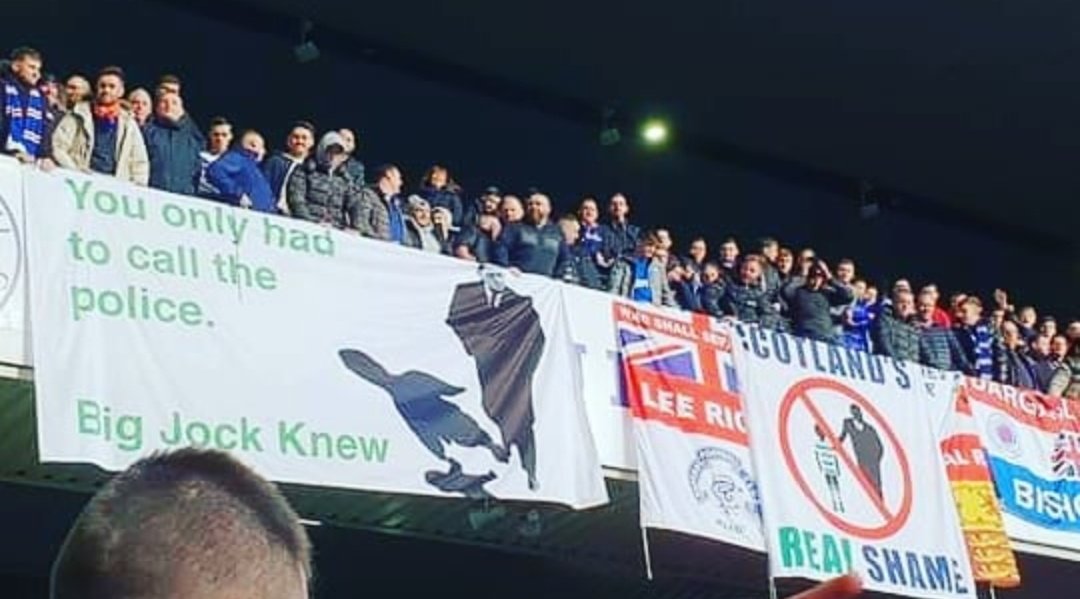 This of course, refers to the recent trial and conviction of James Torbett, for offences committed in the nineties. Stein, of course, passed away long before then. Which would have made that phone call somewhat tricky.
Some Celtic supporters have demanded that our club react to and condemn banners such as this and the accompanying chants, but I'm fairly sure I recall the family of the great man telling our board they didn't want to offer them the oxygen they crave.
Anyway, its a new year and we have a lot to look forward to.
We're still at the top of the league, we're still in europe and we still have the Scottish Cup, not only as a trophy but as a vehicle to draw attention to the simple fact that the playing field in our game is starting to tilt towards one club, like it used to in the old days.
Alright, its a different club, but the flies surrounding that particular effluence are still the same.
January 20…keep your eyes open on that day. And keep your eyes open for a company called Windy City. They may well turn out to be significant.
These next few months are going to be as difficult as any we have ever experienced, and it will take a monumental effort to keep ourselves on track for ten in a row.
We need to get everything right. On the field, off the field and in the media.
Who's up for it ?
Caption competition goes back to Saturday