You'll have seen that film, the Matrix, where robots have everybody thinking they live in the real world, when in fact they live in some sort of virtual reality where they are fed whatever shite the "matrix " wants to feed them ?
A little known fact is that the writer got the idea from reading the Scottish mainstream sports media.
Andy Walker, once of Celtic, now an enthusiastic patron of the fourth estates soup kitchen, must have found an old diary and had a read…
Celtic news: 'There's been a breakdown between Brendan Rodgers and the board'
Yeah, we know.
And , like all working relationships between mature, responsible adults, it was addressed, and dealt with. As you will see when Brendan runs the club bank account down over the next few weeks to strengthen his side for the final push towards ten in a row and making an impact in Europe.
Which, by the way, will not include any of the names bandied about by the media, who , bless them, are doing their best to find out where Brendan went when he went to sort out the first two signings, and who he's been looking at.
Walker, himself just one letter away from having a name that describes his personality, though, has a special place in the hearts and minds of the wider Celtic support.
Callum Vurley, of the Daily Star, fancied a go at Celtic, and he began by pointing out subliminally that the "rangers " are coming.
The Bhoys are top of the Scottish Premiership going into Christmas but that lead is not as comfortable as previous years.
Rangers' dramatic win over St Johnstone has cut the gap to just one point, though Celtic do have a game in hand. 
It was dramatic, as Alfredo Messi scored late on to secure the points against St Johnstone yesterday, it seems that their support's  desperation to succeed may well see them crash even further than when their original club died.. you see, Celtic will always have Lisbon, Aberdeen Gothenburg, and now that lot have Perth…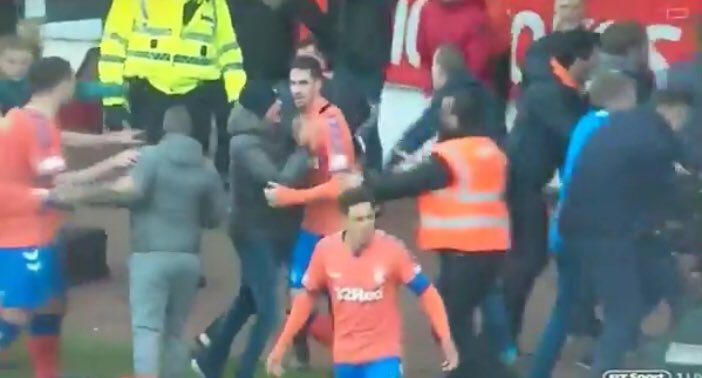 Yet another pitch invasion…and despite that fellow who invaded Hampden during the League cup final winding up in jail, there's little sign of any action being taken against the Ibrox club. All of which means that their support will keep doing it, right up until a player or official gets seriously hurt.
Wlaker continues..
But after Leigh Griffiths took a break from football and Moussa Dembele's move to Lyon in the summer, there is a serious shortage of firepower up front. 
Presumably he hasn't noticed the new kid on the block, who has three goals from two games. Young Scottish striker breaks through, takes his chance and Walker burbles on about a lack of firepower.
The Hoops are into the next round of the Europa League through the skin of their teeth, while Rodgers has won seven trophies at Parkhead. 
See how the author manages to make it sound like somehow Celtic have missed one of their targets this season ?
Then he brings in the expert..
But former Celtic striker Andy Walker reckons there has been a serious fallout between him and the board this season.
"I think there has to be a very big show of unity at Celtic as there's undoubtedly been a breakdown in the relationship between Brendan Rodgers and the Celtic board – something everyone found surprising," he told the Transfer Talk podcast.
"Brendan Rodgers has absolutely been a shining light for Celtic winning all the trophies that have been going, seven on the bounce.
"This season is totally different. Rangers are energised under Steven Gerrard.
"I think they have to look defensively.
"You saw them struggle when Dedryck Boyata is injured.
You've got the fighting qualities of Hibs, Hearts, Aberdeen, Kilmarnock and Livingston and Celtic desperately need another striker, if not two, as well as defensive cover as well.
"I think they have to look defensively.
"You saw them struggle when Dedryck Boyata is injured. (sic-he said it twice, not my typo )
Remember, Boyata was an unhappy player.
"Fulham made a bid for him in the summer window and he refused to play in a European tie for Celtic.
"There was a big number of Celtic supporters who held up some support of display against him that he wasn't fit enough to wear the jersey but in all honesty Celtic have missed him after he's been injured in the past few weeks." 
He's tying himself in knots there, and some would say heis best ignored, but I'd argue that every time these idiots come up with their nonsense we should call them out.
Sure it gives them "clicks ", or "hits " , and perhaps they are savvy enough to know exactly what they are doing, but on the other hand, if we let them get away with it they will no doubt tell us that the soon to be announced "rangers " 3 are exactly the same as this entity and the original one which is still in liquidation.
It goes mush deeper than just some fuckwit trying to get a rise out of us by saying we're not very good and Stevie Gerrard, who has aged in the same way Jimmy Carter did when he became US president, is actually the man to save Scottish football.
Here's Carter when he took the job..
Here he is when he left the job..
Gerrard when he took the job..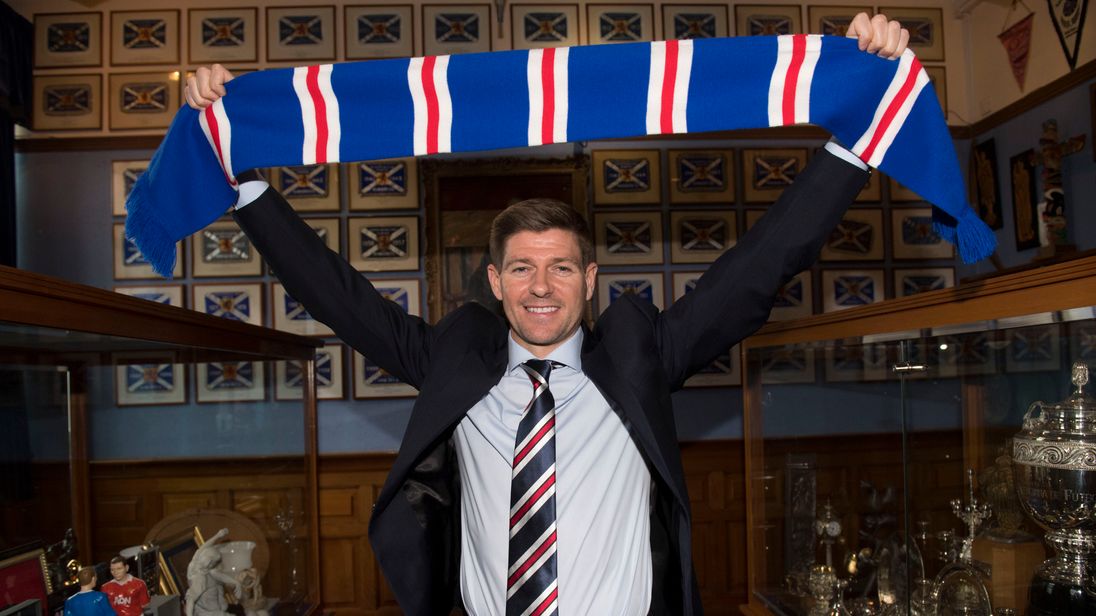 Gerrard now..
On Wednesday Celtic face Aberdeen, and should have Tom Rogic available. Then he pops over to the other side of the world for the Asia Cup with Australia. Thats how it is with international football, they get first dibs on players.
If they didn't, then international football would collapse, and FIFA would lose the cash cow that is the World cup, still the only major football finals tournament available on free television.
Australian manager Graham Arnold tried to be nice about it…
"Tommy would love nothing more than to stay and play for Celtic against Rangers," 
"I had to explain to him that, if I did it for him, I had to do it for another 12 players, and if I have to do it for another 12, we have to call off our final preparation for the Asian Cup against Oman on December 30.
"I apologise to Celtic and to their fans, and I apologise to Hibs and their fans. The last thing I want is confrontation.
I want a great relationship with Celtic and Brendan (Rodgers). I want the same with Neil at Hibs, but we are the current holders of the Asian Cup.
"I've only been on the training pitch with the players for 18 days since taking the job and we have a friendly on the 30th and that's a huge preparation for us.'
We need to accept it. Thats just how it is .
This week sees two very important away games, and the most difficult of those is the first one on St Stephens Day, which is also known as Boxing Day and "where the fuck has all my money gone " Day
Aberdeen have come charging back into contention and in Sam cosgrove they may have found a striker to fire them on to even greater success.
Cosgrove has been mentioned as a possible January purchase for Celtic, and to be honest, he'd be a better fit-and fit is probably the right word here-than Andy Carrol or Wifrid Bony, the two names being mentioned more frequently than any others.
Sure Cosgrove wouldn't have anyone cheering from the rafters should he end up in the hoops, but he reminds me of John Hartson, whilst not at the same level, but he is the kind of uncompromising forward that scores goals against teams that just don;t like playing against him.
No ?
Would you change your mind if he scores a couple on Wednesday ?
Maybe not this month, but you can be assured we're watching his progress.
Or we could always look on the other side and offer the three or four million that would save our Glasgow neighbours and take Alfredo Morelas, who does deserve to be playing at a higher level with better players than he is at the moment.
I'd certainly monitor the situation. The guy scores goals, and its making me wonder what he could do in a good team with a good manager.
Certainly a better bet than some over paid injury damaged forward from Lee Congertons Book of Contacts
Caption competition from yesterday…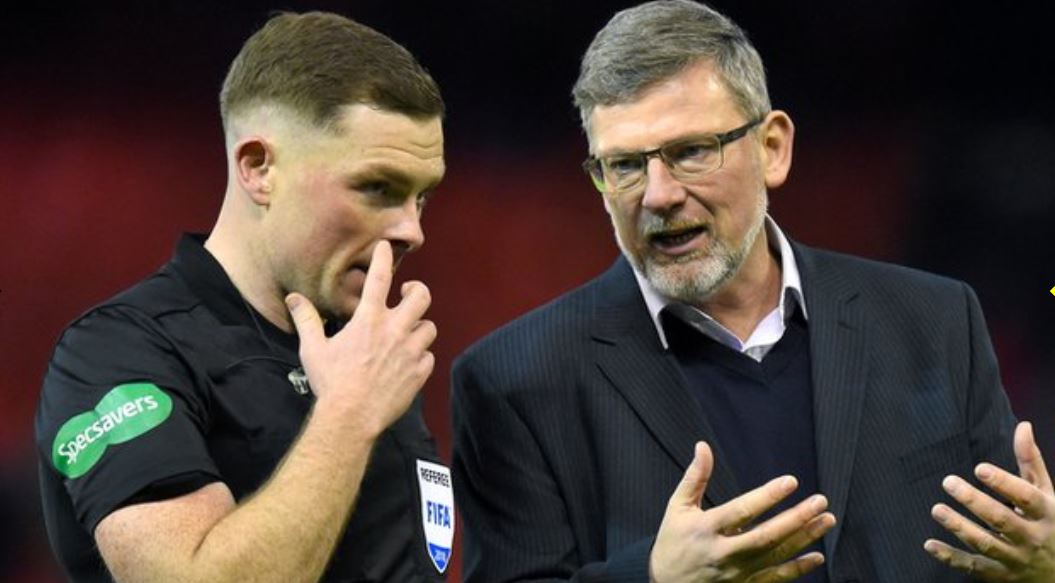 today..
Its that time of year again when we gather those around us who are closest to us. Its that time when we think of those who are too far away for us to be with, but think of fondly .
Its a time to remember those who are no longer with us, for they truly never leave us whilst they are still in our thoughts.
Above all, its a time to be thankful for what you have got, and to enjoy it.
All the best this Christmas from all of us at Etims, and we hope that it turns out to be all that you could ask for.