Celtic Diary Friday November 16: And Now, Its Time For The News
I had a busy day yesterday.
Theresa May wanted to buy my car, I wanted £8,000 but she reckoned the deal wasn't right and after negotiating she forced me to accept £15,000 and I had to keep the car. She agreed not to drive it without my permission, and i reckon I did well out of it. When she phoned up to enquire in the first place, she said she would rather get the bus than buy the car off me.
Later she saod something about going out and getting the runs. I think I must have scared her.
Thats the politics section sorted.
Now onto the world of finance..
We mentioned yesterday that we'd contacted some quality scottish journalists,,not the longest of lists…about the FFP statement from UEFA, asking if they would re-open…(hah, re-open ) the 2011 granting of a UEFA licence to old Rangers when they clearly didn't meet the criteria.
The obvious candidate to add to his impressive list of results was the BBC's Mark Daly, who had already unearthed the scandal of the EBT remuneration scheme-the one where Ibrox became a tax haven.
This recent missive from UEFA would give him the chance to follow up on his revelations, and indeed add to them, about the misdemeanours that took place under the last days of the David Murray empire.
It would allow him to broaden the scope of what began as an investigation into Scottish football and its goings on behind closed doors.
With there being no doubt as to the crystallisation of the "wee tax debt ", Daly could be holding  the bat ready to strike a home run…
Did RFC Commit Fraud in 2011 V3
Its all there…all he has to do is open it… the foundations of Hampden would begin to shake, they'd start to shimmer and…if only i could think of a word beginning with sh to describe how the officials involved would react, i'd have had a great line…
Daly , however, isn't interested.
I felt this story a) had been done and b) wasn't in the same league as the other stories I'd been working on. I'm afraid my view on that hasn't really changed, as I'm currently working on other stuff.
You might not agree with me, but that's how it was.
In the meantime, I'll pass your email on to our sport news team, with your permission. 
The story concerns major fraud, of which there is proof. There have been no convictions, no sackings and no accountability. If he claims to have done the story, and he has made a sort of passing reference to it, then one wonders why he hasn't pursued it with the same vigour he did with his EBT expose.
Not in the same league as other stories ?
Perhaps not.
But there is a story there. There is a story concerning fraud in one of Scotlands major industries, a story which shows that shareholders, customers, sponsors, advertisors  and countless others who either earn money from football or pay money into it were duped into participating in a corrupt game governed by corrupt authorities.
He's going to pass it on to the sports news team, where it will no doubt lie on someones desk somewhere.
It's  BBC Scotland.
Of course, they have absolutely no agenda where it comes to stories that paint the SFA, or Rangers , in a bad light.
It's getting close to the Celtic AGM….perhaps its time to bypass that, and send the file  direct to the City of London police…
They can speak to UEFA.
Then maybe UEFA will phone the handshakers at Hampden.
On now to Etymological news…
Here's something you already knew, I guess…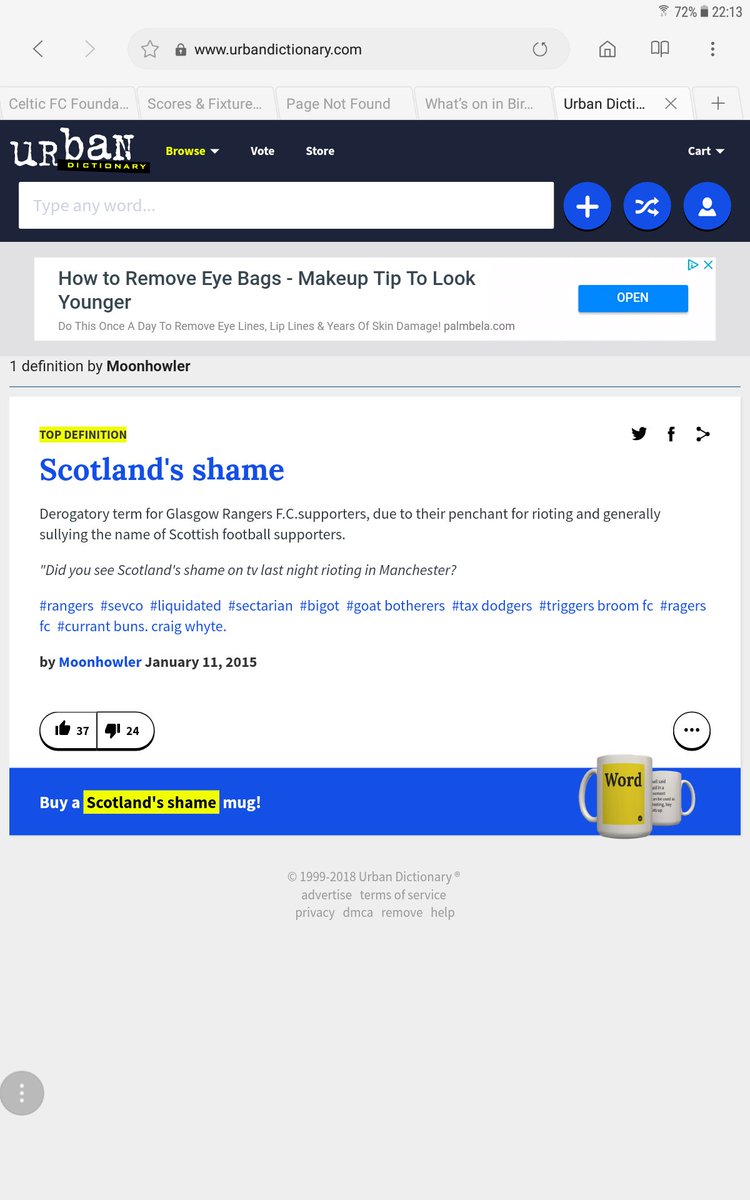 Note the synonyms included…
which brings us into the retail sector…
A new Rangers store looks set to open in St. Enoch Square in Glasgow City Centre.
It's not precisely clear when it's going to open, but a notice in the window of a retail unit in the square seems to have confirmed rumours which have swirled on social media in recent months.
And fans are pretty buzzing about the whole thing. 
The shop, whilst a strong revenue stream, is about more than just selling products. It's about having a presence in the City Centre.
Celtic too have an established shop on Argyle St, not far from the retail unit Rangers appear to be taking up.
Rangers will have their brand on-show to tourists. Fans can revel in the colours being proudly displayed in the City Centre. It's another small step in the battle to topple Celtic. 
All they need now is some sort of trading deal…is this why Brexit Secretary Dominic Raab quit ?
Could he be in line for the managers job ?
And finally sport…well, sport in the loosest possible meaning of the word, given what we know about how its run, and how misdemeanours are ignored..
Leigh Griffiths could be back in time for the League cup final.
He's back in training, and raring to go. Whatever isssues and illnesses he had are behind him.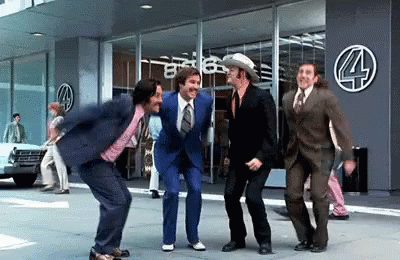 Patrick Roberts ?
Well, Girona said;
He assured us he will remain at Girona and is ignoring the rumours that have arisen about a possible move in January,"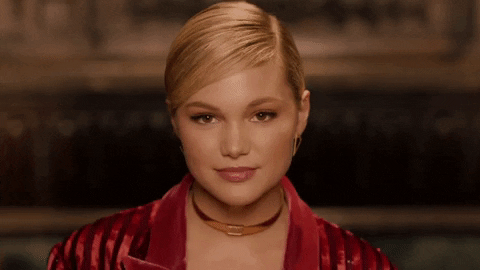 Dedryck Boyata ?
I've still no idea what his plans are, but the rumours about him re-signing may have come from this, from his dad…
"Dedryck lost lots of time in Manchester.
"The offer he received at the age of 16 was seemed difficult to refuse – £200,000 a year? It was even more! 
"If I can advise parents – do not go abroad too quickly.
"Take the time to quietly grow in Belgium, as Tielemans or Dennis Praet
Has he been reminding his son how quickly things can turn sour …if one moves purely for money ?
Boyata played the full 90 in a 2-0 win over Iceland last night.
We'll do well to keep him, but that doesn't mean we shouldn't give it our best shot.
Guidetti ? No chance
McGeady ? No chance
Armstrong ? No chance. He doesn't want to come back, though he doesn't especially like Southampton. Repent, as they say, at leisure…
The most coveted of all awards now,
Etims Knob of the Week 
Oops…
So did we.
This weeks
Etims Knob of the Week 
Jamie Bryson (born 1990 Donaghadee)[1] is a loyalist activist in Northern Ireland who attracted media attention as a leading figure in the Belfast City Hall flag protests 
Yesterday we had this..