Celtic Diary Friday November 2: Pundit Recovers From Soup Addiction
We do live in a strange world.
Craig Burley showed that a pundit can give an honest opinion when there are no ties to our own media. Now with ESPN, he tweeted..
Only in Scotland can people throw objects from the stands and that stimulates a debate about who's fault it was. 
Neil Lennon was hit by a coin at Tynecastle after "goading "the fans, and former police chief Les Gray told an STV audience that;
"There's no justification for what happened to Neil Lennon, the Hearts goalkeeper and the third person who has allegedly been assaulted. 
 Then, like any other policeman, he changed his mind…
"Something that comes to mind with me, and it's been skirted around all day, is that Neil Lennon needs to take responsibility for Neil Lennon.
"I thought his conduct before this incident was shocking and, quite frankly, I will be amazed if the football authorities, and even Police Scotland, don't decide that they need to have a word in his ear to say: 'Look, you can't do that in these circumstances'.
"He really could have caused a riot last night. If some of the Hearts fans had come onto the pitch, then some of the Hibs fans came onto the pitch to react to that, there'd have been a lot of trouble, a lot of people assaulted and a lot of arrests.
"It's crazy, he lets himself down by doing that." 
"By doing that ", of course, refers to being an Irish catholic at a noted non Irish catholic Scottish venue.
Thats what he meant, right ?
Er, no. He's referring to Lennon goading the crowd.
Which he did by smiling at them, or waving, or something.
We know why Lennon gets this abuse. Les Gray knows why Lennon gets this abuse.
But it sits uncomfortably with them, and it means they would have to publicly acknowledge the level of anti Irish racism still prevelant in certain sections of Scottish society.
Anyone remember the punches swung at Scott Sinclair as he ran behind the goal at Tynecastle after scoring up there, and the subsequent press condemnation ?
Mind you, we're still waiting to see what punishment "rangers " get for the racist abuse Sinclair got at Ibrox, or , indeed, what happens to "rangers " after one of their fans threw a coin at a linesman.
In fact, whats worth noting is that whoever threw the coin at Lennon seems to have been forgotten, but that doesn't matter, as a former police chief, who no doubt echoes the thoughts of the organisation he used to head, says it was all Lennons fault.
Imagine if you were a young lady who had been assaulted when he was in the force. No doubt he'd have said that she shouldn't have been wearing that dress.
Celtic face Hearts tomorrow, with around 400 tickets having been sold for the away end, and there will be no segregation in place.
Someone, it seems, hasn't thought this through….
The final word on this matter goes to Nil By Mouth, the anti sectarian organisation, and Show Racism The Red Card, the self explanatory equality group.
Well, it would if they had said anything…
Away from all that, there are still good things in Scottish football, and there are still good guys who go to the games.
Its almost christmas, and for some people thats a frightening thought.
Tomorrow, if you can help ease the pressure on some of those caught up in less than favourable circumstances, please do.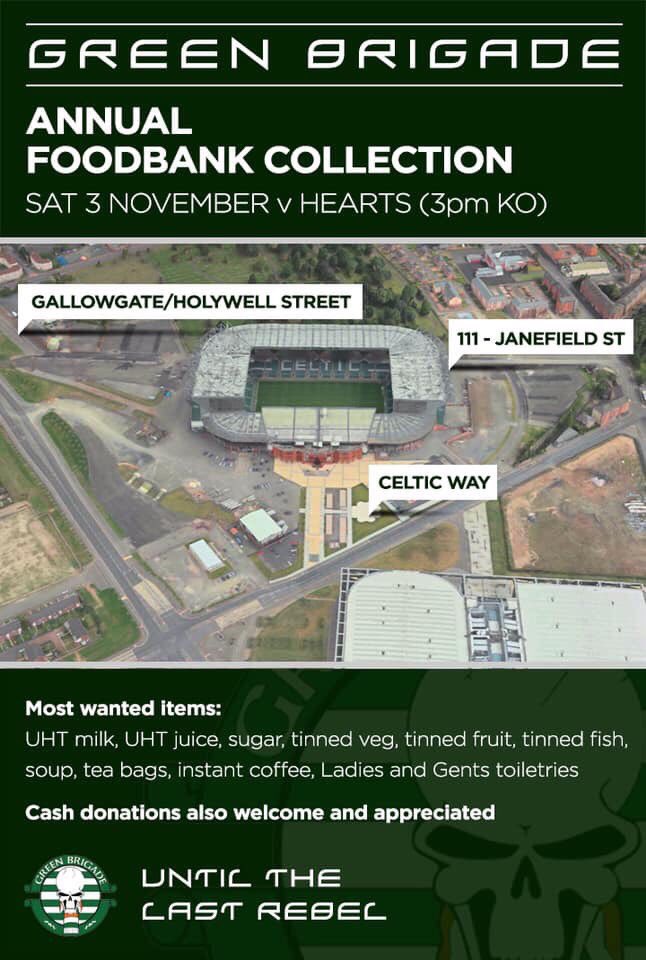 Oddsone Edouard is settling in at Celtic after he was signed permanently in the summer. We may not have noticed it, but Italian magazine Tuttosport have put him in the list of nominees for the European Golden Boy award.
Kylain Mbappe is favourite to win, but for Edouard to make the list shows just how well he's done since he arrived at Celtic Park.
Calum Macgregor is going from strength to strength in midfield, relishing his new role as playmaker in chief.
The Tom and Jamesy show is flourishing out wide, and encouragingly, the defence is settling down and feeling a little more confident.
And then there's Ryan Christie. I'm sure someone said we'd all be talking about him, but I can't remember who…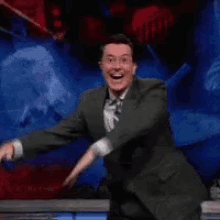 You know, back when I was saying that everything had been sorted, there were still some doubters, especially amongst the professional experts…
Celtic have lost the same number of points now after 6 games as they did in the whole of the Invincible season. Serious issues for Brendan Rodgers and the transfer window debacle is clear for all to see 
Depends where you look, I guess…
A win tomorrow over the Edinburgh side, who may well have peaked and begun their downward slide won't put the hoops back on top, but they will be only a point behind ..with a game in hand.
Another great Scottish football mystery was explained on twitter yesterday…
Rangers losses by season:
2012/13 -£14m
2013/14 – £8.1m
2014/15 – £7.5m
2015/16 – £3.3m
2016/17 – £6.7m
2017/18 – £14.3m
Total for last six years – £53.9m
£ 1.1m to go !!!!

Fair play to them, it hasn't taken them long.
And they might have a plan for the next stage…
I would give Neil McCann the job with McCoist as assistant 
 Oh, please do.
Even the longest running and most successful pantomimes need a fresh injection of ,er, talent every so often.
Its Friday, and that means we can announce the winner of our own prestigious award..the
Etims Knob of the Week. 
Its That Man Again !
Aberdeen have launched an internal investigation after defender Shay Logan launched a foul-mouthed rant about Rangers after his side won 1-0 in the Betfred Cup semi-final.
He has previous for being a knob, and knew that in order to keep his place at the top of the Knobbery Tree, he'd have to do something special.
Logan was recorded saying during the snap-chat clip: "He bought my dinner, we f***** his team yesterday, the most I can do is let him come round and watch the football at my house.
He signed off by saying "F*** the Rangers".  
A big well done to the man, who has risen to the challenge and earned the title of
Etims Knob of the Week 
I found a picture of him amongst all his admirers..
We go back to Wednesday for the last caption competition..