When Aston villa snubbed Brendan Rodgers by not even asking him to be their new manager, the media, undaunted by this temporary setback, decided to move on to clubs who don't have a managerial vacancy, but might have one soon..
Brendan Rodgers lined up by Newcastle to replace Rafael Benitez – if Magpies can't end winless run
This story was picked up and run in many publications, online and in print, and yet the Trinity Mirror Group seems to be the theme running through all the outlets…
They're getting desperate.
Sure, rodgers let people know he wasn;t happy in the summer, but a sit down tell me why you don;t like me conference with his two colleagues at Celtic-Lawwell and Desmond-cleared the air and will allow the manager to continue his quest for ten in a row.
Oh, and by the way, there will be a few quid spent in January. Not only that, we hear that under no circumstances will Rodgers or Congerton be allowed to choose the players.
Well, not all of them. Credit must go to rodgers , however, as he has held his hands up and admitted he may have chosen badly last January, and to be fair, at least he has realised what he did wrong, which means he now knows what not to do next time.
Incidentally, despite the fantastic success of rookie boss Stevie Gerrard at "rangers ", no English clubs have been linked with a move for him. Thats because he doesn;t have the necessary coaching licence to hold a managers job down there.
Or up here, come to think of it, but the SFA don't care about that, because they are as bent as a nine bob note.
Alex McLeish must be disappointed as well. The last time he was Scotland manager he got offered a job in England, and there have been no offers to date for him to walk out on his country a second time.
That may explain his confusion in front of the cameras when he's asked to speak publicly about the national team, as he has only prepared a speech accepting a job down south.
Either that, or he really is pissed, puddled or just pathetic.
Scotland are playing today, a friendly against Portugal, and its been difficult for the SFa to shift the tickets. There is talk the game may be played on the car park at the Asda on the corner of the road opposite Hampden, but the feeling is it will be too big.
Which reminds me..the managers going, and one of our players has had to withdraw from the Scotland squad because of a fear of burn out…
KT SENT HOME
Celtic star Kieran Tierney out of Scotland's clash with Portugal amid BURNOUT fears
The 21-year-old has played 82 games in the last 15 months – and Big Eck has excused the Hoops left-back in a bid to protect him
Hang on…Big Eck has sent him home to protect him from burnout.
Seriously ? not as part of an agreement between the national team and Celtic to excuse him from the friendly ?
I'm not one for advocating Celtic coming out to argue every point made by the media that turns out to be nonsense, which might explain why they keep doing it, but this one needs correcting.
Not only is it implying that McLeish gives a toss about his players it implies Celtic don't..
Unless thats why Celtic players are being dropped like stones by McLeish, and we've all got him wrong, as he's a deeply caring guy who loves Celtic and their players, and is doing all he can to help us win the league.
He's not the only non Celtic manager with a love for the club, it seems…
You can't blame him. all the omens and portents are lining up to suggest his own job may soon turn out to be a bit of a millstone…
Former player Willie Wallace claims that his comments about Brendan Rodgers were taken out of context. The Lisbon Lion had been forthright in his views about the treatment of Australian forward Daniel Arzani and the ability of Tom Rogic in an interview with Neil Cameron of the Herald.
The Celtic Star published Wallace's bewilderment at the reaction to his criticism…
On Arzani…
Yeah that doesn't read too well and it is NOT what I meant. Look, I live in Australia and have done so for a very long time. You forget what the Scottish press are like.
"What I was saying was IF the manager had signed a player and then didn't plan to play him for 2 years then what's the point, especially as we have seen that this Celtic side has been crying out for quality additions to the squad.
"I said IF the manager had signed him, I don't know if he has or not but I do know that the manager should be deciding on players coming in and no-one else," Willie said, adding "If that's not the case, then that's not right."
On Rogic
Yeah I made a joke about Tom Rogic's lack of pace but only after singing his praises. The goal he scored in the Scottish Cup final was one few Celtic players could have scored. He may lack pace but he has brilliantly quick feet, I rate him very highly," 
"And if Rogic did have more pace he'd be at one of the top Spanish or English sides and not at Celtic, in the Scottish Premiership, so it's a blessing in disguise really,"
So, was he taken out of context ? Thats not unusual , given the narrative of the SMSM.
Cameron, who conducted the interview, defended his article, to be fair to him.
I did the interview. He's quoted accurately. He gave an opinion of which he is entitled. Have it on tape. 
To which I replied…
You'll note I don't question the veracity of the quotes, merely the context and tone. 
Can I listen to the tape?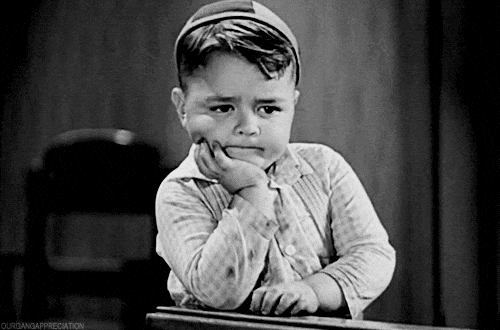 Here we have two opposing opinions, and a chance to once and for all see if an interview has been reported fairly.
I'm up for that. Is Neil Cameron ?
We said that we'd keep an eye on developments in Belguim as the investigation into shennanigans continues.
Respected journalist Keir Radnedge desribed the latest goings on..
Belgian prosecutors have charged a FIFA referee and four other people with match-fixing in the top division after an investigation into alleged domestic football corruption.
Four have been charged by a judge with criminal organisation and corruption and a fifth with money laundering. They are agent Dejan Veljkovic, referee Sebastien Delferiere and officials of KV Mechelen and Waasland-Beveren, who played each other on the final day of the regular season in March.
Delferière had been due to referee Saturday's Nations League match between Georgia and Andorra. UEFA has replaced him with Cypriot Leontios Trattou. 
The full article is here.. Radnedge
We can rest easy.
Despite what we think of Scottish referees, there is no chance that they will be involved in taking bribes.
None of our referees need any financial (or other ) encouragement to help ensure the correct result for those with a vested interest.
Its how the whole system works in Scotland. Backs are scratched, knobs are fiuddled with and the authorities get the kind of referee who is completely above suspicion when it comes to taking payments to influence matches.
Our lot do it for free. Its even in their training.
In fact, its even part of their assessment as they climb the ladder of progress through the ranks.
Aren't we fucking lucky ?
The fuss over Paul Gascoigne and his now non acceptance into the Scottish Football Hall of Fame has blown a little out of proportion.
There are fears, mostly voiced by "rangers " fans-a club he didn't even play for, so you can sense these are real and genuine fears on the grounds of compassion- that it may affect his already fragile mental health.
In a sense, this is an important development, as it allows us to talk about such issues in a proper manner, and offer support to those affected, as it didnt always used to be like that…
Its progress, I suppose. Sort of.
And they are right behind their man, who once scored a goal to knock Scotland out of Euro 96, a change from knocking out his girlfriend when he was pissed, according to her at least.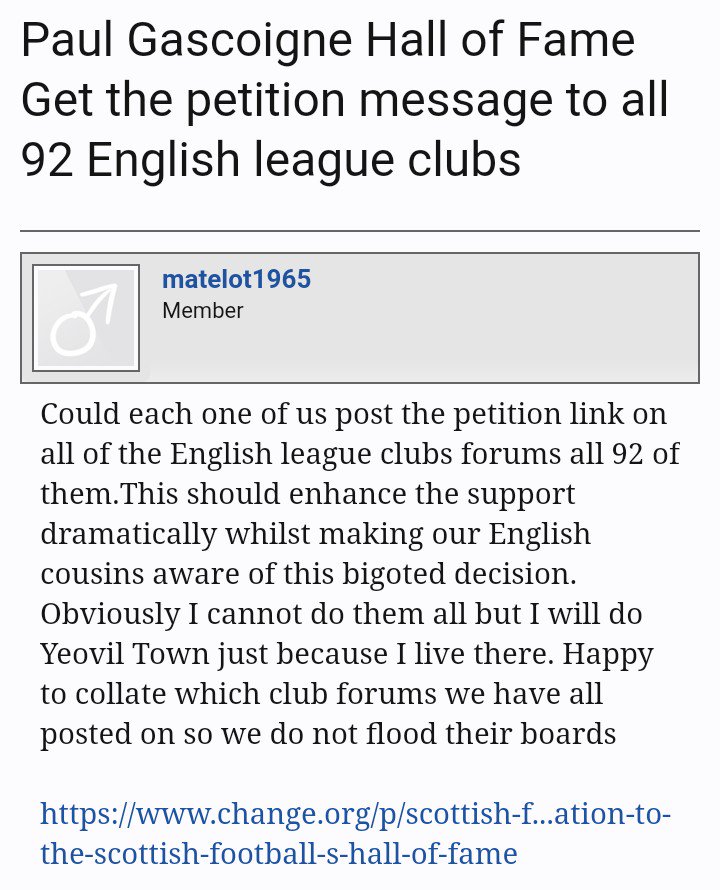 The internet is presumably a local thing down in Somerset.
On Friday we showed this picture…