Someone, somewhere has been waiting for this news…
Konami Digital Entertainment and eFootball.Pro have announced that Scottish Premiership defending champions Celtic FC are joining the international eSports league for professional football clubs. Celtic join FC Barcelona, FC Schalke 04 and AS Monaco as partners in this league, which looks to expand professional teams presence in eSports. This comes after Celtic FCare featured heavily in Pro Evolution Soccer 2019 promotional material.
Head of Business Development at Celtic FC Gordon Kaye said "Following our partnership with Konami, creating a PES team to challenge for the inaugural eFootball.Pro title is an exciting first step into the evolving world of eSports and we look forward to competing against top international teams".
Former professional player Gerard Piqué, who is the president of eFootball.Pro added: "It's great news that Celtic joins our competition. I have faced them several times as a player and I know that they will show in eSports the same integrity they display on the pitch. Having a club with so much history will give us the necessary values to make our league a model in the sector".
The details of the team have yet to be announced, but we know they will be playing against the aforementioned teams and other top-level international clubs that are yet to be unveiled.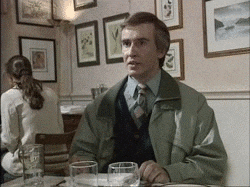 The world of video football is apparently quite popular, and the game itself can be enthralling.. The graphics, the level of control over players, squads and formations has changed beyond belief since my day…
But is it for the better ?
Digital players cared more about the club they played for back then, and it wasn't just digital players.
Table football could be realistic as well. And was also used to make a political statement in the run up to the Bosman case, with one popular brand encasing players in concrete tubs to portray how clubs used to have complete control over a players career…
Even the one where you pushed the players head down to kick the ball had a sort of symbolic meaning about oppression. Or something.
But thats all changed now, and I look forward to the day when some teen sensation from somewhere in Europe says he joined Celtic because they were his favourite eSports team…
International week.
Thats why I'm talking about virtual football. Which will replace total football when kids realise its much easier to fiddle around with knobs than it is to join a kids football team where some dodgy guy will…oh, i'd better leave that thought where it is.
On a serious note, though, it won't be long before the idea of running around knee deep in mud on a winters morning loses its appeal, and that won't be good for the game long term.
The fat guys will go first, leading to a nationwide goalkeeping crisis. We'll end up bringing older keepers who've been banned or something just to make up the numbers.
And wait till you see the depths we end up plumbing for managers…
Ah, managers.
Our own gaffer, Brendan Rodgers has slipped out of the limelight and taken advantage of the break to recharge his batteries.
They media are still determined for him to join Aston Villa, and although Thierry Henry has turned the job down, Rodgers is still fairly highly priced in the betting behind the more favoured choices.
Te Birmingham Mail, who you would think have more of an insight than the likes of Traynors Tittle Tattle Co. Ltd seem to think a guy called Rui Faria is the favourite, although there is still a chance John Terry will get the job, but only if Aston Villa continue to tackle their business under the spell of terminal stupidity.
If you think the club has a case of terminal stupidity, try this from a guy called George Blake, over on Transfer Tavern. who might even be one of our own, its kind of hard to tell..as he asks for the thoughts of Celtic fans at the end..
As burns said, its always good to see ourselves as others see us, it gives us a bit of perspective.
Wonder if this guy is interested in how we see him after this…his thoughts on our manager…
It's been a tough few months for Celtic and Brendan Rodgers. The manager hasn't had the best start to the season over in Scotland, and it's fair to say that Celtic have been well below par. Expected to challenge and often dominate at the top of SPFL, it's not quite gone to plan….
….After all, Celtic is really not a great place to be at the moment. Sure, they're close to the top of the table, but it's been their worst start to the season for a while, and it's clear that the manager has not been able to have as big of an impact as he has in previous years. Things could yet turnaround, and they seem to be going that way, but they could just as easily flip back to the other side too – and that would be hugely problematic for the club.
Furthermore, a move to Villa could be seen as the ideal next step for him. Granted, he's more used to managing top European sides like Celtic and Liverpool – but Villa could have been the perfect stepping stone to get back on the horse in England. They're a top side with a rich pedigree, and given their recent struggles, his pedigree would arguably rise far higher than it would by just winning the SPFL again. If he wants to get back to the highest level, then, it would have been a wise move. If successful, he'd be back in the Premier League with Villa, or perhaps another big team could come calling.
Furthermore, whilst the job at Villa is a sizeable one – it's not impossible. Revamped ownership came in over the summer, and there is a core group of decent players. Jack Grealish is, obviously, the best player at the club, but between the likes of loanees Tammy Abraham and Yannick Bolasie and other players like John McGinn – there is a great core to build around for the next year at least.
Leaving one of Europe's biggest clubs in Celtic would be tough, and another year of domination must be tempting Rodgers. However, he may not be met with an opportunity like this anytime soon, and it seems like the perfect chance to make a move.
Celtic fans – thoughts? 
Here's mine… in multiple choice form..
I thought I'd stick up for our club today, as after tomorrow nights podcast I've a feeling there won't be any christmas cards winging my way signed "All the best, Peter and the lads, "
Just as well , I suppose. He usually leaves the stamp off.
Channel 4 have written back to me about the reality show I wanted them to do. apparently "Celebrity Chainsaw Massacre " is a non starter, but they might consider " The Y Factor ", where new talent is showcased and asked Y the fuck did you think anyone would want to watch your act .
They weren't overly keen on handing out bags of monkey dust to big brother contestants either, though they did agree it would liven things up. Especially as its now a channel 5 show.
Back to football, and we hear that Stuart Armstrong is homesick…but there are no plans to bring him back up the road. That ship has sailed to Southampton…somewhat poetically..
The papers won;t leave Leigh Griffiths alone. Now he's getting the balme for "liking 2 a tweet about Alex McLeish, even though it was done by a parody account..
As you can see, Keith Jackson reckons the Scotland manager and Griffiths should get together and sort it out for the good of the nation….the good of the nation ?
Alex McLeish, a tax dodging talentless oaf who hasn't had a proper job since he was sacked by Birmingham about ten years ago.
A job, incidentally,  he took at a moments notice… ( Daily Mail, 23 november 2007 )
"Alex did not mention the issue at all as we flew back from Johannesburg to London overnight following the World Cup draw in South Africa," revealed Peat. ( Yes, that Peat )
"Before we had left Durban, we told Birmingham we were refusing them permission to talk to our manager. We had even been saying to Alex over there that we would offer him an improved deal.
"Then, when Birmingham made their official approach, we wanted to leave it all until our office-bearers could meet on Wednesday morning at Hampden. At Heathrow, he simply told us he had other business to attend to and was heading elsewhere." 
Smith also had business in London, so Peat flew to Glasgow with McLeish's seat on the plane north empty.
"By lunchtime, we received a faxed letter signed by Alex tendering his resignation," added the SFA president. "He said it was with regret that he was stepping down with immediate effect. Alex has broken his contract and, under those terms, he is liable for compensation. But I think we all know that is picked up by the club in question." 
Would you employ that man ?
Politics now…
Anyone fancy a quick game of spot the difference ? Tricky, because there doesn't appear to be any…
Yesterday, we had this picture…