Celtic Diary Thursday October 4: Time To Stand Up-On All Fronts
Salzburg away.
A team playing at the peak of their powers, undefeated this season, await Celtic in the Red Bull Arena.
They sold their soul to the energy drinks company and are currently enjoying several years of success before their soul is reclaimed and they are sent to the fiery furnaces.
Bear this in mind when you see New Balance written all over the seats in the north stand.
FC Red Bull Salzburg is an Austrian football club in Wals-Siezenheim. Their home ground is the Red Bull Arena. Due to sponsorship restrictions, the club is known as FC Salzburg and wears a modified crest when playing in UEFA competitions.[2]
The club was known as SV Austria Salzburg, and had several sponsored names, before being bought by Red Bull GmbH in 2005 who renamed the club and changed its colours from its traditional violet and white to red and white. The change resulted in some of the team's fans forming a new club, SV Austria Salzburg.
Founded in 1933, and refounded in 2005 as Red Bull Salzburg, the club won its first Bundesliga title in 1994, which was the first of three in the span of four seasons which also saw them reach the 1994 UEFA Cup final. The club has won twelve league titles and five Austrian Cups, all five of which came as doubles. 
They even have red bulls on their badge..
The Red Bull company purchased the club on 6 April 2005 and rebranded it. After the takeover, Red Bull changed the club's name, management and staff, declaring "this is a new club with no history". Red Bull initially claimed on the club website that the club was founded in 2005, but was ordered to remove this claim by the Austrian Football Association. The new authority removed all trace of violet from the club logo and the team now play in the colours of red and white, to the consternation of much of the club's traditional support.[17] A small pair of wings form the motif of the new club crest, displayed on the team jersey, in accordance with Red Bull's commercial slogan at the time: "gives you wings". This complete re-branding of the team proved very similar to Red Bull's treatment of its two Formula One racing teams, Red Bull Racing and Scuderia Toro Rosso. Red Bull, however, would not completely follow this precedent when it acquired the MetroStarsclub in Major League Soccer (MLS) in the United States; while it rebranded the team as the New York Red Bulls, it chose to recognise the MetroStars' history.
The traditional supporters tried to resist the radical changes and formed their own movement in order to regain some of the tradition. Several fan-clubs throughout Europe voiced their support in what they saw as a fight against the growing commercialisation of football. However, after five months of protests and talks between the club owners and traditional fans, no compromise was reached. On 15 September 2005, the "violet" supporters stated that the talks had irreversibly broken down and efforts to reach an agreement would be terminated.
This gave rise to two separate fan groups: the "Red-Whites", who support "Red Bull Salzburg" and the "Violet-Whites", who want to preserve the 72-year-old tradition and refuse to support the rebranded club. The Violet-Whites ultimately formed a new club, Austria Salzburg after viewing Red Bull's offer to maintain the original colours only for the goalkeeper's socks at away games as an insult.[18]
The club's history going back to 1933 was later restored on the club website.[19] 
Rather them than us, I suppose.
Celtic have played them before, at this stage in this tournament, in 2014-15, drawing 2-2 and losing 3-1.
The 2-2 draw was in Austria..
Back then, Salzburg won the group on 16 points, whereas Celtic finished second, eight points behind. Then Craig Gordon chucked one in the net against Inter Milan and that particular campaign was over.
They cannot be said to have progressed much since then, if you don't count reaching last years semi final, although they have dominated domestically.
Celtic are certainly a better side now, but only when it suits.
Scott Brown didn;t train yesterday, and is a doubt for tonight. Tom rogic isn't fit, and Filip Benkovic has added travelling to the list of things he doesn't want to do while he's up here, so we might have a problem or two.
Rogic would have flourished in the space allowed by a team that doesn't line up on the eighteen yard line, but its Brown we will miss the most, should he not make it.
Then again, sooner or later, ignoring an injury will catch up on you.
Jozo Simunovic has travelled with the squad, but the manager is unlikely to choose him ahead of the improving Jack Hendry, who has taken time to settle but is looking better with each game.
With Lustig and Boyata joining Teirney at the back, it will be down to Olivier Ntcham to provide extra protection, although there may be a need for the robust presence of Yousseff Mulumba.
MacGregor as number ten, with Edoaurd, Forrest and Griffiths completing the starting line up offers a mixture of strength, speed and firepower that could well see a decent result in the bag, and its worth remembering that Celtic don't perform badly away from home in Europe as much these days…
There is no reason why Celtic cannot win this game, and although Salzburg are the top seeds, and flying at the moment, they have to get beat sooner or later. Might as well be tonight, and it might as well be Celtic.
Prediction ? 1-0 Celtic. We always win 1-0 these days.
The game starts at six o'clock, so don't get caught out.
Thats the players, I'm talking to, by the way.
Manager Rodgers is relishing the challenge, and if he's up for it, you can be certain the players will be…
"It'll be a very difficult challenge but one we're ready to embrace and look forward to,"
"Salzburg are a team who are clearly high in confidence. They reached the semi-final last year and will feel they were close to getting to the final.
"They had a very good result in their last game away in Leipzig. They score goals but we also know they concede goals as well, so there are also opportunities in the game and we'll need to be clinical. When you watch the game against Leipzig, there were a couple of mistakes and they went 2-0 up but then it all changed very quickly in the second-half.
"You always have to find a team's weak points and how you can exploit those. We respect every opponent. Marco (Rose, Salzburg manager) knows the club well, he's come through as a youth coach and is now doing a fantastic job with the first-team.
"They're clearly a very good side," 
"They're a team who play with confidence and aggression. It'll be a difficult game for us, but it's what we expect in a European game. We know we have to defend well, be concentrated, match the intensity and work-rate. When we have possession we need to be dangerous.
"We're looking forward to that challenge. The pitch is beautiful, it's a lovely stadium and it'll be a really good game. Both teams have started off with victories, so we come here and hope to do well. For us, travelling away we've had some good results and performances. We know we need a good one here and we look forward to performing well." 
If you are in Salzburg, here's what the British government advise..
I'm sure you'll read it. This one might be more useful.
It's got pubs in it.
Celtic will now play Hearts at Murrayfield in the League Cup semi final. At least, they will until the SPFL change their minds again.
Its not clear quite why Celtic and Hearts have been handed the Edinburgh venue, as the reasons for this have not been made public.
As a result, Celtic issued a statement protesting about the methods used to determine the venue, and not the venue itself, as some in the media would have you believe.
FOLLOWING today's SPFL Board meeting, at which it was decided that Celtic's Betfred League Cup semi-final against Hearts will now take place at Murrayfield Stadium in Edinburgh on Sunday, October 28, with the other semi-final between Rangers and Aberdeen being held at Hampden later the same day, Celtic Football Club has released the following statement.
The SPFL Board's decision not to hold a ballot to decide the venues of the forthcoming semi-final matches is both irrational and discriminatory.
Celtic recognised there was a genuinely difficult problem to resolve. All we asked for was equity of treatment – in other words, a simple ballot of which game went to which venue, so that all clubs would have a 50-50 chance of playing at Hampden.
We understand that those bodies consulted, including the police and broadcasters, had no preference whatsoever on which match should take place at each venue and, therefore, there was only one appropriate method of reaching a fair outcome.
The SPFL Board have been unable to produce logic or reason for turning down our modest request. Instead, they have arbitrarily decided that a chosen game should stay at Hampden and the other should go to Murrayfield.
The interests of our club and supporters have been subordinated to a diktat from the SPFL board which is as unfair as it was unnecessary.
Celtic Chief Executive Peter Lawwell was excused from the SPFL board meeting due to the subject under discussion.
Its nice to see the board speaking out about something, hopefully this will catch on. Theres an AGM soon, and it would be nice if they could announce that they are finally sick of being treated like shit by the authorities, and are going for the jugular.
However, at the moment theres a couple of things that can be read into this statement.
Firstly, Neil Doncaster and Peter Lawwell, his protector, are clearly no longer bosom buddies.
That will end badly for Doncaster, which is a good thing. Regan has already gone, and his partner in crime looks set to follow.
Secondly, note the wording of the statement, this bit in particular..
We understand that those bodies consulted, including the police and broadcasters, had no preference whatsoever on which match should take place at each venue and, therefore, there was only one appropriate method of reaching a fair outcome. 
Bear in mind Doncaster said he'd consulted the police before the last time he decided when the games would be played, and then it turned out he hadn't.
So if he says he hasn't had any objections this time, then one must assume he has, given his allergic response to telling the truth.
Are Celtic trying to force the SPFL and the police to publicly admit that no one at Murrayfield fancies having the "rangers " support anywhere near their stadium ?
Are Celtic trying to force the SPFL to admit that the police don't want them travelling around the country for a one off game , on a Sunday when the chapels are open ?
I thought about this, and emailed Manchester council. For a laugh, I said I was from Edinburgh, and our city was thinking of hosting "rangers " for a one off cup match at a neutral venue.
Oh, the language of that man when he replied.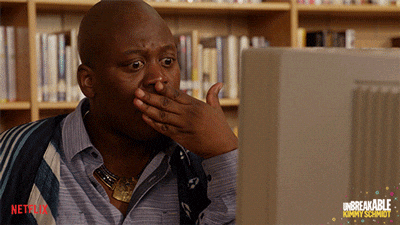 There goes your sporting integrity again.
Those rowdy "rangers " fans have influenced a major decision simply because the good folk of the capital don;t want their property trashed.
In that statement, is that what Celtic are hinting at ?
Maybe I'm crediting them with more smarts than I should, but I'd like to think they are.
Is that why the media, almost to a man, are telling us to just shut up and play there ?
Murray field is a far better venue than Hampden, and although as a rugby stadium it could be said Hearts style of play will make them feel more suited to the ground, no sensible Celtic fan is bothered about that.
What rankles is the way the decision was made, and the real reason for it. 
And why no one will admit it.
I'd suggest we go all out to win the trophy, and upon presentation refuse it.
That should make a point that will be spotted all around the world.
Then again, it would be even better if Scott Brown did what Pete Posthelthwaite did at the end of this movie..
After we've told them we don't want it, he should take it anyway.
Last word on the Murrayfield fiasco goes to Scottish Fulms, on twitter…
'AV BOOKED MA HOTEL N MA BUS FUR HAMPDEN AND NOO THUR GONNAE RE-ARRANGE THE FIXTURES!!'
'Brooks that's doon tae the SPFL and the Polis, leave him alane he's done nuhhin tae ye'
Elsewhere, and there was confirmation that bigotry and sectarianism goes right to the top of society
Catholics are still barred from succeeding to the British throne
Princess Alexandra of Hanover, a member of the royal family of Monaco, has reportedly been removed from her distant place in the British line of succession after having become a Catholic.
The news was reported in English Sept. 27 by Royal Central, which cited Point de Vue, a French weekly.
Because the British monarch is head of the Church of England, which is the established church, British law bars Catholics from succeeding to the throne.
The Succession to the Crown Act 2013 allowed heirs to the throne to marry Catholics, among other changes. However, the law still stipulates that the acting British sovereign mustn't be a Catholic. Catholics have been barred from the English throne since the Act of Settlement 1701.
Princess Alexandra, 19, was born in Austria and was baptized as a Lutheran two months after her birth. She is the daughter of Caroline, Princess of Hanover and Prince Ernst August of Hanover. Through her father she is descended from Victoria, Princess Royal, the eldest child of Queen Victoria and Prince Albert.
Alexandra is the granddaughter of Grace Kelly, who in 1956 became Princess of Monaco when she married Rainier III. So in addition to having been in the British line of succession, Alexandra is 12th in line to the Monegasque throne.
She is a figure skater, and has represented Monaco at international skating competitions.
Along with Alexandra, Lord Nicholas Windsor has also been excluded from the British line of succession for becoming Catholic. Lord Nicholas is a great-grandson of George V, and was baptized in the Church of England. He was received into the Catholic Church in 2001. 
They keep telling us its a job, right ?
And it brings in loads and loads of money for the economy, right ?
Yet this lass cannot be hired because the law says so ?
Shall we start a crowdfund ? So she can sue them for discrimination ?
BBC Radio 2 would like to clarify that the following picture refers to the appointment of presenter Zoe Ball to the early morning breakfast show, and not the seven am seating at the hotel hosting the Conservative party delegates attending their conference.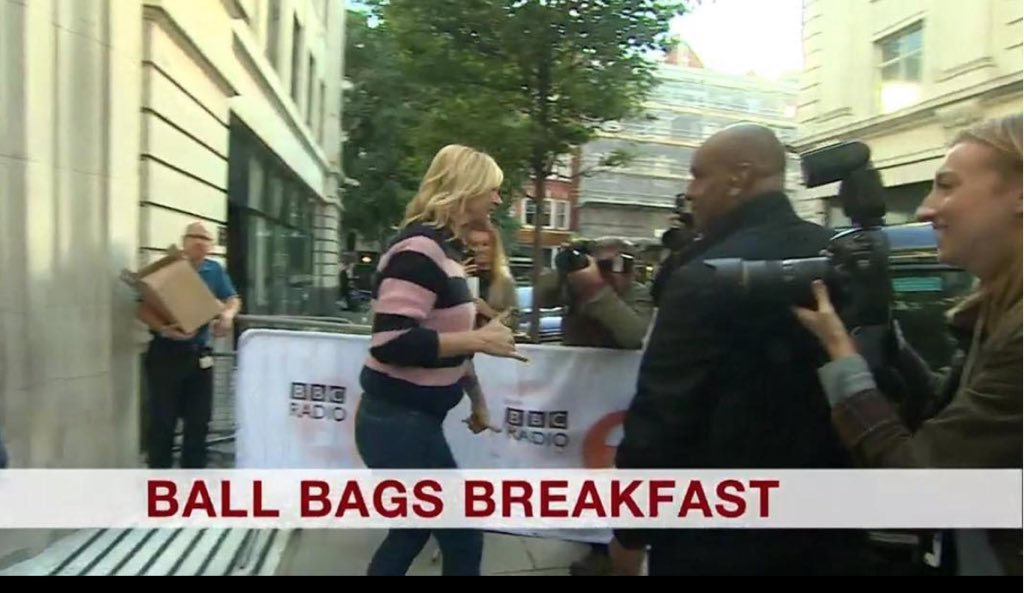 Yesterday we showed this picture..