From his platform with the Daily Record, Kris Boyd of Kilmarnock, has claimed that there is a dressing room split at Celtic, that some of the players are refusing to play for the jersey and that everyone knows how to play against Celtic now.
I'll give him the latter, but there is no dressing room split.
There is a general feeling of despondency, and the players are fully aware that they are not playing well.
They have lost faith in the system, and they , being a fragile bunch, are upset at the criticism they get for playing the way they do when its actually a fact that they are only doing what they are told.
all the manager has to do, is to put an arm around them and give them some words of encouragement.
Thankfully, Kris Boyd has done the motivational speech for them, and all Brendan has to do is read it to them.
That should get the adrenalin going, and if he simply tells them to keep a basic shape but to use their own imagination on the field, then there's a chance we can get this show back on the road in Perth.
And Boyd ?
Surely as a player at another team, this outburst merits a disrepute charge, at the very least ?
There have been precious few solutions offered up to the current crisis, but, as I have said before, this management lark is a piece of piss, so I'm going to step in and avoid the coming armageddon.
I'm going to move away from the blame game and offer a practicable, working solution to our apparent woes.
If anyone sees Brendan can you pass on my words of wisdom.
First, we have to find and sign a chap who goes by the name of Sean South. That will keep everyone happy as they can sing about a player and a cause at the same time. It doesn't matter if he's any good, as he only has to learn to pass a ball sideways anyway, and as long as he doesn;t buy a poppy, a section of the support will have a new hero.
Secondly, ask the players to pass the ball to someone in space who is in front of them. This will require a bit of work as the players at the moment show all the mobility of a subbuteo team, but if they adopt a "give and go " strategy, instead of a "give and wait till it comes back " plan, then this will result in more attempts on goal.
Third, the defence has performed notably over the last few weeks, but if they could perhaps speed things up a bit, that would be nice. A bit of urgency in the tackle, and a bit of urgency in clearing their lines. It doesn;t matter if we lose the ball for a moment, we can always get it back. If we lose a goal, however, thats currently a bit more difficult to deal with.
For all players, however, there's a little bit of advice. When in possession, don't be afraid to take players on. All defenders hate it when you run straight at them, and it forces them to back pedal, and affects their balance and concentration. With proper support from teammates who then find the resulting space as hordes of defenders close in, there will appear openings, and they can be exploited with shots on goal.
Fourth, and this perhaps seems a bit obvious, if you do try something and it doesn't work, don;t worry. You'll get another chance.
Finally, and perhaps most importantly, to win the game you must score more goals than the other team, so make sure you don't relax until you have at least a couple of goals advantage. This will also temper any enthusiasm amongst the players facing you, and they'll retreat back into their shells once we have restored the natural order of things.
Which will start tomorrow night. Because enough is enough, and its time to switch off the light at the end of the tunnel which is attracting a lot of people in the game who really ought to know better.
As for the management and coaching side of the team, loosen up. Try something different, along the lines described above, and people will stop calling you names.
There's a team tomorrow night who will try to take away something that has required a tremendous and sustained effort to achieve.
Kick their fucking heads in and let them know who's boss.
There, piece of piss this management lark.
So, whats been going on elsewhere while we've been feeling sorry for ourselves and blaming everyone and anyone we can think of ?
Predictably, the papers are full of the crisis at Celtic, and when mixed with their usual enthusiastic appause for Stevie Staunch over at Ibrox, then we could be forgiven for believing at least some of the nonsense appearing on those not quite absorbent enough to be of any practical use pages.
But those financial issues appear to be a little more obvious than perhaps they would like their adoring hirdes to know..
Ovie Ejaria's entrance into Rangers' 5-1 win over St Johnstone wasn't what you'd expect.
The Gers sub was primed to take the place of James Tavernier, only to realise he was ready to enter the action without any shin guards.
Thankfully, his skipper bailed him out. 
After the fiasco of unmatching tops in the European game with Villareal, it now transpires that they haven't even got enough shin pads to go around…
They had their Armed Forces Day on Sunday, which follows on from the phenomenal success last year where a mere 50,000 fans raised £4,500 to help their friends in the military.
It's not known how much was raised this year, but there are rumours a few quid will be lopped off for shin pads.
And there's no bubble bath left either in the dressing room.
Then there's this, which has sinister overtones. but then again, when you curb police powers on the one hand, you can expect the other to come hurtling towards you, probably with a night stick in it..
A new bylaw, proposed at a meeting of Glasgow city council this week, would bar the sale of items that "have a political, racial, religious or sectarian content" outside the city's football grounds.
The move comes as sectarian violence, long a feature of Celtic-Rangers' matches, intensifies at other Premier League games in Scotland.
A spokeswoman for Glasgow city council said: "The council discussed various national flags, including the tricolour and the Union Jack. A final decision will only be arrived at after consultation with street traders, the clubs and police."
Scarves bearing the names of paramilitary groups and slogans such as Tiocfaidh Ar La, the IRA motto, along with CDs of republican and loyalist anthems, are almost certain to be banned, according to informed sources. 
Glasgow police have already ordered some bars to remove Celtic memorabilia which they believe could provoke trouble.
The Scottish parliament is also considering an amendment to the Criminal Justice Bill (Scotland) to create an offence of sectarian aggravation. The bill is expected to become law early in the new year.
Donald Gorrie, the Liberal Democrat MSP who drew up the amendment, has received cross-party support for the legislation.
"When I first approached this issue three years ago there was little support for it, but with recent ugly scenes at football games, Scottish society is beginning to face up to the problem."
Football in Scotland has long been the battleground for a proxy war between Northern Ireland's nationalists and loyalists. The flying of tricolours is common among supporters of Glasgow Celtic and Edinburgh's Hibernian, while symbols of the union, often with paramilitary connotations, are brandished by supporters of Rangers and Hearts, the Edinburgh club. The symbols have heightened tensions at games, which frequently spill over into violence.
In 1999, Thomas McFadden, a 16-year old Celtic fan, was stabbed to death by a group of Rangers' supporters celebrating their club's victory over Celtic.
Neil Lennon was forced to resign his captaincy of the Northern Ireland football team four months ago following a series of death threats. The warnings came after the Lurgan-born Catholic was signed to Celtic.
More recently, trouble erupted at an Old Firm derby in October, leading to 40 arrests in Glasgow and sparking riots in Northern Ireland.
Increased sectarian violence among supporters of Glasgow and Edinburgh clubs has spurred Jack McConnell, Scotland's first minister, to consider banning flags with "sectarian overtones". He has made clear, however, that not all fans were automatically guilty of sectarianism because "they (the flags) symbolise the proud traditions of both teams". Celtic and Rangers regularly attract up to 5,000 Irish fans to their home games.
Celtic was founded in 1888 by a Catholic priest as a charitable project for Glasgow's large Irish immigrant community, while Rangers developed a support base among the Protestant working classes, including emigrants from Ulster.
A spokeswoman for Celtic Football Club said: "This idea that the tricolour itself could be considered sectarian is horrendous. Scotland and Ireland have just attempted to host jointly the European Championships with a symbol that included the tricolour.
"The club would totally oppose any attempt to remove this part of our heritage although we completely support any attempts to stop the display of tricolours defaced with sectarian logos or slogans." 
Attempts were made by the Scottish Football Association in the 1950s to stop Celtic flying the tricolour at their stadium but the plan was dropped after their archrivals Rangers opposed the move. 
Ah, good old Rangers. They said it was okay…
If this proposed ban does become law, then sales of tricolours will go through the roof.
Then, we can all take them to the ground and fly them the wrong way round, and claim to be supporters of the Ivory coast.
In fact, we could actually claim we we all misheard all these years, and were singing I.. Ivory coast..Ivory coast for my holiday..
There is no way to prove in court that this is not an Ivorian flag, and therefore thousands and thousands of pounds will be wasted, and yet again, a politician will be shown to be little more than a complete fucking idiot..
Then again, some of them are, and one in particular probably still doesn't see what he's done wrong…
Andy Kerr, a Scottish Labour politician, made a throwaway sectarian remark to a member of his audience, claiming that he though he had seen them cross themself, and added jovially that he might not answer there point because of this.
Scottish Labour, putting the fun back into bigotry.
He's since apologised and gone into hiding amongst friends, but as regualr readers know, the diary has eyes and ears everywhere-I don't really make things up, that was just something I told Lawwell to avoid joining his inner circle- and as a result, we can reveal his whereabouts..
As for Scottish Labour.. well, they're a party for the working man aren't they..?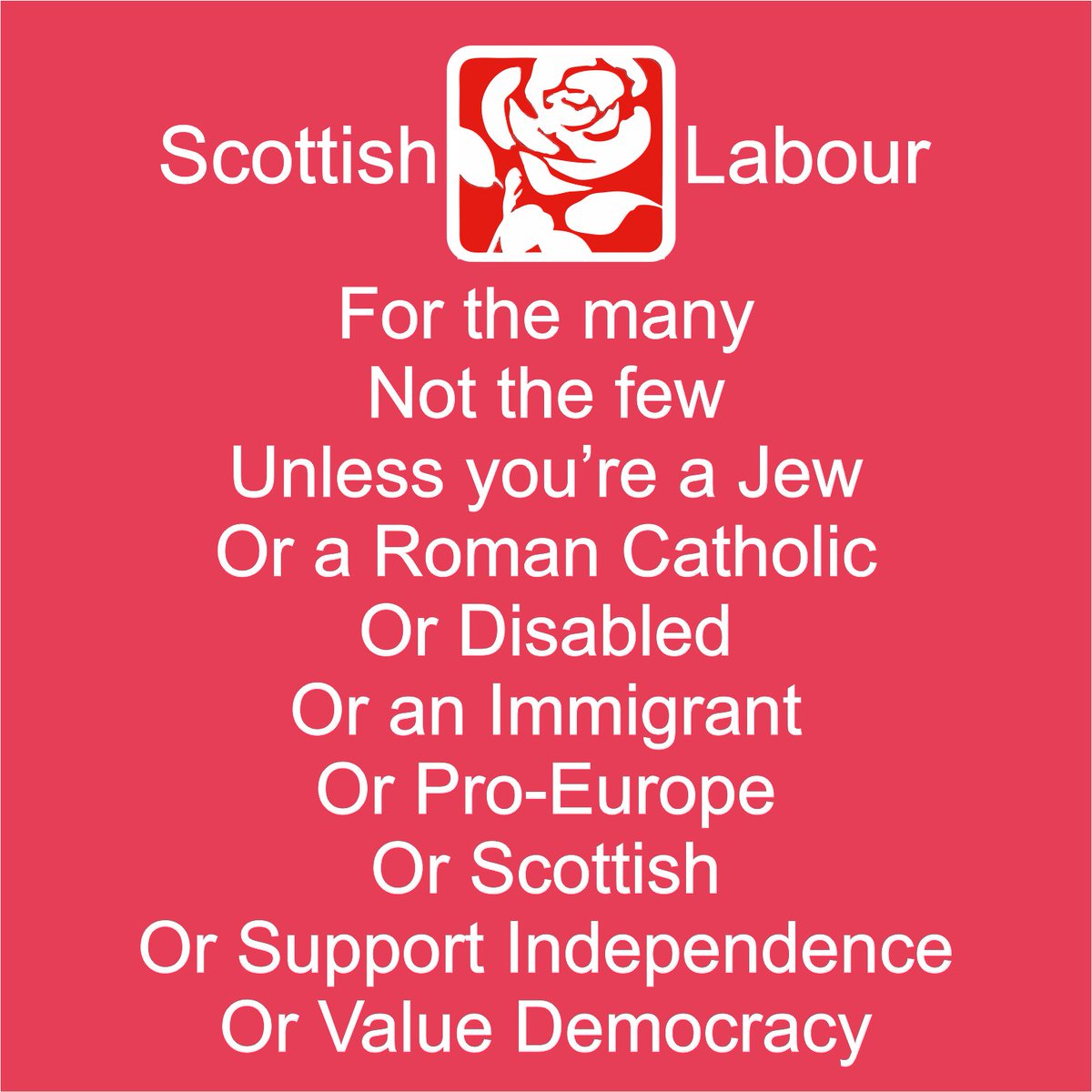 We didnlt have a caption competition yesterday, but we will have one today.
But first, we go back to Friday for this one…