So, this is what a home win in a European group match feels like.
We had to wait for it, nearly an hour and a half , as Celtic bumbled and stumbled along without inspiration, but when Leigh Griffiths came off the bench to head the winner, it was worth it.
Maybe now the manager will see that the strikers job is not to pass it to someone else, but to finish off the move. It was also noticable that the chance came from a floated long ball, as opposed to passing the ball side to side in the hope that a defender might move out of the way.
Filip Benkovic proved me wrong as well, I didn't think he was worth having but after last night any money available should be spent on him. If he won't stay, or Leicester won't let him say, then kidnap him, or tell him that Brexit means he can't stay in England, but Scotland has different rules.
We finally have a partnership in defence that works, though unless some nifty negotiating takes place, we won;t have it for long.
But as long as it secures eight in a row and a good European adventure, then I can live with it. Until I moan about it next summer.
Most of the moaning has been aimed at Mikael Lustig, who is part of a defence that has now gone five games without conceding, despite a few reshuffles. This Is Futbol gave us their opinion..
As any Hoops fan will point out, Lustig has been a weak link in the team for a long time. Aged 31, the Sweden international is not so much over the hill, as firmly rock bottom on the other side after crash-landing flat on his backside. The defender deserves great respect for his six years at Celtic, in which he has been a key member of the team and has hoovered up trophies for fun. But, in truth, the right-back has been off the boil not just this season, but the last one, too. He does not have the energy and mobility of his peak, and struggles in one-on-ones because of that. Celtic's attacking impetus on the right flank is being negated because the likes of Forrest are having to cover for him and provide extra protection on the right flank. The problem is that there is no obvious successor to Lustig in the Celtic ranks. Brendan Rodgers has tried various combinations, including frequent use of a three-man defence and wing-backs. Once again, Celtic are looking back at missed opportunities in the summer window. 
Looks like its going to be his turn for a few weeks.
Whereas Benkovic…
He was on target with 82 of his 86 passes on the night, which is good for a 95 per cent completion rate. He also won two tackles but one stat in particular is sure to catch the eye.
Benkovic recovered 10 balls on the night, which is a truly staggering number. To put that into context, skipper Scott Brown only managed one on the night and no one else in the Hoops team had more than four.
The manager was happy. Or relieved. Or even surprised..
"I am very happy, it was a great win in relation to spirit and persistence to go to the very end.
"It was against a Rosenborg team who had won nine and drawn two so they came with a real confidence.
"They surprised us a little bit for first 20 minutes, they played a diamond and they had never played that when we had analysed them but once we found the balance to play against that we started to come into the game.
"Without being at the top of the game, we kept going.
"I said to the players last week that we had to find a way to win, that's why we are here and the players did that.
"So we will take the three points. I am really pleased." 
At some point he'll realise that a raw Oddsone Edoaurd up front on his own doesn't work, and he needs to either play him alongside Griffiths or not at all.
He's starting to take on that stubborn streak that was in most of our previous managers, where they come up with an idea and stick to it, even though its obviously not working.
Sure, Celtic made a profit on Dembele, and he did score now and then, but lets remeber that Griffiths had just completed a forty goal season, a phenomenal return, and had every right to down tools.
He didn't, and last night may have been him picking them up again, long term.
his reaction to his goal was to point to the badge and tell us he was number one. The perfect attitude.
He said after wards..
"There was a lot of frustration in the celebration. It's a big weight off my mind.
"I've done it for years though. I don't know why people keep doubting me and say I can't score goals in the big occasion. 
I've done it in the Champions League, the Europa League, the League Cup, the Scottish Cup and the league.
"There are still people doubting me and saying I can't do this and that. But I keep shutting people up.
"It's frustrating when people say 'he can't do this or that'.
"Ultimately, it's about getting three points for the team and that's what I'm good at. I want to be No1 striker here – no doubt about it." 
as i said yesterday, its either very good man management, or very bad…
Just a shame there was no one in the directors box to see it…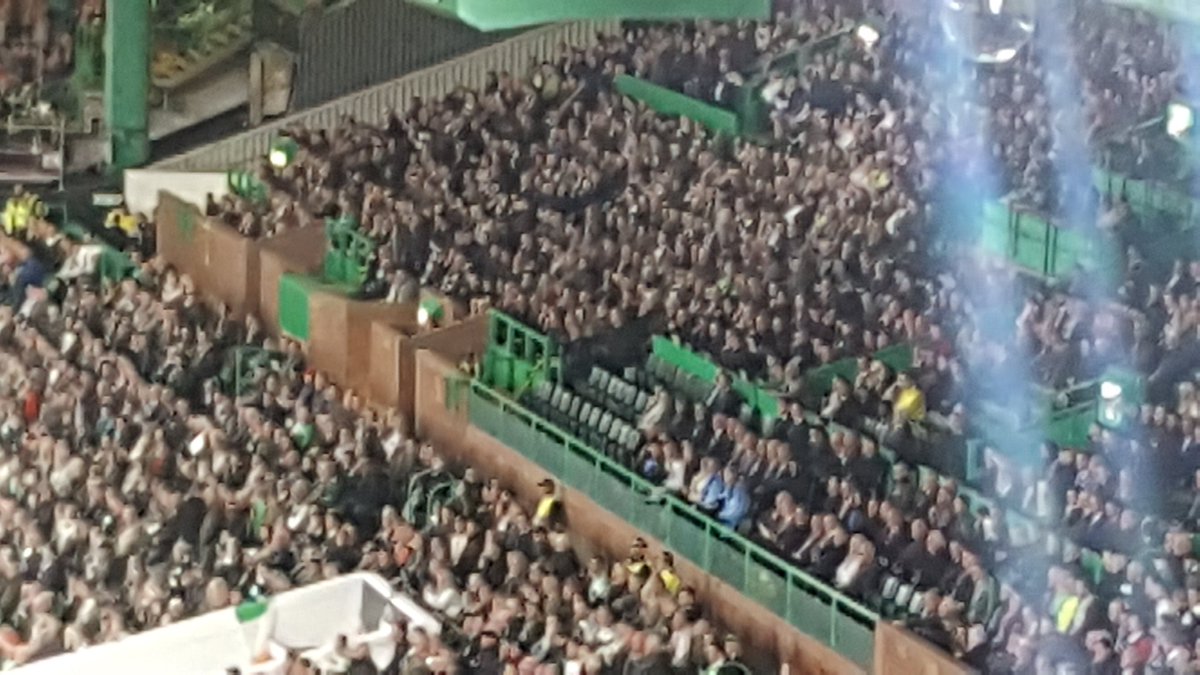 The police kept a low profile last night, by all accounts, but they will be implementing a new procedure next month..
Today is Friday, and of course that means
Knob of the Week 
Probably the most convincing winner of all time…George Peat.
There's little to say about this man that hasn't already been said before, so a simple picture from the 1995 Cup final, during his Airdrie days should suffice, as it tells us all we want to know about the man…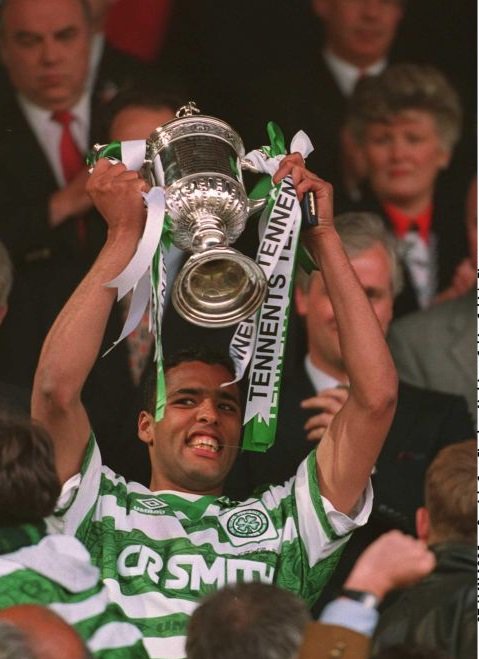 The speed with which he took a job on the board at Stenhousemuir after Airdrie were sent donw by David Murray tells me his expression may not entirely be because Airdrie lost…
Yesterday, we showed this picture..