Things have now returned to normal-admittedly our own version of normal-after the site suffered a temporary setback due to , well, the tech guy did explain it but he might as well have been talking to the cat.
If I could ask a favour, it would be for those of you who post videos and such like not to post videos and such like, as it appears one or two of them were corrupted.
Celtic begin their Europa League campaign tonight against regular visitors Rosenborg, and we all know what teams who play us regularly will do.
They know what we are going to do, so therefore they know what they have to do, but if we know they think they know what we are going to to, we know what we have to do to stop them from stopping us from doing what we want.
Piece of piss, this management lark.
In fact, I don't think we've got anything to worry about..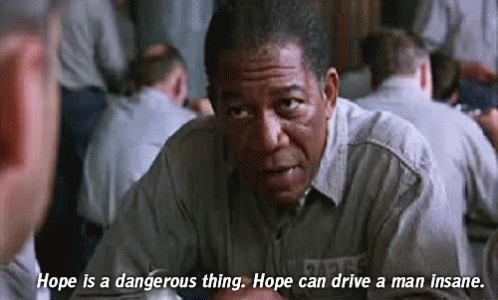 Actually, we've got plenty to worry about, but the one thing that this team is capable of is raising its game when it has to.
If you don't count the two games against AEK Athens, that is. But a lesson should have been learned there, and bearing in mind how familiar Rosenborg will be with our players and how we play, we really need to mix things up a bit tonight.
As usual, a couple of defenders are doubts for tonight, Kristoffer ajer isn;t very well, and Jozo simunovic isn;t very reliable, but other than that, Celtic have a pretty strong squad to choose from.
The defence has more or less settled down now after a couple of flaky games, and the real problem has been in creating opportunities for the striker, or strikers.
Boyata , Lustig and Benkovic will probably form a back three in front of Craig Gordon, with James Forrest and Keiran Tierney tearing up the flanks.
Scott Brown, Calum McGregor and Olivier Ntcham would be my central three, with both Oddsone Edoaurd and Leigh Griffiths up front.
Should the manager opt to dig his heels in and go with a solo striker, then surely Griffiths should get the nod, with Scott Sinclair coming back to support him.
Edouard may be the managers favourite, but he hasn't shown anything yet to convince me that he can play the role of sole front man.
If we use him, I'd feel better if he had a partner.
The manager is well aware of the problems scoring goals..
On paper we have lots of players that can score but you don't win the game on paper, 
You have to win it on the field. We have to take those opportunities.
"I have always said possession is no good on its own. We have to have that penetration.
"But we have to be more demanding of ourselves now. That is our message. 
My trust in the players is 100 per cent, they have been brilliant in the time I have been here.
"But we need to improve in the final third of the pitch. Defensively we have been solid in our last four games, keeping a clean sheet, but we need to do more in the attacking third of the pitch.
"It is ensuring we have that energy and quality and being clinical to take opportunities.
"That is something that we have talked about and focused on in our training and will look to bring in these next games." 
As for the Europa League, he was fairly blunt about why we're starting in the tournament a few months before we'd hoped to…
"It's where we deserved to be. We are not entitled to be in the Champions League.
"We didn't qualify, it is as simple as that.
"So we arrived in the competition that we deserve to be in and we respect that and it is our duty to go and get as far as we can."
He sounds like there's something on his mind, or he might just be a little angry.
And when Brendan is angry, he turns to his regular target.
Just a few days after the player signed a new deal with the club, you'd expect his manager to be singing his praises…
But no…  Leigh Griffiths is getting another public warning..
With the big clubs you're always going to be challenged,"
"You can never think you are the number one striker. No, you always have to think you're being pushed and challenged.
"That's the way it is.
"Big clubs will always have options, you always have to fight to prove yourself every day in training and in every game.
"And if you don't, and you drop off a level, whatever your fitness or preparation, then there's always someone else.
"But I think what he's done, and what he's shown, is that he's the ability to score goals.
"What he has to keep doing is keep working, keep fighting, so those opportunities come. That he's fit and ready to take them. 
"I think he's great to have in our squad, that's why we wanted to give him another deal. He's an important member of the squad. We know he can score goals. But, like I say, at top teams it's about more than that.
"But it's something he'll continue to work hard on, that side of his game. That will always improve his chances domestically and, of course, also at international level." 
Either this is a superb piece of man management, pushing the buttons that fire Griffiths into action, or he just doesn't think he's his main man.
Thing is, Edouard is a long way off being the main man, so whatever Rodgers is doing to motivate Griffiths, we'd better hope it works.
Prediction for tonight ?
The heart says a narrow win, but the head is saying a draw…
This is not going to be an easy group, and we may well find it matches any Champions League group for excitement and drama.
We might as well enjoy it.
But that doesn't matter …the bank statement is here !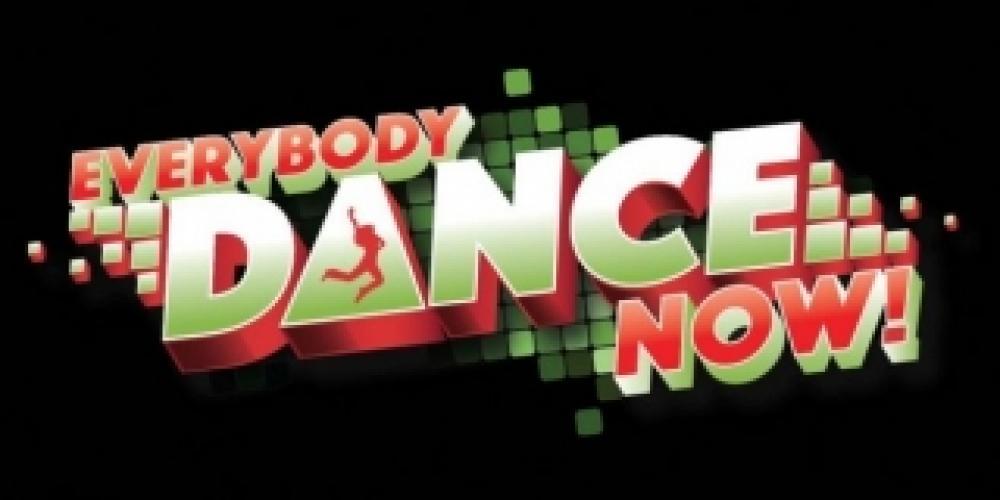 CELTIC plc today announced the results for the year ended June 30, 2018
SUMMARY OF THE RESULTS
Operational Highlights
Winner of the Scottish Domestic "Double Treble" and our seventh consecutive SPFL Premiership title
Qualified for the UEFA Champions League group stages for the second consecutive season
Finished third in the UEFA Champions League group stage, qualifying for the round of 32 of the Europa League
32 home matches (including the Scott Brown Testimonial) played at Celtic Park (2017: 31)
Financial Highlights
Group revenue increased by 12.1% to £101.6m (2017: £90.6m)
Operating expenses including labour increased by 14.1% to £87.1m (2017: £76.3m)
Gain on sale of player registrations of £16.5m (2017: £2.3m)
Acquisition of player registrations of £16.6m (2017: £13.8m)
Profit before taxation of £17.3m (2017: £6.9m)
Year-end cash net of bank borrowings of £36.1m (2017: £17.9m)
Year-end net cash, net of debt and debt like items, of £27.0m (2017: £13.4m)
CHAIRMAN'S STATEMENT
These results, which declare record sales revenue of £101.6m (2017: £90.6m) and a profit before taxation of £17.3m (2017: £6.9m), reflect a financial year in which everything went well. 
On behalf of the Board I congratulate Brendan Rodgers, his staff and the players on making history for a second successive year, achieving a historic "Double Treble", a seventh consecutive League Championship and consecutive qualifications for the group stages of the UEFA Champions League.   Everything that happens on the pitch is supported across the Club and I also congratulate the executive management team and all the staff at the Club. 
The Board considers that the Group's proven strategy of investment in football operations, whilst maintaining a self-sustaining financial model, has provided a stable platform for the success enjoyed in the year under review.  This approach remains entirely appropriate for us, as we seek to continue to deliver football success and, in turn, shareholder value. 
The year-end cash net of bank borrowings was £36.1m (2017: £17.9m), which equates to a net funding position of £27.0m (2017: £13.4m) when adjusted for debt and debt like items (as defined in the Summary of the Results). This allows the Board to plan for the unexpected and manage the immediate disappointment of failing to qualify for the Group Stages of the Champions League. 
In my last annual report I referred to our vulnerability to the growing financial power of a number of key constituencies within the European Game.  These circumstances are unchanged and we remain watchful of events that unfold. Through Peter Lawwell's continued involvement in the Board of the European Club Association, the Club Competitions Committee at UEFA and the Professional Football Strategy Council of UEFA, the Club and the game in Scotland are well represented in this very important arena. 
During the year, we made prudent and considered investments in our infrastructure at Celtic Park, including the completion of a new playing surface to suit the manager's desired style of play, new LED floodlighting to comply with the UEFA elite requirements and an updated sound system. Celtic Park's reputation as one of the foremost football arenas in the world, with our supporters recognised as the best in the world by FIFA, is something we can all be proud of. 
The Club continues to support the important work of Celtic FC Foundation and we all share the same sense of pride in the generosity of Celtic supporters, which the Foundation harnesses to help so many people at home and abroad.  It is often said that Celtic is a club like no other and the efforts of Celtic supporters and the Foundation is the best example of that.
I thank all of our supporters, shareholders, sponsors, partners and colleagues for their contribution to another successful year for the Club.  We will continue to work together to develop our club for the long term.
Ian P Bankier          
Chairman
September 19, 2018 
You still awake ?
I drifted off after it said Celtic PLC today announced..
Yes, its great that Celtic have recorded a plus £100m turnover, and its fantastic that the profits are up.
And we've got a new pitch, and some lights.
The increase in wage outlay means that the club are pushing the boat out to keep key players, which can only be good as it will encourage at least some of the better players to stay, and on that basis , every thing is rosy in the garden.
Fair enough, as they say.
But there's something missing.
And I may have spotted it. In fact, it applies to all levels of the club, on and off the pitch.
There's no enthusiasm in that speech. Theres a distinct lack of ambition.
Celtic , it appears, have reached the glass ceiling- through no fault of their own- are merely going through the motions.
Which, of course, can only lead to apathy, and that means sooner or later the whole thing will come crashing down.
Even Rodgers with his remark about the club being in the Europa League. It all adds up to a sense of complacent acceptance.
For fucks sake, Celtic, put some effort into it.
On and off the field.
However, those figures above may well explain why George Peat, the former head of the SFa, has been talking shite this week.
Peat has been used to draw attention away from the fact that Celtic just declared that they were pretty much out of the reach of "rangers " now, and that there is no way the new Ibrox club can ever be considered to be a legitmate rival in the way the old one was.
They never made it, we did, and it hurts them badly, really badly.
Celtic have outgrown "rangers ", and are now too big, and too wealthy for the "most successful club in the world " to ever hope to compete with then again.
The war really is over, and the rebels really have won.
Back to Peat, who  said that an un-named chairman of a prominent club asked him to stick to the rules during the run in to the end of the 2008 season.
When he says un named, he meant he won't name him, in case he gets taken to task for it, although he just waited until everyone else named former Celtic chairman John Reid, and hinted that most people may have worked it out by now anyway.
A somewhat cowardly way of bringing something up from ten years ago that if anything merely highlighted his own part in the great shennanigans at the SFA in those days, and left him wide open to public ridicule.
By using Peat, and no doubt one or two other commentators over the next few days, to try to shift attention away from the present day and back to the start of the downfall of the House of Murray is a desparate attempt to try to blame someone else for their ills.
One narrative, by a particularly piss poor hack, even hinted that the end of  Rangers was down to that chairman stopping the SFA from helping the Ibrox club by extending the season, and causing a tired Rangers to lose out in the league, and thus miss out on automatic UCL qualification, an the money that could have saved them…
George Peat insists 'everybody knows' anti Rangers chairman's identity as he is grilled about claim
The former SFA president still won't say who it was but admitted that people have already figured it out. 
Former SFA president George Peat is still keeping mum on the identity of the rival chairman who demanded no help for Rangers.
But Miss Marple hardly needs lured out of retirement after Peat told Record Sport: "I would have thought people would have guessed by now anyway."
Peat opened a can of worms in an interview with the BBC earlier this week when he recalled receiving a phone call from a prominent chairman in the spring of 2008.
After Peat called him back, the leading figure pleaded with him not to help Rangers "in any way" amid a fixture backlog as the Ibrox club chased a quadruple of trophy successes. 
"Demanded "  or "pleaded " ? Two entirely different meanings…
In the end, fatigued and battle weary, Rangers lost out in the final of the UEFA Cup to Zenit St Petersburg and also to arch rivals Celtic in the race for the SPL title.
Victories in the League and Scottish Cup final were scant rewards, especially as the Hoops won through to the lucrative group stage of the Champions League the following season. 
Rangers, as runners-up, went into the qualification rounds – and were embarrassed with a second round exit against Lithuanian champions Kaunas, which was a crushing blow to their bottom line as well as their Euro reputation. 
You can't miss the implication, clearly aimed to stir the hordes into action , and to keep their eyes away from Celtic's bank account, and possibly a few things going on under their own, er,  blue, noses…
Gary Ralston at the Record again..showing he can record events from the past with the same accuracy as he records events today…including a complete re write of the Rangers performances on the way to Manchester…
The extra time hardly helped as they lost 3-0 to the French outfit at Ibrox, but it catapulted them into the UEFA Cup where they gathered such momentum over three months from February, sweeping side Panathinaikos, Werder Bremen, Sporting Lisbon and Fiorentina before going on to meet Dick Advocaat's Russians in the Manchester final on May 14.
Sweeeping aside…yeah, thats how I remember it as well…
Peat himself has also slightly altered the facts as well…substituting "disappointment " for "regrets ", after the BBC's Kenny McDowall misread what Jim Traynor had put in the script..
Peat told Record Sport: "It was 10 years ago and I'd never mentioned it until the interview with the BBC when I was asked if anything had disappointed me about my time at the SFA.
"I recalled being really disappointed with the attitude of that one chairman, who was out of order – and it was just so out of the blue. 
Yeah, fancy that. A chairman reminding him to stick to the rules …which he didn't do anyway.
What next ?
Who next ?
A previously undiscovered letter from Jim Farry saying that Fergus McCann had beaten him up after forcing him off the road at the traffic lights near the Asda by Hampden ?
That would probably be more believable.
A reply to Tuesdays Diary referred to an offensive word in a newspaper…
It was in Saturdays @i newspaper, whatever that is.
The main question here is did Stevie Gerrard refer to it as the Taig game ?
Someone should ask him…
And someone should ask this guy if his mother ever had any kids that lived…
Protestantism is the true Christian faith that goes back to before humans ever lived in this Emerald Isle. 
Presumably back to the days when the land was just fruit and vegetation…
On Tuesday we had this…