Celtic Diary Thursday September 13: They're Not Even Trying To Hide It Now
Yesterday, the SFA charged Stevie Clarke of Kilmarnock for his comments on referee Willie Collum.
From the BBC…
Kilmarnock and boss Steve Clarke have been charged by the Scottish FA over comments made criticising the governing body's disciplinary process after Gary Dicker lost his red-card appeal.
The Killie midfielder was sent off for a challenge on Hearts' Calumn Morrison.
Clarke claimed the appeal was rejected because Willie Collum, who dismissed Dicker, had been appointed to referee the forthcoming Old Firm derby.
He and the club have until 18 September to respond to the charge.
The principal hearing date has been set for 25 October.
Dicker, 32, has served one game of the two-match suspension upheld by the independent tribunal, who backed Collum's "serious foul play" verdict. 
Reading a prepared statement at a press conference on 31 August, Clarke said that the "perception of most and certainly of our club is that the (appeal) hearing was pre-judged by Collum's early appointment".
The Killie boss also said that "small clubs like Kilmarnock may be fair game", adding "the period of time between the tackle and red-card decision was ridiculously short and lacked a calm and rational approach from such an experienced official".
The SFA allege those remarks brought the game into disrepute.
They have accused Clarke of breaching Disciplinary Rule 72, which says no team official under SFA jurisdiction shall "in any manner likely to lead to publicity (i) criticise the decision(s) and/or performance(s) of any or all match official(s) in such a way as to indicate bias or incompetence on the part of such match official; or (ii) make remarks about such match official(s) which impinge on his character". 
Derek McInnes will be checking his emails with a sense of foreboding over the next few days, as he, too, has criticised the SFA and their referees.
However, there is a possible defence that Clarke may wish to consider, and I've helped him to produce his opening statement for when he appears in front of the SFA..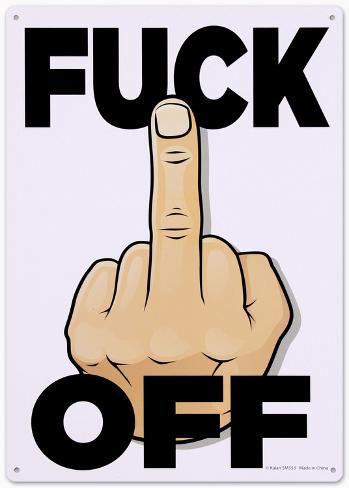 It worked for Craig Levein in 2003..
Hearts manager Craig Levein yesterday won a legal battle to have a touchline ban suspended. Lord MacFadyen at the Court of Session in Edinburgh agreed to impose an order lifting the four-month ban while Levein fights the Scottish FA ruling.
The SFA imposed the ban on Thursday after Levein refused to pay a fine handed down following comments he made about referee Dougie McDonald following a defeat at Kilmarnock in May.
Hearts players Andy Webster and Austin McCann were sent off and Levein claimed he had lost count of the number of mistakes made by McDonald "after the 97th".
The Hearts manager was initially fined £1,000, but it was doubled twice as a result of his non-payment. Levein's lawyer Neil Davidson QC argued that the SFA had behaved "unlawfully" by first increasing his fine and then changing it to a touchline ban. He also claimed that Levein was being "stopped from carrying out his job" by the ban.
Levein has refused to pay his fine or appear before the SFA's general purposes committee at Hampden. 
Clarke responded to the charge in such a way that one can be optimistic he will adopt a robust defence..
I'll accept any punishment when you treat these cases in the same manner.
Bringing the game into disrepute is a sort of cover all charge where anyone who says anything the governing body doesn't like can be brought into line, and as a result, there are some glaring inconsistencies in what constitutes an offence.
For example, some people seem to have slipped under the radar with their remarks..
If only there was a theme running through this story…
One could argue that its only the relatively smaller clubs who are suffering, and yet one Kilmarnock employee has managed to evade any disciplinary action..
PLAY TO IMPRESS
What's Lee Congerton's Celtic role and why's there a wage being spent on him? Kris Boyd has his say on Hoops' transfer dealings
On the face of it, all you need to do is have a good game against Celtic and you'll either be linked with a move or you'll end up signing for the Parkhead club 
Kris Boyd Says He's Been Told Olivier Ntcham Wants to Leave Celtic This Month
And this one, which many failed to notice..
"Why was Rodgers pictured at the Manchester City game last weekend?" Boyd wrote in The Scottish Sun. "Initially, I thought it was because he was holding signing talks with Jason Denayer. The Belgian defender, however, has sealed a move to Lyon ruling out that possible theory.
"I can't fathom the use of another kid from the City academy coming in on loan, not when guys like Scott Allan and Ryan Christie can't get a game for them."
"I wonder if his timely appearance at the Etihad was Brendan reminding everyone down south that he's still here," added Boyd. 
Boyd is a full time employee of a Scottish club, and yet has not been called to task for his public musings on another Scottish club.
So, it cannot be an anti-Kilmarnock thing.
If you factor in the reluctance to punish Alan MacGregor with violent conduct-twice- and the fact that his life time ban has been ignored in order for him to play for Scotland against Albania, one cannot help but conclude the SFA have a different set of rules for those associated with, or formerly associated with, one club than they operate for the rest.
In the past, this page has wondered if they are guilty of corruption or merely just incompetence.
I think we've pretty much concluded that they are corrupt based on the evidence above alone.
But it appears they are also incompetent as well…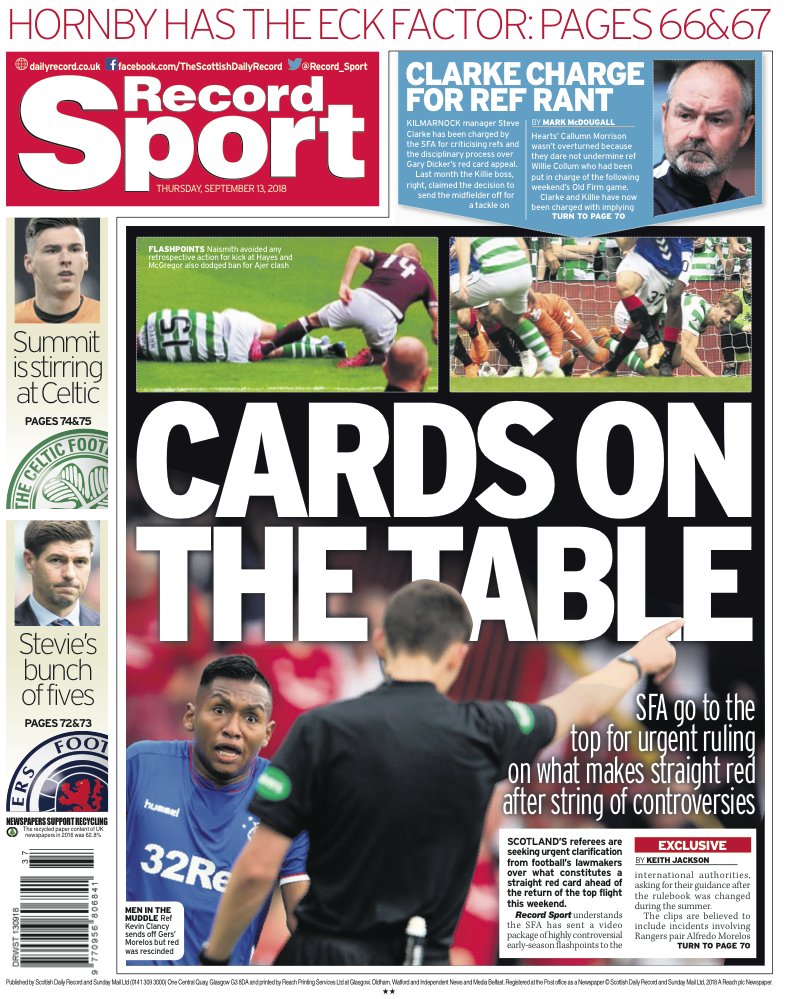 The SFA are going to ask someone to explain the rules to them.
Seriously.
The people who govern the game in Scotland are going to ask someone to explain the rules to them.
Because they don't understand them.
Meanwhile, back at the ranch, Brendan Rodgers has been in quiet, contemplative mode…presumably to avoid incurring a fine.
"I normally use a few days of the international break to reflect on the previous round of games," 
"It's been nearly three months so it's been such a busy period. I like to have thinking time to go away and take stock of everything that's gone on.
"When you're trying to be creative as a manager you need that time to reflect. I try to take that opportunity to do that when possible.
"We still have a group of players who have still been here working. We've all met up now and we're preparing for our next batch of seven games inside four weeks." 
He looked ahead to tomorrow nights  match with St Mirren in Paisley…
I grew up with Celtic playing games at Love Street when the two sides met and it was always a renowned Scottish ground,"
"They have a different stadium now and nice so it will be interesting to play in that for the first time.
"I'm obviously very disappointed for Allan and how quickly in the season he's lost his job. He's an excellent coach and manager but he's now gone and Oran Kearney has come in.
"He'll now doubt look to come in and work closely with the squad to get a bit of momentum going. We expect a tough game and we will prepare for that so I'm looking forward to going to the stadium and playing the game.
"I've never met Oran. I've been aware if his work back home in Ireland. I think when he first went for the job in the summer through a mutual friend of ours he wanted a chance to speak and we talked briefly for the first time. He's clearly ambitious to move on. He did a very good job at Coleraine and after Friday, I'll wish him all the best. 
Its not going to be easy. a new manager always lifts the players, no matter what level they are at.
The second phase of the season, which includes action in three competitions, runs up until Christmas, and could see the first leg of a third treble completed, as the League cup final is on December 2.
The heavy schedule means that the squad will be utlilised to the full, and perhaps even a few different formations will be used.
Its not going to be boring, even if sometimes its looks that way on paper.
Some might argue that the squad still needs a few new faces, and we may not have to wait until January to see them.
John Terry had agreed to join Celtic if the club made the group stages of the Champions League, and as we didn;t, in came Filip Benkovic.
With Terry's move to Moscow falling through yesterday, one wonders of anyone has already rang him about spending the next twelve months a little closer to home…
He wouldn;t be my first choice, or indeed in my top five choices, but he does have experience, and whilst it could be argued that Kolo toure was brought north to do that job until it was found he couldn't, theres no doubt the idea is sound, its just finding the right guy with the right level of fitness.
Toure had the heart, but as the game against that German team proved, he no longer had the legs.
Marvin Comperr and Kouassi Eboue-somewhat bizarrely-have been told they can go, and its important to make sure those mistakes are not repeated, although its difficult to say what went wrong with Kouassi.
With wages and fees combined, thats a lot of money thrown away, and maybe its not just Peter Lawwell who has been keeping an eye on where the money is being spent.
Maybe Brendan is having his doubts about his scouts as well.
Which could also explain the interest in Stephen O'Donnell.
He may well be one of those who Billy McNeill described as those who could quickly get used to being a Celtic player.
Having said that, would O'Donnell want to curtail his Scotland career by signing for Celtic ?
Befuddled manager Alex McLeish has chosen to largely ignore Celtic players during his brief tenure as boss, a move which has upset a few of them, as they do want to play for their country.
However, there's little doubt this will be a major factor in his demise, which will be sooner rather than later, although we hear the time of his exit will be decided as soon as he gets his final tax bill, so that the SFA will have a guideline for his pay off cheque.
Yesterday, we had this endearing image…