Celtic Diary Thursday August 9: The Morning After
Celtic drew 1-1 in glasgow last night with an AEK Athens side that looked nothing special.
Come to think of it, Celtic didn't look all that special either.
The hoops started well enough, pushing the Greek side onto the back foot, winning corners, creating space, and it was no surprise when Calum MacGregor, in for the unavailable John McGinn, swept a low cross beyond the Greek keeper.
A few more looked on the cards, and there was no hint that AEK would hit back, until the defence, who it looked like had been texting each other, took their collective eye off the ball to allow an equaliser just before half time.
Two yellow cards led to a sending off for one of the Greek midfielders-i'd type his name but I'd only spell it wrong, and the visitors promptly went into their shells, rebuffing everything Celtic did after that.
Celtic made a substitution at this point, bringing in Ronny Deila for Brendan Rodgers, which meant the creativity went, the tenaciousness went and any chance of taking a lead to Athens went with it.
Even at this early stage, its apparent that Scott Brown is struggling. His leadership was needed last night, and although he tried, he wasn't the Broony of old, and with John McGinn unavailable, we needed him to step up.
Perhaps a wee rest at the weekend will help. Give Kouassi Eboue a shot. We might have to use him next week as well.
The Greeks know how to kill a game, and produced a performance that showed this. Celtic simply had no idea what to do , other than feed James Forrest out wide, who was forced across the defence, or set Keiran Tierney loose, which ended too many times in a cross to no one.
Only when Scott Sinclair joined the fray did Celtic make inroads into the danger zone, but his team mates were too surprised to help him out.
It's going to be difficult in Athens, but there really isn't anything to worry about yet.
Celtic just need to be less predictable, less pedestrian and more powerful.
They learned about gamesmanship last night, and that will be a feature next week as well.
Above all, they need to keep their concentration.
Oh, and a little bit of guile would help as well.
They can do that.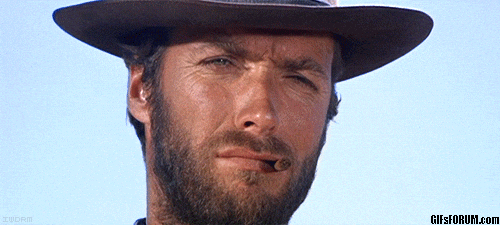 Manager Rodgers, who has had a tough day or two, was optimistic..
John McGinn was ruled out for the next four years, Jason Denayer isn't interested in coming back-no shit-and Dedryck Boyata phoned in to say he'd got a cough.
Brendan wasn't convinced, as he could hear a piano player and a singer doing a version of the Lambeth Walk in the background, interrupted only by a man yelling something about Jellied Eels…
But he's still backing his bhoys…
"Apart from that one error just before half-time, I would be talking about a fantastic performance. I'm still very proud of how we played and I thought we started the game very well in every element – our shape offensively when we had the ball, along with our defending and pressing, was a real high level.
"We were in really good control of the game and probably Athens were waiting to half-time to regroup, and then we obviously conceded in the 44th minute.
"The game didn't change so much in second half, whether it was 10 or 11 men. They set out in deep block and I suppose there's a bit of frustration we couldn't make the final pass count in the final third of the pitch.
"But, overall, we're still in a good position. It was always going to be a difficult game over there for us anyway, but certainly after tonight and how we played and the performance, it gives us great hope of going over there and getting a result."
 "I think we were playing against a good side who can defend well and are strong and we threw everything out there into the game in terms of attacking players.
"It was just final pass and sometimes that bit of luck you need for it to drop to you, with so many bodies behind. It's never easy, but the effort of the players and some of the quality they showed was very good. We would've liked to have got the second goal but it didn't come for us.
"That's how Athens play and how I think they'll play like that out there as well. They play deep and compact in a 4-4-2, so the sending off didn't change that side of it, but it made their mentality a bit more defensive I suppose.
"We continued to still dominate the ball and get into good areas. We had opportunities but weren't clinical enough to finish them. We knew they were a good side but we proved we're also a good side and can go over there and get a good result."
Can Celtic score away from home ?
"I don't think there's any question of that," 
"I think we'll have enough of the ball and we've got the players of quality who can score and we won't have to defend well.
"It was always going to be a difficult game, whether we were 1-0 up or at one each. But I always felt we were going to have to score there anyway. It's still very much in the balance. Of course, it swings to them a bit as they're at home but we certainly know we've the quality to go and perform well after seeing that this evening."
He could be accused of papering over a few cracks there, but essentially he is right, the Greeks will play exactly the same way in Athens, and Celtic have to just raise the tempo a bit.
But I'd suggest maybe changing the formation …. maybe surprise them a bit.
The words of Calum MacGregor after the game suggested that Celtic maybe did slip back into the old Deila style of waiting for something to happen instead of going out there and making it happen.
"We've shown in the last couple of years we can go away and score goals and get results.
"It's about the discipline having the tactical awareness over there and then letting our attacking players cause them problems.
"It's far from done.
"We were disappointed. When they went down to 10 men, you anticipate going on to score a few goals and win the game.
"Credit to AEK though. They set out their stall and made it difficult. We had a few shots and crosses but it never quite fell for us.
"We are still positive and upbeat. We created enough chances to think we can go over there and get a result.
"We expect more of the same. They are in a strong position but you could see last night we can create chances.
"We need to be defensively strong because we can't afford to concede over there.
"The standard goes up when you get through the rounds. You see it with the organisation and the standard of players.
"They didn't have much in the game but they got one chance and scored a goal. Teams are more ruthlessness when you go through the rounds.
"We need to defend better when we go there but we are still positive." 
Effectively, we need to take the game to them. At pace, and with power.
A section of the support, that one thats always looking for someone to blame, reckon that lasts nights result was down to the board not securing the players Rodgers needs.
As usual, Mikael Lustig was deemed to be "past it ", Hendry was "not CL class " and Scott Sinclair shouldn't have even been on the bench.
The players read this nonsense, and yet still put in a shift when asked to.
Sometimes it doesn't go to plan, and sometimes they have an off day. Screaming at them isn't going to help.
As for new, champions League quality players, that isn;t going to happen unless you're in the champions League every year.
Top players can afford to hang on and see if Celtic make it, something else that will be in the back of players minds when they attempt to get through these qualifiers.
Celtic cannot match the wages down south, nor offer the glamour of the English league, they can offer a great support-sometimes-and Champions League football.
When the latter is secured, the top players will look at Celtic, but not until then.
So until then,
Yesterday, we had this..
Today…
We all may be a little down this morning, and although this made me smile, its kind of accurate.
Brendan Rodgers went to the Celtic board and asked for someone who could light up Celtic Park.The Celtic board came back with new lights and an Electrician 
We hear that Lee Congerton, despite criticism, is actually doing his bit and compiling a list of targets, approved by the manager, its just that Peter keeps forgetting where he left it…
Then again, whoever decided Comperr was what we needed shouldn't even be allowed to choose what colour socks to put on.