Celtic Diary Monday July 30: And So It Continues…
There's just over a week left of the English transfer window, so its time to brace yourself for a plethora of piss poor reporting about enquiries, interests, and even a bid or two.
Keiran Tierney is about to see an attempt to lure him to Fulham, who have still got a football team, for £25m. Everton may not be interested any more, which will hurt his feelings, as they are, according to Merseyside sources, close to landing a left back from Barcelona. Someone called Digne.
However, the same source claims that Everton fans will not be happy to see Tierney lured to fulham if they couldn;t lure him. Not that that is relevant, but if he went there it would show he just wanted away.
I've heard nothing new from the ranch, though i am still optimistic he will have a change of heart.
Moussa Dembele is "interesting " Marseille, probably because they are one of only two French clubs the SMSM have heard of.
And Olivier Ntcham interested West Ham, but they have not been encouraged in any way, especially by the player.
John McGinn looks increasingly like he's not coming until January, which has annoyed Neil Lennon, who has the money earmarked for incoming players, but he is under no illusions that rod Petrie is to blame for the mess he's finding himself in.
And James Forrest wants to stay at Celtic for life, but may only be allowed to stay until he's in his early thirties.
Forrest said:
"I've been here since I was nine. I think as you get older you really do appreciate it more and I just want to keep working hard and be here for as long as I can.
"I think I've changed my game, and scoring a few more goals like last year has definitely helped.
"Can I beat last season's total? I've not really thought about it.
"The position I play, the manager always says you need to be contributing with goals and assists.
"I've done that for the last couple of years and I just want to keep going.
"It begins with working hard and I've started this season with a couple of goals and a few assists, so I just want to keep going and keep scoring as many as I can.
"We've created a lot of chances in the last couple of seasons." 
We are , and always have been aware that there are different angles to different stories in the Scottish media, largely down to the Fat Controller himself, and that was more noticable than ever in the media narrative of two stories this weekend.
The McGinn story, where Celtic are being portrayed as mean and horrible for not paying the £4m asking price.
Be prepared for a Daily Record "hotline " special, as to why Celtic fans don't want him anyway, to try to dissuade the player from joining in January…
And the Kyle Lafferty story, where "rangers " have bid around £200,000 to take the lump of wood back to Ibrox. Which is a ridiculously low offer whatever your feelings on Lafferty, yet somehow its Hearts now who are not playing ball.
Get used to it. It's going to happen all week.
Although, here's something you might want to keep an eye on.
Craig Dawson, mentioned in Diaries Passim , has handed in a transfer request at West Brom. The defender is in Brendans Big Book of Defenders I Like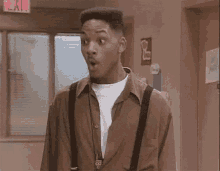 Elsewhere, and Celtic may appeal the two match ban for Jozo Simunovic, which would allow him to feature in tomorrows qualifier second leg against Rosenberg.
Appealing means he can lay, though if it fails he misses the next two. But by then Dedryck Boyata will be back.
Surely it would be better to play Lustig alongside Ajer and keep Gamboa at right back, where his pace would provide an outball should Rosenberg cause the defence any problems ?
They aren't going to lie down, as their interim boss explains..
I've had more time to think about the game on this occasion because it was very busy ahead of the first leg.
"We have to decide whether to play the same or make changes.
"The main focus is on playing Celtic and finding a way to win the game. We will assess the players to see how they are.
"This time we have Erik Botheim back, who was away for the first leg with Norway at the European Under-19s Finals.
"Matthias Vilhjalmsson is also getting fitter after being out for 10 months. He is a very important member of the squad and he is an option, too." 
Thats a fair point..
"We have to decide whether to play the same or make changes. 
He's getting the hang of this management lark, isn't he ?
Celtic will need to be fully switched on tomorrow. The loss of an early goal could turn the tie into a behind the couch affair, so Rodgers needs to decide whether or not to go for the early goal himself-not literally, that would be silly-or to try to ride out any early pressure.
Lets hope he's got the hang of this management lark.
Those of us who suspect that the game in Scotland is rigged were not surprised to see that Hearts made it through to the last sixteen of the League cup. They were docked two points for fielding an ineligible player against cove Rangers in a previous match, which is a novel and refreshing change from the customary three.
Had they been docked three, they would not have made the next round. ( I think-it's a silly competition at this stage with all sorts of additional rules, so I'm not sure )
It's not even August , and the season is a bogey already…
One way of looking at it, though, is that if a club has been found to field ineligible players, there is now a precedent of two points docked, which could be useful in any arguments later on…
Despite the fix being in, Celtic will be looking to keep their one hundred per cent trophy haul under Rodgers, and the campaign begins on August 18 with a Glasgow derby.. the full draw..
Livingston v Motherwell
Dundee v Ayr United
Dunfermline v Hearts
Kilmarnock v Rangers
Aberdeen v St Mirren
Partick Thistle v Celtic
Hibernian v Ross County
Queen of the South v St Johnstone
Stevie Staunch over at Ibrox has got a fairly tough start to his management career, with four out of his first five games away from home…including Pittodrie and Celtic Park.
The omens aren't good..
Mind you, lets not presume they are as bad as we think…

Steven Gerrard's #RangersFC are yet to concede.
6-0 v Bury.
2-0 v Shkupi.
0-0 v Shkupi.
1-0 v Osijek.
3-0 v Wigan.

The transition from captain to gaffer is going well. #LetsGo
And the fans have responded by doing what they have always done..from the Sun..
RAMMY
Rangers v Wigan 'friendly' sparks Glasgow city centre street brawl as football fans fight in street before throwing bottles and chairs at police
British Transport Police have reported more than 70 fans were involved in a disturbance outside Glasgow Central Station last night 
They may be a new club, but they have attracted perhaps rather more of the support from the old club than they would have wanted.
Some of whom are violent, some of whom are bigoted, and some of whom are merely confused… although very, very brave..
Caption competition from Saturday..
Today…