Celtic Diary Tuesday July 24: Focus, Fiddlers and Football Authorities
The draw was made for the third round of the European qualifiers yesterday, and if Celtic overcome Rosenberg, they will face AEK athens of Greece, which despite several attempts by piss poor commentators to legitamise it, is not, and never will be, pronounced I-yek.
We'll get to them if we get past Rosenberg, who still seem to be having a bit of trouble at the mill.
According to the BBC…
Rosenborg travel to Glasgow this week reeling from the shock of their long-serving manager's sacking, a reported player revolt and an uncertain future.
The Norwegian side tackle Celtic in the second round of Champions League qualifiers just six days after dispensing with the services of boss Kare Ingebrigsten and his assistant Erik Hoftun. 
Shocking ? How shocking ?
Norwegian football writer Jonas Giæver told BBC Scotland;
"The firing was a complete shock," 
The BBC presumably pressed him to give their audience some hope…
Giæver says this Rosenborg squad are more talented than the group that succumbed to a James Forrest goal last year.
He believes former Arsenal striker Nicklas Bendtner, who scored the decisive penalty against Valur, could be a pivotal figure.
"They are a better team, more experienced with a lot of quality," Giæver said.
"Bendtner is a slow starter but still has immense quality. He may be looking for a move elsewhere so will be 100% motivated to perform well against Celtic." 
Well, thats a relief.
For a moment there it looked like BBC Scotland wanted a Scottish team in the group stages.
Celtic may not risk Moussa Dembele as he has his annual hamstring tightening to worry about, and he may not be risked, as if you remember he sat out the qualifying campaign last year after picking up a similar injury, but there is the counter argument that each tie should be taken on its own merits, and the strongest possible team should face the Norwegians tomorrow night.
No point in saving Moussa for the next round if we don't make it there.
The reports that he may miss the game are from the Sun, whilst the Evening Times claims he will play.
We may be on the point of witnessing one of those rags finally being right about something, but we won't know which one just yet.
Given their track record, he'll probably be abducted by aliens on the way to the ground.
The defence is the major headache, but Mikael Lustig should be ready to do his bit, which is usually enough as long as he doesn't have to do everyone elses bit as well.
Dedryck Boyata may also make an appearance , but that could be costly as his mind is on other things, such as property prices in the Fulham area.
That leaves Kristoffer Ajer, in whom we have confidence, and Jack Hendry, in whom we have yet to see at his best.
Ach, well, he's obviously got something, or he wouldn't be in the squad, so a wee arm around him from the manager, and some help from his more experienced team mates, and he will probably be okay.
Scott Brown may well be asked to play deeper to offer a helping hand and a reassuring word.
Piece of piss this management lark.
If Demebele doesn't make it, then Tom Rogic will step into the breach, allowing Calum MacGregor a more defensive role, and in fairness, Rogic is the man for a big occasion.
And if it does go pear shaped, he can always double up on the strikers next week, when it would become a necessary risk.
As far as transfers in and out, there is a threatening rumble amongst the support to , well, Tam Sellick will illustrate it better than i could describe it…
And yet, why should we ?
John McGinn, for instance, wants to come to Celtic.
His club, or rather , Rod Petrie of his club, is proving he should be handed a lifetime Knob of the Week award by playing hardball over the price.
Why would anyone in the Celtic support favour spending £4m on a player we can get for nothing in time for next season, especially one who wants to come to the club ?
I've no idea what Petrie does for a living , but you'd have to hope its not in sales and retail.
There is an argument that suggests Celtic should have been ready for this stage of the qualifiers with players already in, but that is considerably more difficult to do than say.
One of the attractions of Celtic for top players is the chance to play in the champions League. If any of them are keen on coming to Celtic they will be wise enough to wait and see if the club actually makes it there, especially given the lengthier qualifying competition this year.
So, it is, as they say, what it is, and hopefully, with a bit of encouragement from the stands, one or two players could make a name for themselves tomorrow night.
I have every faith in them, Rosenberg are not the side they were last year, and even though Nicholas Bendtner, admittedly a damn decent player, reckons Rosenberg know how we play, and will adapt accordingly, its worth remembering that Celtic know how Rosenberg will play, but aren't daft enough to plan solely on that basis.
I still think the hoops will win comfortably, and it will be Athens in a few weeks time.
What the players perhaps need to be aware of , and perhaps the support as well, is that we are playing the Rosenberg players, and whatever they have achieved, as a club,  in the past is irrelevant.
Neither Rosenberg or AEK Athens are the great sides they used to be, and whilst it probably could be argued that Celtic aren't either, at least we have seen signs that we are heading in the right direction again.
Time now to introduce a new section to the Diary, featuring our new investigative reporter,
Timmy The Watchdog..
He's been keeping an eye on twitter, and on one tweeter in particular..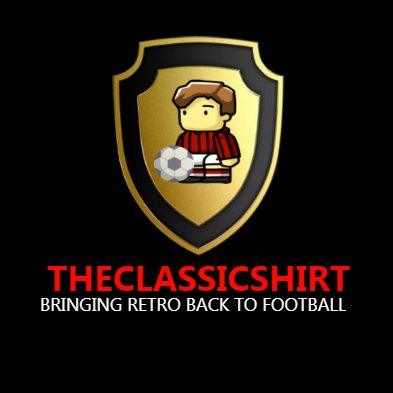 But not, it seems, bringing the shirts you ordered to your door.
A quick glance at the account shows that it is, in fact, protected, meaning only people who don't moan about his service are permitted to see his tweets, which is unusual for a legitimate business.
Timmy found a couple of reviews…
This one is from January this year..
Oh come on now! My birthday present was ordered in July! Where's my shirt???? 
Maybe its in the post ?
Still waiting since last July .. AVOID!!!!!!!!!!
An isolated incident ?
Er, not really…
A pal Tony Ford founding member of @GovanEmerald phoned today,he paid for £150 for 3 eighties Celtic jerseys to @Theclassicshirt this was early June & has heard nothing. He went to the bank after paying with debit card who told him a debit refund is possible 
Debit card ?
The vendor used the old " My Paypal isn't working " line , and there is no reason not to trust a fellow Tim, right ?
In this case there is.
There's more…
@Theclassicshirt ordered a celtic top from you lot months ago??? Whats goin on??? I want an answer!!!! 
Ordered ours 2 months ago! No sign and no information of where our delivery is and no phone number to call anyone. I reckon I'm going to have to complain to PayPal 
So he has used Paypal ?
We may be on the point of spotting why he can't use it any more…
I've been waiting 10 weeks for delivery..! Where has 2 days come from!!!! Can you reply to my DM pls 
I could go on for quite some time with similar, er, reviews.
Until this guy surfaces, and offers some explanation, which is followed by several refunds and apologies, it might be a good idea to refrain from ordering from him, and those who already have, might want to get in touch with the police.
We reckon this guy may well have done this to supporters of other clubs as well, so any firther evidence would be appreciated.
But for now, give it a miss.
And don't give him any money or card details.
Timmy says he'll keep digging, which isn't completely out of character for a dog.
We often criticise people in the Diary, for their actions, or perhaps the consequences of their actions. Thats largely because its quite difficult to find anyone in public life who has done anything worth praising.
As we on the diary staff like to be known for our cheery and optimistic demeanour, we're only to pleased to praise someone who at least tries to do something about a particular problem, in this case the problem of Orange Walks and the effect they have on Scotland.
A very useful and informative meeting tonight with leadership of @OrangeLodgeScot. It's just the beginning but if we seriously want to move forward we must speak to each other and I hope my proposed Cross Party Group may assist by being part of that process. #NoDialogueNoProgress 
It's a start, and Dornan deserves praise for at least addressing the issue, whereas nearly everyone else has hidden their heads up their bottoms.
We wish him luck, and at the very least from the rest of us he deserves a wee bit of support.
Peter Lawwell is now on the board of the SPFL, which isn't an acronym for how some at the SFA describe him.
The angle taken in this report, from Planet Radio, which ties in with Radio Clyde somewhere, is, er , interesting..
Celtic chief executive Peter Lawwell has been elected to serve on the board of the Scottish Professional Football League, replacing Rangers managing director Stewart Robertson.
Lawwell was one of six representatives chosen to represent the 42 member clubs at the SPFL annual general meeting at Hampden on Monday morning.
Hearts chairwoman Ann Budge leaves the board after two years, with Motherwell's Alan Burrows and John Nelms of Dundee elected to represent the top flight along with Lawwell.
Former Hamilton chairman Les Gray joins Budge and Robertson in making way after a year each.
Warren Hawke and Martin Ritchie retain their places as Ladbrokes Championship delegates, coming from Morton and Falkirk respectively, while Stranraer chairman Iain Dougan will represent the bottom two divisions once again.
The six representatives will serve on the board for the 2018/19 season alongside an unchanged trio of SPFL chief executive Neil Doncaster, chairman Murdoch MacLennan and independent non-executive director Karyn McCluskey 
There were three who were replaced, yet Lawwell is replacing Robertson ?
Kind of fits Dave Kings narrative regarding the Scottish football authorities…
Again, we see the media turn something into a Celtic Rangers issue, when it isn't.
By the way, Ann Budge kind of had to resign, as she was the one who was supposed to order the chairs for the meeting….
Perhaps this is all part of a grand plan to shift power from the SFA to the SPFL…
They could be getting ready to deal with the impending implosion at ibrox, and snatch any power remaining at the SFA when King is jailed, exiled or even just sacked.
We live in hope…
Yesterday we had this to ponder..