First of all, congratulations to France, worthy winners of the world cup despite being without three of their best players, who opted out of the squad to continue their development at Celtic Park. ( are you sure ? -Ed )
Thats what I heard. But to be fair the voice was speaking from inside my head when it said it.
Mind you, that voice was also saying…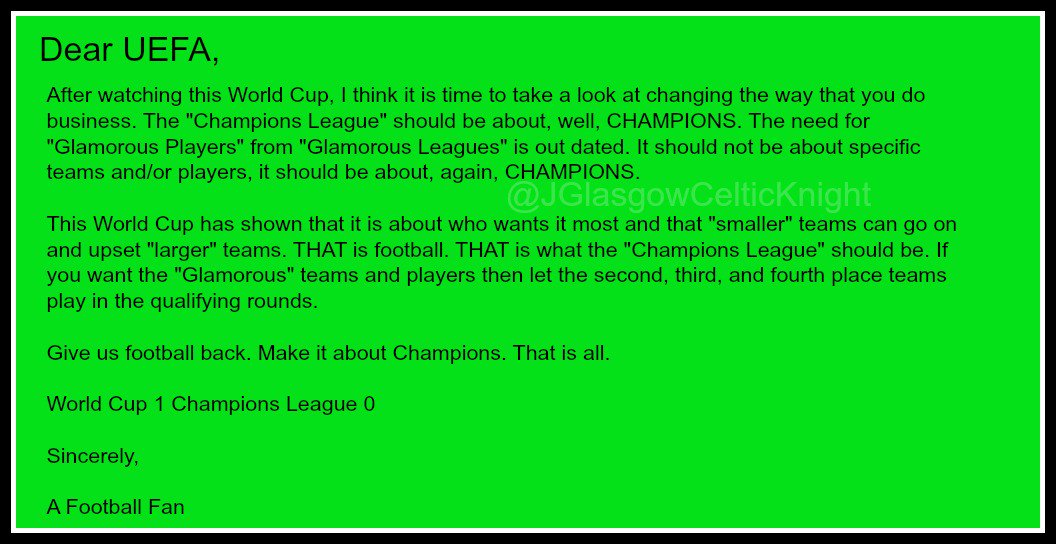 and it gave me a chuckle when it told me about this..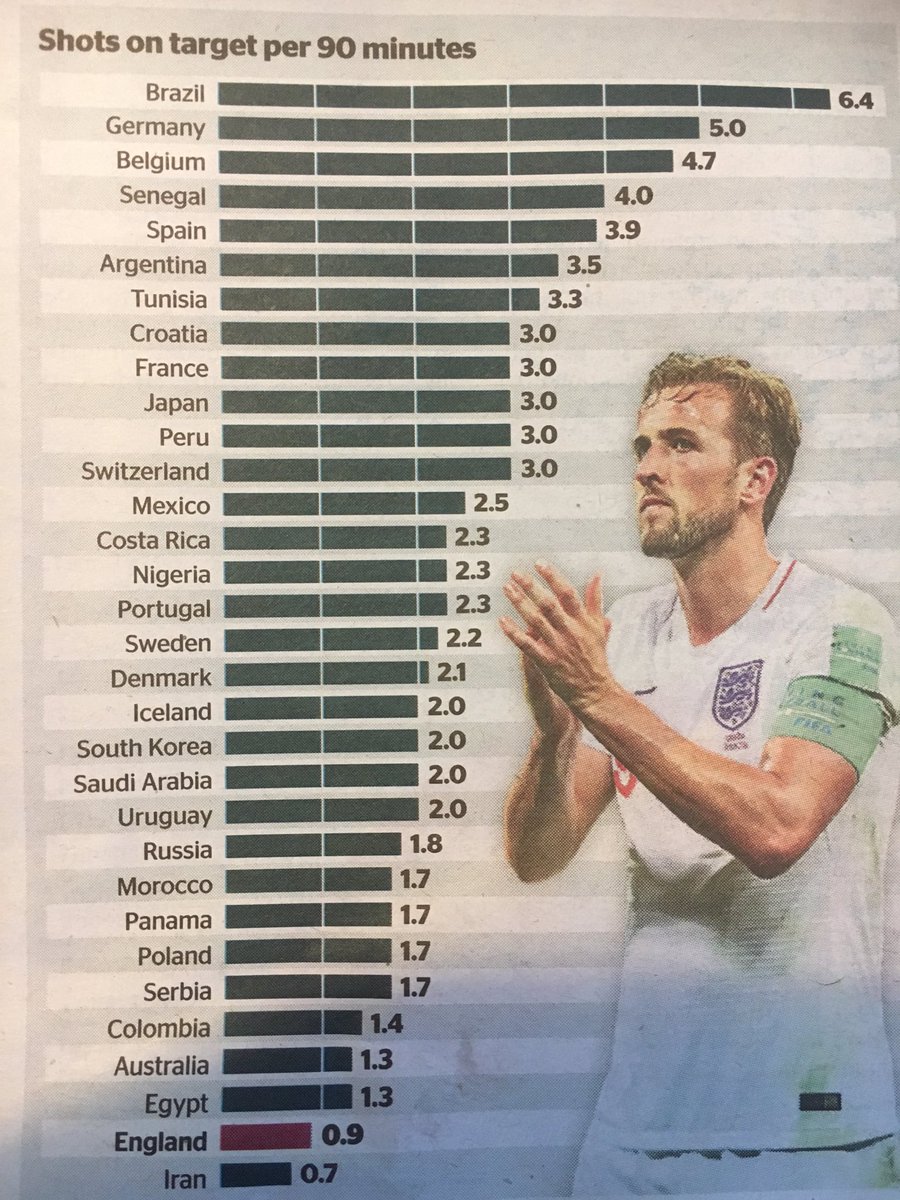 Despite that revealing statistic, somehow England manager Gareth Southgate has been praised..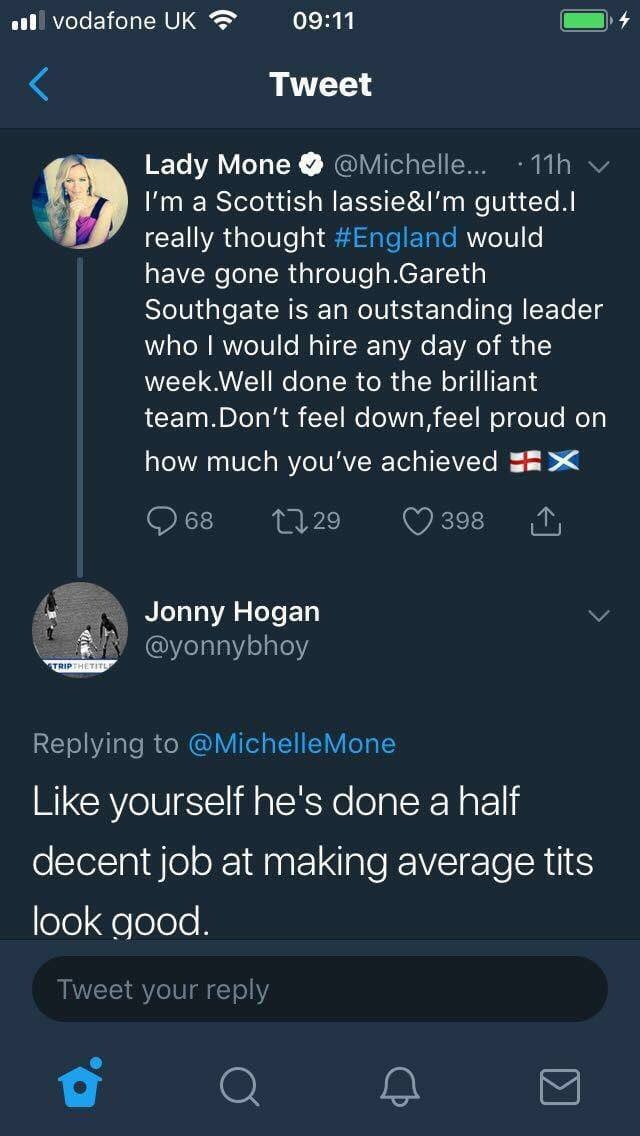 Anyhoo, around twenty thousand fans got forty five minutes of watching the new strike duo of Oddsone Edouard and Moussa Dembele lay the foundations of what could be one of the truly great Celtic partnerships as Standard Liege were swept aside in the first half.
With another line up taking the field for the second half, the game finished 4-1, and those in attendance were more than pleased with what they saw.
Right now, we can hope that Moussa wants to hang around for a while yet, and if he is to be the next man to sign a contract extension, it will be money well spent.
There have been rumblings on social media claiming that yet again , Celtic have refused to prise open the biscuit tin, with a demand for new faces almost hysterical in some quarters.
Apparently, Edoaurd at £9m, a new deal for Tom Rogic-which would have cost well into seven figures, just for his signing on fee, and talks going on with the likes of Leigh Griffiths and Dedryck Boyata aren't enough.
Keeping the team together as it develops is more important than buying players for the sake of buying them.
There should finally be movement along the M8 this week, with Rod Petrie beginning to realise that the hand he was playing isn't as good as the one he's been playing against over John McGinn.
Scott Allan is certain to go the other way permanently, and either Ryan Christie or Mikey Johnston -or both-could end up on loan at Easter road in return.
Johnston , certainly, has indicated he wouldn't mind going out on loan..
"I'm a Celtic fan, so I want to be here as long as possible and break into the first team. If this isn't my year, then I'll need to go somewhere else to play. I'll see what the gaffer thinks. But I train every day with guys who came through the ranks – players such as Kieran Tierney, Callum McGregor and James Forrest – and they're always giving me advice. 
Over the weekend, manager Brendan Rodgers spoke about the desired levels of fitness within the squad, and appeared to lay down the law about what was required..
"There's no hiding place for players and they know that if they come in two-and-a-half kilos over their best weight, they won't train with the squad.
"It's very simple. That means they have to keep an eye on how they come back for pre-season. And we have players who have come back having lost kilos and are in a really good condition.
"In order to play with intensity and aggression, you have to be super-fit nowadays. Science in the British game has definitely improved over the years.
For those who go out on loan, that could be very bad news, as other clubs do not train at the same intensity, and it may be this is the reason for the talks this week between the manager and the likes of Christie and Allan, who he may feel are not at the level he is demanding for this season.
The training methods don't please everyone at the club, but with the performances against Alashkert and Standard Liege showing that they are working, bearing in mind the fact that its still only mid July, there is a convincing argument that they are working.
During the world Cup, did anyone notice this guy ?
Celtic are interested in signing Iranian World Cup star Milad Mohammadi this summer, a left-back currently contracted to Russian Premier League side Akhmat Grozny.
 Let me remind you..
He's on the radar as back up for Keiran Tierney.
Read into that what you will.
Armstrong Okoflex, another one of those superkids, has joined Celtic from Arsenal, where he had turned down a contract , preferring to entrust his future to the Celtic coaching staff, and though the club may have played this down a bit, its another sign that youngsters who want to learn rather than earn are flocking north…
The Dublin born winger is very highly rated down south, and has quite possibly the coolest name of any player to join Celtic in my lifetime.
There could be another one soon as well…
The new lights are in place, the new pitch is ready to go, and we hear Celtic TV will be running a trail of the VAR system used at the World Cup…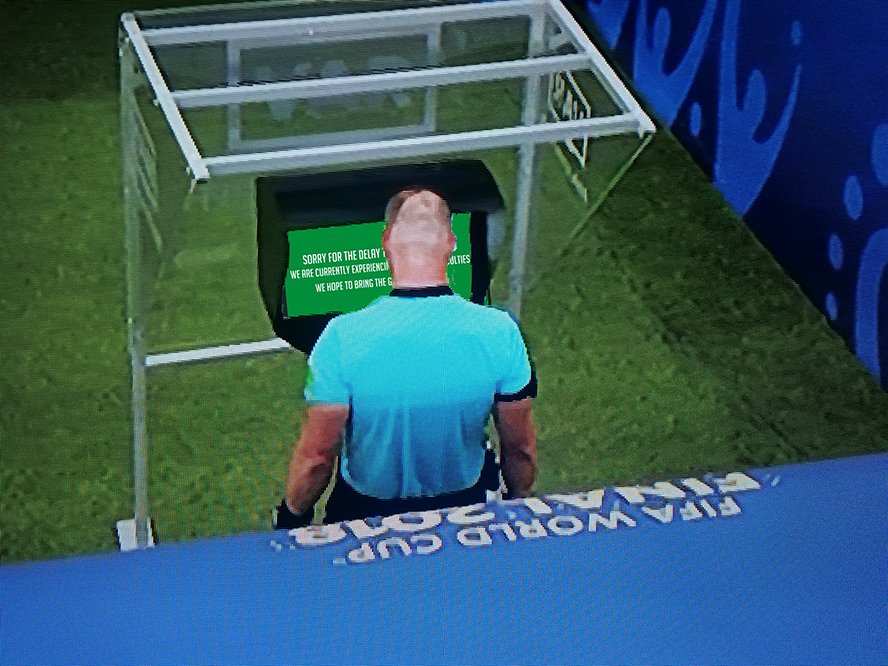 Maybe we should get some professionals in to do the job… Celtic TV needs to be back on the Sky platform, the web version isn't working. Literally, in most cases.
Thanks to Northern Soul on twitter for that exclusive.
Over at the SFA, there's been a bit of panic after the Compliance Officer was challenged over the jiggery pokery around the dates of his inquiry into the issuing of a licence to old Rangers back in 2011..
So much so, we believe, that its more or less impossible for him to return any other verdict than the one he should…
Anyone who thinks the intimidation aimed at Tony MacGlennan is purely because he has business dealings with Celtic's major shareholders may want to have a rethink.
Its because those being investigated are fully aware that there is no way out, and all that remains now is to find a scapegoat in their own ranks and hope that he's happy enough to have his lodge membership suspended until the fuss dies down.
Phil MacGhiollabhan hinted that the evidence is a "slam dunk ", but whether or not thats because he has inside information, which isn't unlikely, or just because he's seen the evidence in full, as a number of us have, is debatable, and he seems to think that the decision we have all waited for isn't too far away.
And this is just the start of it.
The correct decision in this case will open up a path that may ultimately lead to the dissolution of the SFA, and a refreshingly open and honest game in Scotland, which at one time seemed virtually impossible.
We'll just keep chipping away persistently, and break down the walls of resistance…
As I've said before, we haven't gone away.
I may have more details later on the ins and outs of this…
This weekend, a more peaceful march took place in Glasgow than you'd usually see on the city streets, one that sent out a message of unity, friendship and tolerance.
And no one spat at any priests.

One Club open to all since 1888. Happy #Pride
weekend Glasgow!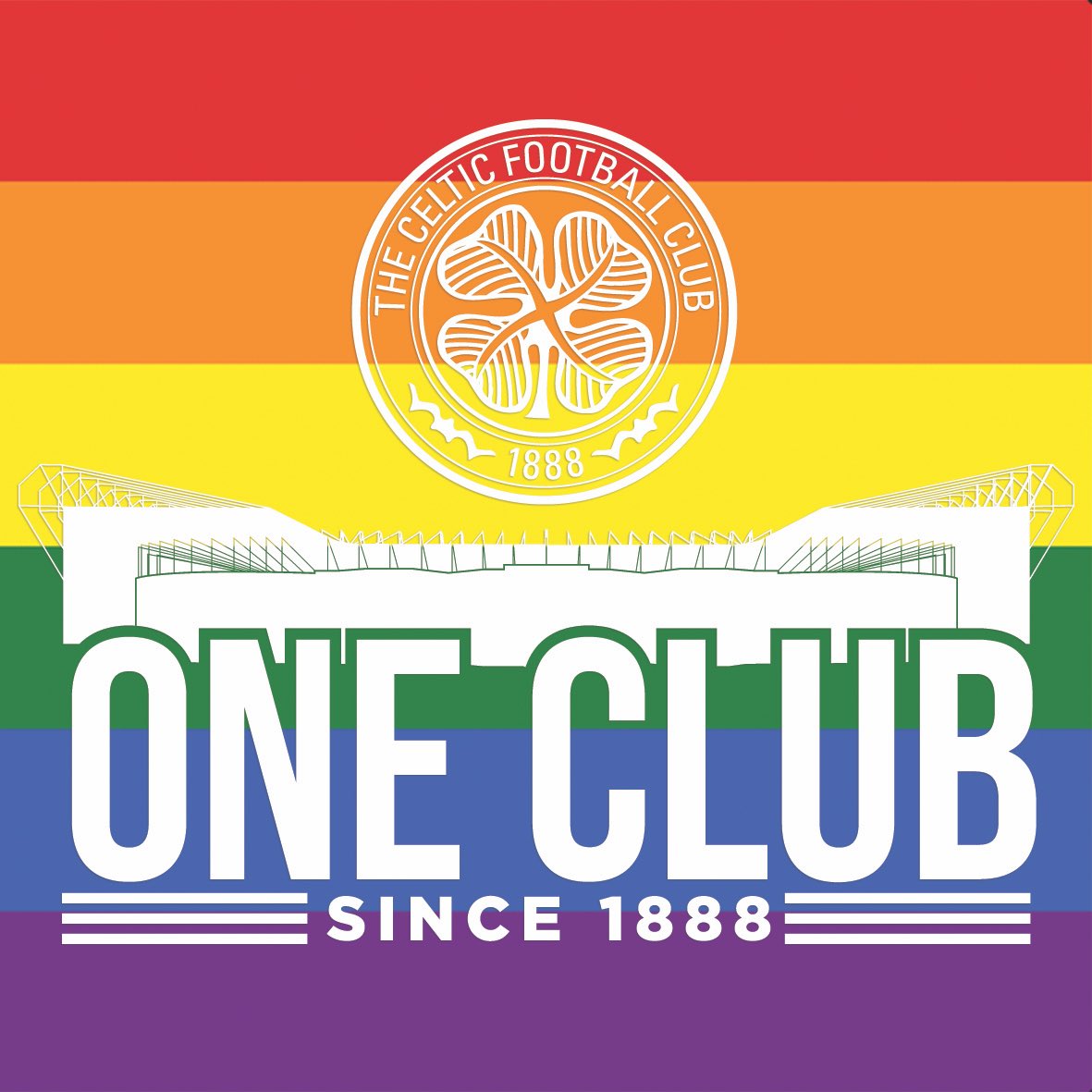 Somehow, some Celtic fans were offended by this message from our club, and frankly, thats unfathomable.
Those who did need to take a look at themselves.
Open to all means open to all.
Well, nearly all.
On the subject of marching, there is a well balanced and sensible article in the Herald by Jeanete Findlay, who has brought reason and common sense into the debate..
Meanwhile, on the subject of bigoted orange bastards, Donald Trump , the man who somehow became the president of the United States, was visiting Britain over the weekend.
Protesters launched a big orange balloon full of hot air as a protest.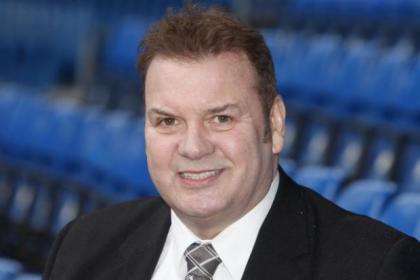 But there was one who is beginning to see things from a different perspective, as many do when they've had a day out at Celtic Park.
She's been invited to unfurl  the league flag for ten in a row, you know.
Thats why we've all those new lights fitted.
We have to go back to Friday for the last caption competition…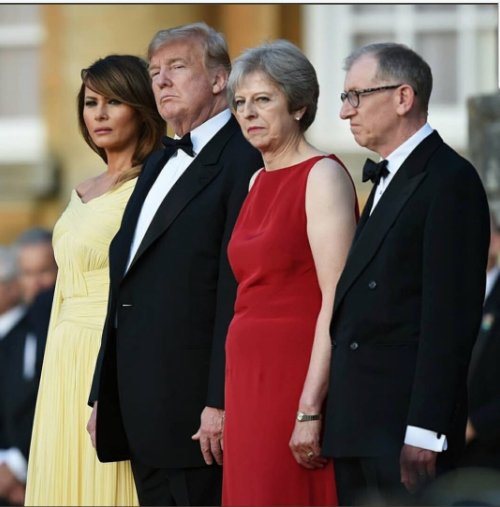 Today…