Some of it has come from reliable sources, some from unreliable, and some from the media.
You can choose what to believe.
Valur take a 1-0 lead to Oslo where they will face Rosenborg. Winner play Celtic.
Don't book that Oslo trip just yet.
Right, thats the accurate stuff dealt with.
Well, mostly.
There won't be any loans coming in from Liverpool. As to why, there was a clue on website Bristol Live..
Liverpool are set to continue the controversial policy of fining clubs who do not utilise their loan players, and it could haunt Leeds United, Aston Villa and West Bromwich Albion.
Bristol City fell foul of the system last season when they failed to play misfiring Ryan Kent enough times for the Reds' liking.
The Robins were reportedly slapped with a £500,000 fine by Liverpool after he played just 10 games for City, starting six of them.
It is a policy that is putting some clubs off moving for young talent at Liverpool. 
Not all clubs, to be fair, just those who aren't desperate.
John McGinn was left out of the Hibernian side that started its European campaign last night.
Neil Lennon, Hibernians manager, himself expected to link up at Celtic with the midfielder after ten in a row, said
"His thigh was heavily strapped yesterday. I know there will be a lot of conspiracy theories flying about, which is fine, but I am in control of this.
"I had a chat with John and it puffed up a bit last night and he slept on it. He wasn't 100 per cent, and he is not 100 per cent mentally either, and if John is to go I need to look at what else I have got.
Actually, its because he has a bit of packing to do, and as soon as Rod Petrie winds his neck in he'll be on the way to Celtic Park.
Its up to Petrie. He can either take whats on the table, or leave it where it is.
McGinn can sign a pre contract in January, should Celtic still require his services, and take a fair hike in his signing on fee.
Capital City Press, which describes itself as Scotland's leading freelance sports journalism agency.  said..
CELTIC could miss out on the signing of John McGinn unless they shell out close to £4m – as suitors from south of the border circle for the Scotland internationalist.
The Easter Road outfit knocked back a second bid from the Hoops of £1.75m on Wednesday evening, a relatively small increase from their opening gambit of £1.5m which was submitted last Monday.
That is understood to be substantially below where Hibs value their prize asset, who see the sale of Scott Brown as a relevant benchmark in negotiations. 
Leading freelance journalists…or just ones that can't even get a job in the SMSM ? Still, with that sort of article, they must be moving up the list to take over when the current lot are scooped up by the worlds major news outlets..
Hibernian want £4m. Of that they are adamant. They may be forced to settle for less, however, around £4m less, to be precise.
St Mirren are due a fee of about a third of what Hibernian rake in for McGinn. For some reason, Petrie is hanging up his phone every time someone starts a conversation with
" Will you wind your neck in , fuckface, or we'll both get fuck all "
Celtic manager Brendan Rodgers commented on the second Celtic bid to be rejected..
"I am distant from that, so time will tell.
"That's something for the clubs to organise. I coach the team, I manage the team. We target players but ultimately any agreements have to be between the two clubs.
"We respect John's still very much a Hibs player and unless there's an agreement…like I say, it's going to be a difficult one. That's really between the clubs." 
"From a business point of view, Celtic have always had a way of working, and that's something I am sure they will continue to do.
"John's a very talented player, but he is a Hibs player and Hibs have every right to decide what their valuation on him is, like we had with Stuart Armstrong.
"But I tend not to be involved in negotiations. Like I say, my job is to coach and manage the team, and hopefully improve players." 
And improve them he does.
Who'd have thought that with two games left in the tournament, Dedryck Boyata would still be on World Cup duty ?
He'll be involved in the third place play off against England, who crashed and burned against Croatia, who wouldn't let them have the ball for large parts of the quarter final the other night.
The highlight of the tournament for me was when England kicked off while Croatia were still celebrating,. another example of the sportsmanship they have shown throughout the competition, and even had it been allowed, the daft bastards would have seen the goal chalked off for offside as they played a forward pass.
Footballs coming home ? Well, don't wait up for it.
Mikael Lustig won't be back for a week or so yet, but Tom Rogic is.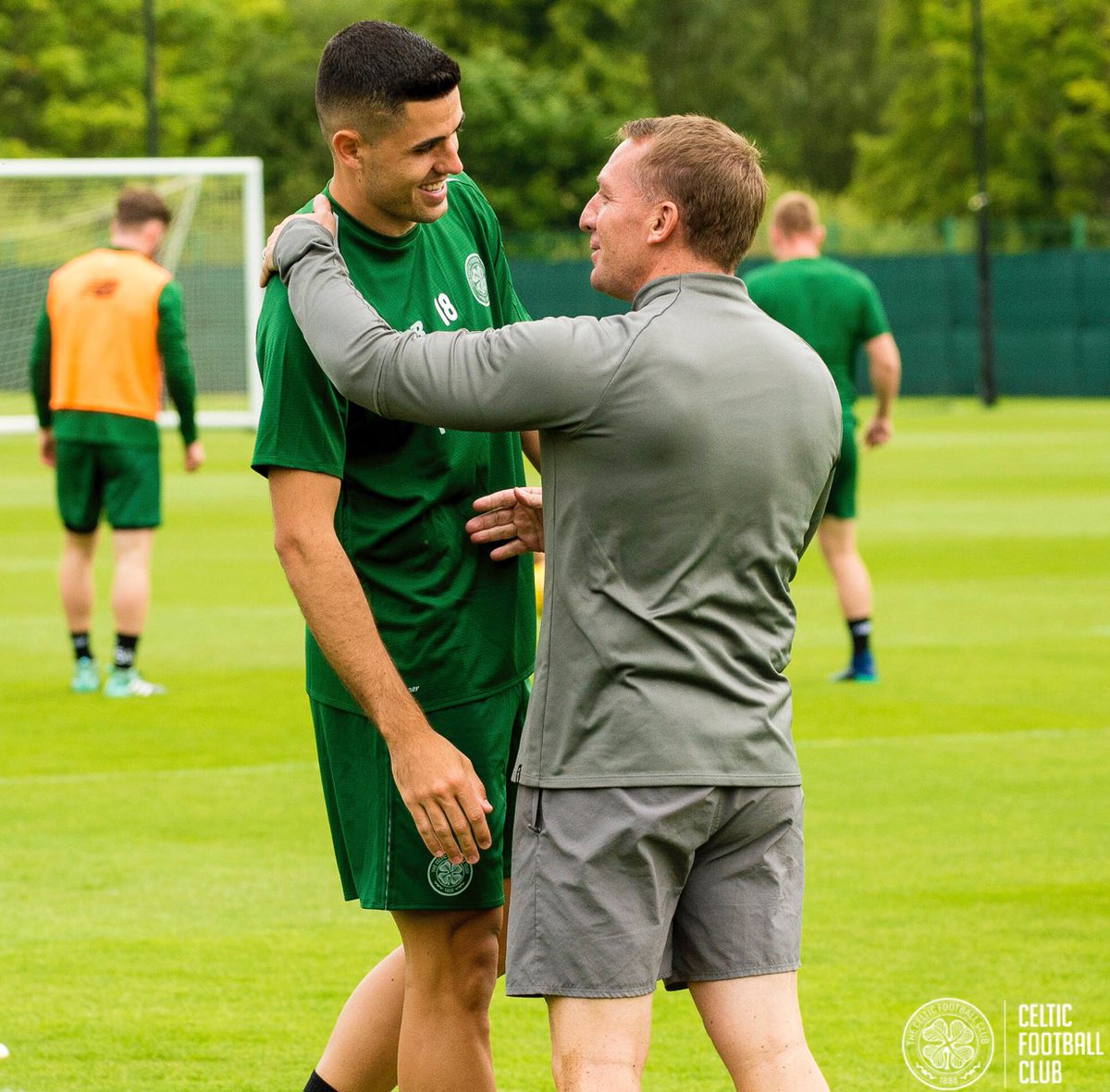 And so is Cristian Gamboa, but the latter isn't expected to stay for too long.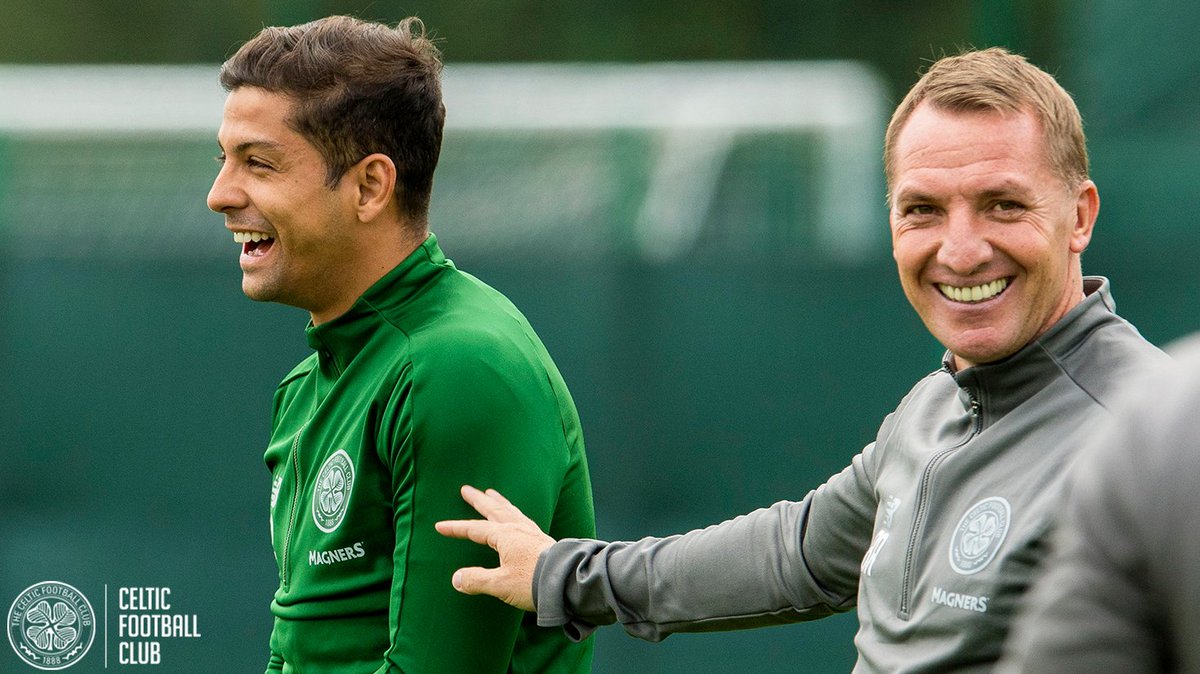 Compare the body language of the manager in the two pictures..
Leigh Griffiths won't feature for a few weeks. He's hurt himself again, and must be a little fed up with something.
However, he needs to accept it and get himself ready, and not take matters into his own hands…
This is possibly the most unlikely piece of tittle tattle to ever appear on this page.
Griffiths did not leap onto the windscreen of a car carrying Olivier Ntcham and Oddsone Edouard, causing it to veer off the road.
And everybody is fine after the incident.
Fair play to the enterprising chap with the van, but he's not going to sell many ice creams parked there…
Jamie Caulker has fallen out with his boss at Dundee, the little shit Neil McCann.
Maybe  he called him a little shit.
Which,  incidentally,  was the name-and ability -of singing and dancing group McCann formed with a couple of mates..
Caulkers  been sent home from Dundee's training camp on the Algarve, and specualtion is rife his time at Dens is up.
Is he ready to come to Celtic yet ?
Or can it wait until next week ?
As we said, some of these rumours are exactly that. Rumours.
Though he can't be any worse than Marvin Comperr, who could feature against Standard Liege tomorrow, as the club have confirmed there will be a halftime Paradise Windfall draw.
Rodgers is set to use two different line ups again, one in each half, as he looks to bring his players up to speed ahead of the second leg against Alashkert, which looks to be a mere formality, but approaching the game with one hundred per cent focus is essential, in case the players forget which ones are friendlies and which ones are qualifiers.
The new lights have been fitted at Celtic Park, and there are a few videos dotted around of them in action.
Mostly these videos show some lights going on, going off again, and moving in sequence, whilst going on , and going off again.
They probably will look better in the rarified atmosphere of a European match, but if that cost four million quid, lets hope they kept the receipt as there seem to be a few bits missing.
And lets also hope that they don't let the guy who authorised the payment anywhere near the scouting department.
The Orange Order have issued a statement about the attack on a catholic priest as one of their marches marched past his church.
The police appear to have backed them up on this, and still can't figure out why the priest didn't just go back into his church out of the way.
By staying outside he's just brought it all on himslef, a common argument used in defence of hate filled bigots who think its perfectly acceptable to abuse other sections of society on account of them being, well, other sections of society.
The Glasgow City council have added to this farce by saying that they won;t consider a petition to ban the annual festivals of darkness becuase some of the 75,000 plus signatures don't live in Glasgow.
They're the ones who moved out because of the annual festivals of darkness.
Petition to Holyrood it is, then.
Or perhaps we should merely ask for the British Army to offer protection in the community ?
Thats how it usually starts….
Orange FC played their European game last night, happily for them in front of a sell out July 12 crowd…and then a loan signing from Liverpool entered the fray.and crossed himself..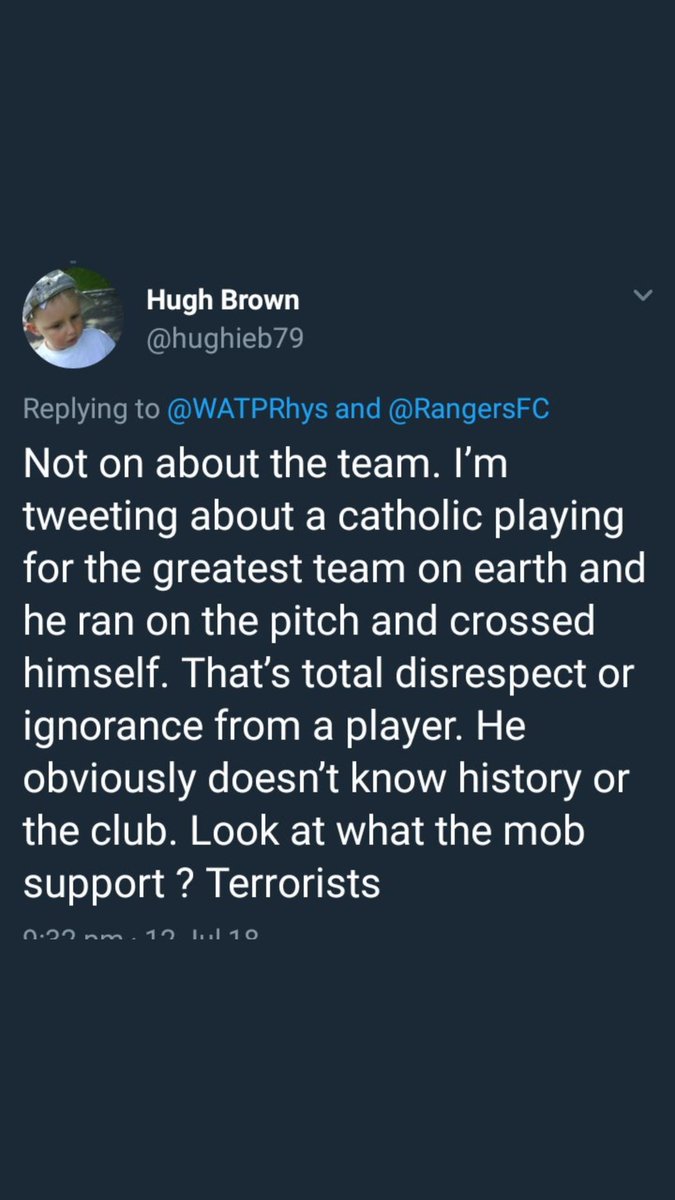 Delightfully, if he doesn't get an agreed amount of games, "rangers " will have to pay a fine…
On top of repairs to the pitch, which cut up badly when someone, er, slid along it..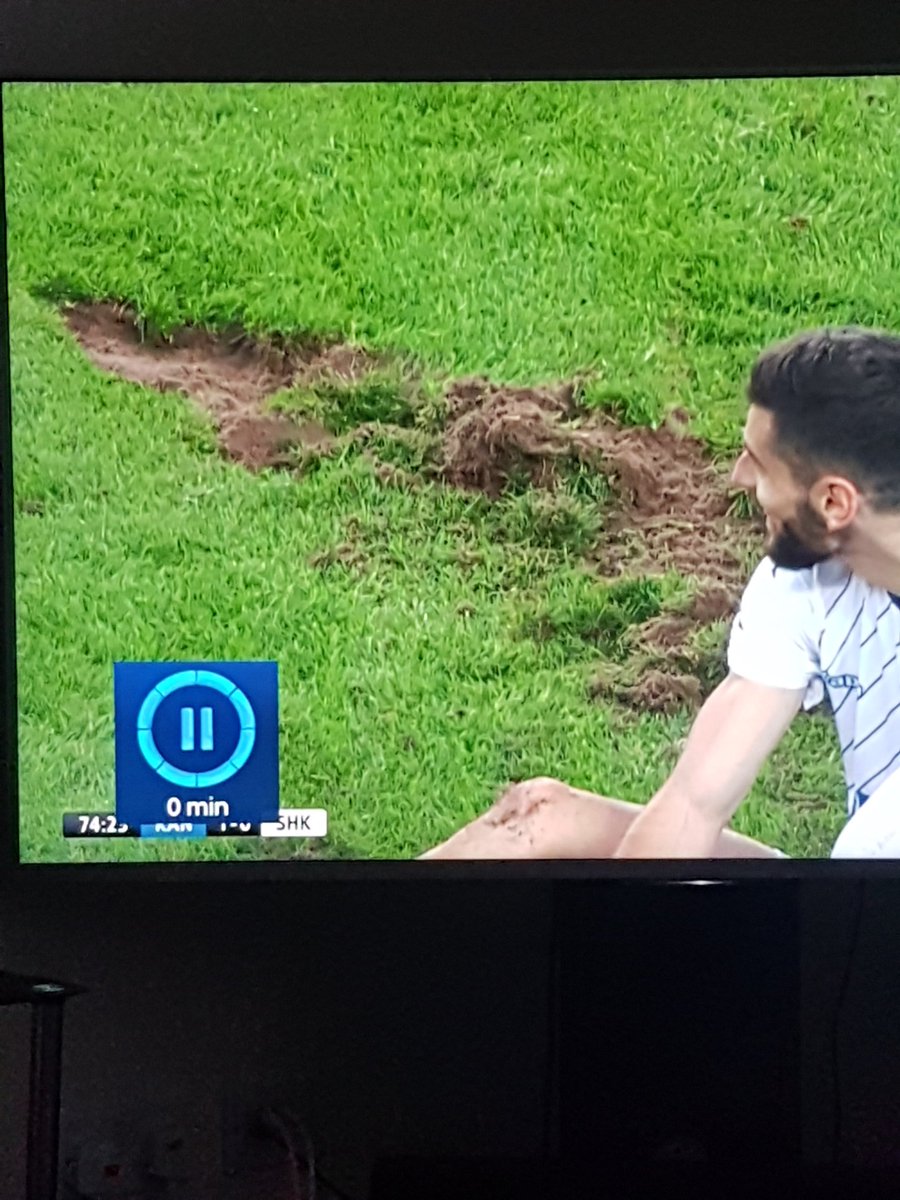 They won 2-0, and from now on 12 July will be some sort of holiday for them, in honour of Stevie G, who led them out of the dark ages.
Expect them to march or something every year on this date in commemoration.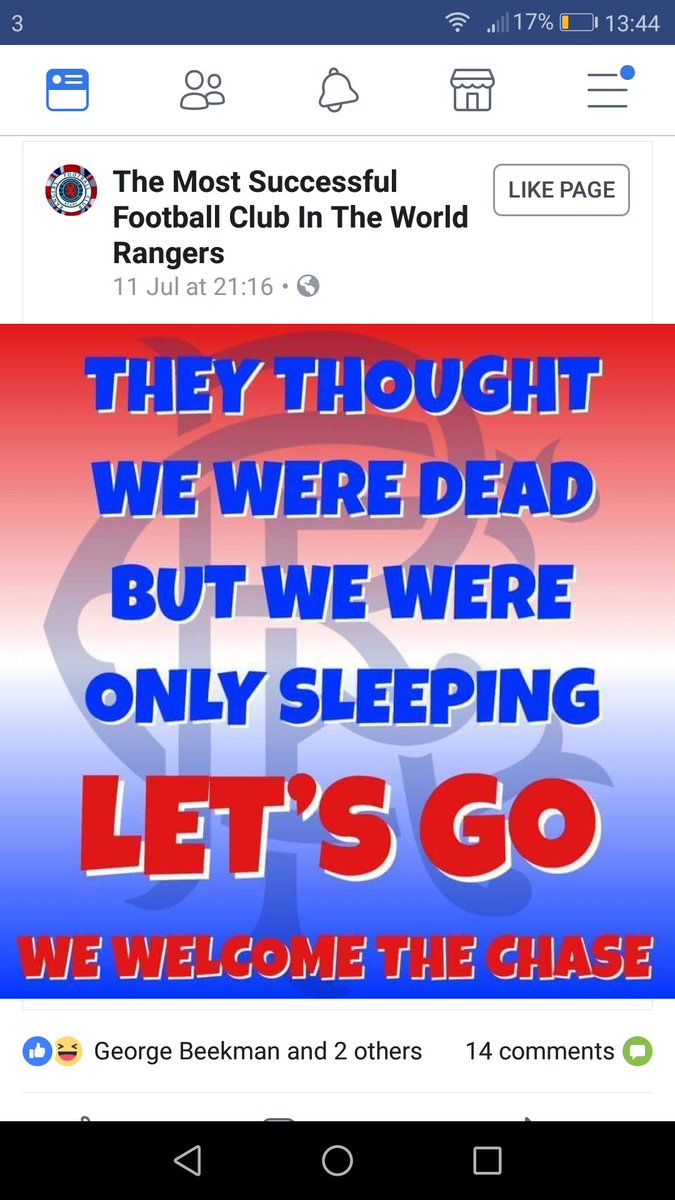 Oddly enough, I've never come across anyone thought to be dead, especially for six years, who was actually sleeping.
Stevie G truly is the messiah.
Perhaps it was he who spoke to the Financial Times…
Like the BBC, a once respected institution , they have steadily lost their reputation.
And like tin openers, spangles and telephone boxes, they won't be around for much longer.
Its Friday, and of course that means we have to declare this weeks Knob of the Week. ..
Again, we have to make a collective award, and it goes to all of those working in the media at the World cup.
With the conviction of a "rangers " fan, and not a little of the same sense of entitlement, declaring that 55 is coming, they planned bus parades, bank holidays and knighthoods for everybody.
Football is coming home they said, despite their side showing an extreme inability to actually play the game.
During the six games they played, they managed six shots from open play, and nine out of twelve goals came from set pieces.
They did what England teams do, lumping the ball forward and falling over after minimal contact, and when it went against them. they resorted to petulance and er, lumping the ball forward in the hope that something might happen.
But that didn't stop the pundits from "dreaming ".
And it certainly didn't stop them from talking shite.
Luka Modric, post match simply said that they ought to be a little more humble, and a little more respectful
"English journalists, pundits from television, they underestimated Croatia tonight and that was a huge mistake. All these words from them we take, we were reading and we were saying 'ok, today we will see who will be tired'"
And he was right.
So, to all those "experts ", from all channels..
You won't be coming home empty handed, you've got a share in the
Etims 
Knob of the Week Award 
note…Roy Keane is exempt from this as he told his colleagues they were full of shite.
Caption competition, from Wednesday…
Today..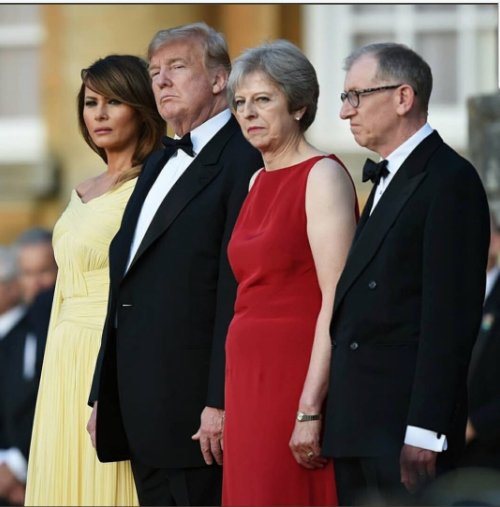 And now, something truly wonderful, something to lift your spirits…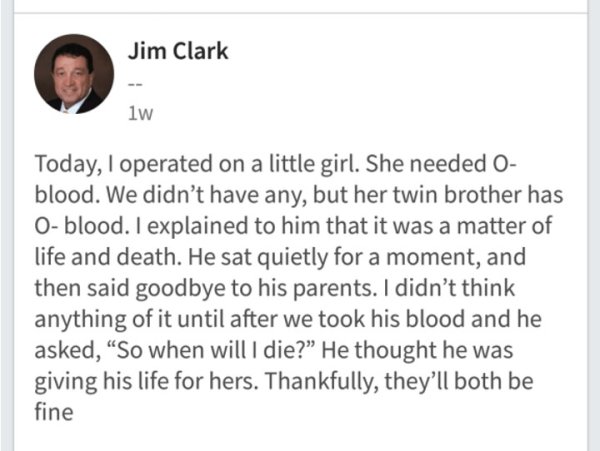 That child may be noble, but he's also pigshit thick.