Celtic began their champions League campaign over in Armenia last night with a comfortable 3-0 win over Alashkert, which probably makes them slight favourites to win the tie over the two legs.
Taking into account the long flight, the high temperatures and the time difference, it was an excellent result.
The manager spoke with a mixture of relief and delight..
"It is a huge credit to the players and medical staff.
"We know we have a long way to go in terms of getting to full capacity, but certainly at this stage, to show that hunger and desire to continue to work to the very end, it was a real winning difference.
"They kept pushing and kept working and they got their rewards. So, it was a great credit to how hard they have worked fitness-wise.
"A clean sheet was important because as you start to tire in the game you can maybe lose a goal cheaply.
"But we didn't do that, we concentrated well and scored three very good goals." 
And it was warm…
"It was breathless, really. You sense it just standing in it.
"I thought the players coped with it very well. They will really benefit from that game in terms of fitness and it sets us up well for the next leg.
"It is just a case of picking the team to win the game, but also to get the players developing their fitness." 
He seems obsessed with fitness, and last night showed perhaps why.
With around twenty minutes left, both strikers-and I've waited a long time to type "both strikers " -were replaced.
To the layman, that simply means that Celtic were happy to play out the game, content with a one goal advantage.
What actually happened was a change in the system, but not in the style, and the hoops scored twice more against a bemused Armenian defence who didn't know who they were supposed to be looking out for.
To keep going for that long in those conditions at that intensity is tremendous, and despite tales that one or two players and coaches think that too much emphasis is being placed on fitness, it seems to be working, which is what matters.
As does the subtle in-game tactical change.
Rodgers has been criticised in the past for his one up front stoicism, but he started with two strikers last night, and if these two get a run together we probably won't need a defence.
Its as though the basics have been put in place over the last two years, and we're now ready to move up a level.
The manager again…
We pride ourselves on how hard we work, how hard we run, and the intensity of our game. It's a huge testament to how focused and how concentrated and fit they are at this point and there is still a long way to go for them. It was evident in a game that had some meaning to it and that really pleases me.
'It was very hot, especially for us and we were only watching. I take my hat off to my players because they played in conditions we are certainly not used to but they coped with it very well. They showed a real strong mentality.'
Which means that what initially looked like a very difficult qualifying campaign can now be viewed with, if not complete confidence, then certainly genuine optimism.
There's no let up either, Celtic flew back last night and are back in training this afternoon, though you'd like to think the lads will do a couple of laps around the track, stretch their arms a bit and then go to the pub for a game of darts, I'm fairly sure that won;t be the case.
Another way in which Celtic appear to have moved up a level is in the way they look after their players. The executive charter jet that flew the squad out to Armenia was highlighted in a video posted by Scott Sinclair, and it shows that the club is looking after the players.
The video is available here, thanks to Video Celts..
Treat them like they are the best, they will believe they are the best, and perform correspondingly.
Next up are Standard Liege in a friendly at Celtic Park on Saturday. More practice, and more game time for the fringe players, although its hardly fair to call them that, as this season , perhaps more than any other, we will see the squad being used more and more as the players come up to speed with the managers plans.
Speaking of the squad, Football whispers, a website that gathers in all the stories it can find and then rates the possibility of truth seems to think that Celtic will sign an out of contract James Morrison from West Brom,
The midfielder is available for nothing, but until the asking price drops to something more realistic, its not going to happen.
The English transfer window closes on August 9, which means that we might have to prepare ourselves for some more silly money bids from down south, but a lot of water can pass under the bridge between now and then, and with the champions League being where players want to play, as each week goes by in the qualifiers, the chances of anyone going decrease proportionately.
With Celtic having moved onto a higher plane-see what I did there ?- other Scottish sides have been left on the runway, with at least one still in the terminal waiting for its luggage.
The Europa qualifiers begin this week as well, with Hibernian getting a run out against a side from the Faroe Islands, and "rangers " playing one from Macedonia.
A disappointed Steven Gerrard was told by Brendan Rodgers that he couldn't get a loan of our plane because its not actually ours, and it is in fact hired on a pay as you go basis.
Brendan then offered the new "rangers " boss the number for the hire company, but Gerrard politely declined, mumbling something about there being no chance, especially if they want the money up front.
There might not be any money later on either for the hapless ibrox entity, as a judge will rule today whether or not they can actually sell any replica kits to cash in on their lucrative ( can someone check the meaning of that word for me, I might have got mixed up ) contract with Danish sportswear firm Hummel.
The court case revolves around Sports Direct, owned by Dave kings drinking buddy Mike Ashley, who claims he should have been made aware of the details of the Hummel bid, so he could try to match it, better it or decide to leave it.
He wasn't, so its all gone to court, and the Judge may well decide that Ashley is right, and in a nutshell, that means that "rangers " will not be able to sell their strips.
Word on the street is that the Judge will decide he wants to think about it, probably until December, and no doubt that will start Dave king off on one of his rants.
Not that it will matter much.
Without that revenue from merchandise, they won't be worried about catching an easy jet flight, they'll have to hire a couple of camper vans and set out a couple of days earlier for their next European game. And hope that they don;t want the money up front.
Should, of course , they win their first one.
Which , given their convincing win over top English side Bury, might actually happen.
As Glasgow prepares for another weekend of orange order marching, it might be worth your while getting behind the campaign to have them stopped.
Last week, those jolly jesters abused a priest and his congregation outside a church after Mass, and there were, as usual, a number of incidents that can only be described as legalised sectarian abuse.
Rather than whinge and whine about the obvious, and lets face it, they still march, so that style of protest clearly isn;t working, there are a couple of things that may yet remove this boil from our collective bottoms.
First, there is a petition..
petition to curtail orange walks
And secondly, and this is important, there's an email address you can use to inform the council that you have signed the petition, and a chance to tell them why.
Please send your complaint to processions@ced.glasgow.gov.uk we need people to contact the Council directly. 
It's important that you do both. The media, alright, just the  the Ibrox Evening times, have begun their campaign to protect their annual jolly boys outing..
THE majority of Evening Times readers have said they do not want to see Orange Walks banned in Glasgow.
Our poll came on the day tens of thousands of people put their name to a petition calling on Glasgow City Council to call time on the parades.
We asked readers the question: "Do you think the Orange Walk should be banned in Glasgow?"
From a total of 19,547 votes, 12,015 (61%) said no while 7,532 (39%) voted yes. 
If thats their readership from a catchment area of around one million, they might want to consider retraining as a newspaper.
There were a few other burning questions last night…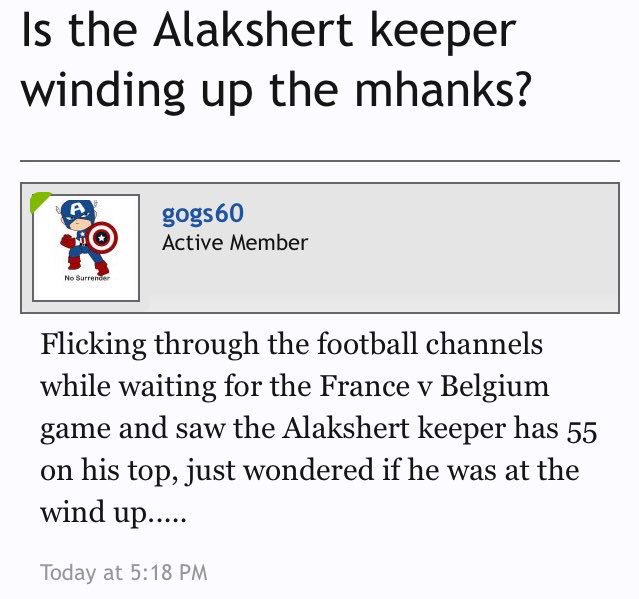 No, he wasn't.
And Shay Logan…is he angling for a move to Celtic ?
That was before his time at Aberdeen….which makes me think he has deep feelings for our club.
And from Viz magazine, the political journal that demands answers…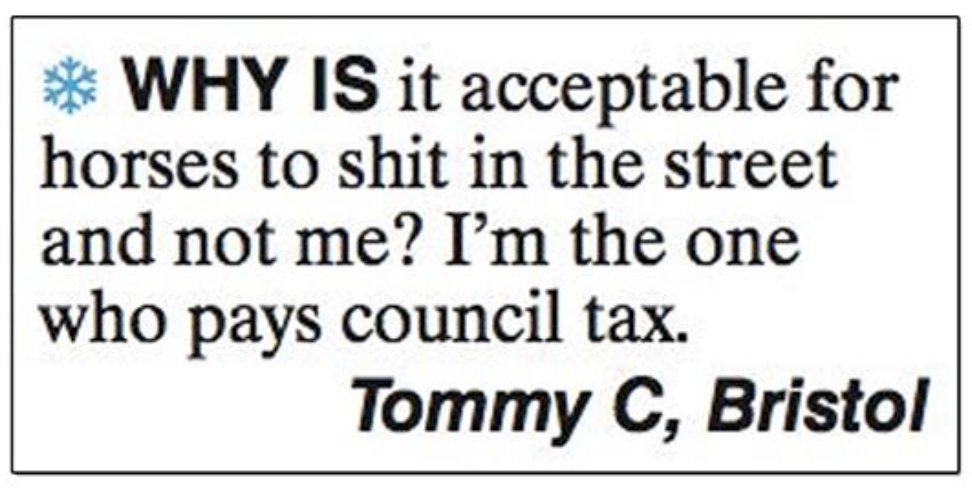 England play Croatia this evening, and for those of you uncertain as to whether you should support them, here's something to help you make up your mind..
If you cannot obtain a Croatia top in time, there is an easy way to replicate one.. simply stick post it notes over your chest and back and lie outside in the sun for a bit.
There is a picture somewhere, but I can't find it.
And no, don't actually do it. that would be fucking stupid.
Yesterdays caption competition…