This is it, then, Season 2018-19.
Here we go to eight in a row.
Although, technically, the league itself doesn't start for a couple of weeks.
The season starts tonight, at five o'clock , over in Armenia.
Are we ready ?
The manager thinks so.
"I think year on year we've got better at dealing with the qualifiers. It was only really the 20 minute period away in Astana last year where we found it difficult. Apart from that, the players throughout all the games have been very, very good.
"This year we go into it again. You're not entitled to qualify, you have to earn the right, and that's something we always speak about. We'll work hard over this phase of the qualification to get through because it's something we really want to do.
"You always know there will be hairy moments along the way. But we want to be in it. Potentially we have a hectic schedule of games ahead of us but it's where the competition is. We're proud to be in it, we earned the right to be in it, and we're working to hopefully qualify again. To do three on the spin would be absolutely brilliant." 
All talk of players leaving stops now, at least until the qualifiers are over, and that has to be a relief, as certain stories won't go away.
There's a short window for the EPL this year, it closes on August 9, so the clubs there will be operating with a wee bit more urgency, and perhaps there will still be a few distractions, but the squad that starts the eight week qualifying campaign should be the one that finishes it.
The heat in Armenia will be a factor, and the boss wants the players to be aware of that, and to adapt their style..
"I think the tempo and rhythm of the game will be different. The conditions mean you can't play with a real intensity over the course of the 90 minutes. So it's about how you build the game and quicken it up when you get near the opponents' 18-yard box.
"It's educated pressure in this type of scenarios. We're nowhere near our full levels of fitness at this stage of the season so there is only so much you can do anyway. It's about getting through these games, that's important
"Our style our football helps us when we come into these situations. We want to take care of the ball, look to keep it, but look to penetrate when we have it. In the conditions, you don't want to chase the ball, so look after it when you have it." 
Yes. Hide it up your shirt and confuse the opposition.
"We'll speak to the referee about water breaks. We did that in our pre-season when we played when we were away in Austria. Obviously in these conditions and health and safety of the players is important because it's a factor, so we'll see what we can do.
"Players get on with it. But what makes it difficult is when you're not accustomed to it. I'd say there is a certain temperature when it becomes dangerous, and I don't think this is. You just need to manage the football game.
"It's a different type of football. But it's a challenge we're looking forward to. You may go to World Cups and other situations as players where you have to deal with the conditions.
"But we've prepared well and we're at the best possible place we can be at this stage of pre-season. But there is a challenge with the heat – you can feel it just walking about. But we'll look to manage that hopefully." 
Well, at least they seem to be ready.
Opponents Alashkert, of course, will be expected to be able to cope with it rather better than Celtic.
But are they ready for the challenge of a seasoned team at this level ? The BBC found someone who is if not exactly confident, but certainly hopeful.
Captain Artur Yedigaryan insists Alashkert can end Celtic's hopes of reaching the Champions League group stage at the first hurdle.
"Celtic is a strong opponent with big history but FC Alashkert wants to go as far as possible in the Champions League" 
"We have a good team and like to play attacking football, especially at home. We'll be confident about this tie and do our best to bring joy to our fans.
"We always enter the pitch with belief and nothing is impossible." 
He's hardly "insisting ", is he ?
"Nowadays, many teams are close to each other with their level and many sensations can take place as has been proved before," 
"It's very hot in Yerevan so it's difficult for any visiting team, only the game will give all the answers.
"We have a good squad with new players, it's changing very often just now but that is a normal process.
"We hope the newcomers will help us become stronger." 
I'm sure they do.
They did beat St Johnstone last year, but then again so did nearly everybody at some point, so I wouldn't read too much into that.
Captain Scott Brown, who hurt his ankle against shamrock rovers at the weekend, should be okay, at least according to the manager;
Yeah, Scott should be fine. It was just precautionary really at the weekend.
"Hopefully, all being well, he will be fit. Scott's a real catalyst for the team.
"We've played without him before and played well, but he's still building up his fitness. He is a very important player for us." 
Leigh Griffiths is struggling, as is Marvin Comperr, who couldn't even manage the steps up into the plane, and so he went home.
Apart from that, everyone is ready to roll.
Thats a figure of speech, and not a reference to Celtic adopting a similar style of play to Brazilian cheat Neymar.
Alashkert do have a Brazilian player, Jefferson Reis, who has been known to throw the odd wobbly at ballboys who cheer when their side scores..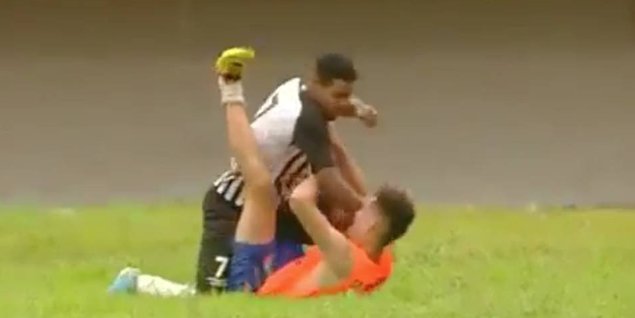 We believe he's hitching a lift back to Glasgow with our squad, as there is a club who want to talk to him, but they're a bit short of money at the moment, and can;t see their way to paying his fare.
This way he can pop over, have a look, and meet up with his current team mates next week for a lift home to grab his stuff, should everything go well.
A prediction of the score would be pointless, my knowledge of Alashkert is limited, but I'd be happy with a draw.
Elsewhere, after a preist and several memebers of his congregation were abused and attacked by particpants in a passing Orange walk, the media have suddenly remembered that aberdeens Shay Logan is always good for a bit of whataboutery, and so he has been rolled out to remind us that Celtic fans are all racist, though he did fall short of saying that several supporters tried to tie him to the back of a pick up truck and drag him through the streets,
That will be his claim next time out.
The row was further exacerbated when "Show Racism The Red Card Scotland " added their tuppence worth, which itself seems overvalued
We fully support Shay Logan and will be asking the SFA to investigate any claims of racism by Celtic supporters towards him. We also reject any allegations that Shay Logan "brought it upon himself". 1/2 
Logan, of course, is no stranger to alleged racial abuse, having secured a conviction for Aleksandr Tonev of racism under the novel and refreshing legal system based on the "balance of probabilities. "
Logan courts controversy, not because he's black, but because he is an arsehole.
The race card is often played by those with little else in the deck.
Clearly, though, this time has deeply hurt him, and it took him less than two months to sling his accusations…
There's an awful lot of squirrels around this time of year.
Dave Kings crew are in court today, as their commercial overlord Mike Ashley brings his wrecking ball to Scotland.
Remember how the media trumpeted a great victory for King over the Sports Direct boss ? How he'd taken back control ?
Oops. Thats not quite true…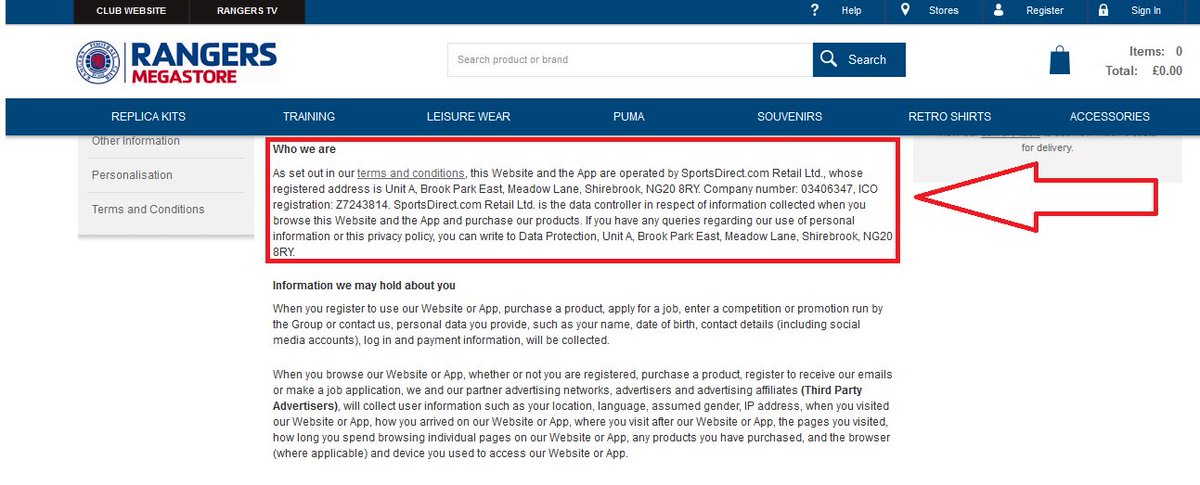 Then again, Dave has an answer..
Things can change almost daily in business, money can come in, money can go out, and as a result, predictions of a company's ( or club's ) demise can sometimes be wrong.
This lot, however, are going down.
It's just a matter of when, and who goes down with them.
The diary has been absent for a couple of days, and so we go back to Saturday for this picture..