More than one of our regular drunks have said that Keiran Tierney has decided his future lies elsewhere.
There is no reason to doubt this information.
With the start of the UCL qualifying campaign less than a week away, it means that Celtic will be without three of their regular four man defence.
Wonder who we'll get in the Europa…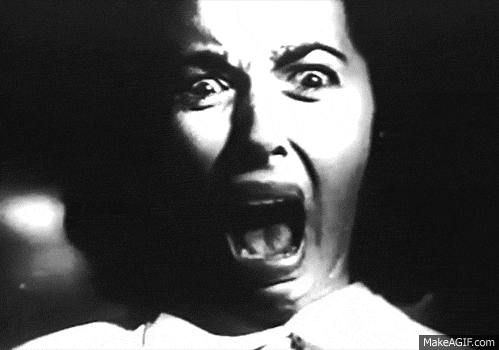 That may seem a little despondent, but the Tierney's move has kind of given the Celtic support a smack in the face, not because he's the greatest player ever, like everyone else, he's replaceable, but because he has always claimed to be just like us, a fan.
He has shown that on a number of occasions, and when he signed his six year deal, he said;
"I had no doubts about signing a long-term deal — I wish it was longer.
"It's brilliant for me and my family. I'm buzzing. It's a great feeling, the same as it was when I signed last year." 
We believed him, and I have little doubt he believed it as well.
So, whats changed  ?
First of all, both Brendan Rodgers and Peter Lawwell tried to talk him out of it. So don't blame the club.
If you are looking to blame anyone, first of all cancel your Sky sports subscription. It should be a little easier now you know where your money is going.
Thats the major factor here. The money Tierney has been offered is life changing, and he can still watch his beloved Celtic from the stands…although he might have to sit by himself.
Anything up to £140,000 a week has been mentioned, and lets be honest, all of us would at the very least start to find reasons to take it while they can.
Whilst Tierney would have been a very rich young man had he stayed at Celtic, the EPL, and don't for a minute think this move will be his last big move, the EPL will make him wealthy. The difference is that the wealthy are the ones who make others rich.
And in a sense, he has to take it while its there. One glance into the dugout will remind him of the possibility of a promising career cut short by injury, and no one can deny Tierney gets more than his fair share of what amounts to little more than attempted GBH when he's playing.
His chances of getting seriously hurt in a Celtic shirt are better than average.
That would certainly been mentioned to him by his advisors.
But above all, its the money.
It's proved to be a greater draw than captaining Celtic to ten in a row.
Thats the reality, and it hurts.
Celtic are at the mercy of clubs who can throw around money that is way beyond our limits. We are the bigger club, but as far as money goes, we are way down the list.
McGrain, McNeill, McStay and of course McGrory are remembered and honoured for their refusal to leave, and rightly looked up to as an inspiration, they were players who could have gone anywhere, but stayed true to their heart.
Would they have had their heads turned at the sort of money thats been offered to Tierney ? I think they would certainly have considered it.
And its only Tierney's head that has been turned, I can't imagine his heart has looked away.
You can't blame him.
If its not too late, though, I'd like to add a word of caution. I don't doubt for a minute that Rodgers has already tried this, and that he will keep trying it right up until Tierney signs.
Tierney himself is too young to remember when Kenny Dalglish left, or Charlie Nicholas.
Or the effect it had on supporters.
Dalglish had actually delayed his departure by a year because he felt he owed it to the club, and Jock Stein, after the big man had a near fatal car crash. When he went, the club had a terrible season, as it coincided with injuries to Pat Stanton and Danny McGrain.
Nicholas was attracted by the bright lights of London, and was also a little peturbed that the club were ready to sell him so easily.
The big difference is that Dalglish, at 25, was a lot older than Nicholas, who was 21.
Dalglish, being more mature, settled and if anything became a better player.
Nicholas scored a goal in a League cup final.
Tierney is the same age as Nicholas, and at 21, is too young to make a move away from his family and friends. He still has a long way to go as a player and as a man, and up here he has that support that all young men need.
Friends, family and of course those of us who cheer his name. all of whom will be much more understanding if he has a few duff games.
We would put an arm around him if it was needed, down in Liverpool, the only time they put an arm around you is to get at your wallet in your back pocket.
He has plenty of time to move south, and the rewards will still be there.
When he hangs up his boots, and that period of time is a lot longer than his playing career, he'll have a lot to of time to reflect. Thats why this move , as it all seems rather hasty, should be put on hold for a while.
A period of around four years should be enough.
Now that he has considered the material benefits of a move, he may want to consider what he would be leaving behind.
Its not too late to have a change of heart, and its what the heart thinks that really matters.
How does he want to be remembered by the Celtic support? That must surely have gone through his mind ?
A hero… a legend…or just another player, doubtless a good player, but we've seen a few of them come and go.
Its all about what he wants, and maybe there are others who haven't quite emphasised the quality of life he has right now. Agents, for instance, are more concerned about their own quality of life.
I don't suppose Danny McGrain, for instance , fancies giving him a bell….
Rodgers isn't happy with him, and the word is that the players aren't either.
Thats probably more to do with the shock, and the frustration.
There is probably no truth in the rumour that the megaphone he conducted the crowd with may well end up somewhere that will require surgery to remove.
It does put us in a bit of a pickle ahead of the qualifiers, and if you remember the Artmedia debacle, when one defender literally met his team mates in the dressing room before the game, there is a real danger that history might repeat itself , which is scary enough, but there's also the fact that the other players will be aware that if Teirney can command that sort of money, then so can they.
Celtic are already considerably weaker than they were when they completed the treble last year, and when you consider that other players, such as Dembele, Boyata and Griffiths will be attracting attention, that long glorious summer we wanted has become a nightmare of unbearably hot weather.
Tomorrow night is the deadline for signings ahead of the first qualifier, and its possible to add one "wildcard " after that, but that sort of panic move should be avoided.
There's a saying about loving the one you're with, and the manager needs to do that right now, and forget about those that are going.
Morale will be low at the ranch, and he needs to do something to lift it.
The two wins in yesterdays friendlies, 2-1 over Linz and 1-0 over Sparta Prague might help, and the manager tried his best to be happy with it..
"It was a tough day for the players, with the game in the morning and in the evening. The last 15 minutes of both games, you don't get that in training when you're fatigued and tired and hanging on to something. So it was a really excellent exercise for us and a really good end to the whole nine days.
"It's just so early in pre-season to try and get 90 minutes into players' legs. We couldn't arrive into that game next week without that, so that was the whole plan. It's way earlier than you would like but it was great credit to players and their fitness and how they embraced it and most of the senior players have got that, so it was a really good week and they were good games for us."
Next up is a trip to Dublin, the players head out on Thursday.
I'd be one to encourage a wee bonding session while they're out there…
Whatever Tierney decides to do, we wish him all the best.
As long as he changes his mind and stays, of course.