Celtic Diary Friday June 29: The Day The Football Died
Some time later today, when the shops are shut and we're all looking forward to the weekend, and a few cold beers out in the sun, the SFA will release the results of their investigation into the events of 2011.
Well, the now modified investigation into those events, or some of them.
They will tell us that there was no intent to cheat, no intent even to mislead, and all that really happened was someone ticked the wrong box on the form, for which they will receive a strict telling off and then we can all move on.
By the time monday rolls around, it will all be nicely tucked away in a file somewhere never to see the light of day again.
This will be the day the football died.
Of course, I could be wrong, and the SFA board could all be carted away in a big police van to await trial, but thats unlikely.
Business as usual, and its none of our business anyway, as far as they are concerned.
When it is announced, thats when the real work starts. Thats when we have tpo stop sitting around talking about it, and actually get around to doing something about it.
Make sure you're ready when you hear the hunting horn sound.
Back at the ranch, and Celtic B, or even C , duly opened their pre season campaign with a 1-0 win over Vorwarts Steyr on Wednesday. Lewis morgan and Marvin comperr caught the eye, as did Moses Odubajo, who may well end up in the hoops.
The full back hasn't played any football for two years after suffering a serious knee injury. One stringent medical and a man who was tipped for the top a while ago could be back on track at Celtic.
You have to put your trust in the doctors on this one, but they were right about Craig gordon, and they were right about Rivaldo Coetzee, who failed a medical last year and has now been sidelined at his latest club after picking up the injury that Celtic weren't prepared to risk happening.
Apart from that, the players looked much fitter and sharper than any of us expected, and thats testament to their professionalism and to the managers forward planning.
And the manager was happy…having played more or less two different line ups in the game.
"I thought the second-half team were bright going forward and gave them more problems offensively. But the most important thing was to develop our football fitness and it was a nice step for us at this early stage of the season," Brendan said.
"It was very pleasing to get 45 minutes into the legs of the players. Of course, they've only been back just over a week so it was a good exercise and it was good to see the boys back playing as a team again."
Somehow, Alashkert and possibly Rosenborg doesn't look quite so bad now.
Dedryck boyata and mikael lustig, the oft criticised experienced half of our defence will be at the World cup for a wee bit longer, as both of their countries have made it past the group stages, so we could have a problem at the back for the first qualifier at least.
And with Jozo Simunovic and Keiran Tierney attracting interest from elsewhere, according to the papers, at least, we could be in triuble.
Or are we? Marvin Comperr is back, relatively speaking, and he's not short on confidence..
"The past is the past," 
"I want to focus on the positives and look to the future now.
"I hope I can be a Champions League defender for Celtic – that's what I want to contribute.
"Hopefully I can play the part that the manager had foreseen for me. The reason the manager brought me in is still there. He hopes that I can play that role – and I hope that too.
"It's about fitness first and foremost. If I have that, then I am confident I have the quality. I have shown that throughout my career.
"I've also had time to get to know everything about the club now, even though I didn't play. I'm confident I can play in this team." 
We can only hope…
Bohemiams Prague are next up, tomorrow at 2pm Celtic Park time.
Looks like fun.
Bohemians are one of the most popular clubs in the Czech Republic. The club is one of the few in the country to have fans with a left-wingideology, although most fan groups identify themselves as apolitical, and there are supporters who are right-wing. The ultras group is one of the strongest in terms of choreographies and visual displays in the country. They maintain friendly contacts with Dubliners Bohemian FC,[8] in the past they had friendships with FC St. Pauli and Górnik Wałbrzych. 
Sounds like fun..
They haven't always had the same name, and actually could be accused of having something of an identity crisis throughout the years..
1905: AFK Vršovice
1927: Bohemians AFK Vršovice
1941: Bohemia AFK Vršovice
1945: Bohemians AFK Vršovice
1948: Sokol Vršovice Bohemians
1949: Sokol Železničaři Bohemians Praha
1950: Sokol Železničaři Praha
1951: Sokol ČKD Stalingrad Praha
1953: Spartak Praha Stalingrad
1962: ČKD Praha
1965: Bohemians ČKD Praha
1993: Bohemians Praha
1999: CU Bohemians Praha
2001: Bohemians Praha
2005: Bohemians 1905
Still, at least they're the same club.
Their badge features a kangaroo, which dates back to a 1927 tour of australia, when the club were given two live kangaroos as a present, which they promptly dumped outside Prague zoo and ran away.
Celtic TV will be covering the game again, and it'll be a welcome break from the World cup, which the English now have to hand back to the organisers after losing to Belgium.
Englands media reckon that their heroes lay down in this game to ensure an easier route to the final, and will now be spinning the line that they will lie down to Colombia in order to give the players plenty of rest before the 2022 tournament.
That other comedy bunch, "rangers " have completed their pre season in Spain.
Steven Gerrard is now fully aware of what life is all about at the world's most succesful club..
Then there's the hi tec gym equpment..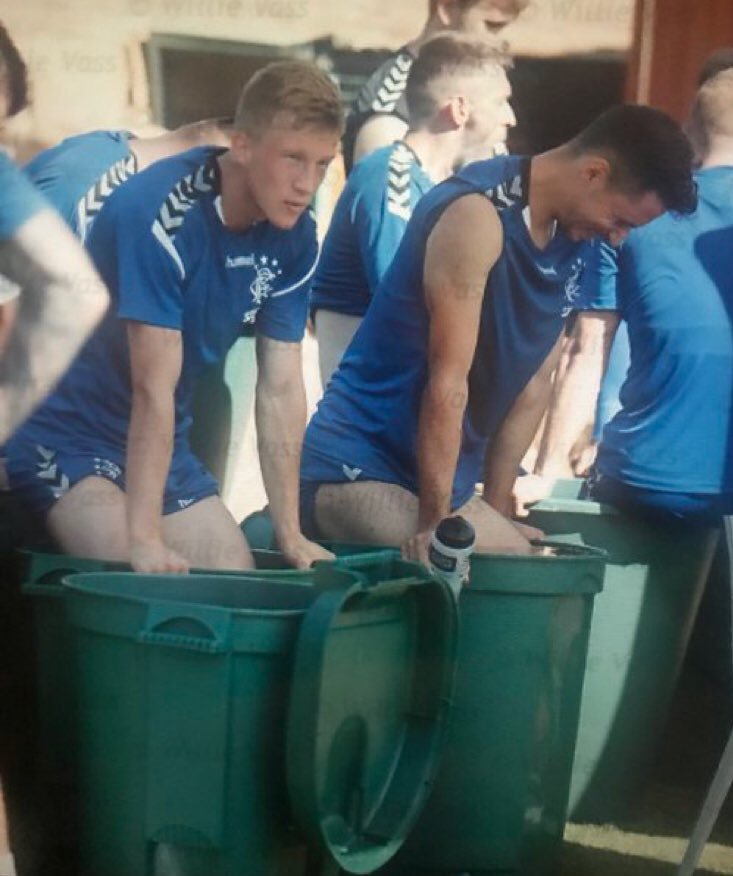 Down in Kinning Park, they're using asking supporters to help update the equipment at the Hummel Murray Park, and boy, have they responded..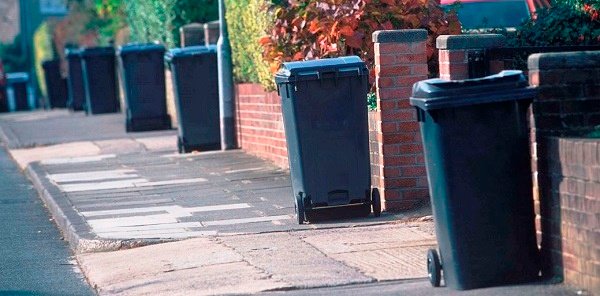 and the final humiliation, waiting for your bags at the airport..
Gerrard has demanded an audience with king, as it appears one or two of the things he was promised haven't materialised, and this whole Stevie G Express thing might not even get out of the station, as its already slipped off the tracks.
And still they will not see…
They, er, haven't released a new kit yet..
However, according to Derek Johnstone, they have the best squad in a decade, even though he hasn't actually seen any of them play competitively.
Derek Johnstone: This is Rangers' best squad for a DECADE – even I'm beginning to excited
Can you get deja vu twice ?
Still, the higher they climb the further they must fall.
Its Friday, and as the SFA have yet to release the findings of the compliance investigation, there will be a delay to the announcement of the Knob of the Week.
Thats because it depends on the result.
If they find the guilty guilty, then there will be a collective award for them.
If not, we will award it to ourselves for letting them get away with it, for now, at least.
Caption from tuesday-I blame the heat for my laziness…
Today, another from the Spanish training camp…