The players flew out to Austria yesterday for their traditional pre season training camp.
The work starts tomorrow with a game against Vorwarts Steyr, and they do have a ring of familiarity about them..
SK Vorwärts Steyr is an Austrian association football club based in Steyr. It was founded in 1919. They play at the Vorwärts Stadium. Currently the club has about 300 members. The club is one of the oldest football clubs in Upper Austria. In 1999 the club went bankrupt and reformed in lower leagues later in 2001. In 2011 Vorwarts was promoted to the Regional League (Middle) which is part of third division of Austrian league football. In 2018 they were promoted to the second division. 
As ever, when Celtic face any new club, it should be little more than a stretching of the legs.
Interestingly, we hear Scott Allan has been impressive in training, and has travelled with the team. Could he still feature in Brendans plans ?
Another "new signing " could be on show, in the new, improved shape of "Mean " Marvin Comperr..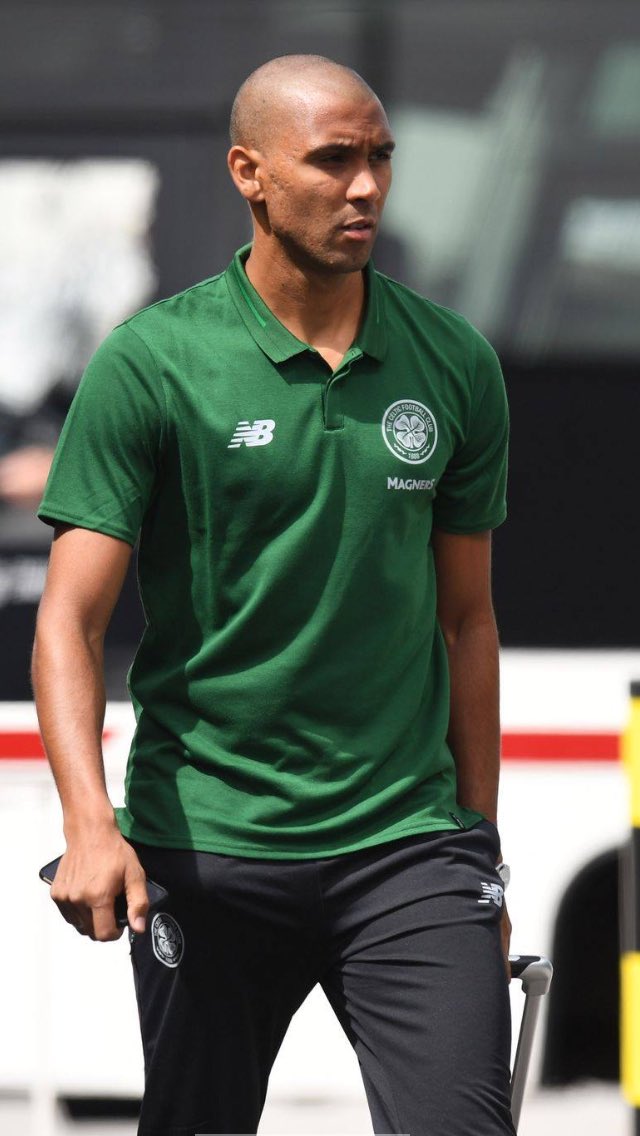 Ah, wait, is that a walking stick ?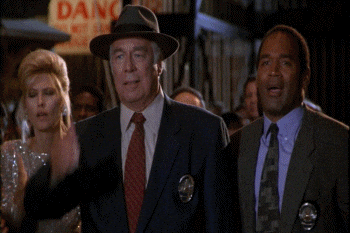 Celtic TV are covering all the games, and will be taking subscriptions up to thirty minutes before kick off. Those of us sick of the World Cup will probably sign up.
The World cup might get interesting now its at the knock out stage. I watched the Iran -Portugal game last night and almost cheered when Iran almost won the game late on. Thats because i've got a kind of inherent dislike of Portuguese teams who indulge in diving, swinging their arms about and generally acting like cheats.
I just can't remember when that started.
Uruguay, another team noted for their sportsmanship beat the Russians to win their group, and their were hilarious scenes at their team hotel last night when everyone refused to drink the tea or touch the door handles.
Anyhoo, back at the ranch, and Craig Gordon let us into a few of the secrets that keep the Hoops player hungry for more success..
The challenge for any successful team is to keep it going but we are enjoying it so much and we want to go and perform again. 
The first year under the manager was an absolute fairytale. To go unbeaten for so long, it was a crazy stat. To then follow it up with another three trophies is not the norm.
"It's an incredible effort for everyone to keep that going but coming back for pre-season, the hunger is the same. We have collective and individual targets. They are put on the board and everyone is well beyond what's expected of them. 
The targets cover everything in training. Heartrate, intensity and speeds you should reach. Everything is mapped out. The targets are up on the board and it tells you who is running the most, for example.
"That filters down. There is no hiding place. We are all working at our maximum. When you see someone in your position doing a wee bit more then it adds extra motivation. We are all pushing each other, from the management to the players." 
There's a similar system in place over at Ibrox.
"I like them because they keep my breath fresh " an excited Steven Gerrard told his assembled players yesterday.
After an embarrassed pause and a couple of coughs, someone shouted
"tactics you thick Scouse twat ",
Gerrard went on to say his players should do a bit of tackling, and shoot when they get a chance.
All of which got the media fawning over his refreshing and novel approach to management, which just shows you don't really need a Pro Licence.
One particular media icon got all tetchy yesterday when reports, from Phil MacGhiollabhan, claimed that "rangers " didn't have a coach to ferry their players from the hotel to the training ground, and instead were using a mini bus which operated shuttle runs.
Chris Jack Retweeted Phil MacGiollaBhain
There is no team bus every day because there is no need for one. The training pitch is a five minute walk from the hotel. Some walk, some use golf buggies up or down the hill. If you donated after reading, I'd be asking for a refund…
Of all the things Phil has written about that club over the years, it takes this for the media to react. One can only assume everything else is true…
I do like the idea of claiming a refund , though, where one pays for things to read that turn out to be untrue.
The Evening times would be out of business by the weekend. Perhaps the Orange lodge would return the favour and do a fundraiser for them.
If it comes to a straight choice between Phil's pieces, and those in the Evening times, there should be no contest.
Today is June 26th, and its the day that the Compliance Officers report will be in the news, as today there will finally be an investigation into the cheating that blighted our game back in the days when footballers could earn a tax free living in Scotland. 
Of course, no one is holding their breath, but who knows, maybe the SFA will be asked a couple of awkward questions, such as why they allowed a club with an overdue payable tax bill to be given a licence to play in Europe, and perhaps a couple of easy ones, such as why don't you all fuck off and let us run our game fairly and on a level playing field. 
We await the outcome with interest, as indeed, do Celtic…
Some days , the material for the diary is a little easier to find than others, and when this event was publicised yesterday, there was a considerable amount of disbelief as to its authenticity..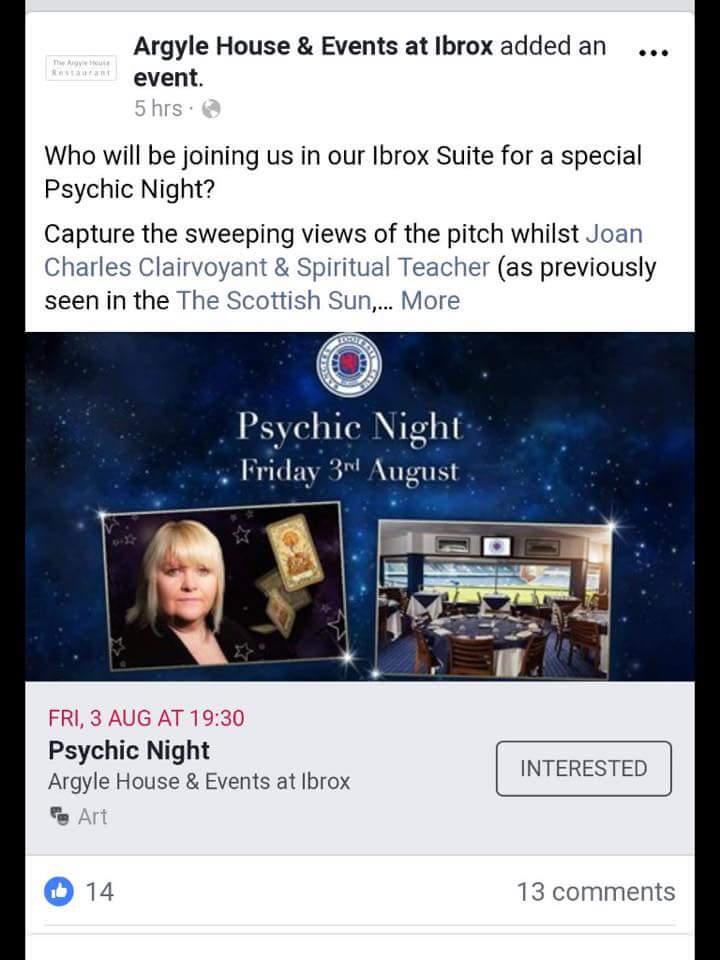 however, we can asure you it has nothing to do with this story
Steven Gerrard will seek advice from former Rangers managers Walter Smith and Graeme Souness
Those two are both alive and well.
The attempt to contact the club, perhaps to find out the location of the "deeds " , is noble, but of course, since there are no such things as ghosts, its unlikely to succeed.
You can't talk to the dead. It's because they are dead. Well, you can, but they won't answer, and if they do, its because they're not actually dead. In which case, you should maybe get them  to change their doctor.
Whats interesting about this for me is that those shysters who ply their trade by pretending to speak with the dead have apparently found a market even more gullible than the one they operate in.
After all, they like people who won't admit that something, or someone, is dead….especially if they bring their wallets with them.
Yesterdays picture..