Celtic Diary Tuesday June 19: UEFA Regionalise Draw
The draw for the first round of the UCL qualifiers takes place at 11am this morning. As expected, UEFA have divided it into regions, but appear to have asked someone with only a basic grasp of geography to sort it out.
Celtic will face one of the following..
Spartak Trnava (SVK)
Valletta (MLT)
Alashkert (ARM)
Sutjeska (MNE)
Spartaks Jūrmala (LVA)
Flora Tallinn (EST) 
Different from Ireland or Iceland, and a little more tricky. But there shouldn't be anything in there to worry about. Although Trnava did narrowly beat St Johnstone over two games recently.
The eternal worry is that the players won't be ready for it, but captain Scott Brown has dismissed that thought;
And I suppose they must be getting used to it by now.
"It was a good four weeks off,"
"It was quick but is probably what everyone needed, especially after last season and international games going on so late. During the break I kept myself ticking over with the programmes telling us what to do and how to keep going throughout the time off so that we don't fall behind in fitness.
"For me, those changes have just been implemented this year because usually I'm away on international duty. Having four weeks off has been good for everyone, though. Wey've been able to rest and go and do our own thing." 
On the champions league draw he appeared unconcerned..
We've done well the last two years to get into it,"
"The season before last we did really well in the group stages and last season we managed to get out of the group stage and into the last 32 of the Europa League. Our aim at this moment is to win every game going into the qualifiers." 
We haven't looked at any potential opponents," 
"When it comes out we'll be training so I'm sure we'll get the nod and someone will come out and tell us.
"They're making it harder and harder every year but we've got to keep doing it. We are where we are so we need to make sure we try and get into the Champions League. The main thing is the squad sticks together and work hard in pre-season before that first qualifier. 
All about preparation. Certainly at this stage.
Supporters were intrigued by three new faces at the training ground..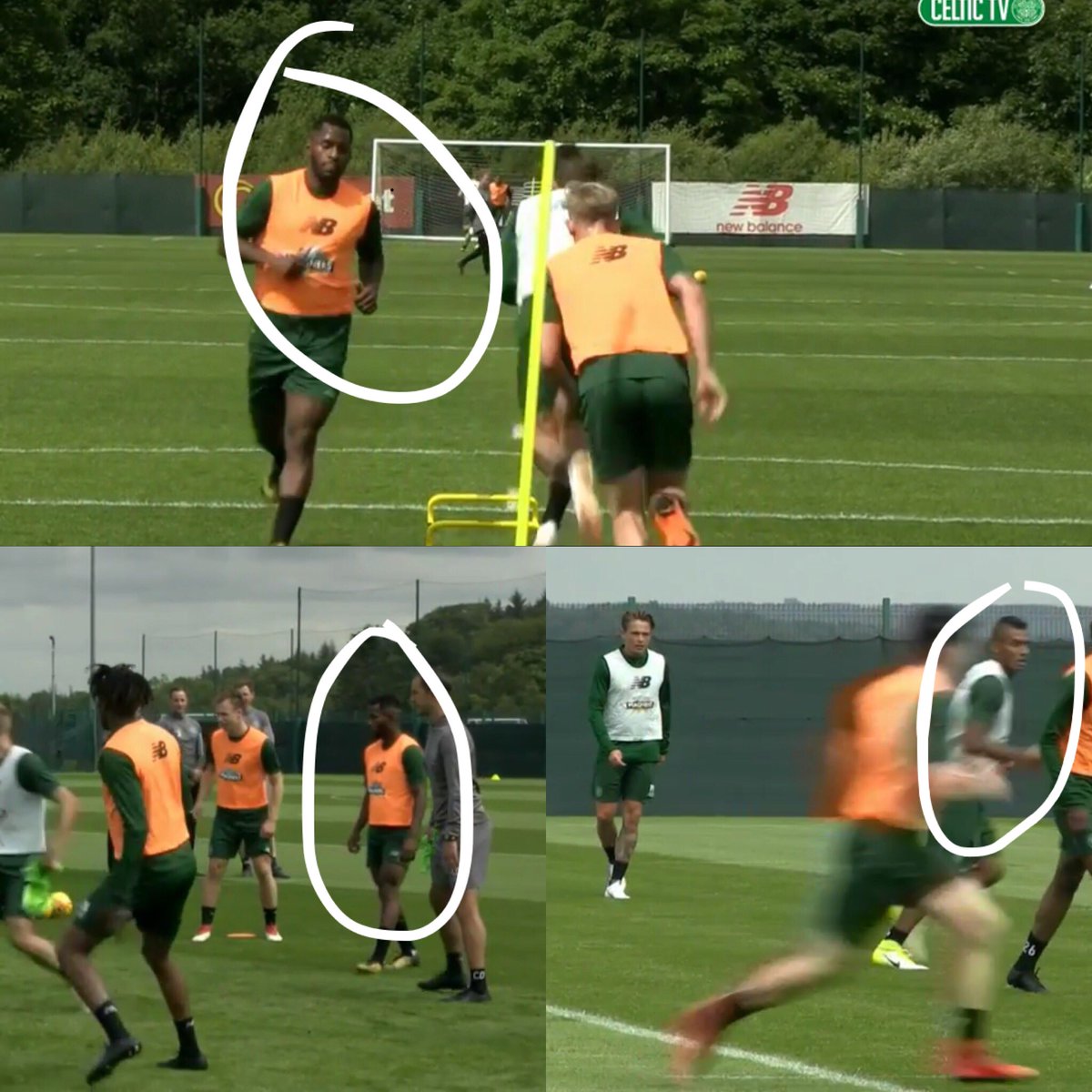 Celts media man Gerry McCulloch said that they were under -19s on trial, but gave little more in the way of clues.
Though there was a great headline on another website, which somehow made me think it was Leigh Griffiths and two others..
Celtic Confirm Three Players on Trial
There have been various guesses as to their identities, but all I can work out is that none of them are Jack Wilshere.
The new away strip is now official..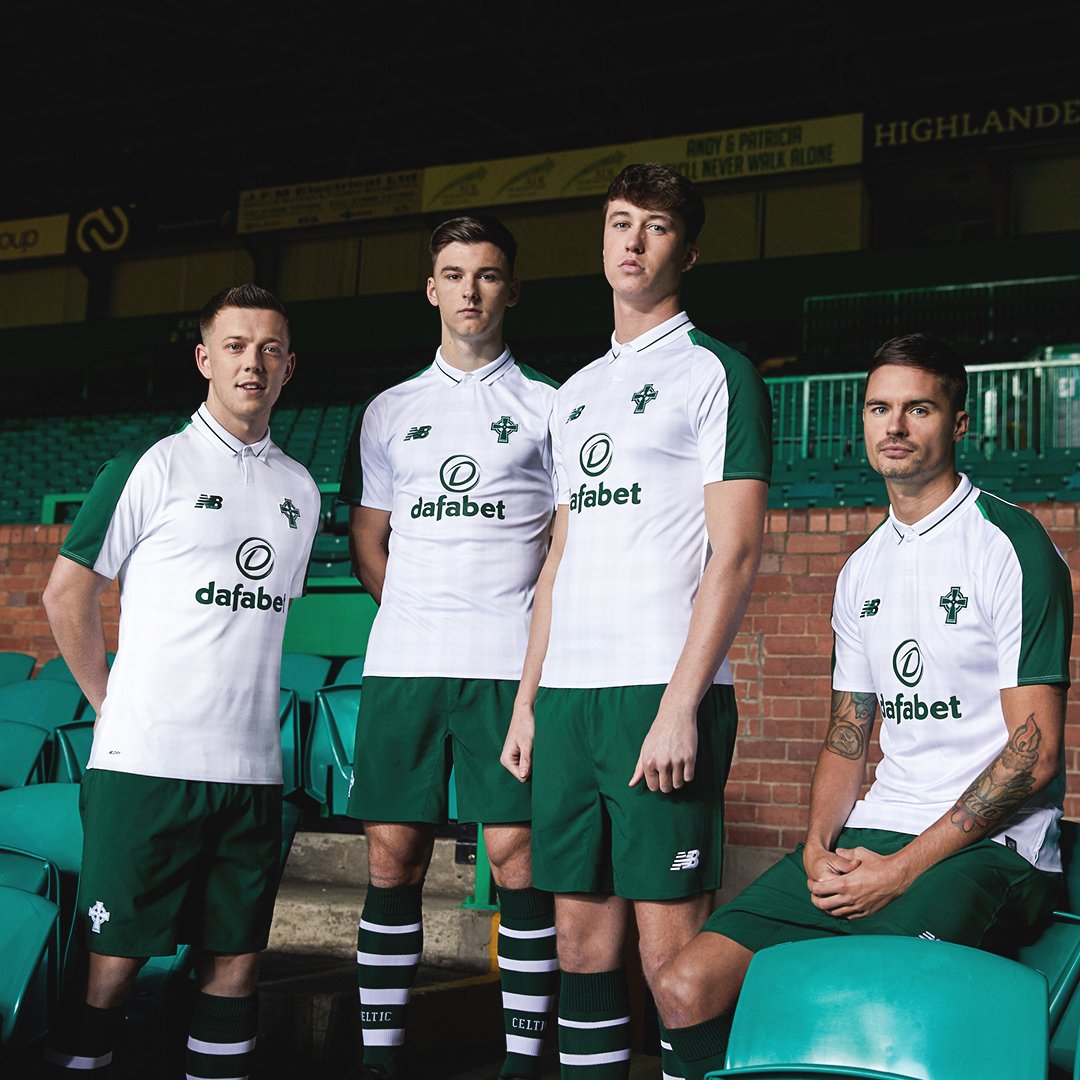 Although it does look good, the players don;t seem to be delighted about it. Then again, bearing in mind what was in front of them, they didn't dare smile in case their wives found out..
assistant manager Chris Davies couldn't help himself..
We regret to inform you, however, that the row of seats behind the lass in the north stand have now been sold.
As ever, the papers are trying to sell our players. Dortmund are the latest to have enquired about Moussa Dembele, presumably having heard Celtic have bought another striker.
Stuart Armstrong is off to Southampton, with the English club apparently about to "firm up their interest ".
So they say, anyway.
It must really annoy the media when they haven't got the faintest idea whats really going on.
Over in Malaga, it appears that "standards " are being set…
There's little to be said. Although it does seem like Gerrard is on top of things.. according to Arsene Parcelie.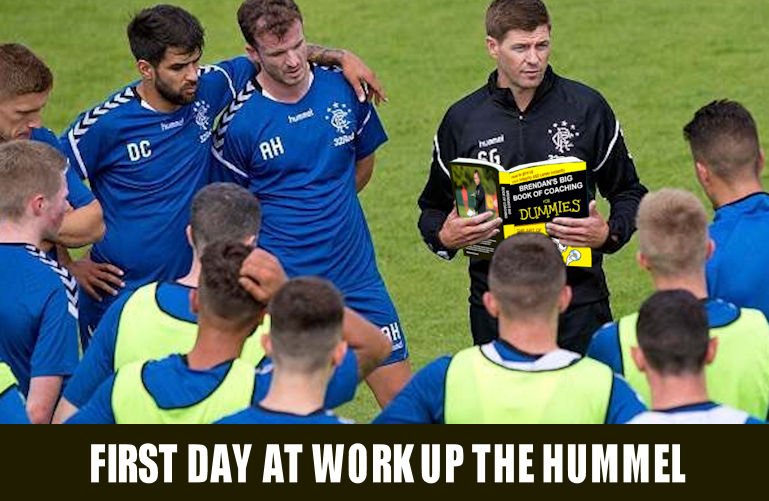 Shorter diary than usual today, as work calls..
the caption competition from yesterday..