Celtic Diary Friday June 15: Fixtures, Frenchmen and Failures
The SPFL have released the fixture list for next season.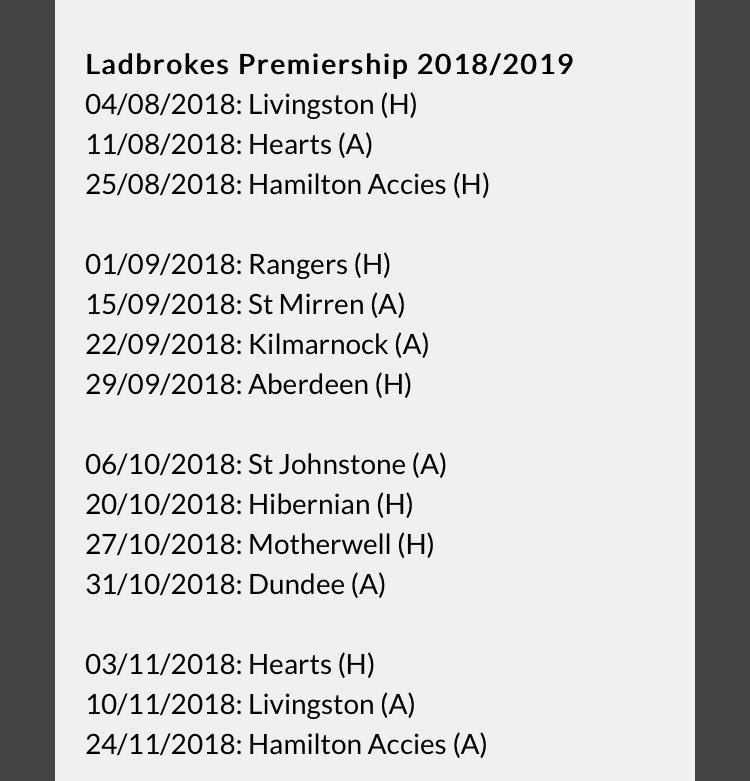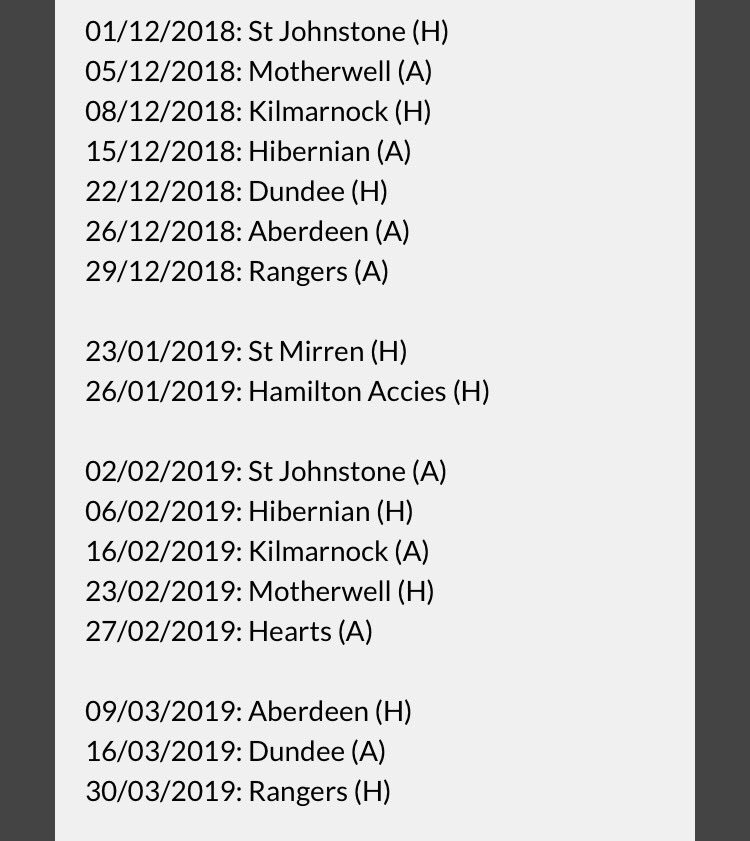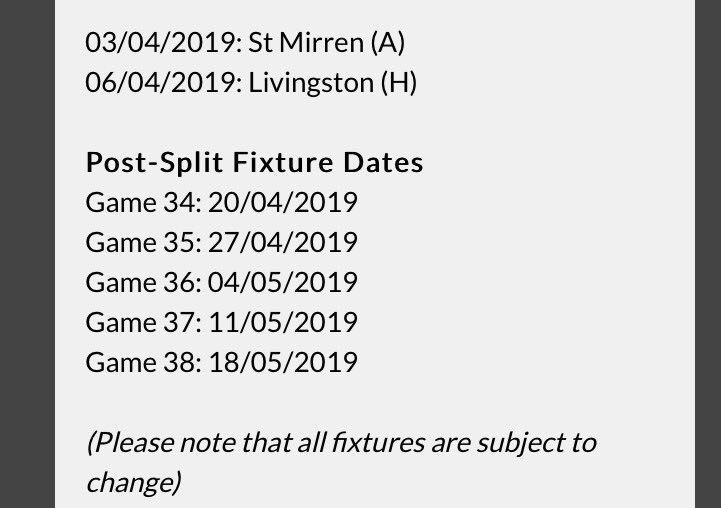 I love that bit at the end, and as we know, nearly all of them will.
The campaign begins on the 4th of august, exactly 104 years from the start of the first world war, and already "rangers " have submitted a complaint to the beaks, as they had planned to abseil soldiers down the front of Ibrox, fire off a few cannons and wave a multitude of flags in celebration.
Instead, they are forced to travel to Aberdeen for their opening game, but at least they know the dons will adopt their traditional surrender posture to give Stevie "Hunny G " Gerrard a winning start to his managerial career.
Celtic welcome new boys Livingston in the flag raising opener which will disappoint Hearts, who tend to be the opposition of choice when anything is being celebrated.
The opening games look fairly straightforward for the hoops, with the first real test not arriving until the 29th of September when Aberdeen come to town, but the one fans will be moat anticipating will be when Hibernian come to town on October 20.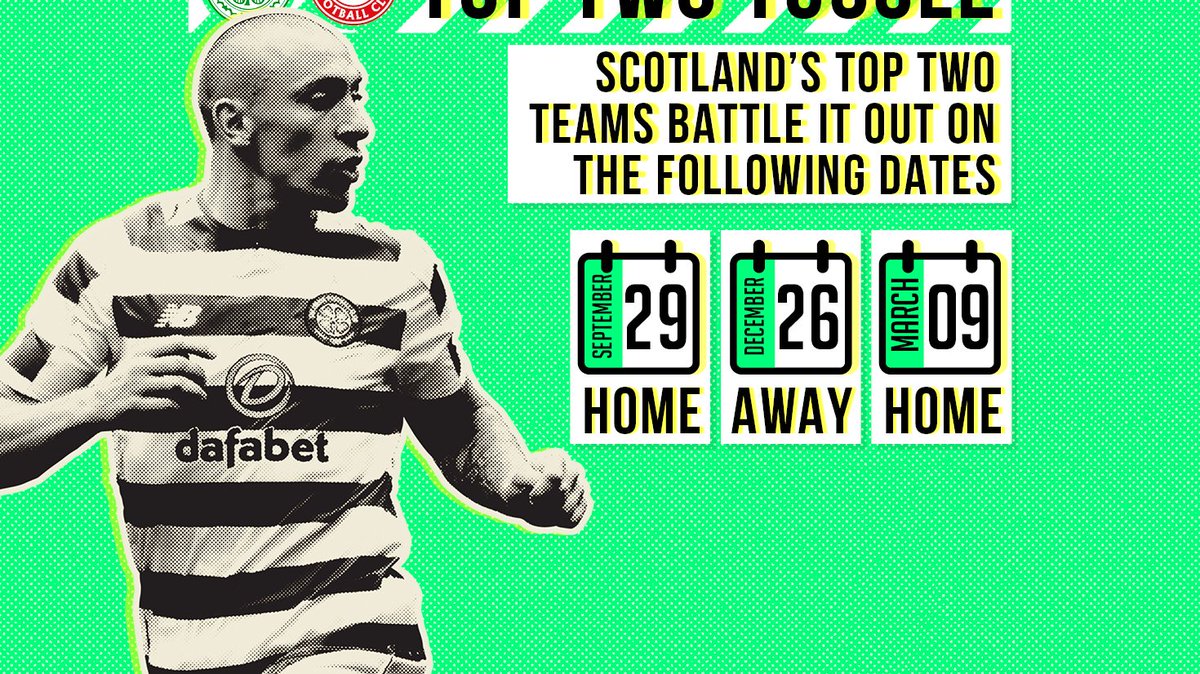 The way the fixtures have fallen also means that post split Celtic could face trips to Easter road and Pittodrie, and one would hope the eighth title is sewn up by then, but intriguingly, there is also a chance it may be won at Ibrox, if "rangers " and Hunny G are still around by then.
We have repeatedly told you that Oddsone Edouard is fully committed to Celtic, and that should be announced today.
The price quoted by many is £9m, but it isn;t going to be anywhere near that, but may rise to it with ad ons.
However, one is forced to question the boards ambition. If we are spending £9m on a player, why not add just a couple of million more and get some real class in ?
The  Frenchman flew back to Glasgow last night to get ready to be paraded in front of the cameras this weekend.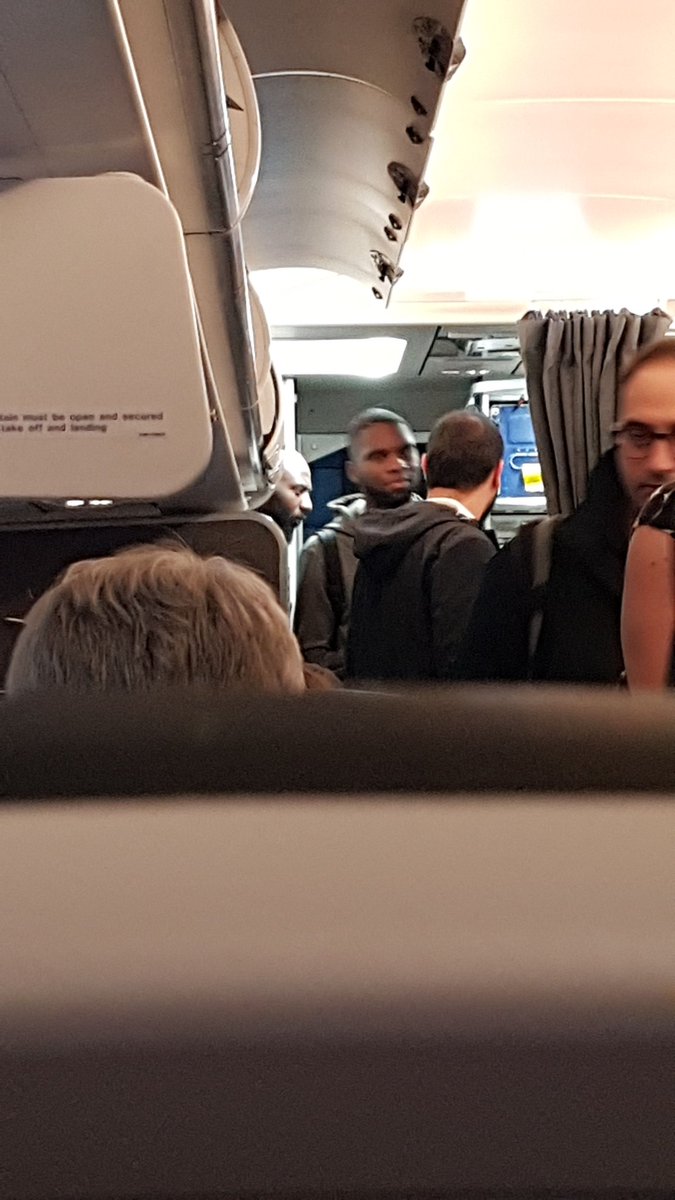 There may be an interesting and welcome development following on behind this deal, as Moussa Dembele is said to want to extend his contract as he thoroughly enjoys being around the other two Frenchmen at Celtic.
But that is just a rumour, and Im not entriely certain of the source, who kept falling over and giggling.
Speaking of rumours, why was this page open on  Patrick Roberts's laptop ?
John McGinn, we hear , will arrive as soon as Neil Lennon accepts he can have Scott Allan, but not Mikey Johnston.
Another name on the radar is Fabian Schar , pictured here very nearly doing what most football fans want to do.
Had he connected with Ronaldo's jaw, we'd have all heard about him by now.
Schar, 26, made his name with Basel in his native Switzerland before heading to Hoffenheim, and he left the German side for Deportivo last summer in a bid to play more first-team football.
Deportivo suffered relegation from La Liga this season, and it's now claimed that Schar has a €4million (£3.5million) release clause in his deal upon relegation to the second tier. 
We'll see.
Anyhoo, like we said earlier in the week.
Relax, its all going to plan.
Over at Ibrox, the new management team took to the stairs to be photographed for the first time together.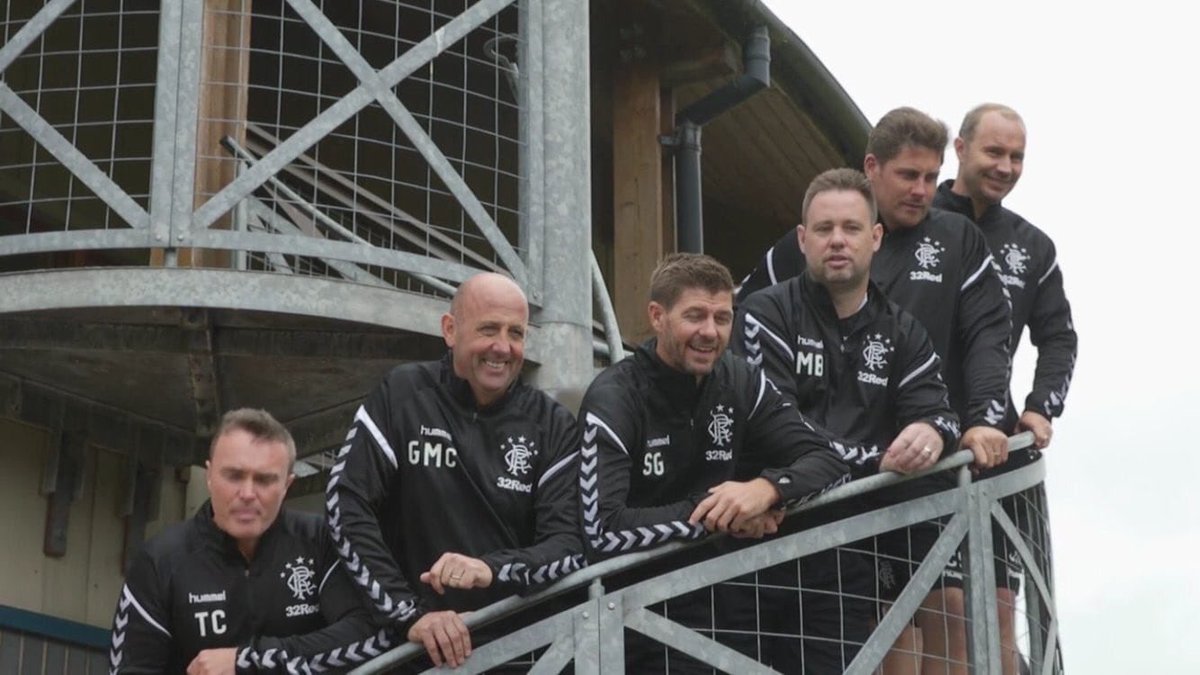 Followers of Pollok juniors may be suffering from deja vu…
The new tracksuits, made by Hummel seem to be of the very highest quality, with only manager Gerrard having ripped his already. Check the sleeve.
Notice in the next picture he hides it…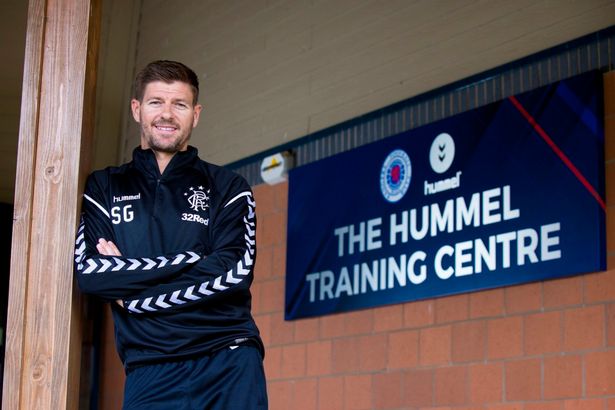 Still, he's the man to lead the latest wave of euphoria…
The Herald reported that the tax man has won his case to collect costs from "rangers ", or Rangers, or whoever they pass the buck to. Keep an eye on where the bill ends up, and how they justify it.
THE TAXMAN has won court costs of £240,000 from the liquidated company that owned Rangers FC after the Supreme Court ruled in its favour over the club's use of Employee Benefit Trusts to pay players and staff.
HMRC had originally sought £320,000 from BDO, the liquidators of oldco RFC 2012 plc in the wake of the so-called Big Tax Case decision in which the court ruled that EBTs should be seen as earnings and therefore taxable.
But it is understood that after a series of negotiations this was reduced. 
The liquidated company that owned Rangers FC. Thats a new one.
And yet another reason why no one trusts the papers any more.
Professional pride is just something for other professions.
Maybe  thats why Jonaton Johansson has been given his jotters, as they need to raise around a quarter of a million pounds to cover this.
Or was that the company ?
Speaking of money, the man who did the accounts for the old club appears to have surfaced on twitter..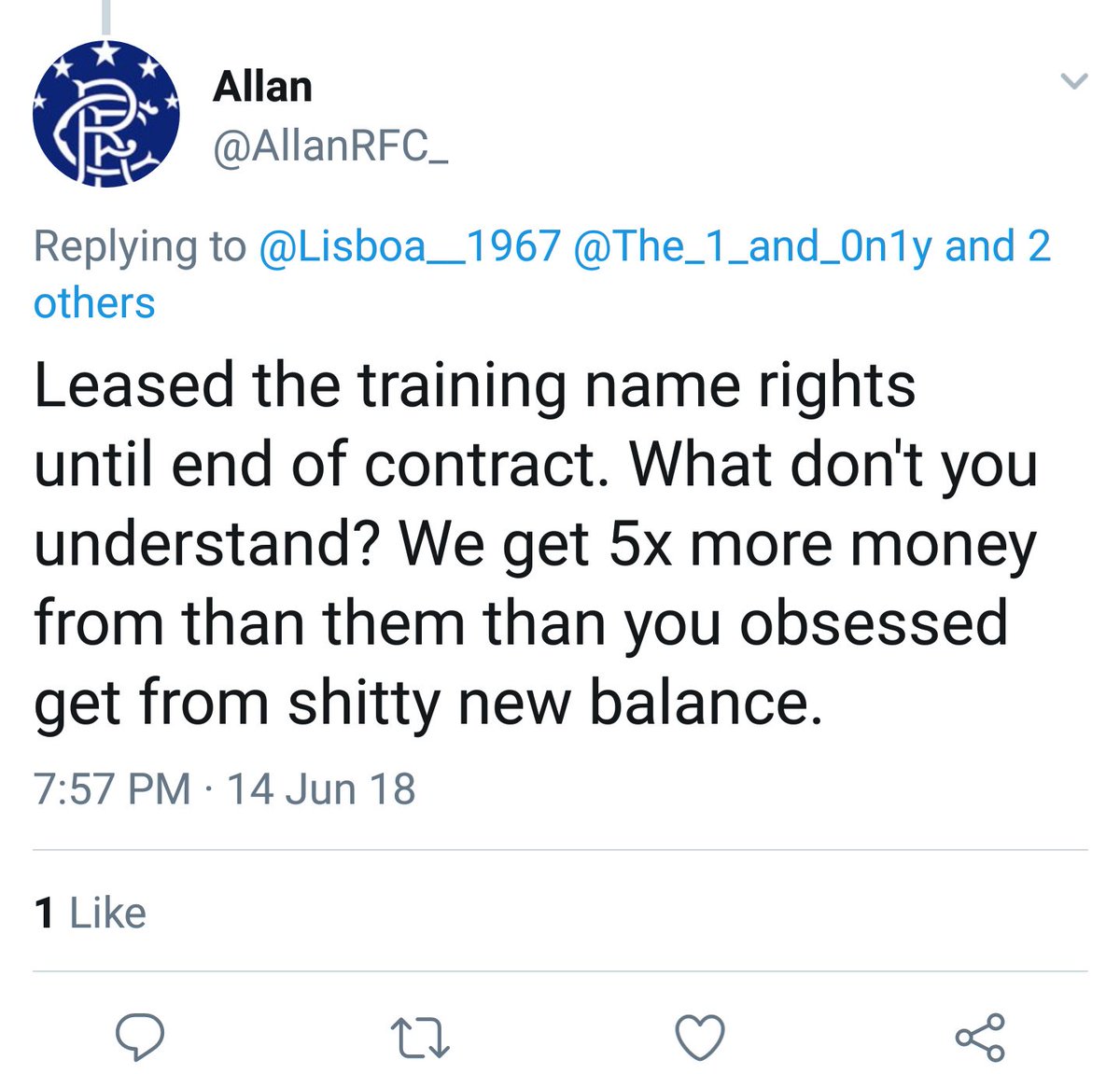 The annual surge of hope is well upon us, and one bar has even decked itself out ready for the new season..
which has upset someone..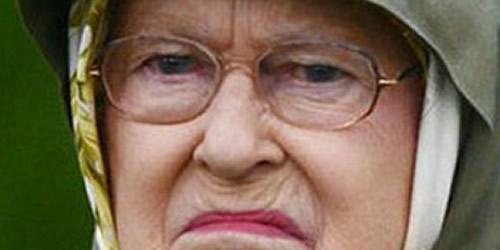 It's Friday, and of course that means its time for
Knob of the Week 
and its my old Stokie workmate, doing a bit of karaoke in Russia.. at the world cup opening ceremony
Once a knob, always a knob.
Well done.
Finally an award that not only he's won by himself, but one that could almost have been designed for him.
We go back to Wednesday for this picture..
Finally, to all our Moslem readers and friends worldwide..