It must be the hot weather.
For instance, i'd to go to the doctors again yesterday morn, more results from my MOT test, and i was sitting next to a guy there who seemed a little morose.
" What are you in for ? " he asked, clearly bored.
Trying to make him feel better, I replied that I was looking to get an endoscopy.
"what's that ?" he wanted to know.
"It's when they put a camera down your throat to have a wee look round. What about you ?"
"Camera up the bottom " He said
"Ah, a colonoscopy. "
"No, the missuss caught me taking photo's of the neighbour sunbathing ".
Well, with all the gloom around our players leaving, and no players coming in, i figured you'd want to hear about someone worse off than ourselves.
Stuart Armstrong, despite not saying anything publicly, is being touted around the less glamorous clubs in english football.
West Brom and Crystal Palace lead the way, and the dilemma for Arnstrong, if indeed he is a bit restless at Celtic, is whether to go for money or medals.
Tom Boyd, who preferred medals, explained…
'What do you want to be as a player?' 
'Do you want to be a winner? Or do you want to just earn good money?
'I really hope Stuart can stay at Celtic. We don't want our best players leaving.
'I know in the grand scheme of things there's a big gap between the Scottish Premiership and the English Premiership. And he clearly has a decision to make.
'But I don't want to see Stuart go. Hopefully we can get him to stay – a five year contract would be nice.
'I think he's a happy man at Celtic. He'll win things there.' His medal haul to date isn't too shabby, though. Four titles, two Scottish Cups, two League Cups – have all been attained in three-and-a-half years. 
That might be the issue. He's got the medals, the stories to tell his grandchildren, and I believe he's now finished his law degree.
And we all know what lawyers are like over money..
Competition in Celtic's midfield is high, with even Kouassi Eboue looking like he's surplus to requirements, although a loan is more likely for him.
Rogic and MacGregor have both proved a point last season, adding crucial goals to their already formidable CVs.
Armstrong though, on his day, is an energetic addition to the side, but that pass in that game late on at Hampden against england may have affected his confidence, especially when combined with injuries and the resultant  slip down the pecking order.
However, a new five year deal, and a vote of confidence from the manager would soon sort that out.
The lad, if he is restless, is taking his time deciding, and so he should. He's 26 now, and his best years should be ahead of him. I'd prefer them to be at Celtic, but won't begrudge him if he decides to move.
As for Kouassi, he needs game time. There's no doubt there's a player in there, but with Olivier Ntcham starting to show he's ahead of him, then perhaps a loan would be a good idea, but with the stipulation he can come back should Scott Brown ever get injured.
As usual, there are various names banded about as additions to the squad, with Jon Flanagan of Liverpool the latest ex Rodgers prodigy to become available.
Injuries have haunted the full back and the Merseyside club have decided to pay him off, as they continue their summer clear out of those surplus to requirements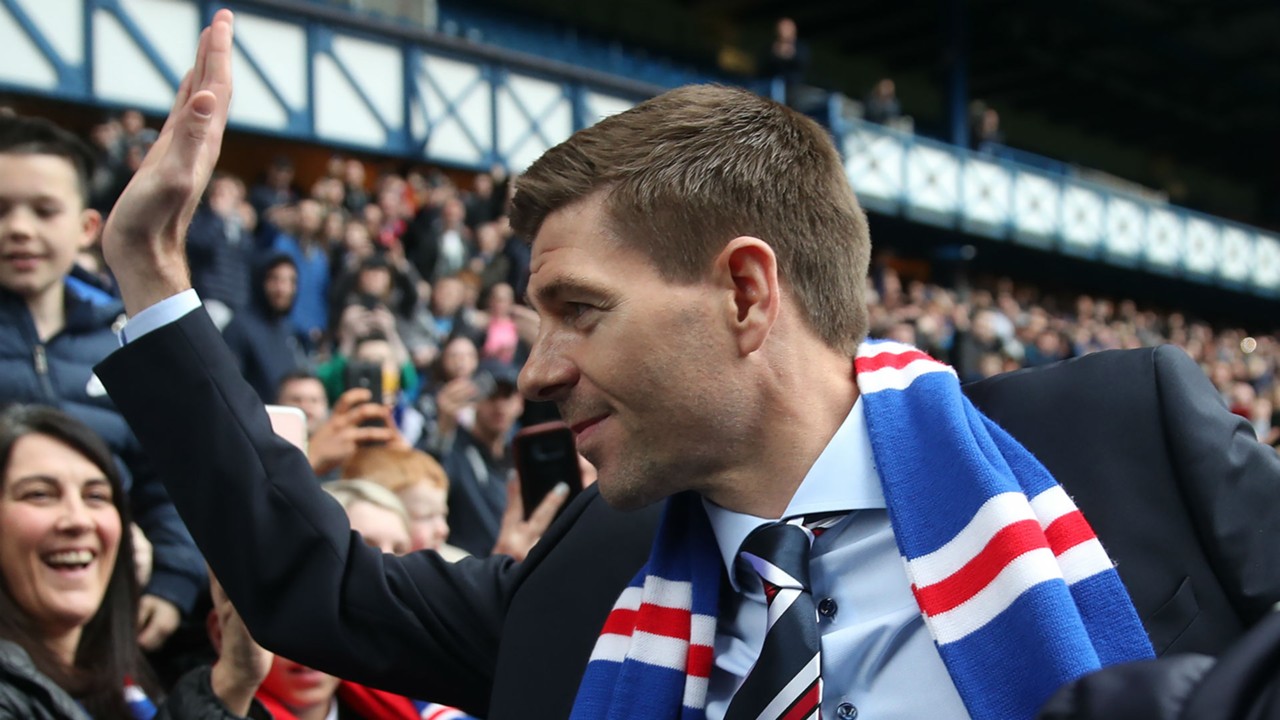 Meanwhile, Celtic manager Brendan rodgers has been out and about visiting Celtic fans in Belfast..
and stealing their mobility scooters by the look of it.
And yet, how would that supporter have felt ? Indeed, how would the manager have felt seeing a supporter so obviously passionate about the club ?
Now, tell me again about that offer from Leicester….
Well, look at how much fun that job is.
Celtic are going places. It might be a bit of a bumpy ride, and we might all fall out with each other on the way, but something is happening at the club.
We do live in wonderful times.
Some, however, prefer the past. such as the Daily Record, who astonishingly referred to Africa in a way that hasn't been done in many a decade. not outside of Tory Party HQ, at least.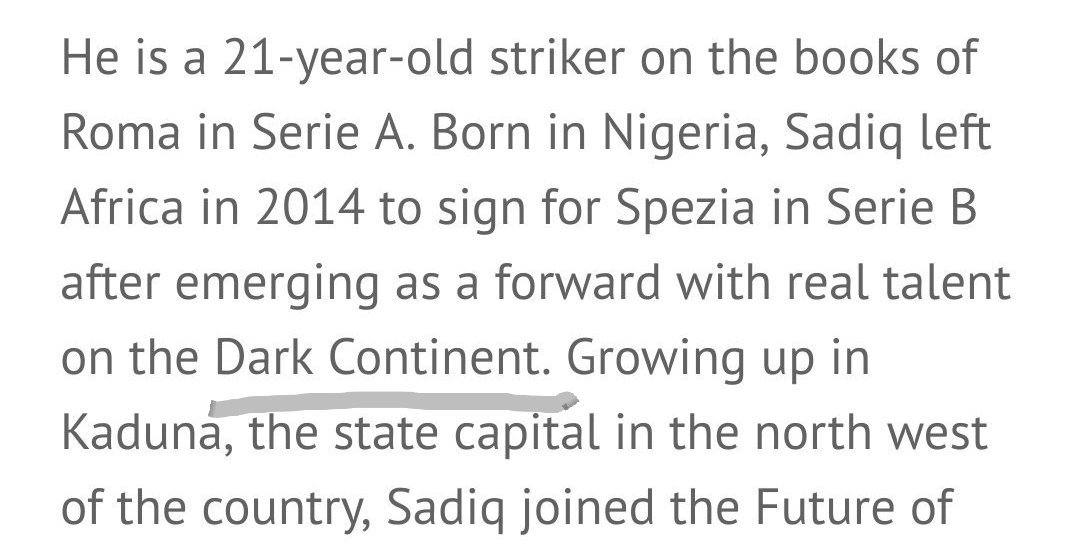 They were referring to yet another "rangers " target, who would have been delighted to read this report.
The term itself refers to the way Europeans back in the old colonial days described Africa, something still evident when you see any standard world map, which always protrays the continent at about half the size it really is..
Dark Continent
Often Offensive
Africa considered as mysterious, especially to Europeans and people of European descent, chiefly when its interior was largely unknown to them. Henry M. Stanley was probably the first to use the term inThrough the Dark Continent (1878). 
To make the point, this is your average world map, one you are probably quite familiar with..
This is an actual size map of Africa, with other countries placed within its border to give a true idea of size..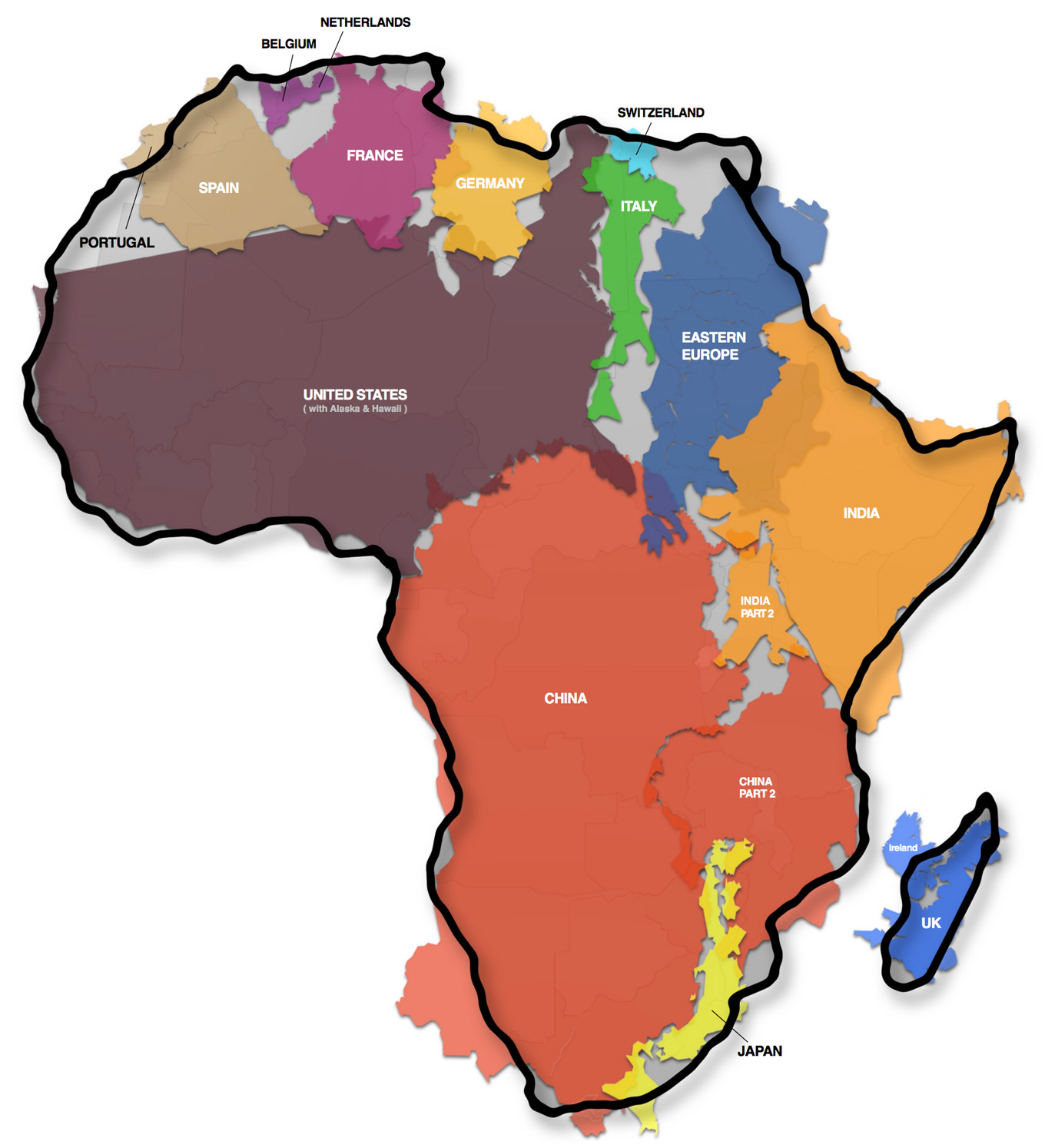 For a national newspaper to use that term shows a shocking lack of knowledge combined with a complete disregard for race relations.
We rang the Record to ask to speak to the author, but we were told he was away on holiday.
Of course, the paper is only pandering to its audience, which consists of a fair number of people who adopt a farily nostalgic outlook on life, late seventeenth century style. and its narratives like that that lead to incidents like this…
Standing at a road waiting to cross and the guy standing next to me starts whistling the Famine Song at me. That's a racist anti-Irish 'song', for those who don't know. Disgusting.
This tweet, incidentally, received 543 replies, the majority of which were not complimentary, and you don't have to guess which nostalgic section of society predominated. Or what the gist of those replies were.
There were one or two, however, who claimed that it was a Beach Boys song that was being whistled, Sloop John B, the lyrics of which include these lines..
However, the incident took place at a bus stop, where boats find it difficult to pick up passengers, so its unlikely that this was the version of the melody being delivered.
Incidentally, I was at a bus stop with Angela a while back, ( I used to do a wee bit of writing for Common Space, where she was editor )and far from being the attention seeker she is accused of, she wanted to be as anonymous as possible, and not just in case anyone saw her with me, which I suppose would be reason enough.
T o my mind, what happened to her last week  reminiscent of this incident…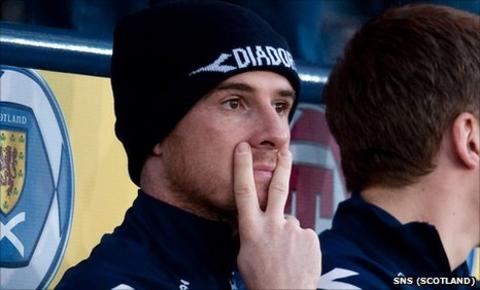 A snide wee jibe that is more common in the playground, the actions of someone carrying around plenty of hatred, but confused as to how to express or explain it.
By now, Angela is used to this sort of thing, and being the hardy wee soul she is, it won't intimidate her or change the way she is.
But as long as the mainstream media encourage and remain afraid of these people, they'll feel like they can do as they please.
You may think the connection with the use of the archaic and offensive "dark continent " term is perhaps stretching the connection a little too much, but it isn't.
There's a mindset out there which is locked in a time warp. And its seeping over into our century.
Is this another example of it ?
HAMPDEN EXIT
SFA compliance officer Tony McGlennan has 'quit the role'
It's claimed the lawyer – who replaced Vincent Lunny in 2014 – handed in his resignation after deciding to return to private practice this summer
The SFA is a mess, the media are a mess, and guess what….no one seems to give a fuck.
Will the papers ask McGlennan why he's leaving ?
If he wants a platform, tell him to get in touch.
There's clearly something going on here.
Yesterday, we showed you this..
From our own Desi mond, as we at Etims prove we can be just as up our own arses  as the media..
Whats got 2 thumbs and cant read a corporate bank statement? 
today..