There's been a few lately.
Its probably down to the hot weather and excessive consumption of alcoholic beverages.
Those telling us these stories are probably drinking a lot more than usual as well.
There's quite a few eminating from Ibrox, but thats to be expected. We'll get to them after the biggie, as we are wont to call it.
Ten in a row.
Thats how Celtic will say farewell to Scottish football, or at least how the first team will say farewell. There may be a second feeder team playing doestically, but the main team will be featuring in the new champions League.
Except it won't be for champions. At least the current version pretends its a champions league, and in that way entry  is based on merit, albeit slightly skewed in favour of those with a larger tv audience.
UEFA are slowly putting the plans together for a new European league, where all the big clubs can play each other regularly , home and away, with massive corporate and television sponsorship.
The global economy has finally come to Scotland.
The criteria is simple. big fan base, 60,000 seater stadium with LED lights and a hybrid pitch, hotel on the grounds…
And it helps if you have a guy on the committee thats highly influential in perhaps organising it it. With a decent manager who likes a challenge..
Incidentally, that committee, the European club Association issued a statement yesterday, after a meeting in Warsaw..
"The model that emerges for the UEFA Club Competitions post-2024 should aim to strengthen the value of the competitions, while increasing the overall number of participating clubs and a greater certainty of matches for all," 
and that they would be
"reviewing the total number of games, release periods, confederation tournaments (dates and frequency), and a re-balancing between European and domestic club competitions.
"The aim must be to develop a new model which reduces the current burden on players and adapts to the new realities of the club game," 
2024 ? Alright, more than  ten in a row, but whenever it happens, its going to happen, and Celtic will be in there somewhere.
Of course, certain financial regulations will have to be adhered to, with perhaps wealthy owners underwriting initial costs, should there be any, but effectively, it just means that you have to be sqeaky clean to get in.
You know, audited accounts, money in the bank-well, even a bank account would probably be enough.
After all, the wealth thats there to be accumulated should lead to a much more even playing field than is currently paraded as an elite competition, especially if its evenly distributed.
Is there anything in this story, and its only fair to say the chap who told us was slurring a bit, well, a lot actually,  but let's examine the evidence.
Celtic have invested heavily in the infrastructure around the ground, and there's more to come.
We also understand that those high up in the club, top of the north stand, presumably, are furious with the way events have transpired domestically, and have no further wish to be associated with it.
There has always been a real fear at Celtic that the other clubs, especially whichever version is playing out of Ibrox, will manipulate things to "clip our wings ", and Celtic are having none of it.
Sharing home gates, increasing the amount of live television games from Celtic Park, anything at all that could cut revenue.
In any other industry that would not be allowed, but Scottish football is a law unto itself, or at least it thinks it is.
So, we believe a top secret memo was passed around the latest board meeting, never to be spoken out loud, and everyone had to eat it after they read it…
Time, of course, will tell, but knowing that there is an end in sight to the piss poor Scottish set up, down largely to its piss poor governing bodies, is probably why the club haven't complained about "rangers " failing to meet certain criteria and being granted a licence to play in europe.
You didn't know ?
The SFA website was updated yesterday..
With Celtic supporters and shareholders ready to quit the game, simply because its rigged and those rigging it don't give a toss who knows, the club has to do something.
I like to think that they have decided not to stay where they aren't wanted.
But lets go out in a blaze of glory.. three more trebles, and , of course,
Other wee tales from the side of the city where the sun always shines include a message not to worry about any strengthening of the team. It's all in hand, and we're to ignore the media, for they know not what they speak of.
And there are some silly stories being bandied about, as the media do their best to find that exclusive exclusive..
Nathan Dyer ? oh dear…
No chance.
Some of them are valiantly still hawking john McGinn elsewhere, but as we know the player is already settled on his new vocation, and Oddsone Edoaurd is staying as well.
The club  just want to make a big song and dance of it when its revealed, along with anyone else who hitches their trailer  to the Celtic juggernaut.
Some of the more ludicrous tittle tattle, as expected, is pouring out if Ibrox and the surrounding pubs and clubs.
David Hopkin ?
Well, have you seen either Gerrard or McAllistair any where near Ibrox during their first week in the job ?
Wheres the big interviews ? The ones where the new guys tell us how proud they are to be in situ, and what they intend to do about the clubs current predicament.
There have been none, there have been plenty of others telling us what they intend to do, but nothing from the pair themselves…
Someone may have pout two and two together and come up with five, but that was their club accountant, so there may yet be something in it.
All the while, Dave "The "King has been spraying accusations right, left and centre about everyone and anyone he can think of, a deflection tactic he has employed for quite some time now.
Oh, thats from the Evening Times, by the way, that label.
The headline referred to the "rangers " owner as "The King"
They've stopped pretending completely now.
We also hear of a sex scandal over on the other side of the city.
I think thats what the fellow meant when he said they're all fucked.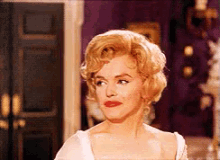 There's another petition doing the rounds which deserves your support, if I may be so bold.
Scotland have been drawn to face Israel in the upcoming European Nations League, or whatever its called, and with the Israeli's currently restructuring Palestinian society with bombs and guns, Scotland should make a moral stance and refuse to play them following in the footsteps of Argentina, who cancelled a friendly this week.
We skipped the caption competition yesterday, so we go back to Monday for this one..