Or it might be tomorrow.
There's a lot of issues that should be resolved over the next day or so, though some of them will be today.
The SFA will submit to UEFA the list of clubs that they have approved for a European licence. That means that they have done their bit and reckon everyone is playing by the rules.
Or will they hand it back to UEFA, and ask them to sort it ?
This is the first real test of Ian Maxwell, who has replaced Stewart Regan as the face of Scottish football.
In fact, all he has to do to earn a little bit of respect and hand the file to UEFA and ask them for a little clarification…
Then there's those poor chaps who signed for "rangers " when Ibrox was a tax haven. They have until today to respond to HMRCs request to sort things out.
Not one of them has gone to the papers, interestingly enough, to tell us how they were duped, and to point out that there were letters from the club which meant they didn't have to worry about it. Or, indeed, from the company that owned the original club, which would surely help to clarify this same club myth.
We may be about to see the whole story start to fall apart.
If Hector was at my door demanding thousands of pounds, I'm quite sure I'd be looking for a buyer for my story.
Or a book deal.
Then there's the Takeover Panel, who by now will have realised that Dave King has absolutely no intention of opening a bank account to deposit that £11m into, although he'd be hard pushed to find a bank that would let him.
All this the day before Stevie Gerrard moves into his office to herald a brave new era… an era that may well start with litigation against King from those he has upset at Celtic with his frantic claims of skullduggery in the Scottish game.
How ya doin, Stevie ?
Welcome to Glasgow.

Steve Gerrard,Gerrard, he's Red,White he's Blue he's hard, he's the Gaffer at Ibrox Park, Steve Gerrard,Gerrard

Boom thats The Gaffers new song for the start of the Season




But he's ready…by jove, boss man Dave is ready to take on all comers..
And he's released a statement, which believe it or not has been tidied up by the stenographer..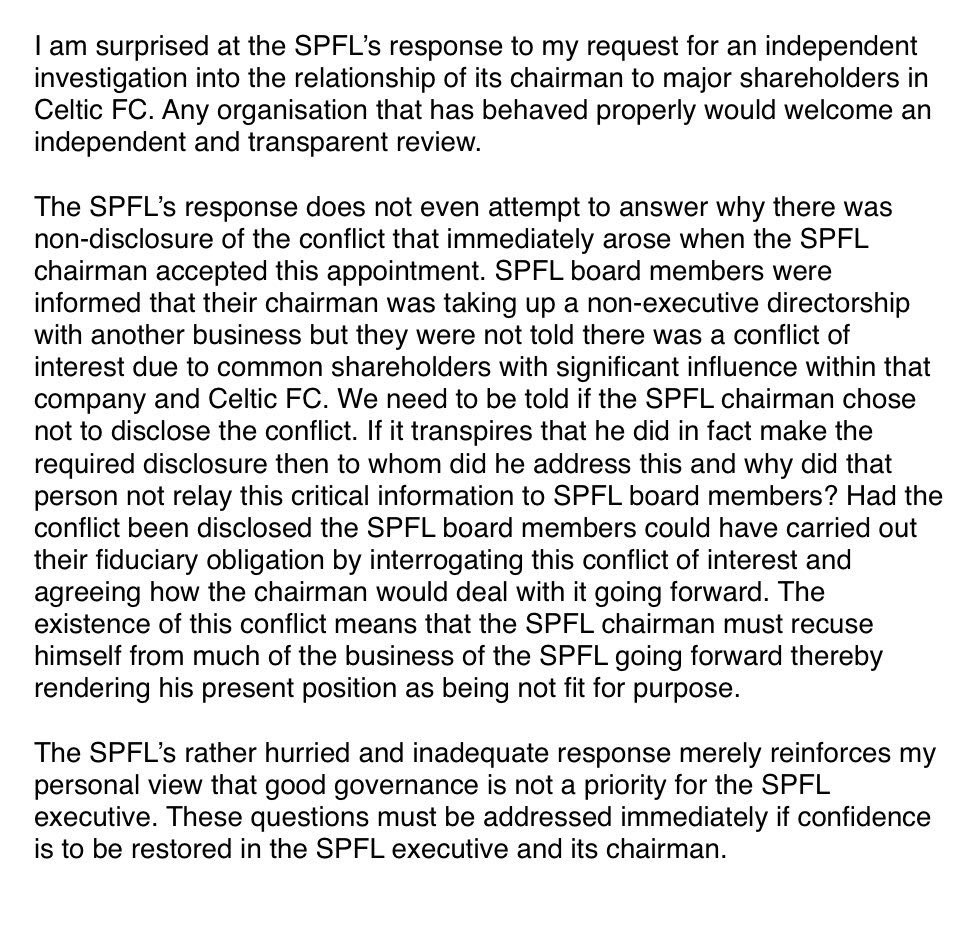 Of course the SFA isn't interested in good governance. They passed King as fit and proper for a start.
Douglas Park, for instance, has texted him to tell him to shut the fuck up about conflicts of interest.
And Campbell Ogilvie, Andrew Dickson and Gordon Smith have turned their phones off completely, whilst avoiding any glass houses in the immediate area.
Mind you, he's right, any organisation that has behaved properly would welcome an independent and transparent review. 
Except his, obviously.
Anyway, it doesn;t matter, , Celtic and Lawwell control Scottish football, and everything else..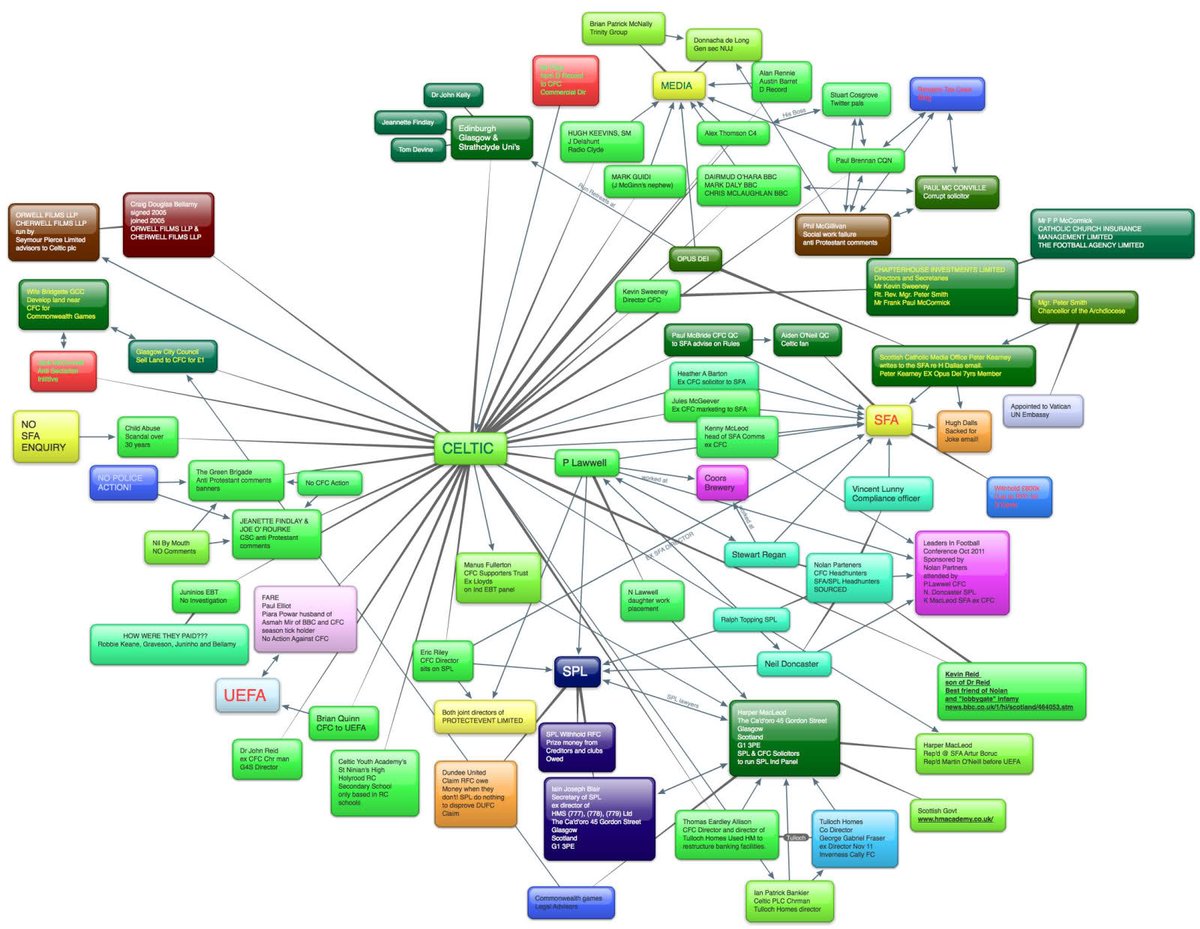 King, it seems, has the battle fever on..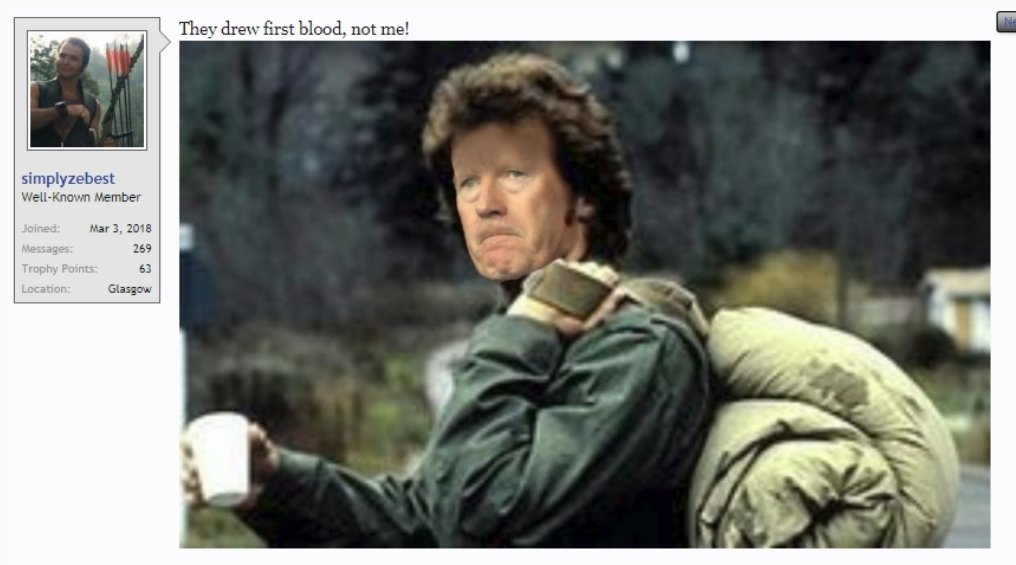 Meanwhile, back at the ranch, Brendan Rodgers has been playing down our hopes of European success for next season, a traditional offering ahead of the qualifiers these days..
"A lot of great work has been done here but there's still a long way to go to be anywhere near competitive at that level – and that's the real world of football. 
"Even the Europa League is like a Champions League Two now when you look at the teams, resources and everything in that.
"That isn't to quash any hope but I am here to try to fight and keep the club moving. But it has to be step-by-step. We are in a real exciting period at the club.
"There are a lot of things that we need to develop and improve and unfortunately that won't happen overnight as Celtic don't have those resources. It will be something that is a year-on-year improvement." 
I'm happy with that, as long as we keep progressing, and whilst it may not seem like it, holding onto and improving players is progression as well as spending big bucks on big names.
More so, in fact, as the team grows and learns together.
For us, the Europa League was the most realistic target to get. It was always going to be difficult but we did it.
"Everyone will say it doesn't matter how you get there but, of course, we wanted to do it in the best way we possibly could."
"We didn't achieve all of our goals but certainly we achieved our main ones, in terms of qualification for the Champions League. That was a good focus for us at the start of the season.
"We had a fantastic season in terms of winning the trophies, but there's no doubt the effects of last season meant there were some moments when we didn't defend well enough or run hard enough; not every player, but some players. 
That was noticed, and will be worked on.
Something else we hear that the manager has noticed is the unusually long injury list this season, and training methods are being looked into as a possible cause. We'll try to find out a little more about that.
What the manager is saying, and admitting , is that there is room for improvement.
We didn't press the game as well as we wanted. We were able to find a way to get through the games when it didn't happen – but it won't happen next year. We know we need to play at a greater intensity more often.
"We've done it in big games, and we've done it in a lot of games, but there were certain others we could have been better in.
"I understand we have a lot of fixtures. This season we played 61 competitive matches and that's excluding friendlies and internationals.
"It's a hell of a lot of games but, at the same time, I will need to push the team ever harder against in order to get more points and to score more goals." 
Its great to see him accepting responsibility and addressing the issues.
You could say he is telling us…
We keep hearing that the bulk of our transfer business -incoming , at least-will be tied up shortly.
Sounds to me like the work for next season is already well underway.
Yesterday, we showed you this..
Today..