Celtic Diary Tuesday May 8: Hey! We'll Do The Rumours
One of the most bizarre stories doing the rounds yesterday concerned the absence of Leigh Griffiths from the 3-1 win at Tynecastle.
It has been said that the charismatic striker failed a drugs test after the recent mauling of "rangers " at Celtic Park, a test presumably taken before any of the players had a chance to go out celebrating anyway.
Griffiths responded to the stories in typical fashion..
LG 9️⃣Retweeted








Then he realised people were actually taking it seriously..
Brilliant to see people accusing me of failing a drugs test

. After a short stay in hospital having a couple scans , safely home, and looking forward to being back training with the team Thursday .

There certainly were stories circulating, and its nice to see that for once, the target has just come out and ridiculed them.
Anyway, as you know, we are the guys who make stuff up, but at least what we make up has a ring of credibility to it.
Celtic managed to overcome a robust Herts on Sunday, running out 3-1 winners despite a magnificent attempt by the home side to emulate the Wattenacio style of anti football so feared throughout Europe in the latter part of the last decade.
A wee bit of creative gardening meant the grass was a little longer than usual, and Hearts captain Christophe Berra admitted that the idea was to stop Celtic from passing the ball quickly.
Then Steven Naismith, clearly showing signs of advancing age and retreating physical condition blundered into Scott Brown , and despite it happening in front of the referee and the linesman, managed to stay on the pitch to have a go at snapping James Forrest's ankle as well.
Brown suffered no permanent damage after the stamp by the former Scotland man, but revealed he will wear his new shorts for the rest of the season, as there does seem to be a campaign to stop him breeding amongst fellow , er, professionals..
Naismith stayed on after that, but was too tired to get near anyone else, and had to settle for swearing at players as they ran past him.
There are calls for the Compliance Officer to take retrospective action, but he's still busy re-wording the report on the Ibrox shenanigans , so it'll have to wait.
The tackles were laughed at by fuckwitted commentary duo Ally McCoist and Steven Craigan, and if BT sport want to be considered seriously when the new TV contract is discussed, they should dump this duo to show they mean business.
The BBC were upset beyond belief, refusing even to acknowledge the result..
Hearts 1-2 Celtic: Christophe Berra kicks Brendan Rodgers criticism into long grass
2-1 ?
Rodgers had criticised the pitch..
I thought the win was outstanding,"
"But I sit a little bit embarrassed because of the pitch.
"You talk about standards, and this is a great club, Hearts, really passionate,  I felt really sorry for both sets of players.
"You saw it early on, the ball got thrown out and it stuck in the grass it was that long.
"It's not just to suit us, I'm talking about football in general. I was disappointed from a footballing perspective.
"It was the first time I said to a team of mine 'building the game from behind is a huge risk because the ball is getting stuck', so at half-time I said we had to play a more direct game, and from there we dominated the game.
Berra responded with;
"It depends what team you're playing.
"You're not going to have it nice and slick for Celtic with their top players. At the moment, we're not at a place to be competing with Celtic at that level." 
Or you could teach your own players to pass a ball, and encourage them to practice it..
But thats not their way, and although some Scottish sides have progressive coaches, such as Kilmarnock and Hibernian, there are still one or two of the old school who refuse to move forward.
Its not only the team who have a piss poor attitude, the stewards were at it as well..
The Evening times picked up the story..
THIS is the shocking moment security stewards seem to be forcibly closing the gates on desperate fans as they tried to enter Tynecastle Stadium. 
Seem to be ? There's a video online that shows they did.
The disturbing video, uploaded on Twitter by Carol O'Connor, was shot on Sunday at the Edinburgh park before the Ladbrokes Scottish Premiership match between Hearts and Celtic.
Carol, who was at the game, captioned it: "Folk getting crushed at hearts."
In the clip, fans can be seen making their way into the stadium when stewards, security staff and police officers start closing the gates on supporters who were still making their way in 
On twitter, one fan referred to the policing standards..
RaisedOnCeltic
@Raised_OnCeltic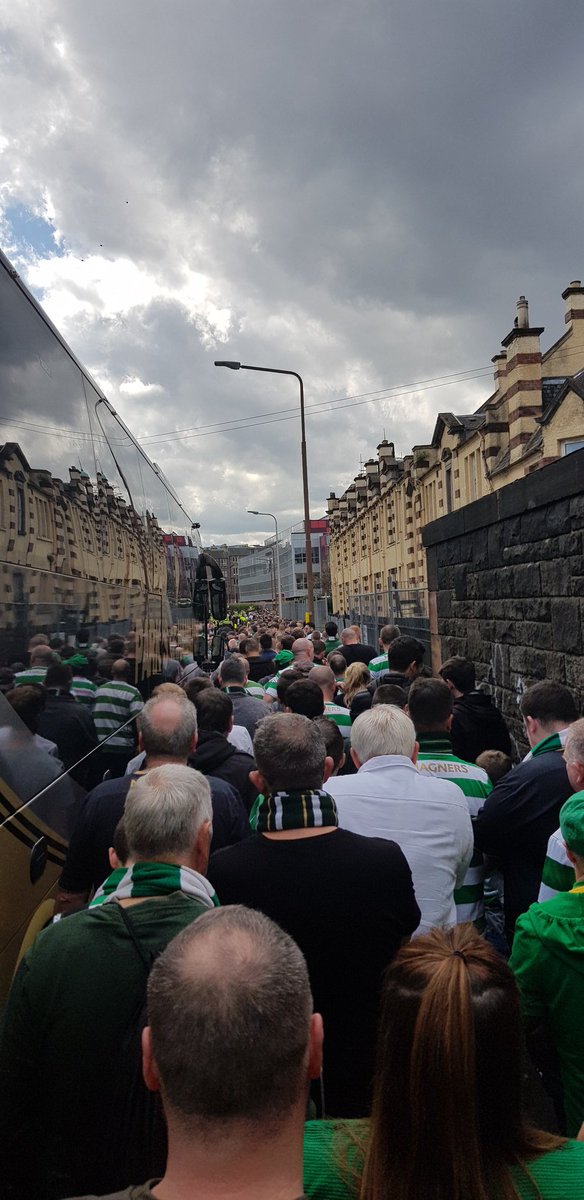 20 minutes until kick off and police trying to herd us down this path to stadium. Horses at side and aggressive policing. Shambles. Jumped queue. Not taking wean through that. 
The same poster also showed a supporter being ,er, challenged , by a steward…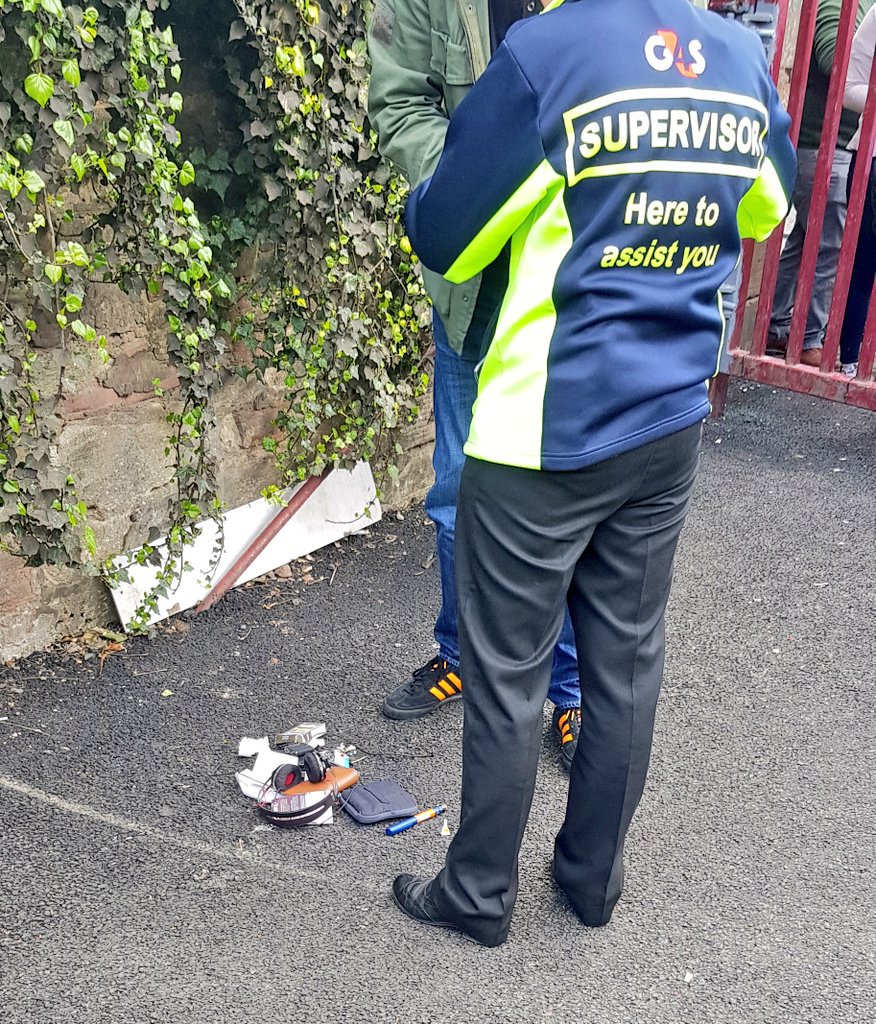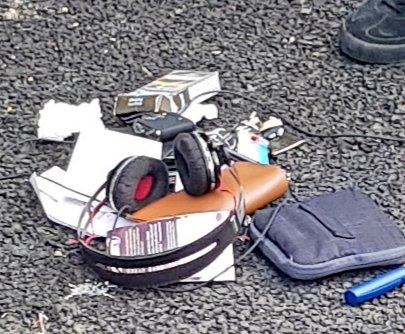 Interestingly, G4S are the company that has just been selected as the governments first private police force.
Perhaps they will, in time, drop the G4 from their name and add another S….
Peter Lawwell and the board are notoriously slow to defend their cash cow support.
To not demand action from Hearts, and the police, after this treatment of the support is unacceptable. 
Time to show that they care…
Kilmarnock are next up tomorrow night as Celtic finish off the season with two home games. There was always going to be a home midweek game purely to annoy Celtic fans, and perhaps even affect the match day revenue…all these little things add up to an attempt to curtail Celtic's finances, don't be thinking anything else.
Oddsone Edoard is injured, Leigh Grifiths is still in custody,  leaving Moussa Dembele as the only forward option.
Others, such as Stuart Armstrong and Scott sinclair may feature, the latter delighted to get on the scoresheet again in Edinburgh.
These two work well together, and maybe their lack of appearances together has affected their form.
Armstrong is expected to leave in the summer, which may mean to get Sinclair back to doing what he is capable of, we need to find him a new playdate.
As has been the norm under Brendan Rodgers, expect the transfer business, or at least the bulk of it, to be done early.
That should include Edouard signing up for the long haul, and its not surprising really, as the spirit world has been dropping hints for a while now…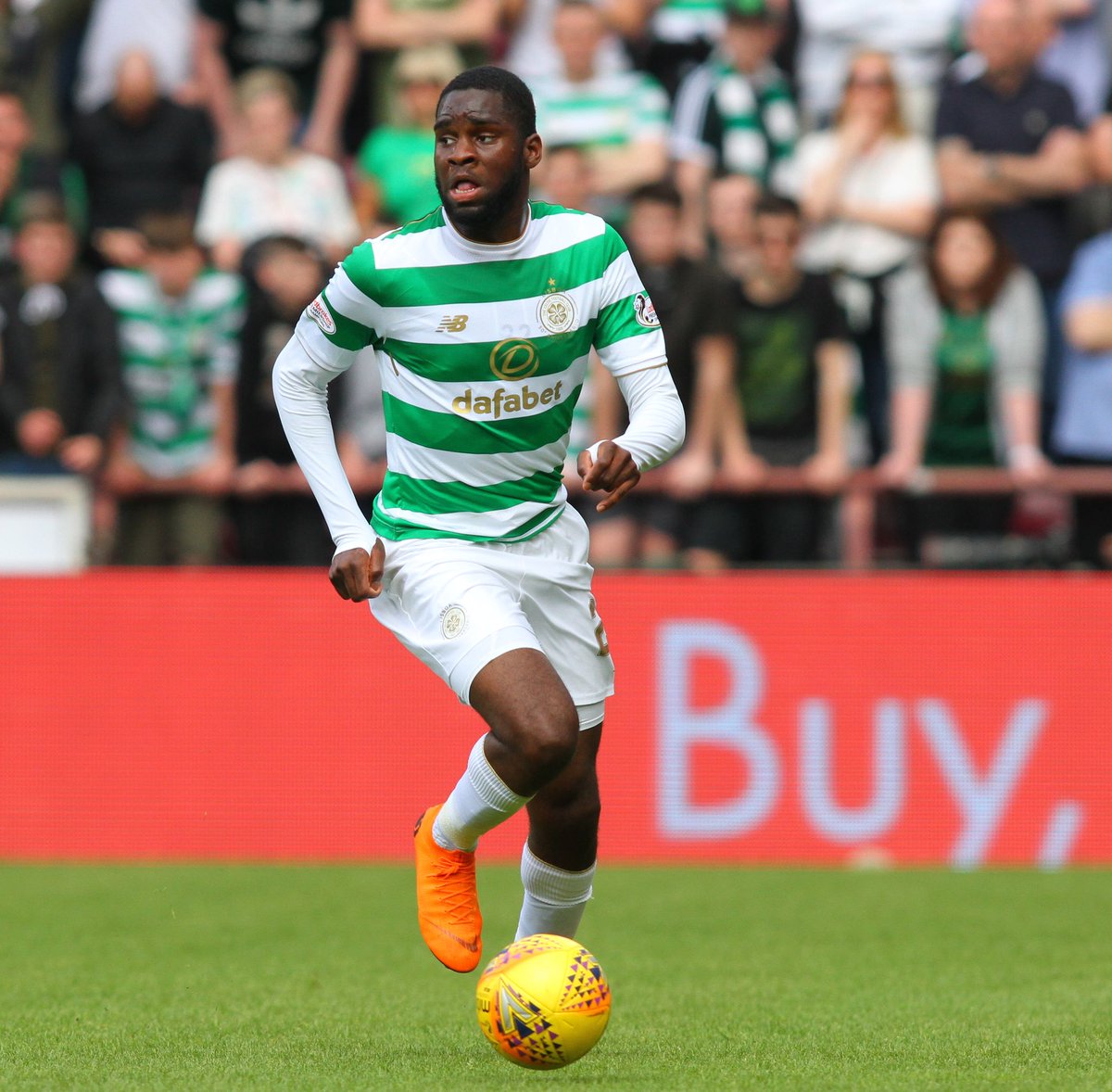 With , as far as we know, John McGinn set to join, and the net being cast for at least one more central defender, the management are keen to get it all in place quickly.
That includes a return for Gary Ralston, who has done well at Dundee United. Mikael Lustig is not past it, and should be good for at least another year, and after that he can mentor Ralston, as long as the big Swede is left to do his own job, and not have to cover for his team mates.
Speaking of Dundee united, were they having a pop at someones tendency to be distant from the truth ?
During last nights play off game with Livingston, they made a substitution..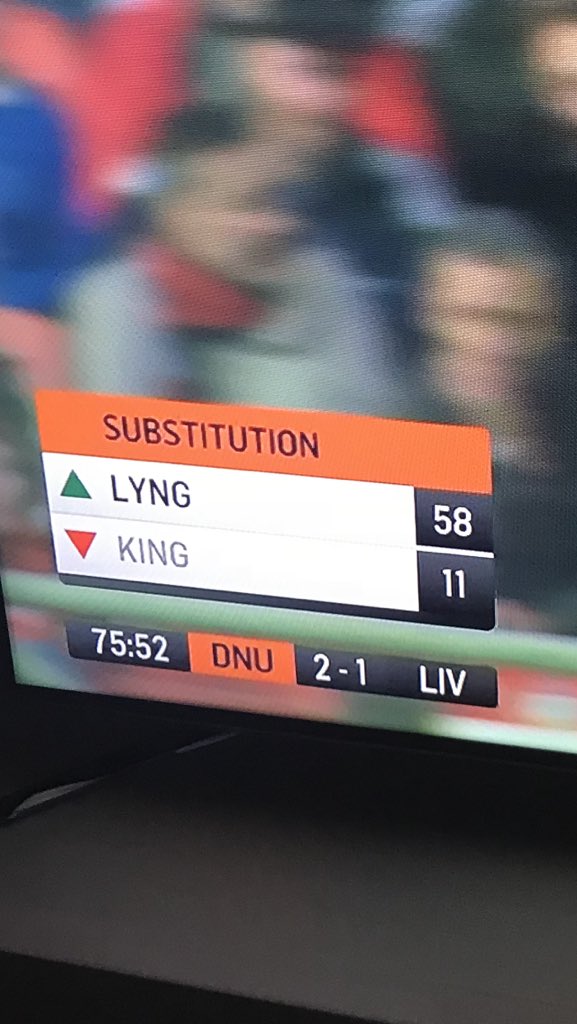 Ah, to that summer festival of fun at Ibrox…
Yesterday was a bank holiday, which meant that Dave king could let the support down gently with a media briefing outlining his plans to fund the Gerrard Revolution.
Which amounted to a new share issue to raise £6m.
Enough to cover the day to day losses.
Gerrard may well be the first manager ever to resign before he even takes on the job.
As far as we know, he's quit drinking because apparently the last time he had a few beers he did something really stupid, and he is suffering from the "fear ".
How stupid ?
Well, here's a post from Kerrydale Street that sums up where the Ibrox giants stand..

Note its former media man Jack Irvine in the reply.
And then theres the BBC, who have finally started to ask questions…
Well, a man at the BBC..
Anyone care to explain how this works: convert debt to equity, raise money by issuing new shares, at the same time that you're required, under protest, to offer to buy out shareholders, using money you can't get out of South Africa? 
Fraser is the BBC Scotland business and economy editor, and as a result perhaps someone who the sports hacks should have consulted about the business dealings at ibrox, perhaps as far back as the last twenty years or so.
If not him, then someone similar might have been able to help them report accurately on the goings on over there.
Gary Ralston, at the Record, is blissfully unaware of these rules…
Dave King insists Celtic will fold like 'a pack of cards' if Rangers win just ONE title
The Ibrox chairman reckons their city rivals depend on Champions League cash as he vowed to back Steven Gerrard all the way in toppling the seven-in-a-row champions. 
In yet another fawning piece of fiddling with each other under the table, Ralston gives King his head to try to reassure the hordes.
Its not even worth reproducing, suffice to say that there are no difficult questions, and even less convincing answers.
All king does is talk about Celtic, ironic considering their support use obsession as their first default argument when they are being laughed at.
A few days ago, the diary predicted that they wouldn't get Gerrard, they wouldn't get any fresh investment, and they wouldn't get anywhere near Celtic.
Two out of three ain't bad, and I'm still fairly sure of the hat trick.
Gerrard has been talking though, and he might still turn up in June. He outlined the type of player he wants.
"If you are not a hungry footballer, you shouldn't be at Rangers. Simple as that." 
I think I've seen his first two signings..
There has been no diary over the last two days, the garden won't build itself..
So we go back to Saturday for this picture..