Celtic Diary Friday May 4: Rugby, Rumours and Rank Rotten Reporters
The Guiness Pro14 tournament,  an annual rugby union competition involving professional sides from Ireland, Italy, Scotland, South Africa and Wales, is looking to hold its final at Celtic Park.
CELTIC FOOTBALL CLUB'S home ground at Parkhead could be set to stage next season's Guinness Pro14 final as organisers seek to spread the appeal of the competition.
It's expected that Celtic Park might be confirmed as the venue for next year's decider in the coming weeks, amid reports that the Pro14 final could also be staged in South Africa in the next few seasons. 
Eight finals have taken place since the play-off system was introduced in 2009-10 and seven of them have taken place in Ireland, with another one due later this month when the Aviva Stadium stages it for the second year in a row.
The venue was selected for the opening five seasons of the play-off system based on the highest seeded team, with the RDS hosting it four times and Thomond Park staging it once.
In 2014-15, a venue was selected in advance for the first time, with Kingspan Stadium in Belfast being awarded the final, while a year later Connacht and Edinburgh headed to Murrayfield in Edinburgh for the only final to take place outside Ireland since the introduction of the current system.
But that looks set to change next year with the 60,000-capacity Celtic Park poised to host the event in a season where both the Champions Cup and Challenge Cup finals will also be staged at a football stadium, when St James' Park, home of Newcastle United FC, will be the venue this time next year.
By then, Celtic will be hoping to celebrate an eighth Scottish Premier League title in a row before their stadium hosts the Pro14 showdown. 
As its a rugby game, there will probably be beer on sale, and once its there, it would be a shame to waste it…. as indeed, it would be a shame to waste any contact between the drinks giant guiness and anyone involved in marketing and sponsorship at the club.
See, I think ahead.
Over on the other side of the city, "rangers " are poised to bring in Steven Gerrard as manager, subject to a few terms and conditions, and we'll come to that later, but are Celtic about to usurp them with a bold move for Wayne Rooney, who along with Gerrard will be remembered as a great player and an intellectual ?
Rooney is only 32, and may well be given a swansong in Glasgow , not as a serious contributor to the sides efforts in Europe, although his experience and commitment would help, but simply to outshit and outgiggle the Ibrox hordes.
Well, if the media can talk shite, so can I.
And boy, have they gone into overdrive this morning.
Steven Garrard, it seems , is set to take over as the eighth manager in the short history of "rangers", after he apparently "verbally " agreed , subject to terms and conditions, to be the latest messiah for the gullibillies to attach themselves to.
In fact, he'll be taking on two management positions if he does. His first and his last.
Fresh from a run of four defeats with his young Liverpool side, the man who wasn't ready to take over another new club, Milton Keynes dons, is now ready for the challenge at Clusterfuck FC, which should provide enough laughs to ensure that the re-inforced corset business defies the rest of the economy.
Oh, by the way. It is a new club…
A_Guide_to_Starting_a_Sports_Club_tcm21-149209
This kind of defines the club /company/clusterfuck criteria.. from it we are drawn to this paragraph..
Incorporation as a Limited Company
Forming or converting your sports club to a Limited Company enables your club to become established as a legal entity in its own right, separate from the individual members. There are two forms of Limited Company: 1. Companies with an issued share capital, where ownership and control lies with the shareholders. This form is generally inappropriate for sports clubs. 2. Companies limited by guarantee, where the members of the company each guarantee to pay a nominal sum (usually up to £5 each) in the event of the company being unable to meet its obligations. This form is usually used for sports clubs wishing to incorporate as a company. There are several advantages to this structure. Because the club is a distinct legal entity, it is easier for the club to enter into contractual arrangements e.g. to borrow money, own buildings, or stage very large events. The club itself, rather than the individual members, are responsible for the club's obligations and debts (unless one of the officers has acted negligently or fraudulently, in which case the individual remains personally liable).
And the individual members can only be held responsible for the debts and obligations of the club up to the nominal value of their guarantee. The regulation and administration of Limited Companies is more onerous, and there are legal penalties for failure to comply.
All Companies require various legal instruments such as a Memorandum and Articles of Association, and these must be registered with Companies House.
The annual accounts must be presented in a prescribed form for Companies and also lodged with Companies House where they are open for public inspection.
All Companies are subject to the provisions of Company Law; they are run by "Directors", and some club members may potentially be prohibited from becoming a Director because of their previous involvement with other companies or their financial status.
You should consider forming as a Limited Company if one or more of the following apply to your club:
You own a high value of assets in the form of buildings, facilities, or financial reserves. However, some clubs have found a significant capital gains tax may be liable if they own considerable assets.
You are engaged in selling significant volumes of goods and services to non-members such as training courses, accreditation, equipment, lettings, books and other materials
You are planning to organise a major event where there is a potential risk of significant financial loss (in which case, you might consider establishing the event as a limited company owned by your club) 
All of the above fits the criteria of a sports club ( Rangers, now in liquidation ) becoming one and the same as the company.
Its what they did.
So, for example, when a prospective employee is told that its the same club, but not company, perhaps his advisors should ask themselves if they have lied about something so fundamental about the position on offer, what else have they lied about ?
Well, I can help here.
Or, at the very least call into question the veracity of any offers or promises made to Gerrard by Dave king, a man who has about to be the subject of a cold shoulder order from the Takeover Panel, a man who has yet to put any of his own money into his Ibrox venture, a man who has persistently lied to his fellow directors-so much so that two of them took the train out of dodge a couple of days ago-and indeed a man spoken of by a South African court judge, after being found guilty of 41 offences with these words.. They are not alone in that assessment.
However, the media don;t see him like that. and they certainly don't want the Ibrox faithful to see him like that.
So far, not a single one of them has questioned the rumoured massive investment he has promised.
No one has asked him why any investor would put up the tens of millions of pounds reported -note,reported. He hasn't. To my mind actually said anything about it himself, not publicly.
Indeed, the media only "understands he is seeking new investment."
It's the same with Gerrard.
It's "understood " he will take the post.
No one has actually sat down with him and discussed why he wants it, what he intends to do when he gets there, and what he hopes to achieve.
There's plenty of speculation, and little else.
You'd think the media, given kings track record , would be all over this. Well, they are, but not in the way any grown up journalist would be.
There are plenty of articles telling us about how it would raise the profile of Scottish football, plenty more about potential youth players from Liverpool coming to ply their trade in Glasgow…yet only one story along those lines has any substance, the possible loan move of young Rhian Brewster to Celtic.
Call me a cynic, and thats kind of what this diary is about, on a wider scale, but could this have anything to do with the endless spin ?
SEASON tickets for season 2018/19 are now available for renewal. The deadline for fans to renew is Monday 14 May. 
They need that money. Simple as that.
We hear that one former manager has received a bill for thousands of pounds from his time at the old club, payable to the new club, and when he questioned it, he was told..
" You were the last person in the trophy room and you left the fucking lights on " 
Sadly, this kind of cynicism hasnt reached the gullibillies, who having followed several messiahs are yet again convinced this one is the real deal..even though he has yet to sign a real deal.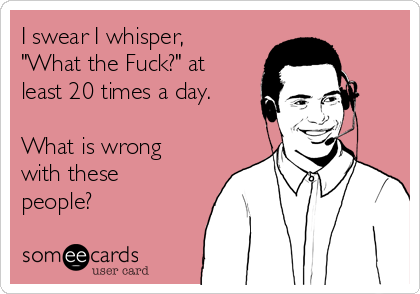 I offer this as evidence..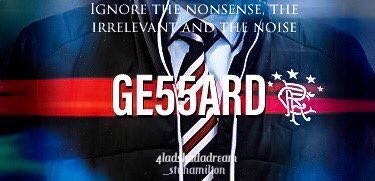 and this..
Rangers: What will Steven Gerrard inherit at Ibrox and where does he need to strengthen this summer?
Away from all that, lets take close our eyes and take a trip back thirty years…
Though you should click on the link before you close your eyes.
Obviously.
Yesterdays picture, placed before you for your perusal-look, you try to come up with a different intro every fucking day for the caption competition…
As an aside, we used to have a driver in the Lennon CSC who managed that very feat, on an empty service station car park many. many years ago in a minibus.
True story, and such was the ribbing he took during the rest of the journey, he dropped the bus at the hire depot and told everyone to "make their own fucking way home ", and never came back.
I ended up being the new driver, for quite a few years, and I've never forgiven him for it.
Anyhoo, the caption competition…A very high quality of entrant, worth a read if you haven't read them all, but this one stood out.
Today..
You thought I'd forgotten, didn't you ?
Well, I nearly did, becuase i felt it was so apparent who should earn this weeks Etims
Knob of the Week  
Theres thousands of them, in fact…