Celtic Diary Sunday April 29: (Mis)Match Preview and Other Nonsense
Here we go again.
Four games to go, one win needed and arguably the best chance to secure the title comes today as a ragged "rangers " roll up to Celtic Park.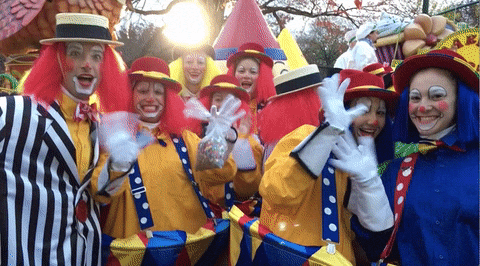 Here they are at Central Station this morning..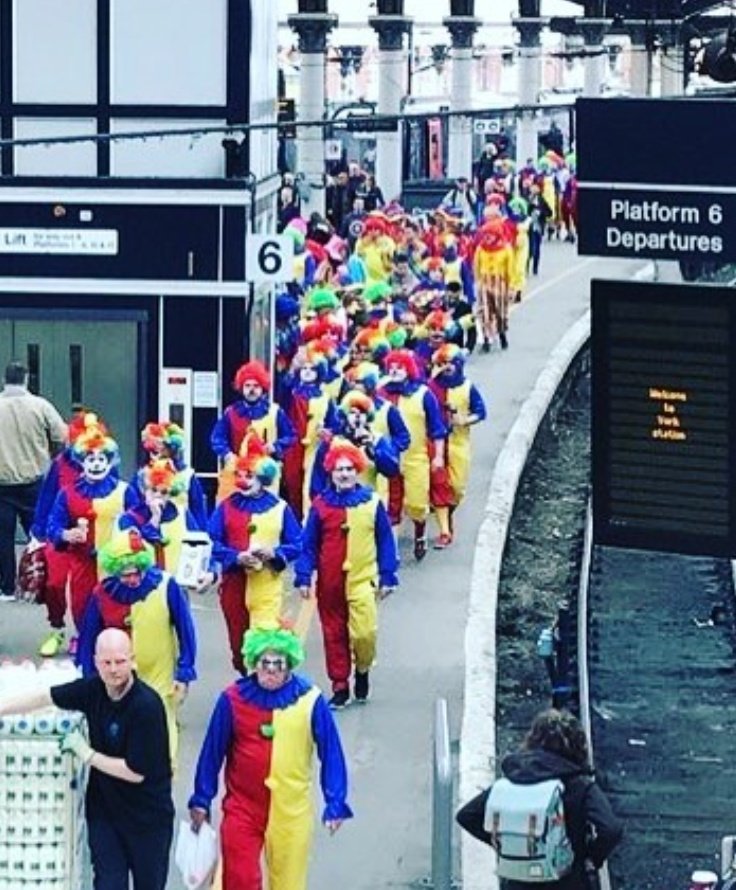 With little on the park to give encourage to their support, and the best they can hope for today being merely delaying the inevitable, their friends in the media have been in overdrive ahead of the game..
The ever dependable "Parody " Forsyth in the Telegraph..
Steven Gerrard will be the next Rangers manager, providing three issues – so far unspecified – are resolved between the former England and Liverpool midfielder and the Ibrox board.
The Sunday Telegraph can disclose, however, that spending on players is not one of the outstanding matters and that Gerrard has been assured that he can make a case-by-case argument for cash to be released for preferred transfer targets.
The same arrangement permitted Mark Warburton to sign Joey Barton on exceptional terms and also for Pedro Caixinha, during his brief reign, to bring Carlos Pena and Bruno Alves to Ibrox for wages that were cited as necessary to add exceptional strength to the playing squad.
Gary McAllister, the former Leeds United, Liverpool and Scotland midfielder – who managed Coventry City, Leeds and, in a caretaker capacity, Aston Villa – will move to Ibrox as Gerrard's assistant if the remaining issues are settled.  
The Sunday Mail ( Scott MacDermott ) dutifully reports..
Steven Gerrard is on the verge of saying yes to Rangers.
MailSport understands the club's hierarchy has held "very positive" talks with the Liverpool legend.
Now Gerrard is within touching distance of the Ibrox hotseat and ready to seal a sensational move.
The Rangers board are hopeful that – if final details can be ironed out – they'll be able to unveil Gerrard within days.
Three unspecified issues… but not the warchest. He's fine with that…
If this is the case, then one of those issues will become the reason he won't take the job.
Apart from anything else, we hear he has invested a lot of time and money into a new venture..
Radio Clyde covered their arses with this wonderfully worded tweet..
It's being reported Steven Gerrard is on the verge of agreeing to become the next Rangers manager. 
but not by them….
Under fire, or about to be fired, manager Graeme Murty tried to remain optimistic..
"Getting a win would alter the mindset, I believe, not only for the players, but possibly also for the fans as well." 
Tricky, an absence of a mind being a characteristic of "rangers " supporters of late, as the Gerrard story seems to indicate.
This week we also saw the news that Allan MacGregor, the former Rangers goalkeeper who refused to TUPE over to the new club, was on his way back to Ibrox, a story which kind of dropped off the pages when his current club, Hull City, expressed surprise at the move..

| AC: "Contrary to reports, Allan McGregor wasn't at Rangers yesterday and he hasn't agreed terms with Rangers – he was here yesterday! The manager had a private conversation with him this morning and nothing happened with Rangers." #hcafc #UpTheTigers 
AC: "All we can do is say to Allan is say we want him to be part of it next year. This Club is lucky to have two quality goalkeepers. The private conversations with the manger and the Club will hopefully come to the conclusion that he is here next year."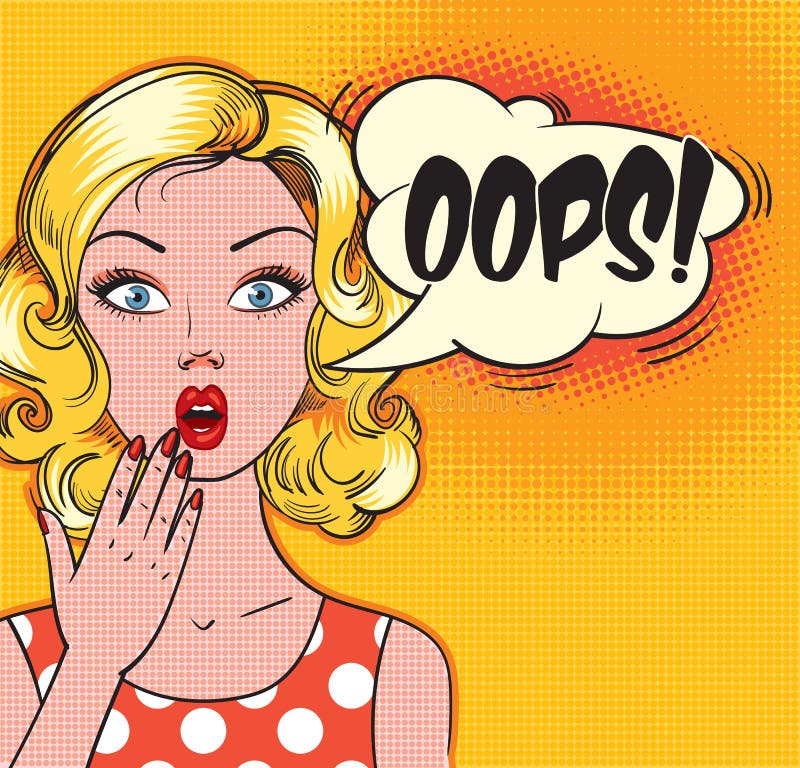 Frankly, who gives a toss ?
Today is all about Celtic, and that second seven in a row.
Captain Scott Brown is feeling good about things..
"Everyone was telling me I was finished a few years ago.
"But I just keep bouncing back and proving certain people wrong.
"That has definitely put a smile on my face and it's probably made a few of them miserable too.
"Not a lot of things bother me in life. But I like putting a smile back on my face. I know I can still play 60 games a season at a top-quality standard. 
"I've been playing in the SPFL and Champions League for two seasons now, dominating games from start to finish. But people were saying my legs had gone and that I was finished at 30 years old.
"I'm fully fit again and I train every day. I'm still one of the fittest in the Celtic team.
"That's what keeps me going and keeps me feeling as young as I do.
"A couple of years ago, we had a lot of games and I was playing with injuries.
"I played through it but that's hard because you want to do the best you possible can.
"I was trying to help out my manager and team-mates at that time – but it didn't look great on me.
"I continued to turn up because I'll play through thick and thin for anybody. But in hindsight, I should probably have just taken six or seven weeks out to recover. Thankfully we still managed to win the league.
"Now, I'm in the most consistent form of my career. That has been the key for me this season. 
"I came to Celtic to be a winner. I got a wee taste of it at Hibs when we won the League Cup but I wanted more.
"I've won leagues, cups, Trebles but you just get greedy. I'm hungry to keep doing it and I've got the drive to win as many as possible before I call it a day." 
In a nutshell, thats the attitude thats needed today, and in the cup final.
No more talk of complacency, no more taking the foot off the pedal, (no more cliches -Ed ) .
The Celtic support are talking in terms of making the "rangers " support fully aware of where they are in the grand scheme of things, and want to see the hoops hit their city rivals for as many goals as possible, perhaps even with a few incidences of showboating thrown in for good measure.
Can we calm down a bit.
Lets just get the three points.
After the two recent defeats at Ibrox and Hampden, even Graeme Murty is professional enough to make sure that he does everything he can to prevent a humiliation.
Celtic win likely win 1-0 or 2-1, and it will be the dullest game ever with the ibrox side probably just hoofing the ball out of the stadium every time they get it to frustrate the Champions.
There's no way they will go toe to toe, and there will be little confidence amongst their players to even try it.
Expect a game of shootie in,  and that is what will keep the score down as our forwards have yet to break the habit of aiming at the keeper.
There's talk that Moussa Dembele is not fit for the game, and he will be replaced by Oddsone Edouard, which is a strange one, but then again, the "rangers " defence is susceptible to a physical game.
Mikael Lustig has a broken toe, but should be okay if he just uses his other foot.
Speaking of feet..
Danger for Rangers will come from Celtic star Tom Rogic's size 14s
The Sunday Post's Danny Stewart…
BRENDAN RODGERS reckons Tom Rogic can add another chapter to his already illustrious Celtic career by shooting the Hoops to the title.
The Australian internationalist clinched the Treble for his team with his late winner against Aberdeen in the Scottish Cup Final last season.
And the perfect indication of his well-being this year is the fact he has already scored against today's opponents, Rangers, on three separate occasions during this campaign.
Small wonder, then, that his manager fancies his chances of making an impact once again this afternoon. 
"Tom is a really special talent, and the mark of the big players is the significant contributions they make in the big games," he said
"He gives you that, and for that reason he will always be in the history books here at Celtic.
"I think he is the best player we have got at understanding where the space is on the football pitch.
"And that vision allows him to receive the ball better than anyone.
"His reception skills are amazing. He has the brain to find space.
"We see it in training every day and in the games. That's why he's so elusive.
"He's difficult to pin down because he can find the space and from there, technically, he can score.
"Plus, of course, he is a technically highly-gifted and a great finisher."
Rogic rarely performs for the full ninety minutes, and often can be accused of not doing a lot during a whole game, but by jingo what he does do he makes count.
Suffice to say that if it does finish 1-0 no one will be surprised if he is the man who scores the winning goal..
Those of you lucky enough to be going to the game and not building a bannister around the decking in your garden after a week of laying a new lawn might be interested in the arrangements to keep everyone safe..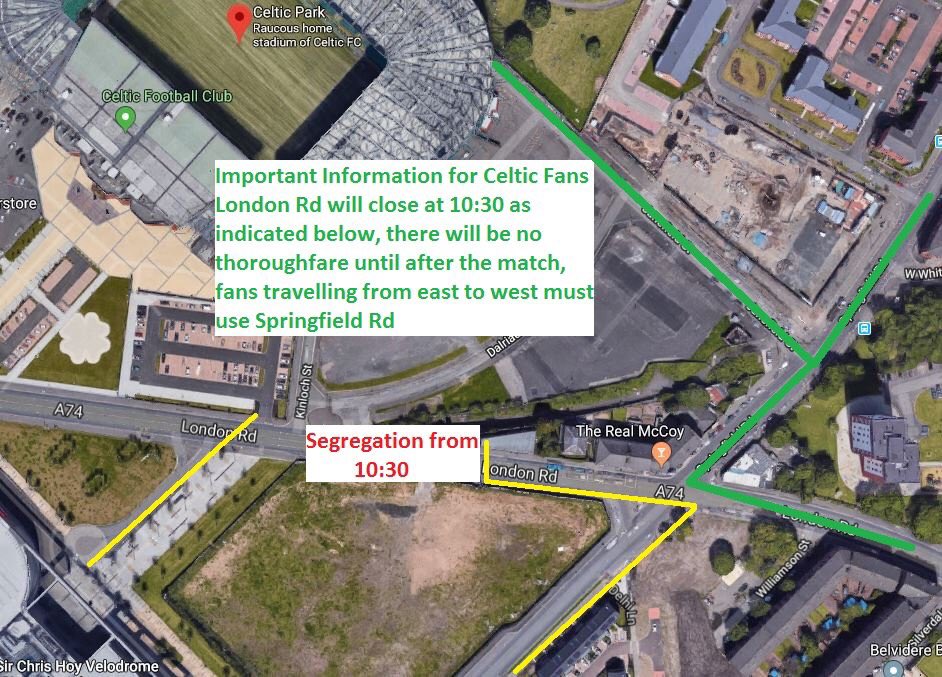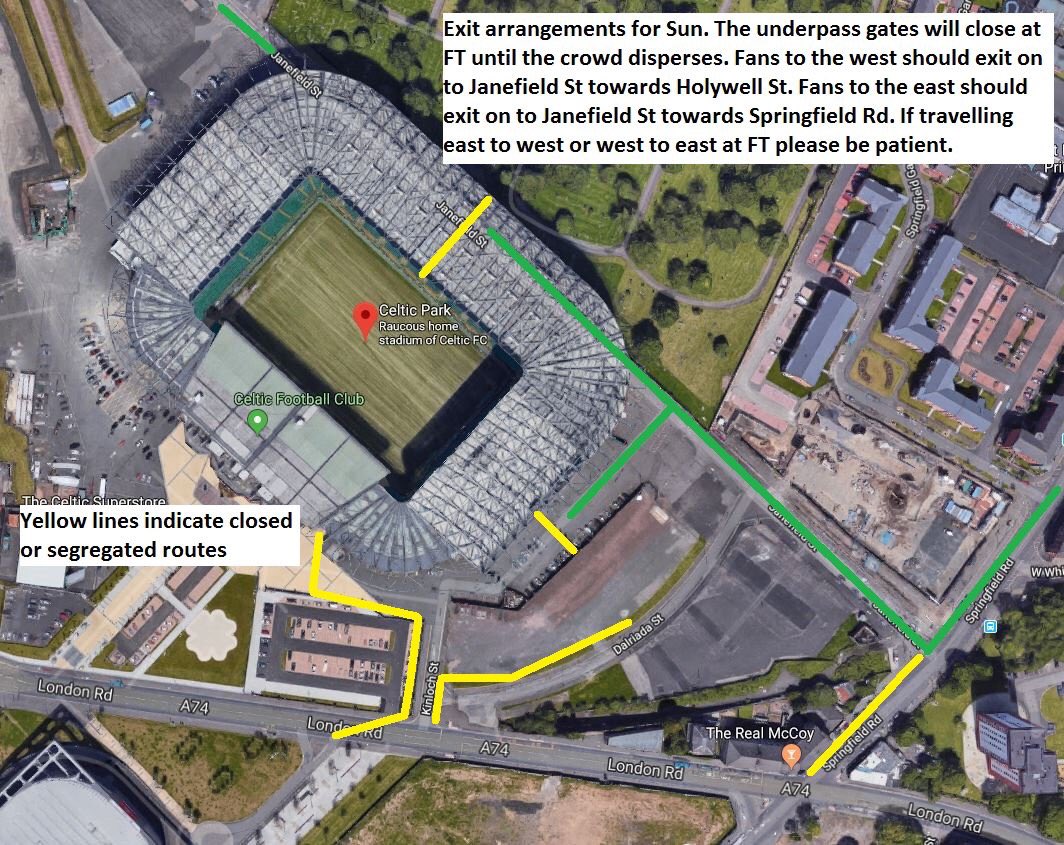 There will be a special holding pen for the away support, which will be used to allow the home fans to celebrate the title should the result go our way…
Wherever  you watch the game, be safe.
They'll be hurting today, and although you'd think they'd be used to it by now, there are still some ground rules we need to follow.
On Friday we showed you this picture..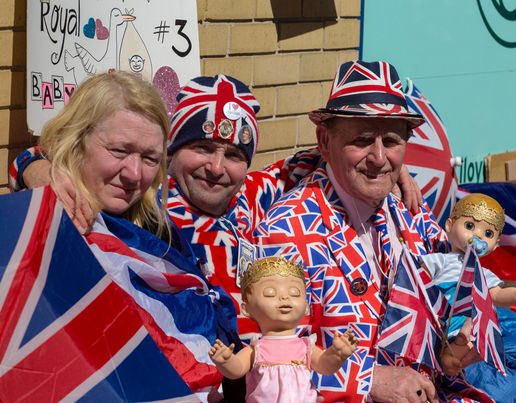 I think this mirrors what we all thought at first…
today…
by the way, any chance of Gerrard taking the "rangers " job disappearred this mornin g when the story got the seal of approval from none other than former "rangers " director Chris Graham..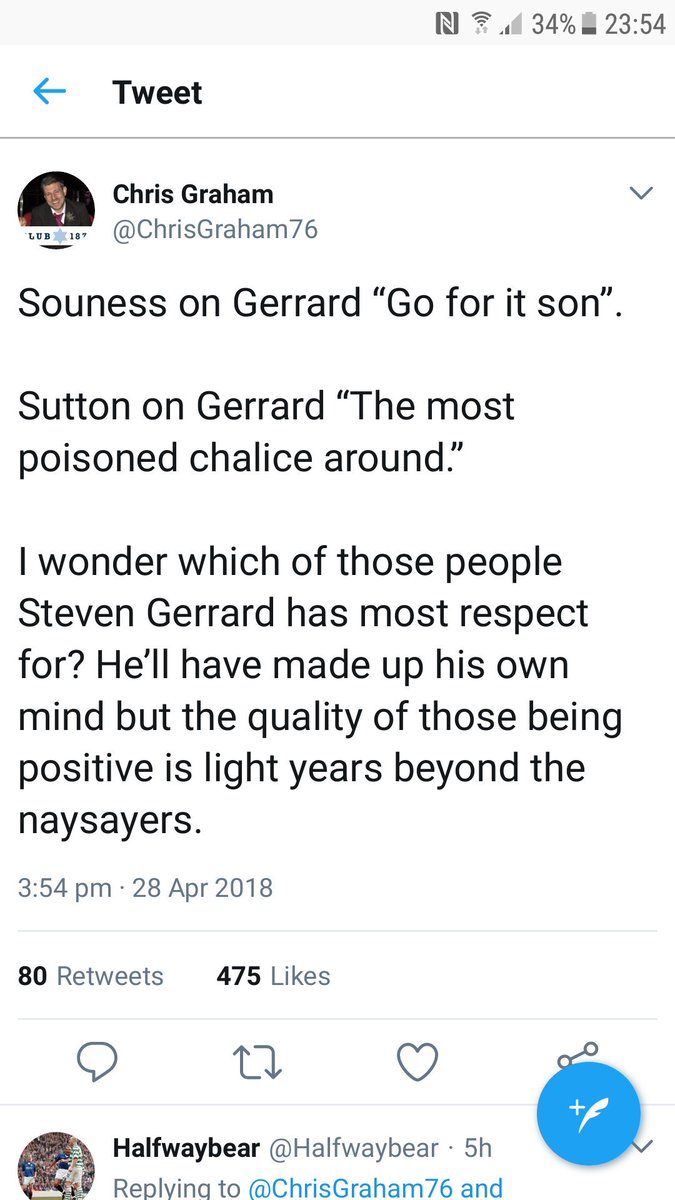 Anyway,