Celtic Diary Monday April 16: Your Referees Will Be Celtic Fans
It must hurt.
Reality gave them a kick in the teeth yesterday,
And a good rub down with sandpaper.
Simply, they're not very good. And they couldn't fight sleep.
Celtic cruised to a 4-0 win over the New Enemy and hardly broke sweat, whilst breaking the spirit of a support who had looked for so much more…
If you read that in a sort of Belfast Churchillian voice its even funnier.
After the game, they were in a bit of pain..
A clear out of all things fenian n in our club. Our youths are littered with them. Yesterday a rat called Mark Woods who plays for us was caught lording it over us on twitter and has since deactivated his social media's I believe.
"I am unable to post photos but a twitter search would show screenshots of him spouting his bile. I posted not long ago highlighting the amount of them that are in the youths but I got slaughtered for it.
"If people are happy with Celtic fans infesting our club then I don't know what to say.
"We need the social media team completely axed also as they are highly incompetent, regularly making errors and mistakes making us look stupid online.
"Yesterday a post was put on twitter named 'everything you need to know about our opponents, Celtic' with a formation date and nickname and everything! They fenian  c*nts hardly even acknowledge us by our name, Rangers! It's always "Sunday's opponents" or "Ibrox side". They also never use the term Old Firm, calling games between us the Glasgow Derby.
"I would like the club to stop using the Old Firm tag as well as I detest those fenian tramps and want no association with them but they only do so to continue the myth that we are somehow not Rangers."  
We have a weak and soft mentality running through our club these days and seems to be more and more infectious, I want nothing to do with Celtic or there followers. They treat us with utter contempt, just why can't we grow a set and do the same?"
So we're playing the Rangers Lotto for THIS? Sort it out.
Staunch sort of fellow, isn't he ?
If that sort of passion was around six years ago it might have saved their club.
Now they have to follow follow a fake club, a basket of assets, run by a set of career criminals and wonder where it all went wrong …
We know, though, don't we ?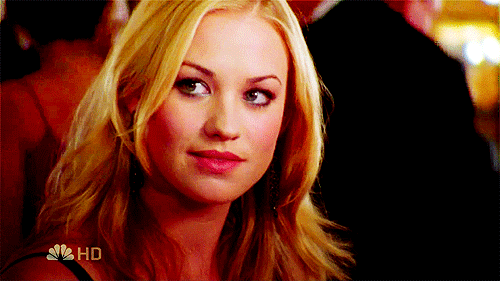 another man who is publicly staunch is Matt Lindsey, one of a number of the Ibrox cheerleaders at Glasgows Evening Times..
Matthew Lindsay: Hard to see Graeme Murty surviving Rangers humiliation
Then again, Murty is only in the job because they can't get anyone else, and poor Kenny miller, who thought the job was his, doesn't want it either.
WHILE it is unreasonable to expect Rangers to challenge Celtic for silverware given the respective finances of the Glasgow rivals it is not asking too much for them to at least compete with their age-old adversaries.
Motherwell, who will take on their top flight rivals in the William Hill Scottish Cup final next month, have certainly done so on more than one occasion this season despite having a budget that would barely cover the petrol money of one of their opponent's players.
Which is why the abject performance by his side in the semi-final at Hampden yesterday will have such massive ramifications for Graeme Murty. 
Brendan Rodgers and his players moved to within a game of history – an unprecedented second consecutive domestic treble to be exact – with one of their best displays of their campaign.
Murty may well soon be history after one of the worst showings of his six month tenure.
The ease with which Celtic coasted, courtesy of first-half Tom Rogic and Callum McGregor strikes and second-half penalties from Moussa Dembele and Olivier Ntcham, into the final was inexcusable.
Their opponents were reduced to 10 men when Ross McCrorie was red carded for a foul on Dembele. But would have made any difference to the final outcome if the young centre half had remained on the park? It is unlikely. 
Several Rangers players, not least Graham Dorrans, Andy Halliday and Russell Martin, let themselves down very badly, but ultimately the responsibility lies with Murty and it is very hard to see how he can survive this humiliation.
It took just five minutes for Celtic to engineer their first scoring opportunity – Dembele met an Ntcham delivery with a first-time volley and was unfortunate his fine effort was denied by the right post – and the cup holders dominated from that moment on.
It was no surprise to anyone inside the stadium when the first goal came after 22 minutes. Dembele laid the ball off to James Forrest who squared to Rogic inside him in the penalty area.
The playmaker did brilliantly to control the ball, turn McCrorie and curl a right foot effort beyond the fingertips of the extended Foderingham and into the bottom right corner.
That the Rangers midfield of Halliday, Dorrans and Greg Docherty was utterly ineffective and completely outclassed was highlighted at the second Celtic goal seven minutes before half-time. 
Martin could certainly have done better than prod a Tierney cross straight to McGregor who did well to keep the ball down and side-foot beyond Foderingham. But why was the scorer given the time and space to take his shot? Who had tracked his run into the box? Why was nobody closing him down? It was schoolboy stuff.
Halliday promptly suffered the ignominy of being removed as Josh Windass came on. Television showed the substituted player was seen shouting angrily at the somebody in front of him in the dugout. He was not the only one. The blue half of the stadium was rightly appalled at what they were witnessing and made their displeasure obvious.
Whatever words of encouragement Murty had for his players and whatever tactical changes he made at half-time were rendered irrelevant five minutes into the second-half when McCrorie was ordered off for pulling the shirt of Dembele inside his own area as the striker bore down on goal.
The Frenchman accepted responsibility for the spot kick and sent the supporters behind the goal into raptures by netting with an audacious Panenka-style execution as Foderingham dove the wrong way. "I didn't expect that," said Rodgers with a wry smile afterwards. "I'm glad it went in." 
I don't need to put that picture in again, do I? But I'm going to.
The only positive thing you could say about Rangers yesterday was that they kept on trying after being reduced to 10 men and falling 3-0 behind. Alfredo Morelos and Bruno Alves, who came on for Candeias after McCrorie had been red carded, both forced outstanding one-handed saves from Gordon in the space of four minutes.
But when Morelos shot straight at the legs of Gordon as the goalkeeper lay sprawled on the turf after Mikael Lustig had sliced an attempted clearance onto his own crossbar whatever slim hopes they had of staging a comeback ended. 
£11 million, Timmy…
Celtic lorded it over their opponents after that. Jason Holt took over from the hugely disappointing Dorrans and Patrick Roberts replaced Forrest in the 73rd minute. The former brought down the latter five minutes after they took to the field. Ntcham stepped forward to take it and drilled the ball into the bottom left corner after a staggered run-up.
When Dembele made way for Leigh Griffiths after the celebrations had died down it underlined the embarrassment of riches at their disposal. The forward was unable to net. But, true to form, he did delight one half of the stadium by balancing the ball on his head as he went to take a corner and then, after the final whistle had blown, tying a scarf around to the goalpost.
This was another miserable outing in a Glasgow derby match for Morelos. After another bad miss he was booked for becoming embroiled in a shoving match with Brown and he had to be physically restrained from confronting his agitator at the end of the game. He was mouthing off at Docherty as he made his way up the tunnel.
The smattering of Rangers fans who were left inside the stadium at the end of the 90 minutes directed their anger and disgust at Murty and they are the ones who will ultimately decide whether he stays or goes. 
Remind me, did they not cheer when they drew Celtic in the cup…
And now they have been handed their arses, they blame their manager?
This collection of journeymen and loannees have reached the peak of their career, none of them will ever feature in a cup semi final elsewhere, and none of them will play in anythig like a "title decider " either, although one feels they will be praying for hibernian to lie down next week because right now they won't be able to sleep for the noise of Celtic fans laughing at them on April 29.
Actually, for me, the game yesterday was summed up when Calum MacGregor blootered the ball over and was laughing about it.
Our players don't take them seriously, and neither should we .
Man of the match Bobby Madden ( Celtic ) awarded two penalties to the good guys, and as a result we are delighted to confirm-hah-confirm- that his application to join the Knights Of St Columba has been approved.
Afterwards, he quoted Jock Stein..
Well, he probably did.
And if the club store now has an account under the name Madden, there's little doubt that his kids, or grandchildren will be wearing the hoops this summer, as a new dynasty is created.
Craig Gordon will feel pretty good today, with one world class save against Alfredo Whatsisname , who had poersonally poromised his family in Colombia he would score-and we know what happens to people on colombia who don't keep their promises- don't we ?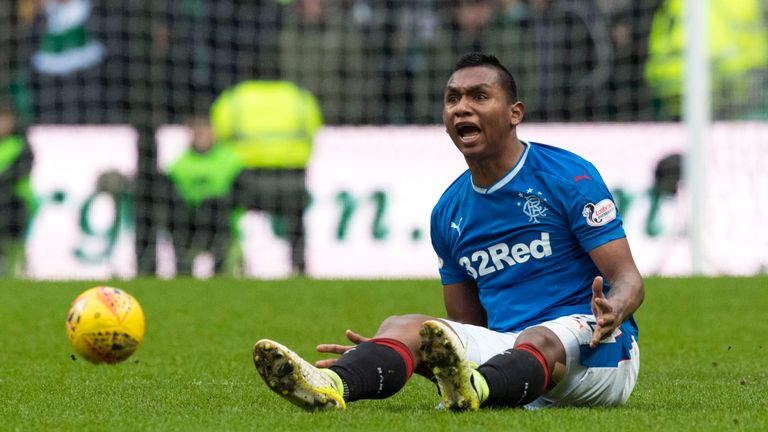 There's a Chinese club somewhere that are wiping their collective brow with relief…just as there's a Glasgow club frantically trying to remember who exactly turned down that bid…
And don't forget, we play them again in a fortnight…
We asked Mr Murty for his thoughts on that one..
On Saturday, we asked what you thought this was all about..