Celtic Diary Wednesday April 11: Professional Football League ? LOL
There's still no sign of the fixture list for the latter stages of the Scottish Professional Football Leagues Premiership.
There may, however, be legal action from the Oxford English dictionary for misusing the word "professional " in this context.
However, the delay has been explained.. by Neil and Sniggering at Sevco respectively over on twitter…
Still waiting for the spfl investigation into the monkey gestures, batteries thrown at players and bigots attacking Celtic players 
We are waiting for answers for this, Res12, colluding with RFCRIP & TRFC, Hun sectarianism etc etc etc. 
they're a busy lot over at the SPFL, and with the title almost certain to end up back at Celtic Park, the more simple reason may be that the beaks just can't be arsed with it any more.
We hear that all police leave will be cancelled on the 29th of April, so thats probably a good indicator of when that game will take place, and therefore sky TV won;t get its way over the date of the game against "rangers ".
More likely there are furious rows taking place as to which teams have been designated to make a third trip to Ibrox, and the unfairness of Celtic never entering into that equation.
In short, its a balls up, and when you add the fact that there is currently no sponsor for next seasons Scottish cup, it must surely be time for the clubs to move against those who run the game, and finally start to move it forward.
One authority, democratically elected by the clubs, to act in the best interest of the clubs and the supporters.
How hard can that be ?
Quite why the showpiece "title decider" v "rangers " is an issue of contention is beyond me. Its not a title decider, and it is only a showpiece in the eyes of those who mistakenly market it as the be all and end all of Scottish football.
If they wanted to drag out the final stages of the title battle then surely the next game would be the one where Celtic are least likely to secure the win needed. For me, that would be Hibernian away, followed by Kilmarnock , Aberdeen, then "rangers " and finally Hearts, who have become a part of our title celebrations in recent years, and might even be looking forward to the day out.
With the potential for trouble at this weekends semi final, the police will claim that they don't want a second week of violence on the streets in Glasgow and the surrounding areas. If "rangers " were to lose the Cup and the League ti Celtic in succesive weeks, there would be one or two bouts of fisticuffs and a huge surge in domestic violence.
And thats just amongst their own officers.
One of the replies to the diary yesterday deserves a mention, and is worth considering as we discuss Police Scotland, and its remit to keep the public safe..
First time post folks and cannot let the comments by 'police chief' Les Gray pass without adding context. Mr Gray held a position with the Police Federation which is a toothless tiger with the sole remit of propping up whatever self serving clown who is holding the office of Chief Constable. I retired after 30 years service a few years ago and have been a season ticket holder for 20 years, and a supporter since birth. Make no mistake they do not want to see Celtic celebrate a league win against 'thier' club. The public are forever being fed the line that Police Scotland is second only in size and resource to the Metropolitan Police yet ensuring public safety seems to beyond them in this occasion. As we approach the summer months the Police will manage thousands of rabid Orangemen and coat-trailers all over Scotland yet a derby game fills them with dread! My arse. I speak from experience. 
Its not the Celtic "rangers " thing when it comes to public disorder. As we know, they cause havoc everywhere they go, and theres no reason Glasgow should be exempted.
Remember this open letter, printed in a Spanish newspaper in 2007 ?
(El Mundo, 8/11/2007)
PLEASE, DON'T EVER COME BACK AGAIN 
Dear Rangers supporters- never come back to Barcelona again. And not because your players themselves aren't a legitimate team. No, it's not because of that- the Nou Camp frequently hosts teams who are lazy, boring, who only defend, who run and kick their opponents, and who shouldn't be in elite competition. On top of this, Rangers merely defend, run at the opposition and play dirty. Their defenders are butchers, their midfielders, heavy-footed; and their strikers just stand there like the furniture. 
But even apart from the footballing aspect, the best thing would be for Rangers never to return to Barcelona, because every time they do, they make a mess of the place. 35 years ago, you (the Rangers supporters) destroyed the seats at the Nou Camp. This time we have enjoyed no less than 48 hours of brawls, provocation, rackets, fights and common drunk women throughout the whole city, which you have fouled however you pleased. 
Stay at home and vomit in your own living-room, urinate in your sitting-room corners, fight with your neighbours, the Celtic supporters (who deserve a prize just for putting up with you) and foul the streets of Glasgow instead. Don't come back here again, because it is not a laughing matter. And, by extension, don't play in the Champions' League either. You are not at that level neither in a sporting nor human sense. 
There are noisy groups of supporters who, although they drink vast amounts of beer, make friends at the same time. But you? Not you, because everywhere you go, you turn into a rubbish tip. You are undesirables. And so are those who fraudulently sell, or "rent out" their tickets. These people screw Barca over, because they trade their season tickets illegally. And in doing this they cause massive annoyance for other members of the club. A true Barcelona fan would not re-sell their ticket for the match. If you are not going to the match, give it to a family member, or you could even use the 'Seient Lliure' service (an automated ticket service used by some Spanish clubs including Barcelona). 
From now on, the responsibility lies with UEFA and the club itself to ensure who the ticket is sold to. The best thing for all of us would be that you as a supporter, in a moment of lucidity, decide not to travel if you do not have tickets. As that is never going to happen, those who sell the tickets illegally must be brought to justice.
But the best thing would be if we never had to play Rangers again.   
We can all sympathise with the emotion on the highlighted last line.
But, they are the people. right ?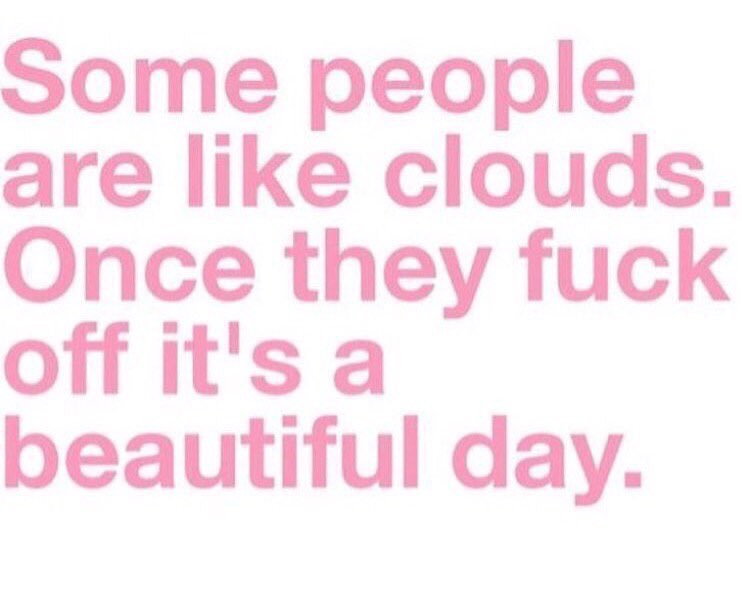 We should have left them where they lay back in 2012.
Back at the ranch, its all gone very quiet. Thats because the cup is a one off game and anything can happen, so the manager is taking the time to prepare his charges for all eventualities.
After all, we do want that treble, don't we ?
The media, however, are doing their duty and making it look like one of those glorious Old firm occasions of the past.
The Ibrox Evening Times has given Leaping Lee McCulloch his own column, and dutifully the former Ibrox favourite has some advice for Graeme Murty, who, along with a lot of his players , will be looking for another job in the summer…
Lee McCulloch: Graeme Murty should follow Walter Smith's example as he looks to lead Rangers to Old Firm victory
Actually, he just wants him to keep cool, phone Walter and presumably pay the payers in used fivers round the back of the car park.
but their ingrained hatred of all things Celtic comes out in the last paragraph, and probably epitomises the main difference between us and them..
Rangers still have a chance of winning a cup and finishing second. It certainly isn't ideal, but, considering where Rangers are right now, that isn't bad.
When you are at Rangers, it is all about winning, of course it is. If I am in that dressing room, I am determined to lift the Scottish Cup for myself, for my team-mates, for the club and the supporters.
But you also know that it would stop back-to-back Trebles. For many reasons, this is huge for Rangers.
Yeah, okay, I concede we wanted to stop their ten, but we wanted that because it would have trumped one pof our own achievements. but personally I was more pleased we'd won the league that year. as that was much more important to me than stopping anything they were trying to do, although it was a nice bonus.
In their short six years of existence, or even if you accept that they believe they are the same club, who have been badly treated by everyone else, then being just three hours away from a major trophy at the end of their journey would be where the focus should be.
Lets face it, that would be a great day for their club and their support, and would be what any normal supporter would be dreaming of.
But they seem to want to focus on Celtic.
Are they obsessed ?
Ally McCoist, hauled back into the limelight to provide a bit of light relief, told Chris Jack, also in the Ibrox Eventing Times,  that..
Rangers will only achieve Dave King's ambitions of 'immediate success' if the Ibrox board bankroll deals for at least four new players this summer.
The Light Blues chairman wrote to supporters this week as Rangers launched their season ticket drive for the new campaign and laid out his lofty ambitions for next term.
There could be a significant overhaul of players once again during the summer, regardless of whether boss Graeme Murty remains in the dugout.
They'll need more than four just to make the numbers up when the loannees go home, the foreigners walk out and the Takeover Panel has its way, which incidentally could see Dave king arrested for contempt of court in the next few days.
The Panel were in court yesterday, seeking an enforcement order, as explained by court reporter James doleman, who knows about these things…
For those asking about the hearing in Edinburgh on The Takeover panel v Dave King. A section 955 is a request to the court to enforce an order https://www.legislation.gov.uk/ukpga/2006/46/section/955 … 
It seems they don't believe King when he says he's going to do as he's told, which should lead to all manner of repercussions, this being the first of them…
While all this is going on, Celtic remain focused on the job on Sunday…..
Yesterday, we showed you this..