Leigh Griffiths wants to stay at Celtic.
Several journalists were sent on a crash course in writing positive stories about Celtic after the Scotland international expressed a wish to be made a Celt for life.
We probably should have seen that coming.
He told tearful reporters;
My representatives are working behind the scenes to try and get me a new deal," 
"Why would you want to go anywhere else? You are playing at a top club with a top manager in front of 50,000 or 60,000 every week.
"There's no reason to go anywhere. You have Champions League football every season. It's hard to get there now, but when you do get there, those are memorable nights. It is early stages just now, but hopefully we can get it done sooner rather than later." 
"Hopefully if we can come to an agreement, I'll not be far off Broony," 
"I think he has deserved his testimonial. The type of guy he is, he is deserving of everything he gets." 
They did try to make it look like he was unambitious, with several English clubs keeping tabs on him, but he shot them down brusquely…
"Everybody keeps mentioning I was put off in England and that I came back up the road because I was scared,"
"But if you look at the records, I still finished joint top scorer when I left in January.
"Fair enough, we were in the Premier League and I got put on loan, but that stood me in good stead for going back down. I had a good crack at it when I went back down, but when Celtic come calling, you do not reject it."
And of course, they had to bring up his flag waving..
You want to go to your fiercest rivals and show what a good team you are,"
"Being injured you aren't involved on the pitch, but you want to make sure you enjoy it off it as well.
"I don't think I am the only one. I think KT (Kieran Tierney) and everybody else all go to the away games if they can and mix with the fans. I am no different. It just so happens that the one I went to was Ibrox.
"Maybe I got a wee bit carried away. But after the game you are happy your team has won and have beaten your fiercest rivals. You want to go and celebrate with the fans.
"Some guy handed it to me. It was just one of those things. It wasn't intentional. I just wanted to show everybody how happy I was that the team got the three points."  
Had he been a player at another Glasgow club and been in the stands waving a sash and a red hand flag, he'd have been praised for his passion and commitment, but as it was, he received all sorts of harsh words, including demands he played for Ireland, or moved there now that the famine is over.
Then again, they say that to all of us, so its no real surprise.
Another happy camper is Craig Gordon, who has now reached the 200 appearance mark for Celtic, and that hasn't really registered with a few of us.
His career was all but over when Celtic took a risk on him, and for once a gamble has paid dividends. With the likes of Boerrigter spending a couple of years undergoing treatment and being paid for it, its good to be able to point to a success story for whoever does the pre signing medicals.
And Gordon is pleased with himself..
"I'm 35 now.
When these things come along, even if the worst-case scenario is that it's career ending, I've still done remarkably well to come back.
"So it's easier for me. I'm not a young player anymore and I can deal with that.
"I've already had what could have been the end and managed to come back from it. So when that time comes when it's the end of my career through my choice or through an injury, it probably won't hold as much weight as it would for someone else because I have already been there and managed to get back.
"I've managed 200 extra games in my career and that's just for Celtic, not including internationals.
"So it's more than 200 from a time when I thought I wasn't going to play another one.
"Whatever happens from now on is always going to be a lot easier to deal with." 
Its great to see him back.
I've included that quote from the Record, however, for another reason. Its yet another example of piss poor journalism, where they can't even get the basics right..
Celtic keeper Craig Gordon reveals why he no longer fears the end of his career after 200 Hoops appearances
The 36-year-old stopper battled back from a knee injury to rack up a double century in green and white against Dundee.
And the quote.. from Gordon
"I'm 35 now. 
And they wonder why we don't trust their exclusives…
The mood in the camp ahead of Sundays trip to Hamilton, after the debacle of Dundee..hang on, I feel a song coming on..
Dundee , Hamilton, an underground tunnel to the Vatican…
Ach, there's probably copyright issues.
So, can Celtic bounce back and hammer Hamilton ?
Three points would do, and i don;t care if the winner goes in off their keepers arse.
Its all about results at this stage when the silverware is on show, and with the league all but sewn up, perhaps we should look for professionalism over pride.
The Cup , however, is a different matter.
Bobby Madden has been appointed referee for the Hampden semi final, and sadly, he's probably the best we could get. But…and its a but that should have "wide load " attached to it, I feel a conspiracy coming on.
Why ?
No, its not that. his religious beliefs are his own.
No, its not that. He can vote for whoever he wants.
No, nor that. He can do what he wants in his spare time, with goats as far as i'm concerned.
It's just that he has done well in two previous Glasgow Derbies this season, meaning that in my poisoned and paranoid mind, he's been saving up his honest mistakes, for a game where it will make a difference.
Or will he ?
From the Times , May 26, 2017;
Bobby Madden goes on to a pitch carrying more than the usual referee equipment. Whistle, watch, notebook, pen, earpiece – yes, all of those of course – but there is something else. It is small and unobtrusive, easy to miss on a line along his neck, but it is there. He carries a scar from the cancer surgery he underwent at the start of this season.
…..this time last year the 38-year-old had just received the first indication that a fatty lump on his neck, something he had dismissed because there were similar harmless bumps on his arm, was actually thyroid cancer.
A hospital appointment he thought would last 10 minutes took four hours. "The doctor told me he was 80 per cent sure I had thyroid cancer. It was a shock and I didn't tell my family for four weeks until it was confirmed because I didn't want to alarm anybody. It was confirmed in the April and the prognosis was quite positive. After the surgery to remove the thyroid I was to have radioactive iodine so, there was no chemo or radio therapy. It all went very well. I delayed the treatment until after the Euros [Madden was part of the Scotland refereeing team at Euro 2016].  
The doctor was unsure whether I would get back to refereeing because I would need to take drugs to replace the thyroid, but it became clear that I would return. I think people are out longer with a calf strain! I was really focused to get back to refereeing better than I was before. That is how I looked at it, I was just so focused on coming back. I think my first game back was Brechin v Livingston and then ten days later I was refereeing Portugal. That was good, Ronaldo etc. Portugal v Latvia in a World Cup qualifier. It went well and gradually I was put back in." 
Perhaps he has had his St Paul on the road to Damascus moment, and is now an honest and decent fellow. Major surgery can do that to a man. ( Except me, after I had mine most of my mates agree I'm still a word that even I hate to use. In fact, I asked my wife to describe me in 5 words. She said I'm mature, I'm moral, I'm pure, I'm polite and I'm perfect. Then she added that I also had a fundamental lack of understanding about apostrophes and spaces.)
What confuses me, or maybe I missed it at the time, is that Maddens illness received little or no attention in the Scottish media, and even less support and sympathy ?
Could this be why he has turned into a decent and honest referee?
Relatively speaking, of course. This is Scotland.
We will wait and see, but I will say he's the best we could have hoped for, although there is always going to be a nagging doubt at the back of my mind.
What are you doing on Saturday morning ?
Here's an idea..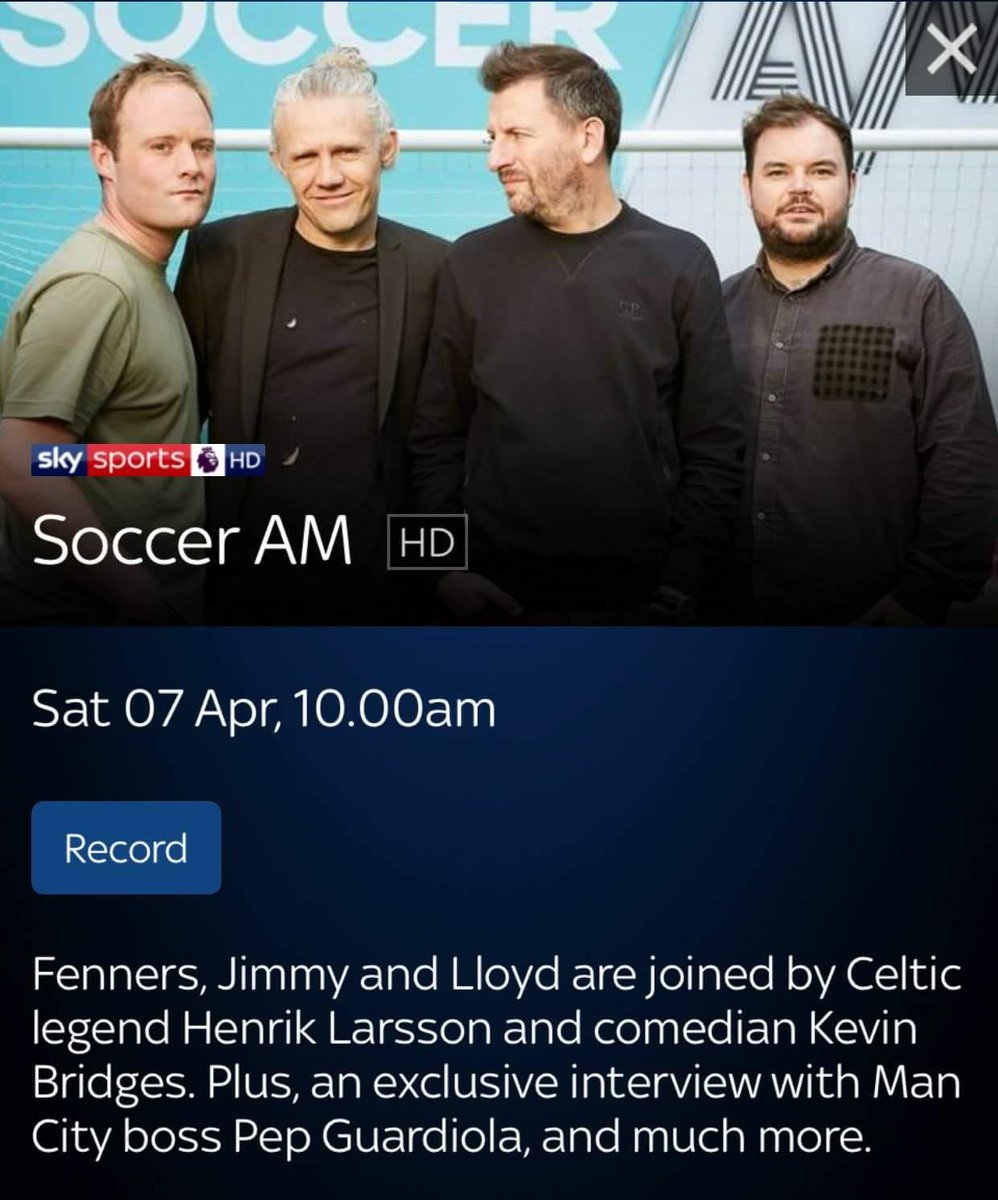 I've not watched this for years, largely because it is dross. but for those of you with Sky, it might be worth looking into.
Then ring the bastards up and cancel it. They're taking your money and giving it to English teams who spend it on our players.
Speaking of campaigns,,,
A wee update for everyone following our movements to get free sanitary products. Heard back from Celtic last week who said they were looking at options for product provision going forward. Stay tuned! Fight isn't over yet x 
P.S. If you follow Celtic and we succeed in getting these products provided for free, it shouldn't impact ur ticket prices. Neither should it impact who we can/can't sign, players wages etc. Same way the free provision of toilet roll and soap doesn't. Any questions, just ask! x
If you haven't signed the petition, sign it now. Keep the pressure on.
Its Friday, and that means its time for the Etims
Knob of the Week  
and as he was on the football pitch, always an 8, Barry Ferguson is proving equally consistent at racking up Knob of the week awards.
He's actually getting paid for his opinions, which is nice, as he needs the money, although it probably goes into his wifes account, like everything else he acquired during his stay in tax free Govan, and those opinions are up there with anything Monty Python could come up with.
And there were six of them.
We're fast approaching that time of the year for nominations as Scotland's Player of the Year.
Record Sport readers recently chose Scott Brown as their star man for the campaign.
Me? At this stage I can't choose between Brown and Kris Boyd, who have been the two most consistent performers in the Premiership over the last nine months. 
Its Player of the Year, not a fucking pie eating contest.
At least the current season has thrown up a debate over who is most deserving of the prize. 
However, with Ferguson seems to have got his editors instructions mixed up, and has listed players who are not deserving of a new contract, let alone a prize.
Here are my magnificent seven, with honourable mentions also for the likes of Trevor Carson and Cedric Kipre at Motherwell, Christophe Berra at Hearts, Graeme Shinnie at Aberdeen, Celtic's James Forrest and Daniel Candeias at Rangers. 
so its actually more than seven, but numbers aren't his strong point
Scott Brown, 
Kris Boyd,
What more can you say about my old Rangers pal? He has been written off more times than Del Boy Trotter's Robin Reliant but continues to come good.
Give Boydy a sniff and the ball's in the back of the net – and he also has a wonder goal in his locker too. He's 34 but to score 20 goals for a team that was meant to be battling relegation is some return.
He's the all time top scorer in the SPFL to boot. Largely because he fell flat on his fat arse in England,
Youssouf Mulumbu,
Ferguson remembers thinking "what a player " when he played against him in England.
Scott McKenna,
I asked Kris Boyd about playing against the Aberdeen defender and he raved about him-seriously, he picked someone because someone else in his list said he was quite good.
Dylan McGeouch
For the first time in his senior career he's free of injury and Hibs are reaping the rewards.
Dylan is now delivering on his promise from his Celtic days at Easter Road. He's technically very gifted and capable of gliding past two or three midfielders.
He can handle the ball in tight areas and is always demanding possession and uses it well. He's industrious too and a great foil for John McGinn. 
No way did Ferguson write this bit. It makes far too much sense.
James Tavernier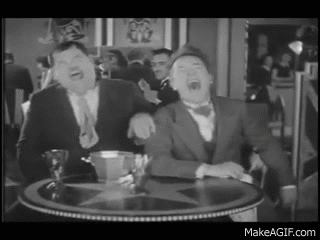 John McGinn
My guess is he picked Boyd and Tavernier, wasn't allowed to pick Morelas and Foderingham and someone else picked the rest.
Thats why he had to ask Boyd about MacKenna.
Perhaps its unfair to award him Knob of the Week after making me laugh so much, but I'm going to.
Thats because I genuinely think he believes what he is saying, which is why he isn't a manager any more.
Barry Ferguson… Etims
Knob of the Week 
Again.
and now, a message for the police.. courtesy of El Franko on twitter.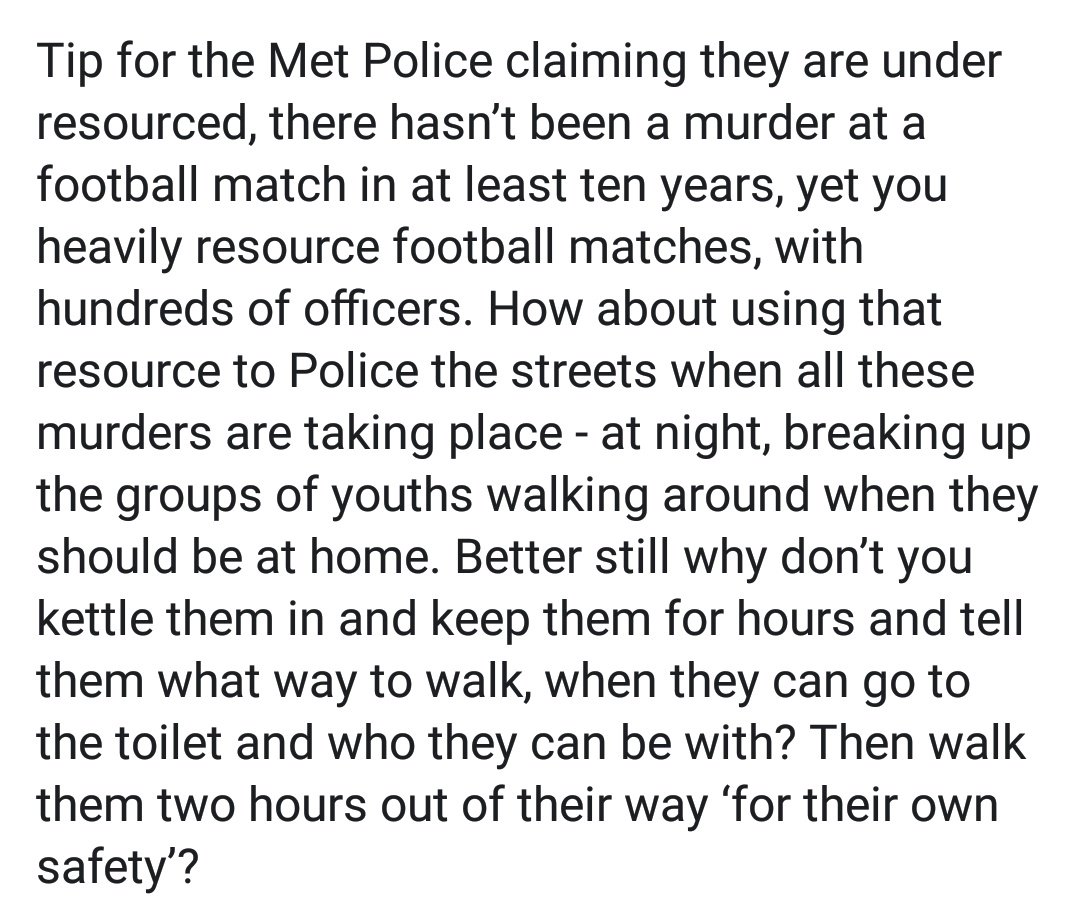 Caption competition form yesterday