Celtic Diary Monday March 19: The Morning After
Celtic held out for a crucial point at fir Park yesterday after Motherwell went down to ten men. The game finished 0-0, and afterwards Brendan Rodgers was full of praise for his charges.
And, nowadays, you're at an advantage, I hear, when you have 10 men. So we did really well in that moment." 
Ho ho, said the support, because that was a thinly veiled swipe at Barry Ferguson who had claimed in an article that celtic had gained an advantage when Jozo Simunovic was red carded at Ibrox.
" He's a card," said Ralph Malph, aged 52, of Stoke on Trent.
Rodgers continued;
That changes the game. They go to 4-4-1 and they stay solid, do well and defend. We had a couple of moments – we hit the bar, Scott Sinclair was in a one-v-one – but it just wouldn't fall for us and that's just sometimes the way it goes. 
The way it goes.
Celtic used all of their creative, and I use the word loosely here, players in that game, with the exception of Charley Musonda. Tom Rogic dribbled a bit, James Forrest couldn't find space as the sole winger, and although Scott Sinclair joined the fray, it was only to remind us that he is pretty much a one trick pony, who has actually forgotten how to do his trick.
Then came Patrick Roberts, a man who has achieved world class status during his injury, to come on, cut inside and hit the ball over the bar.
According to statistics, the three most common phrases in the English language are "Happy birthday ", "Merry Christmas " and "Roberts cuts inside " .
Make of that what you will, but whilst credit has to go to motherwell for standing their ground and defending resolutely, there must be a little bit of worry behind the smile on the managers face this morning.
There would be in mine if I could muster a smile.
Scott Bain was probably the best Celt on the field, and thats a little more than worrying.
Not so much as the hoops head for a seventh successive title, it would take a catastrophe to lose that now…
but one does wonder.
Celtic even tried two up front yesterday, but the sacrifice of a second wide player meant that only forrest could try to offer any kind of threat, and still the manager hasn't clicked that Sinclair had a good season last time out as he was new to Scotland, and this time he's been given a lot more attention from defenders, so Forrest has flourished.
Instead of dropping one, perhaps playing them both and crucially giving them more support would confuse and pressure a defence might be the way forward….
Motherwell went down to ten men shortly before half time, and admit it, you were surprised. Celtic don;t often see an opposing side reduced to ten men, so perhaps there may be something of a reason in that for the lack of creativity and eventual stalemate.
Cedric Kipre, who has been known to be a little robust in his play, saw red after a fairly strong challenge on Scott Brown, and a wee bit of a petulant kick afterwards when Brown used him for leverage to regain his feet.
The kick probably deserved a red,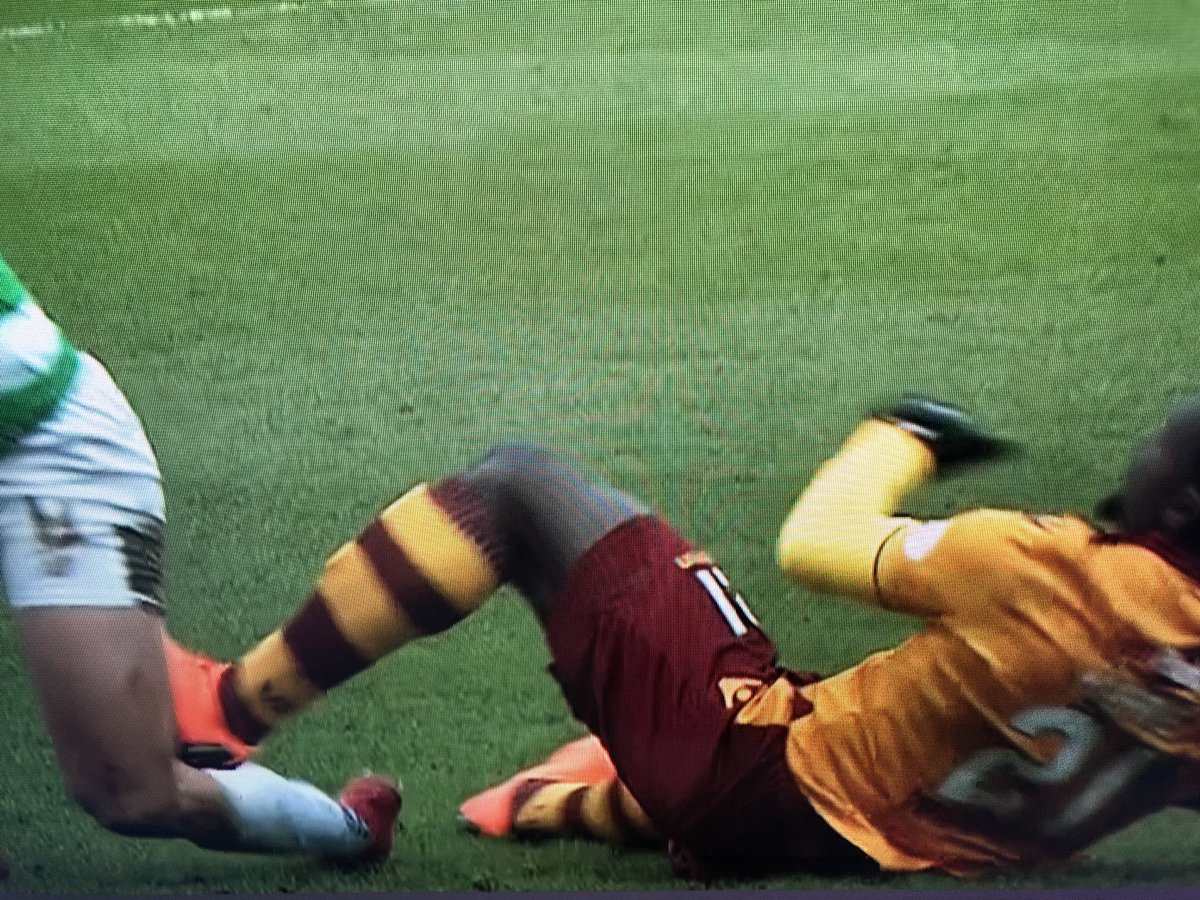 but it was nonetheless surprising to see it awarded.
Usually, we need to see this kind of incident to merit an opponent being sent off..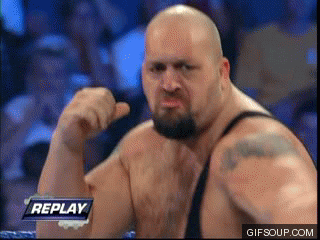 Which explains why the manager felt need to comment..
"If he throws a punch and it doesn't hit, does that mean it's not right? So maybe that's what Craig has seen. He has gone to lash out and caught Broony a little bit, not what people would expect for him to be sent off, but Craig must have been looking at the intent.
Hang on, when did a Celtic manager suddenly end up on first name terms with a referee ?
That in itself drew attention from the SFA refereeing supervisor..
who has demanded an inquiry.
Rodgers mentioned the officials in a different breath the other day,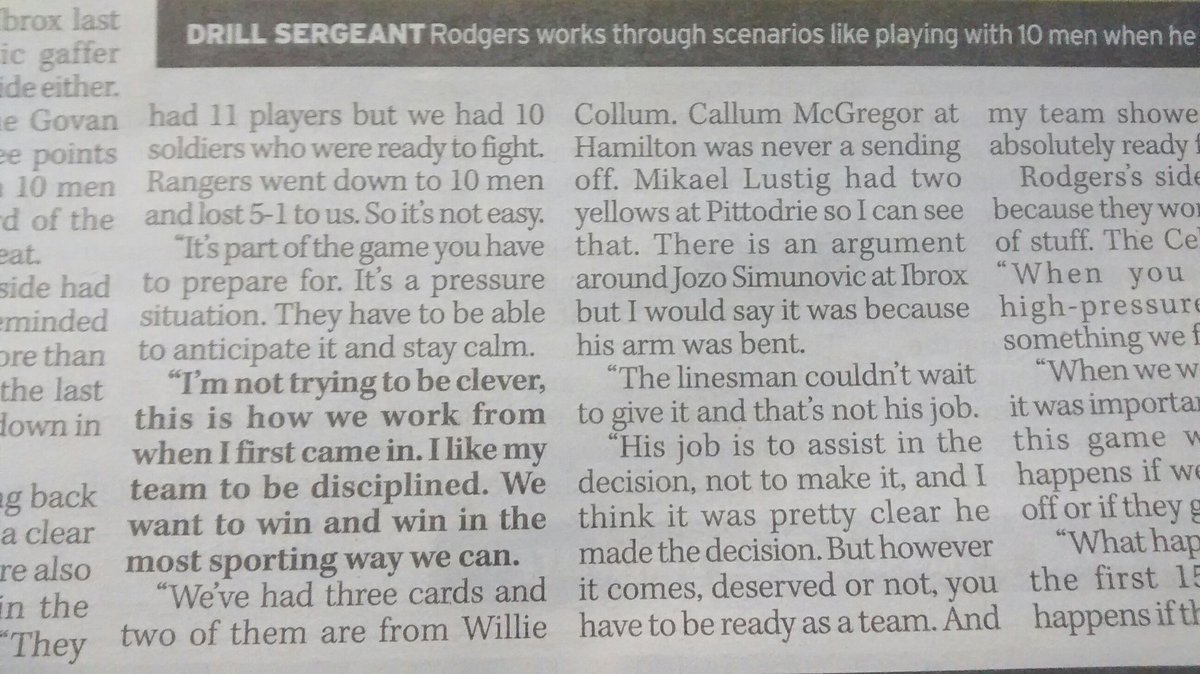 and there is concern that he isn;t taking yesterday too seriously.
My worry is that once the lollygagging sets in, on and off the field, its difficult to get the old dander up again.
Effectively, the team and the manager need to switch back on fairly quickly.
Anyhoo, the dust will no doubt settle, and when one looks at the table the fact is that Celtic are ten points clear with a game in hand.
Aberdeen, in theory, can finish on eighty points, and with eight games to play , Celtic already have sixty eight.
Thirteen points are needed, which is four wins and a draw from those games, and you would like to think thats not beyond the team.
Sooner its all wrapped up the better.
As for the cup, it appears the campaign to get the hordes behind their team has started already.
One or two Ibrox fans have expressed disappointment at the way their season has gone, as its only a week since they thought they could win their 55th title in six years.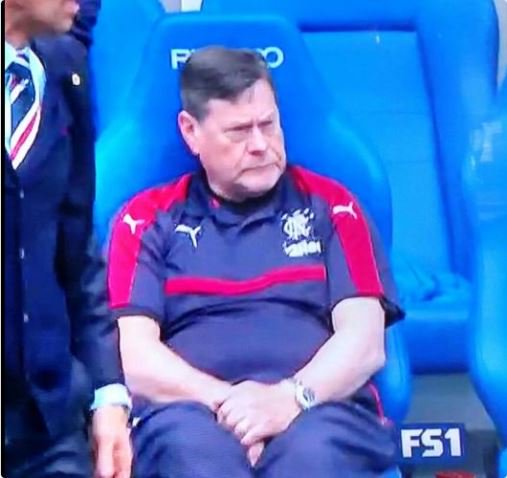 any excuse to use that picture, any at all…
But the cheerleading is there, and its our old pal Keith Jackson who has a cup triumph for his chums on his radar ..
Blame Dave King for Rangers woes not Graeme Murty and Celtic are miles clear because of Ibrox boardroom botches
There are several other reasons, but this is the one that is hoped will get those fans on board again.
After all, it will soon be renewal time, and they need something to get the gullibillies filling out those direct debit forms.
Keith claims… :
There's something highly commendable and really quite admirable about the devotion to the cause of the Rangers support.
Presumably letting your club die isn't one of them.
When their club was dumped on skid row they responded by turning out in record numbers, forking out money hand over fist and embarking on road trips from all points between Peterhead and Palmerston in order to nurse it back to a better place. 
Their club was placed in liquidation, and the money they forked out went to a collection of spivs and chancers, who promptly forked off with it. 
Even now they continue to pour in through the turnstiles, selling out Ibrox and filling up away grounds all over the top flight in the hope of being there to witness the great resurrection when it comes. 
Resurrection ? As in returning to life after death ? Well, fortunately for Keith resurrection is a catholic word and the hordes won't be able to register it.
But there's a problem with this unflinching loyalty. It may be the greatest strength of the Rangers support but when it's offered up blindly it can also become their biggest weakness. A critical flaw which leaves them wide open to exploitation. 
Perhaps the gentlest way ever of pointing out to them what everyone else already knows..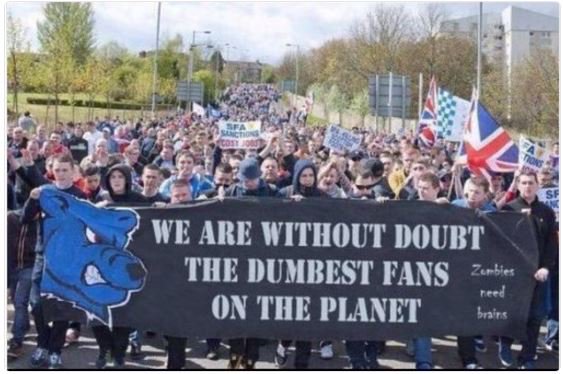 And God knows they've allowed themselves to be exploited over the course of this arduous and at times excruciating journey.
Lets be honest here, Keith, you're kind of responsible, as is your paper…
Back at the start when Craig Whyte dispatched a banning order to the Daily Record HQ for warning them about his season-ticket scam – a full six months before it eventually tipped the club into the grubby hands of the administrators – they lauded him like he'd just notched a winner on derby day. 
They probably thought he was a billionaire or something.
And this pattern has repeated almost ever since. Time and again they have placed their unconditional trust in almost anyone purporting to represent their best interests even when the very opposite ought to have been obvious. 
Such as the Daily Record ?
Up until eight days ago a large section appeared to have abandoned logic again in order to convince themselves Graeme Murty might be the man to lead them back to the summit of the Scottish game even though the Under-20s coach boasts almost zero actual credentials for the job. 
I wonder where they could possibly have  got that idea from.
Jackson himself has abandoned logic here. On the one hand he warns the Ibrox support of false gods, and on the other he is kind of asking them to worship at his altar, the one true god.
Some called it Murtymania. Perhaps it was a distant strain of the Rangersitis disease which Charles Green once unleashed on them like a suitcase full of Novichok but, wherever it came from, it caused its victims to become detached from reality.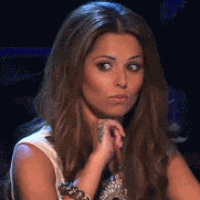 Yeah, you read that right.
A Daily Record journalist wondering if "rangers " fans were becoming detached from reality, after six fucking years of applying the scissors himself.
I could go on, but its making my eyes vomit reading that shite.
But you get the point.
Now whether or not this is the beginning of a long and cringeworthy attempt to the SMSM to avoid any kind of responsiblity for the lie which has perpetuated the same club myth is debatable.
What is not debatable is that the hordes need to be back on side to order those season books or the club follows its predecessor over the abyss into oblivion.
And thats why Jackson, after first seducing his audience, finishes with an appeal…
The crux of the matter is, they ( Murty, Caixinha etc.) were only in the job in the first place because chairman Dave King is failing so abjectly in his. Surly, remote, unapproachable, King has the charm, people skills and leadership qualities of a despot but it is time for fans to go against their instincts and hold him to account.
They should ask themselves if they are getting their money's worth from his board or if they are being shortchanged by a chairman who, having earned their trust, is now abusing it whilst abdicating his own responsibilities? More over, is King now in danger of doing Rangers more harm than good?
There is one school of thought which says having rescued the club and stabilised it King may now be prepared to sell up and move on. That might be a smart move as it would most certainly protect and safeguard his legacy with these Rangers supporters for the rest of time.
To beat "rangers " at Hampden next month in the cup isn't going to be easy.
The establishment will call up all her mimions to defend her club.
I cannot emphasise enough that , especially with the battle lines being drawn between the high heid yins of Scottish football, more on that later, both sides will be out to save the Ibrox club, as they feel its needed to sell the brand.
They need to have something to cheer about.
Or they will die.
So, as I said earlier, to the manager and the players.
It's time to switch back on.
Yesterday we asked you to explain this picture..