One or two of you have pointed out the lack of humour in the diary over the last week or so, and since there's quite a serious moan to be made about someone who isn;t what he would like us to think he is, the Etims output today will be divided into two, with the later article, featuring further revelations about someone who runs the game, and what he really really wants, to appear later.
For now, we'll try a more traditional, light hearted diary, beginning with this picture of a clown.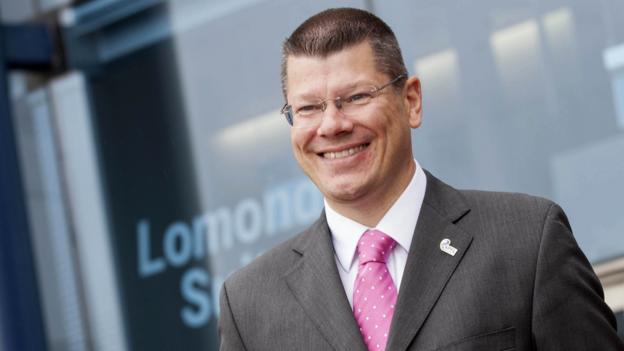 And here's a picture of him later today, when he reads this afternoons article..
But for now, lets try to lighten the mood a little…
We must be due a trip to mordor, judgung by the tone of the mainstream media .
As we have seen, stories are divided neatly into two sections, there's the good news for the dark side, and the bad news for the good guys.
The latter is us, in case you weren't sure.
Ibrox cheerleaders the Daily Record lead the way..
As Brendan Rodgers is linked with Arsenal job Gunners legend Thierry Henry tells Arsene Wenger 'your time is up'
ah, well, if Thierry Henry says so…
Wenger, you see, has been at Arsenal for quite some time, and faced with the twin northern financial muscle from Manchester, and the Russian cash at chelsea, he's found it difficult to win the league, and as a result, despite all he has done for the club, they want him out.
According to sources, Brendan Rodgers is on their list of replacements.
But don' worry, Ive sent them a couple of recent diaries, which should put them off.
And before you shout "hypocrite ", I'm allowed to voice my opinions on the team, because I care. Hacks, as we have seen, care only to upset our support.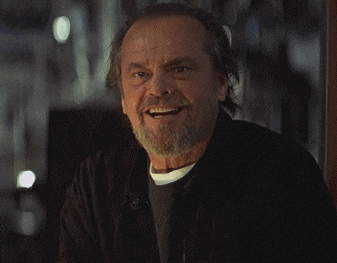 Incidentally, one or two of you may notice the striking similarity between the chap nodding and the guy writing this diary, which prompted a fellow Lennon CSC to point out that whilst arriving to meet me in a bar before the Zenit game, that most of what he referred to as day time drinkers bear a remarkable resemblance to my good self, which I would describe as windswept and interesting, and he described as good for spares and repairs.
As you can see I'm surrounded by inconsiderate and heartless bastards with no care for a fellow mans feelings.
anyhoo, i've had a chat with Brendan and he's decided to alter his one up front strategy.
Sort of.
Scott Brown has decided to quit international football to concentrate on being kicked only by Celtics opponents.
On the official club website, he explained his reasons..
"I have spoken to Alex McLeish over the weekend," 
"I really wanted to tell Alex first what I was thinking about things."
"As I said to Alex, I felt that, given the demands which are increasing all the time in football and at this stage of my career, I wasn't able to give both my club and country my best and I needed to focus purely on Celtic at this time.
"The football calendar is more and more demanding now, and in terms of looking after my own body and in interests of my family, I felt now is the right time to take this decision.   
"I have really enjoyed my time with Scotland and making over 50 caps is something which I will always be really proud of. It was a huge honour to pull on the Scotland jersey every time I was given the opportunity and to be able to captain my country is a privilege I will always cherish.   
"I would like to thank all the Scotland managers I have worked with over a number of years. They have all been great men to work with and supported me brilliantly as a player over so many years. I've had the honour, too, of working with some great players – great team-mates and so many lads who always gave their all for their country.
"I would also like to sincerely thank the people who are the most important, the Scotland fans. I have had great support from the Scotland fans. I have always given my best to the Scotland team and I know that all the lads in our squad enjoy playing in front of our supporters, who follow the team home and away in such numbers.
"I want to wish Alex and the squad the very best of success for the future and particularly for the upcoming campaign. I hope he can do what we had always aimed for. Obviously I'll be supporting the lads all the way as they try to get to the Euros. We have a very good squad of players and I know they will be doing all they can to take the country to a major tournament. I'll be right behind them." 
He's getting on a bit, and the extra travel, the extra matches and the risk of unneccessary injury have played no small part in his decision.
However Keith Jackson, an awarding winning journalist , claimed..
Thanks a lot Stewart Regan … you've just cost us Scott Brown too – Keith Jackson
Celtic captain has quit his country and Record Sport's chief football writer insists there's only one man to blame. 
On the ball again.
But not to worry, there's a whole new generation just waiting to take his place, and happily for hacks seeking good news stories from Ibrox, thats exactly where the nation will find them.
Rangers boss Graeme Murty tips new boy Greg Docherty to fill the gap left by Celtic captain Scott Brown in Scotland's midfield
The Ibrox gaffer paid tribute to the Hoops skipper and admitted his international retirement is a sad day for the country 
He said;
"He has been a really good servant to Scotland. He's taken fantastic care of his body and I think you see the impact he has on his team.
"It's great news for Celtic, but sad for the Scottish team. 
As the song goes..
but i done seen about everything when i seen a"rangers " manager praise a Celtic captain and even cite good news for our club.
In fact, we hear that in Perth tonight, where they face St johnstone, the "rangers " players will form a circle at kick off and offer a minutes applause in respect of Browns service at international level. Murty sure knows how to curry favour with his support.
Greg docherty, whichever one he is, is being touted as a replacement for Brown, presumably due to his experience at the top level and winning mentality, although he has no top level experience and hasn't actually won anything.
It doesn't end there. The Ibrox club are looking to extend the stay of QPR's Sean Goss, despite the fact the London club won't extend the loan, and the Ibrox club can;t aford to buy him.
Still, its all good news designed to make that mythical 55 seem achievable, even though the earliest the new entity can achieve that milestone is in 2073.
Roughly about the same time they'll have paid off their loans and have secured a bank account.
In other news, Motherwell have extended the hand of friendship to this weeks visitors Aberdeen.

| We're looking for another 'Well fan aged 8-13 to join us on Wednesday night to be our Young Announcer. Let us know who it should be by sending us a reply.
They got a reply, perhaps a somewhat harsh one, but a reply that was surprisingly popular among aberdeen fans, who seem to know their managers limitations…
Aberdeen should ask an eight year old to pick the team never mind announce it. 
Hibernian boss Neil Lennon is in bother again, after he pointed out that all Scottish referees are crap, which is kind of correct, and although he didn't cover himself in glory with his animated rant at Kevin Clancy during his clubs clash with Kilmarnock, it was hard not to feel his passion.
Lennon is unlikely to receive a ban however, as his defence team will employ a new strategy, and point out to the SFa he no longer works for Celtic.
As far as referees are concerned, and on a serious note, I'd bring in the guy who refereed the Scotland England rugby game and get him to take over as Referee Supremo.
Nigel Owens was everything a referee should be, and whatever it costs, he should be brought in to help eliminate honest mistakes, such as missing a big fellow lying bleeding from a head wound as you run past him, or not noticing a petulant player kicking the ball at a man who has been scythed down by not one but two opponents.
then again, that might be just a fault in the one referee…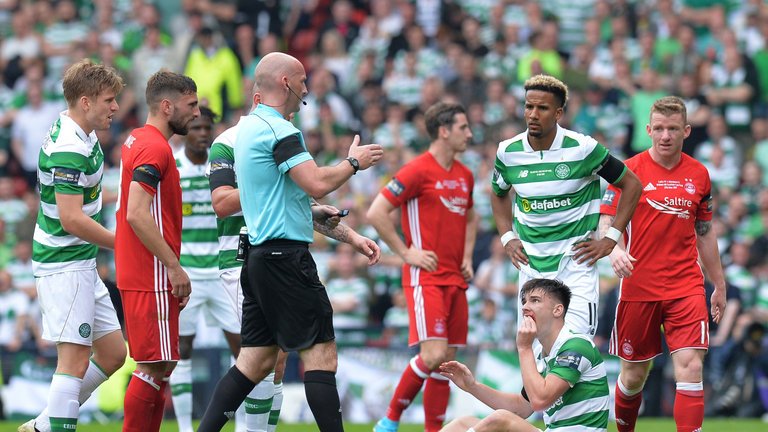 Are we sure he's not really a closet Aberdeen fan ?
And you'll notice he didn;t take any shit from any of the players, despite most of them resembling something that had fallen from a mountainside during an earthquake.
Oh, and speaking of closets, and coming out of them..
Orangeman defies Order for gay daughter's wedding
fair play to that man. He's joining the rest of us in the twentieth century, and he's probably even changed all his pin numbers away from 1690.
But he might be in trouble from his overlords…
The Orange Order is remaining tight lipped on its newly elected Grand Master's decision to walk his gay daughter down the aisle.
Belfast Grand Master Spencer Beattie celebrated Lesa's civil partnership with Melanie Atkinson in Carrickfergus last week.
But he plays a key role in the Order which refuses to admit gay people.
It is also opposed to same-sex civil partnerships and marriages, calling them "a sign of moral decline". 
Mr Beattie told the paper: "I'm all for equality and people having the right to make their own choices."
Later, he said: "I don't know if I'll get in trouble for going to the ceremony, but that's not up to me.
"I'd like to take some advice before saying anything further." 
I'd advise him to just tell them to fuck off, its his family and their happiness should always come first, unless they ask to borrow money.
i think he knows that, and deserves a huge pat on the back.
Well, he might object to the word "pat" for obvious reasons, but there are encouraging sings that won;t always be the case.
As for the sixteen ninetyers, there was a further blow to their traditions when the Help for Heroes Easter Egg omitted the word Easter from the box, which should upset their religious crusaders as they march off to invade another oil rich country to fight someone elses invisible friend.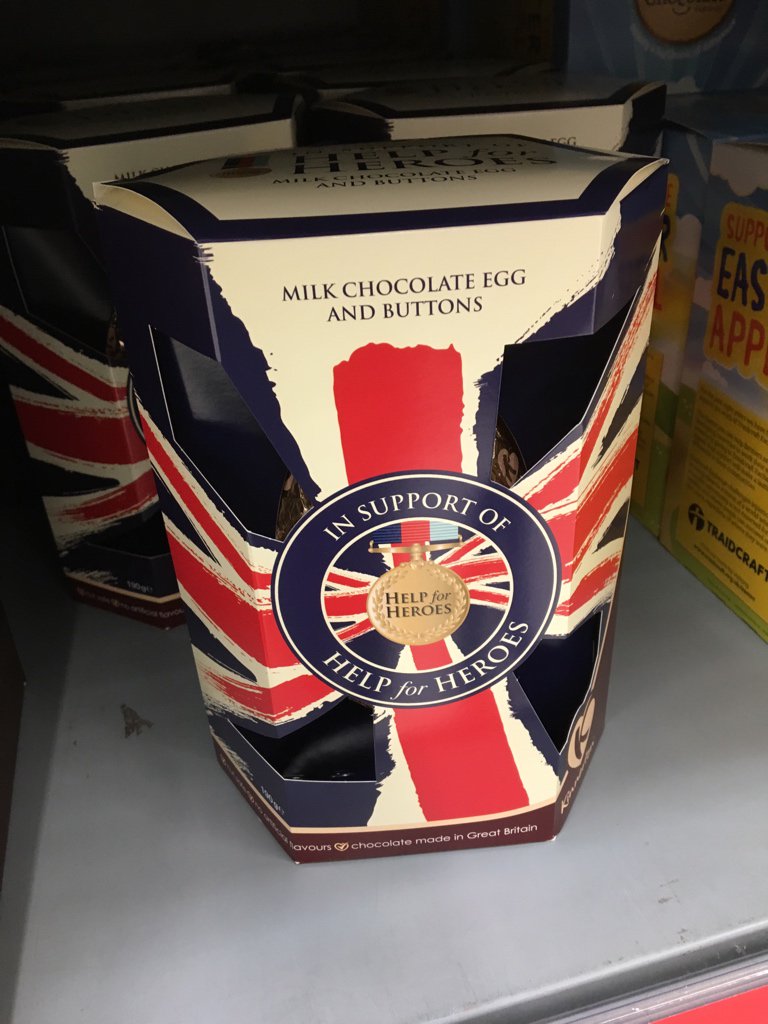 Back at the medical room in the ranch, and Johnny Hayes, another Celt wounded in action this season, has been, er, amusing himself to pass the time, as this message to former aberdeen teammate Ryan Jack..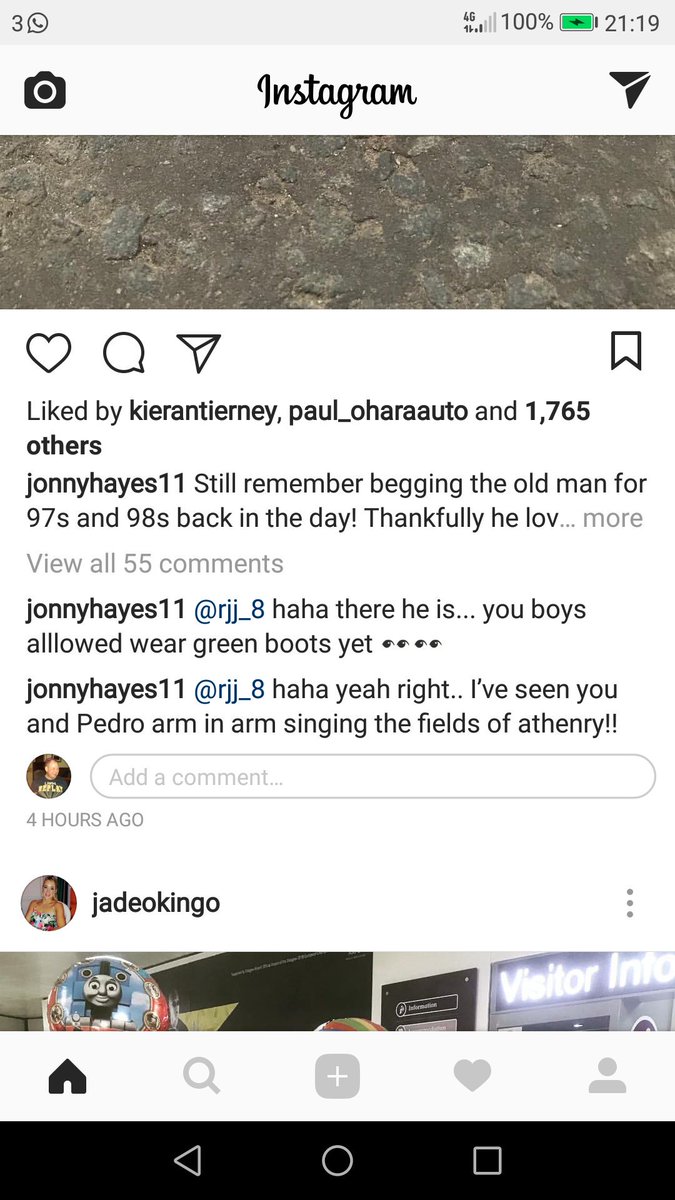 The times are changing down Ibrox way, but then again, it is a new club.
They just need to clean the dirt from the old club away, and reveal their shiny new surface…
as indeed, if you scrape away at anything you can usually reveal something interesting..
I hope this revelation doesn't affect his income.
Caption from yesterday…