Just in case you weren't dreading tonights Europa League tussle with Zenit St Petersburg, Brendan Rodgers has told us how difficult its going to be.
And for those of us looking forward to extended run in the competition, possibly even to the final, like in 2003,  he put that gas at a peep as well…
"It's very difficult. You see the level of opponent in there. It tells you the difficulty.
"I'm a realist. I'm in my dream job, but I'm also a realist.
"There are two factors. The game has changed and Celtic have changed.
"Look back at the players Celtic had then. Celtic were taking some of the best players from the Premier League. 
And Magnus Hedman.
"They were bringing Chris Sutton up here, John Hartson. Neil Lennon. They were bringing Paul Lambert back from Dortmund.
"These are top, top players, so the financial climate is totally different now to what it was back then for Celtic.
"We always want to fight and, like our predecessors, try to do the very best that we can.
"But when you compare it to that, football and Celtic have changed a lot.
"The club is run very, very well. You can spend the money, but it's the player coming to Scotland which is the big factor.
"It's wages, it's astroturf pitches and all this. There are multiple reasons why a player would or wouldn't come. 
"I don't think it will ever go back to what it was 15 years ago.
"What we have to do year on year is try and somehow bridge the gap, but it will always be difficult for us."
They're hardly likely to come for the managers cheery banter, but it will come as a relief that tonight he's got his own seat away from the rest of us, you'll see it clearly, as it has its own wee black cloud.
Anyway, now he's implied that all his players are not top, top players, and that he's only got them here because the ones he wants, the top, top players won't come, he then set out to allay our fears about Zenit…you know, fill us with the confidence he just shot out of the players…
If you look at how they play, they are what you would consider to be a top European team.
"They are a club that want to be competing in the latter stages of the Champions League. It is a very good side.
"Should they be favourites to win the tie? Yeah. 
Well, thats fucking that then.
Close the doors, turn out the lights.
This is exactly the attitude that costs us those embarrassing defeats that have multiplied since he got here. any minute now he'll mention how much money they've spent…
I never say that lightly. I always think we are Celtic, but I have always been realistic.
"When you look at their investment and level of players they have they will expect to go through. 
Well, at least he didn't tell us it was about developing, or learning . Imagine the fury if he started coming out with phrases such as the Mowbrayesque "take it on the chin "…
"Listen, you get to the last 32 and they are always going to be tough games.
"There are teams that are winning their groups, there are teams coming out of Champions League.
"It's just about improving, developing and trying to find a way to get a result.
"Sometimes you have to take your medicine in games. The challenge presented to us is tough." 
Oh come on, they're just back from a long winter break, they'll be rusty, maybe not even match fit, and almost certainly not mentally adjusted to the demands of high level competitive football…
The break could maybe freshen them and revitalise them.
"We have the same experience in pre-season when you are not in top condition, but you can still be at a good level.
"We played against them when I was at Liverpool and went out on away goals.
It was a similar time, about February. They were pretty fit then.
"It's a different team, a different manager playing in a different stadium,
but they will still be in a good condition.
Whats he doing ?
Seriously, what is he doing ?
And why ?
Unless….. though I may have those green tinted specs on here…unless he is playing mind games with Roberto Mancini, his opposite number at Zenit.
Indeed . he could even claim Mancini started it..
"We know we can have a problem because, for us, it is the first official game for two months," 
"We need to be at our best if we want to get through to the next round." 
then he let slip his mask, and we knew he was talking nonsense…
"Celtic at home is a strong team and also the supporters push the team because the crowd is incredible," 
Celtic are not, and haven't been for some time, a strong team at home in Europe.
"I think most teams would lose to PSG and Bayern. It was a tough group and they will be better in the Europa League.
"If we are able to win this game, that would be a good result ahead of the second leg next week.
"It is important to try to be offensive and try to score." 
Which alerted Police Scotland..
Match Commander, Superintendent Alan Murray, said, "Thousands of supporters will be attending this really important match and with our partners we have planned extensively with the safety of the public being our priority.
"There will be a noticeable increase in the number of officers in and around Glasgow and we have been working closely with British Transport Police to ensure all supporters can get to the match and home again safely.
"While the majority of the supporters attending matches are well-behaved and enjoy the game, we know all too well that here is a small minority who may drink too much and engage in criminal behaviour such as disorder, offensive behaviour and vandalism, so let's keep the focus on the football and behaving responsibly.
"You should make sure you plan your outing in advance, know your travel plans for before and after the match, drink responsibly and be aware of what you can and can't bring into the stadium.
"However, anyone who is intent in causing disorder or indulging in antisocial behaviour or hate crime can expect to be arrested by police. So don't risk missing the match."
Supporters should comply with the ground's safety and security arrangements and are reminded that is an offence to:
Use threatening, abusive or insulting words or behaviour or to display written material likely to incite hate crime
Enter the sports ground if you are in possession of any pyrotechnic device including flares, fireworks, pellets etc (matches/cigarette lighters are not included).
Attempt to enter the sports ground with a controlled container (any bottle, can or other portable container whether open or sealed) or alcohol either prior to, during or after the game. This is also the case inside the arena or in the surrounding area.
Be drunk within or to attempt to enter a sports stadium or surrounding area whilst drunk.
Be in possession of alcohol or be drunk aboard a coach or mini-bus taking you to a sporting event. The driver, keeper, employee or person hiring the vehicle on which alcohol is being carried also commits an offence. Please note that police checks will be carried out on buses and mini buses travelling to the game.
Drink alcohol or be in possession of an open container which contains alcohol in a public place.
Please be aware that if you commit any of these offences you will be arrested and held in custody for court which may involve missing your journey home. Why risk it?
Please ensure that your match ticket is for seating allocated to the relevant side as you may be removed if you are in the wrong seat.
The Russian club have seen their stand partially closed due to the racist behaviour of their support, and the police, reading between the lines, will be out in force tonight to make sure that there are no offensive songs or chants from the away fans.. but to keep things swinging along they have issued a cd of acceptable songs for the russian to learn on time for the game..
Famines, Sashes…they're all in there.
Meanwhile, back at the ranch, the players were introduced to a sports psychologist who showed them how best to deal with the manager's press conferences..
And with a big game coming up, we can also announce the winner of this weeks
Not Unexpected  Injury Award. 
Nir Biton will miss tonights game, and probably the rest of the season having picked something or other up during training, or on his way to training, or in the bar afterwards.
There's obviously a much bigger problem here , with Celtic having more players out than in, so much so, in fact, that Patrick Roberts has gone back to Manchester so his parent club can get him to see a real doctor, and protect him from whatever is going on at Lennoxtown.
That kind of leaves us thin on the ground, and there used to be a time when Celtic would relish this kind of game, when the odds are against us, when the breaks-literally-are beating the bhoys.
And maybe we are.
Maybe all the downplaying from the manager is just mind games, aiming to relax the Zenit players before crying havoc and unleashing the dogs of war at 8.05 tonight.
The reasoning behind the thinking ?
All along the stated aim has been to get European football after christmas.
Thats been done, and the pressure is off, to an extent. after all, if you can't stop for a minute and pat yourself on the back when you've reached a target, whats the point in aiming at it in the first place.
But then you set the next target, and just by making it to the Celtic first team, the home grown players especially, these guys have shown that they do push the barriers, that they can break through the gate.
And I think we may see a little more heart in the performance tonight.
And I think its all part of the plan.
Sure, all this tippy tappy stuff is nice, and holding possession is probably better than , er, not holding possession, but we didn't get where we are today by playing like a bunch of lightweight lily livered lollygaggers.
Where would we be if Tommy Gemmell had been told to play it square along the back ?
Or if Bertie Auld and Bobby Murdoch weren't allowed to flatten the occasional on field bully ?
and if..heaven forbid…Jimmy Johnstone had been told to track back ?
Some of you may argue that we have nothing at the moment, those days of glory are long gone, never to return.
Well, that means we have nothing to lose, and Zenit can't embarass us any more than Lincoln Red Imps, or Barcelona or PSG.
Fuck it, if we're going to go down, then we go down fighting… on our terms.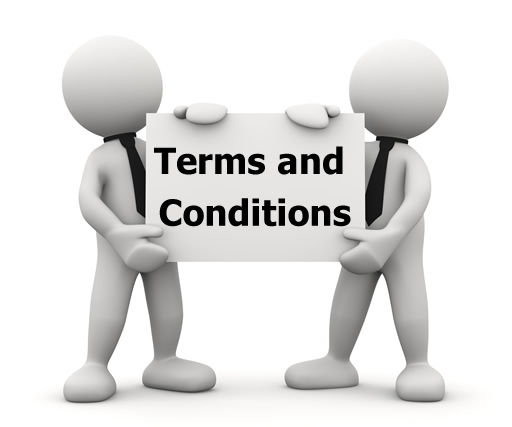 We fight for every ball, even of its gone out for a throw in.
We tackle hard, we jump, we slide or we block every time they have the ball. in fact, if we can get away with it, do it when they don't have the ball.
As soon as they get off the bus, in fact.
In possession, we run straight at them. It'll confuse them.
If we have to pass, make sure it goes quickly to where it should go to. Hesitation is a form of weakness, and as anyone who has ever met a Russian will tell you, don't show any weakness.
More important perhaps, is we need the players to play with the pride that comes with the jersey.
We can take getting beat, but we cant take a lack of pride in our club.
At shortly after eight o'clock tonight, we hit the Russians with everything we've got , which I'm sure is a quote from one of Ronald Reagan's Presidential addresses, come to think of it.
Whatever happens, let them know they've been in a game, and perhaps we might just have something to remind us of who we are…
My prediction ?
Celtic 1 Zenit 1 .
Or something else entirely.
Whether its more in hope than in expectation, I expect Celtic to keep the tie alive, to coin a phrase, but win it over in Russia.
Yesterdays caption competition..
Far and away the hardest one to pick a winner from, and if you haven't read all the replies, go back and do so.
However, my favourite -a laugh out loud moment-was..