Liam Miller passed away at the weekend after a battle with cancer. He was 36. May He rest in peace, and our heartfelt condolences are with his family. 
His move from Celtic to Manchester United a few years ago may have divided the Celtic support, but its a sobering thought when one considers the fragility of life, that Miller did what he did with his family in mind, and the way things have turned out, it may well have been the right decision. 
Life is too short for all of us, and for some its even shorter, and so no one can be criticised for making the decisions that they feel are the best for themselves and their families. 
Our thoughts and prayers are with them at this dreadful time. 
Celtic overcame Partick in what turned out to be a bit of a nailbiter in the Scottish cup this wekend, yet again we had a steamroller of a start, followed by a period of doubt, followed by a period of blaming Jozo Simunovic, who seems to have a problem with his concentration.
James Forrest stepped up with three goals, each quite sublime in the execution, but its the two conceded at the other end which will cause concern going into the Europa League game with Zenit St Petersburg on Thursday.
Older readers will remember Gordon "Whoops " Marshall, the goalkeeper who liked to fling a couple into the net, and there's one image from that period which has stayed with me..I couldn't find it on google…where the entire defence turned their back on him after another one of his unforced errors, and if you watch Saturdays game again, the midfielders and forwards are starting to look at the current defence in the same way.
Should Celtic lose to Zenit, the pressure on the back line will become unbearable.
Is there a solution ?
Yes, there is.
Lustig , Biton, Ajer and Tierney.
Biton has an aura of calmness that none of the others possess, Ajer has the strength needed to carry the ball out of the danger zone, and Lustig, now the target of the disgruntled with Boyata injured, is a far, far better defender than he gets credit for. And then there's Tierney..
Both full backs need help from the wingers, and the covering midfieder needs to , welll, start covering again. With Brown and Ntcham there appears to be a lack of cihesion betwen the two, which will rectify itself in time, but then again, we've only got three days…
Before the Partick game I said it would be a pressure situation, and it turned out to be so, but only because the fragile mentality of the team allowed it to be thus. Zenit will be even more harrowing.
Another problem is that Armstrong and Rogic are both going to be available for this game…which isn;t going to help. for a game of this magnitude bringing players in straight off the treatment table has proven to be a bit of a mistake.
Keep them on the bench, and use their initial energy when it can do the most damage.
Oh, and God help us if we don't find some self belief this week…
And yet that belief should be there.
One trophy in the bag, a clear lead at the top of the league table as we approach the landing strip, into the scottish cup last eight with a home tie against Morton, and European football after christmas, with a gift of a draw against a side who haven't played competitive football since they found out they would play Celtic.
So, lets have a look at what their gaffer thinks about the game, and how the winter break has gone for them..
This was the final match for Zenit at the Gazprom training camps. Can you sum it up for us? 
Today was a very good match, we have played against a strong team. The match turned out to really interesting, Maribor are a good side and played in this year's Champions League, it was not an easy game. It cannot be compared to an official match, but nevertheless, this is a good preparation. 
Was the Red Star game your favourite?
Yes, I would say that the match against Red Star was the closest to an official, but today's opponent's played also like an official match. Unfortunately, today we played at 12 o'clock in the afternoon, which does not quite correspond to the time of proper matches. But the level of opposition was good. 
At the very end Yuri Lodygin did something incredible. Now will you find it more difficult to choose a goalkeeper? 
Yes, he did Something incredible, in my opinion it was strange from the referee because to give two penalties in a minute was unusual. 
How did you feel about Pletnev performance today?
All the young guys who came to the camp have presented themselves very well, both in matches and in training. Skrobotov, Goylo, Kakkoev and Kaplenko, not only Pletnev did well. I am pleased with everyone. 
Now the matches are over will you be focusing on the Celtic game? 
I believe that the main part of our work has already been done, now we need to recover, get in the right physical shape. We will now aim our training to prepare for the first official game.
The answer, i would venture to suggest, is in that last bit. He is worried about their fitness level and match readiness.
So, with that in mind hit them from the off at pace and get in their faces. They have played friendlies for the last couple of months, and that means the other teams have also treated them as friendlies, more so than the russians, and the full force of a match fit side playing with hunger and determination, roared on by a large passionate crowd could well overwhelm them.
Piece of piss this management lark.
Elsewhere, and the Daily Record has surpassed itself with it's online coverage of the passing of Liam Miller.
Their piece , which concerned Miller sending his "jealous mates " pictures of his "dream life " in the United States was at best ill thought out and at worst lacking in consideration for the family.
As a result, many have chosen to boycott the paper, and although the paper has apologised there's a feeling they've crossed a line.
For many, there can be no going back. If a bridge can be built, then perhaps a contribution to a charity chosen by the Miller family, and a full and prominent apology would be a good way of starting.
The battle for power at the SFa ahead of the release of the Compliance Officers report has begun.
Peter Lawwell hasn't exactly thrown his hat into the ring, but he's thrown it at some already in there.
"I came off the [SFA] board a couple of years ago; from the outside looking in, clearly, there are problems," 
"The problems appear to be significant and it seems that Stewart Regan has taken the rap for that, in terms of the changes over the last couple of weeks.
"I think there are others in there, who have presided over the SFA for a number of years, that really need to have a look at themselves just now. I don't think it's worth personalising, but clearly there are issues that need to be addressed. On the other hand, I think there are positives.
"You have a board there with very capable people in Mike Mulraney, who represent the clubs, alongside Ian Maxwell. And you've got independent non-executives in Gary Hughes and Ana Stewart who are capable people.
"I think it's time for these guys to be given their head and maybe given a bit more authority to actually understand what is the purpose of the SFA in the modern game? And how does that relate to the SPFL and the clubs? 
"I think there should be a process of restructuring, re-organising that allows the SFA to be fit for that purpose.
"There are a lot of good staff at the SFA and we engage with them at the moment. There are a lot of good people in there – that's another positive.
"There is an opportunity for everyone to sit down, look at what they should be doing, look at what's gone wrong, learn lessons and move on." 
Move on ?
That, i am quite sure is not the words he wanted to use, as it implies that coals should not be raked over. Perhaps what he really means is that a new SFA/SPFL or whatever they decide to call it can learn from the mistakes, such as cheating and corruption, of the old body, and enter this brave new world that we need.
In a nod to that past, BT Sport are starting a series about Old Firm games, the Glasgow derby now confined to history…
Fridays caption competition..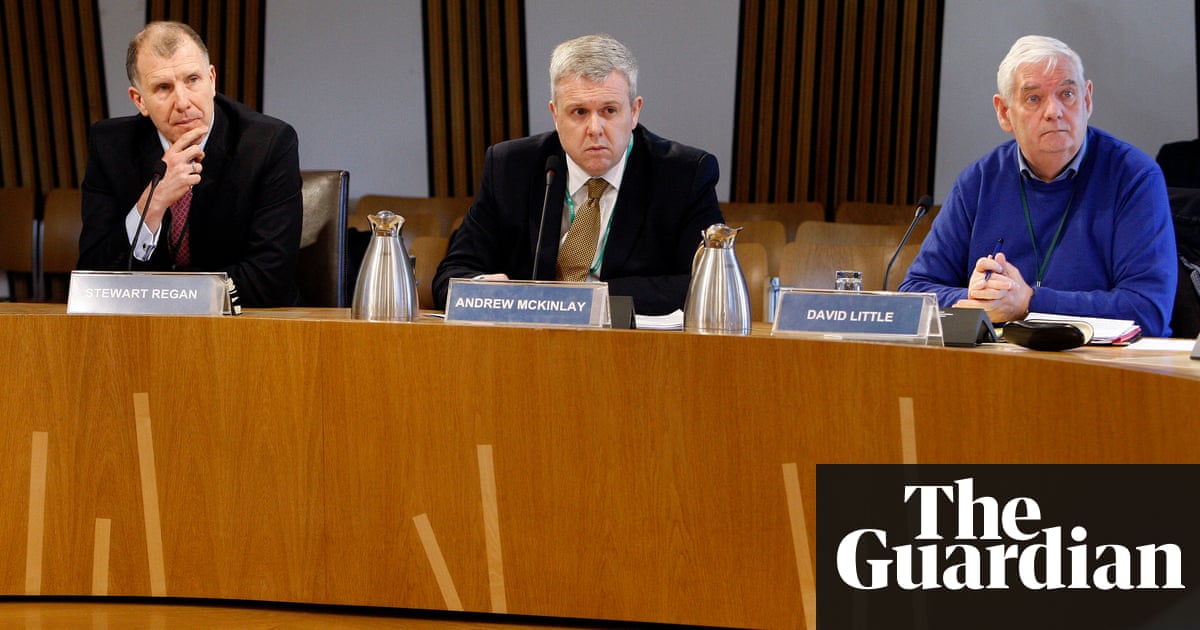 Today, something a little, but not much ,different..
As it says, you are the referee, and what would your decision be here ?