Celtic Diary Saturday January 27: Managers, Musings And Musonda
The reaction to Thursdays diary in general was what I'd expected.
The more thoughtful appreciated that it was , as ever, my own thoughts and therefore up for debate.
Others couldn't fathom why I hadn't already been taken around the back of the building and shot in the head. Even more volunteered to do the job.
The point I was making was that I'm not entirely happy with how things are going at the ranch, and neither are one or two others.
However, since then, much has been done to allay the fears of those such as me, with Brendan Rogers coming out and saying that Moussa Dembele is perfectly happy at Celtic, has never asked for a move and its all everyone elses fault.
As opposed to what he said a week or two ago when he claimed Dembele has had his head turned..
Confusion, it appears , holds the reigns.
Anyway, there's a bit of news from CQN to placate the unbelievers today…
CELTIC are closing in on an 18-month loan deal for Chelsea's Belgian playmaker Charly Musonda.
Brendan Rodgers aims to have the 21-year-old attacking midfielder at Parkhead early next week, despite late competition from Spanish outfit Leganes.
Fuck me, Wish I'd thought of that one.
The letter M… remember ?
Anyway, the other M , John McGinn, will be at Celtic Park today, bedecked in green and white in front of his adoring fans.
Oh hang on, of course he won't. In these days of  hi definition colour television Hibernian must wear their away kit, to avoid confusion.
I mean, which one  is Kenny Dalglish here, and which one is Pat Stanton ?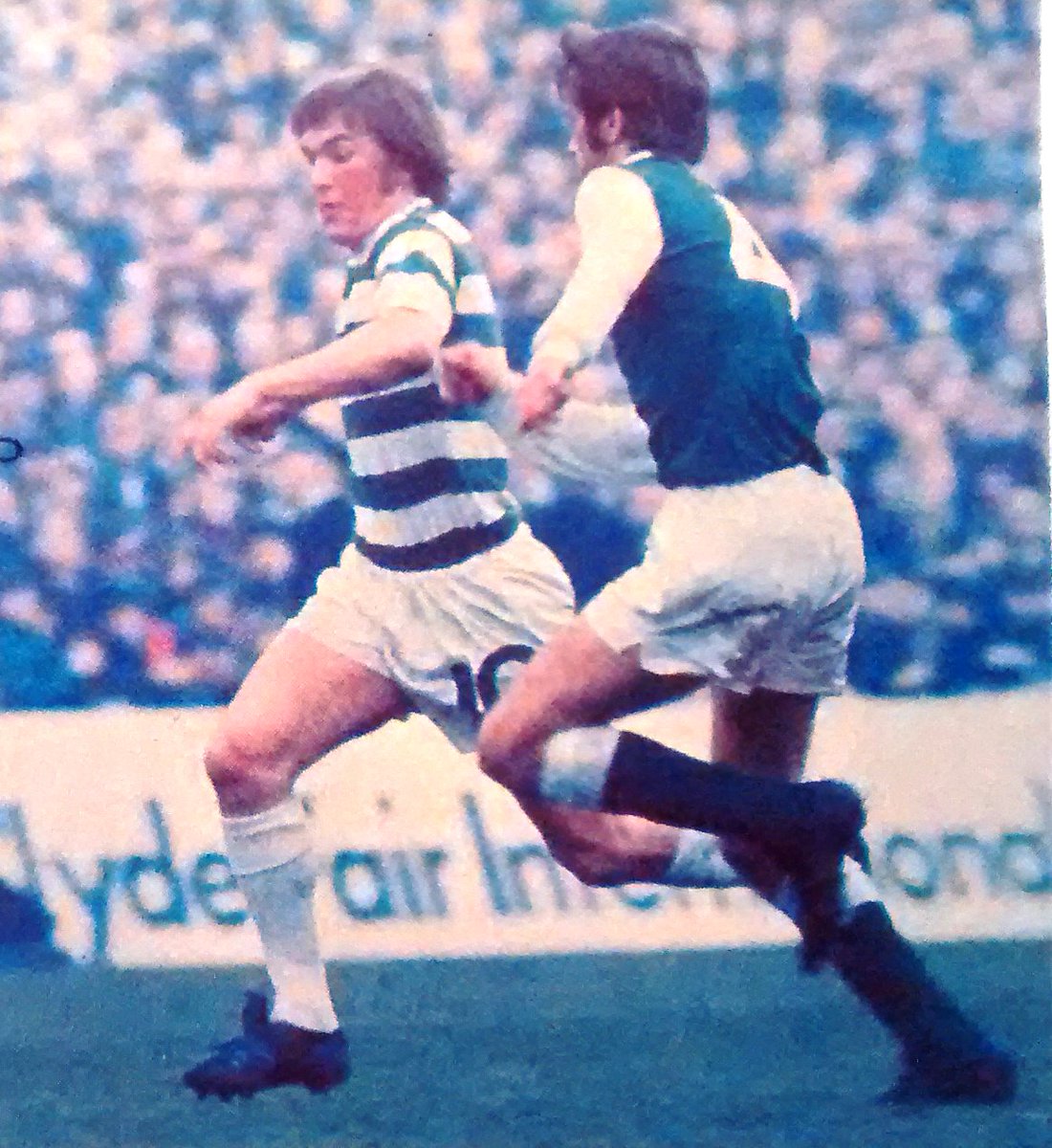 Anyway,  he'll pop into the office and piss them all off by concluding a deal that has been agreed for a while.
So we hear, or so we heard.
Frankly, though, we may have misheard, or been misinformed.
but i'm still more confident than not that he'll arrive. He might head straight back to Edinburgh, however, on laon, but consider this before you dismiss the story..
What would happen if Scott Brown picked up a knock ?
Especially now that he's working on the side as a steward at Ibrox ?
Thats the nightmare scenario right now. There is no replacement for his energy and enthusiasm, no one even close.
Of course, McGinn is no ready made replacement, and not at Browns level. but if he were surrounded with players such as Forrest , Griffths and Sinclair, noted for their movement off the ball, how quickly would he improve ?
If he does arrive this month, that will be why.
Hibernian have proved an admirable opponent this season, with Celtic yet to record a win, and unless theire's a huge lift in quality from the hoops, today may not be any different.
In the two managers we contrasting styles.
Rodgers will play the same way he always does, a hesistant defence allowing the Hibs forwards to press early, and a midfield bereft of creativity that gives them it back.
On the flanks Celtic will look to the four wide men to feed whichever striker is fielded from the start, and then replaced after about an hour when its deemed to be not working.
My feeling is that Demebele will get the nod, and Griffiths will replace him.
then forrest will see more of the ball, and the Celts, if not too far behind, will salvage a point, or possibly even take all three.
Brendan will then praise everyones attitude and character, whilst Neil Lennon will quietly take the plaudits for a disciplined approach, which has given his side more confidence of not more point.
All a little bit predictable, which will delight anyone from Zenit St Petersburg who happens to be watching.
It's easy to criticise, but a little trickier to offer an alternative, so I'm going to be the mamager today..
Craig Gordon betweeen the sticks, and Tierney, Ajer and Lustig as a back three. Scott Brown can cover the front of them. That way, Hibernian will be forced down the flanks, where Scott Sinclair and James Forrest can get in their way. Olivier Ntcham and Calum MacGregor can act as out balls for the defenders in possession, allowing the ball to move a little quicker away from the danger zone, and both Dembele and Griffiths can cause a bit of havoc up front. with two up front, Lennon will have to be a little more cautious when going forward.
There you are. Where do I apply for the full time job ?
Anyone going to St Petersburg ?
Tickets on sale now for Zenit v Celtic in the UEFA Europa League
The blue-white-sky blue announce the opening of ticket sales for the return leg of the last 32 game in the UEFA Europa League in St. Petersburg.
Tickets start at just 500 rubles and can be purchased online, at many of our ticket terminals across the city, at the club shops or at our main client office at 16a Dobrolubova, near Sportivnaya Metro station.
We look forward to seeing you at the match on 22 February at Stadium St. Petersburg, kick-off 9pm.
I'm quite sure any official trips will be charging the same for tickets…
Elsewhere, and raise a glass to those good folks at Fans against Criminalisation today, and make sure there's some drink in it.
Holyrood votes to repeal controversial Offensive Behaviour at Football Act in landmark defeat for the SNP
MSPs voted 65 to 61 in favour of a Labour plan to rip up the Act, it's the first of three parliamentary stages needed to finally consign the law to history.
The war isn't over, but a battle has been won which has opened up a path to enemy HQ.
If the SNP. and leader nicola Sturgeon are truly the forward thinking and modern "peoples " government, they will surely admit their mistake and move for a repeal themselves, instead of claiming that the bill would have eradicated sectarianism and moved society closer to being a brotherhood of love.
It was an admirable idea, but the strategy left something to be desired, like another strategy, for instance.
The unpopular bill has united most supporters in their opposition, and it was good to see some of the others equally as pleased as Celtic fans..
Complete nonsense. That lot don't hang around for the full ninety minutes.
Then again, we should be pleased with the Murty revolution, the three wins against Aberdeen have deprived the Dons of the nine points that would have made the gap at the top just two…
Back to Thursday for the caption…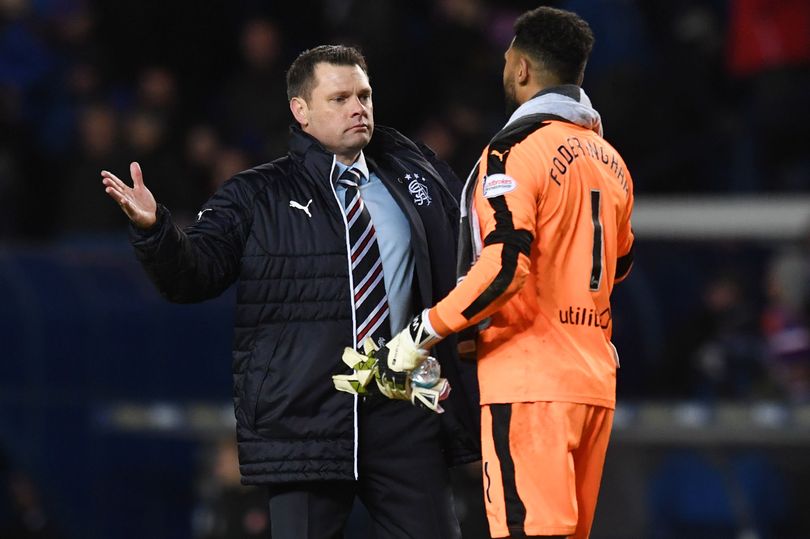 Today…