Celtic Diary Tuesday January 23: Falling Out Of Love
Before we go on to make some stuff up about whats going down on the right side of town, there's a couple of things I need to mention.
Thats right, make stuff up , cos thats Etims, the home of invention.
I should have been a rapper, but this ditty just got crapper.
One or two of you have noticed that the comments you make are often filed away to be "moderated 2. This is simply down to wordpress, and although you may feel you are being victimised, and admittedly it may seem like that, it really is nothing to do with us.
for some reason, some stuff seems to just stick, though one answer is to submit a short post and then go for the longer ones after that is "approved ".
Apart from that, I'll try to keep an eye on any build up, but that isn't always possible.
One or two of you may also have noticed that the diary yesterday claimed that Celtic would play Partick on Wednesday night, when in fact it's Tuesday. This appears to be a deliberate ploy by the SPFL and Celtic to discredit me, by moving the game forward twenty four hours to make me look ill informed on the one hand, but to help my CV attain the credibility required for a job in the mainstream Scottish sports media.
Speaking of which, they really have turned on Stewart Regan this week, after Michael O'Neill turned down the Scotland job.
Regan had apparently put a lot of time and effort into securing the Northern Ireland manager to take the reins at the national side, but as he's no bloody good at what he does, it was always destined to fail. And anyway, Malky Mackay, as we said at the time, is an SFA man and a shoo in for the job.
The media are blaming Regan, and even hinting that he's not very good at his job.
We hear that they are also warning the captain of the Titanic to keep an eye out for icebergs.
Regan has done nothing in the eight years he's been SFA chief. He commands a large salary for effectively doing nothing.
In fact, apart from his shennanigans helping Rangers when they went into liquidation , and the new club when they rose from the ashes, he's done the square root of fuck all, in fact, one might argue he's on the point of ruining the SFA.
Certainly he is drawing , and has drawn, an inflated salary -over a quarter of a million pounds a year-for no return.
The Record, finally finding its voice, said in its sports editorial today..
He is the head of an organisation that has failed to qualify for four successive finals on the bounce on his watch since he arrived at Hampden in July 2010.
Regan binned Craig Levein and Gordon Strachan for those failures, while he continued to call the shots. And still does.
With his track record, is it any wonder O'Neill said 'no'?
And while he remains in situ, which top manager is going to say 'yes'? 
If they really want to turn the screw, they should look at a comparison of the money in the SFA's account before Regan got here, and what it is now. and then compare it with, say, the Welsh, or the Northern Irish accounts.
Clearly Regan is going to be allowed to get away with hios 2011-12 antics, for now, anyway, so how about simply asking him to justify his wage, and show us what we are getting for our money ?
For once, the Record is correct, who, in their right mind would work with Regan ?
Alex McLeish is keen on a second crack at managing Scotland, 
Alex McLeish is keen on managing anyone, as we have seen on previous diaries.
The very least the media  can do is haul Regan  out from under his desk and ask him a few questions. Ask him to show us how he would apply for the  job he already has, listing his abilities and achievements.
Back at the ranch, and it appears we may be on the point of spotting why there are a few mumblings and a grumblings around the club.
Brendan Rodgers's outburst in front of a bemused press last week hinted at one or two problems, and his assistant Chris Davies has elaborated a wee bit..
It's Moussa Dembele, he wants away… his heads gone, and the rest of his body is intent on catching up.
"I think time has gone on, and obviously there has been interest in him.
"It's a feeling now that, of course he's our player and we're happy for him to be here – and we know what he can do.
"But there is also an acceptance that maybe Moussa feels it is the right time for him to move on.
"And when a player feels that way, then, there is not an awful lot of point in stopping them – unless you really have to. So that's kind of how it's evolved. 
"I don't think Moussa is desperate to leave. The situation is where it is.
"But nothing has actually happened yet, it's been speculation.
"Here we are with nine or ten days to go and there's been no formal bid. So we can only take it like that – and possibly stop focusing on that situation so much." 
We know that Dembele was bought to sell on. Its clearly time to do that.
We'll survive, no one can blame the club for selling him for a huge profit. That was the plan all along.
And anyway, I'm quite sure there is no one on our board who would want to be seen to be associated with anyone who is purely interested in lining their own pockets, say at the expense of the general public.
Or the sick, or the poor , or the disabled…or workers rights, the health service and care for the elderly and infirm.
Like at Theresa May's burns supper, where the guest list shouldn't surprise anyone…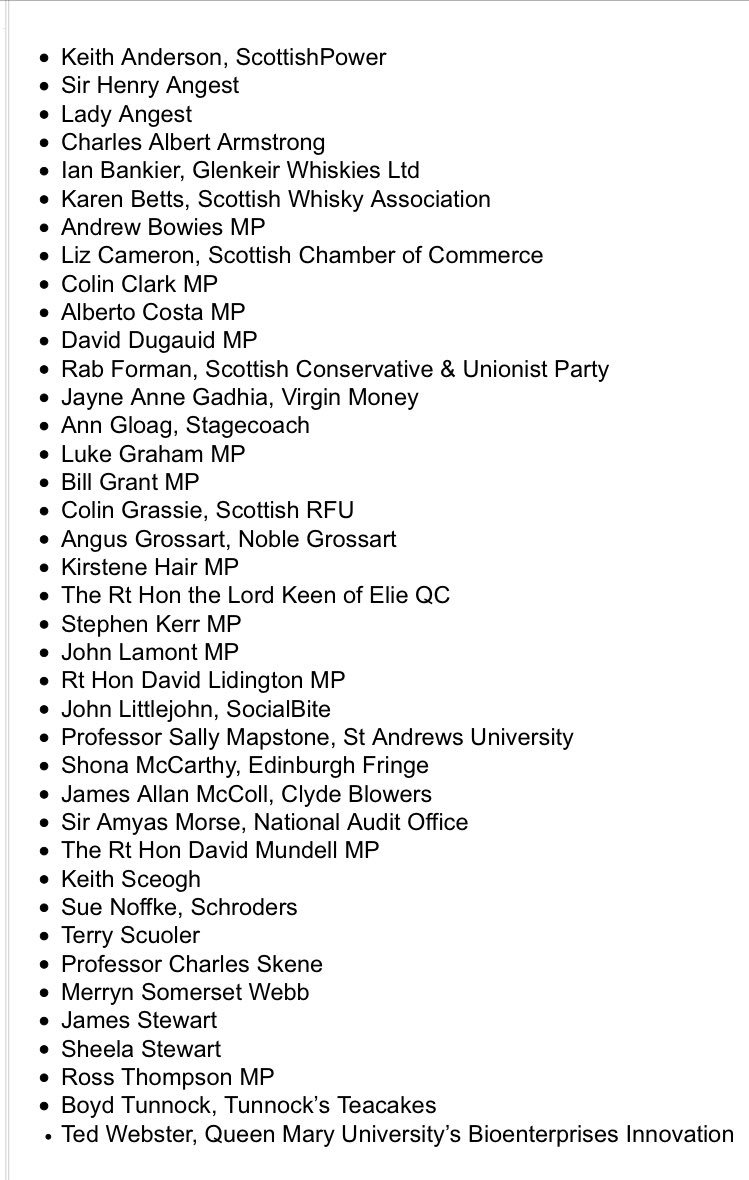 I'd like to be serving the drinks for that one. If you boil urine and add it to a pot of tea or coffee it becomes tasteless…so they wouldn't notice that for once I'd be giving the piss as opposed to taking it.
Leigh Griffiths has recently been reported as being less than happy at Celtic. If thats because Dembele is known to want out, and still getting game time, he has every right to be miffed.
The second half of the season is shaping up to be a little less exciting than it should have been.
And it could get worse…
Jon Flanagan, the girlfriend beating full back from Liverpool is being released from his contract, and Celtic are rumoured to be interested, just as soon as his community service is done.
From the Guardian….last Wednesday…
Liverpool footballer Jon Flanagan sentenced for assault
Player handed down 12-month community order for attacking his girlfriend, Rachael Wall 
Liverpool footballer Jon Flanagan has been sentenced to a 12-month community order for assaulting his girlfriend on a night out.
Flanagan, 25, pleaded guilty earlier this month to the common assault by beating of Rachael Wall, with whom he had been in a relationship for 18 months. Liverpool crown court heard on Wednesday that the couple were now back together.
The court was shown CCTV footage, taken from outside the Il Forno restaurant, of the "prolonged attack", which took place on Duke Street in Liverpool city centre at about 3.20am on Friday 22 December.
It showed Flanagan hitting Wall before pushing her against a wall twice and then kicking her. The district judge, Wendy Lloyd, declined a request by Wall that the footage not be played in open court.
Lloyd sentenced Flanagan on Wednesday to the community order, which will include 15 rehabilitation activity days, 40 hours of unpaid work, £85 costs and an £85 victim surcharge.
Speaking to the footballer, she said: "You are, of course, a young man of previous good character and therefore it's undoubtedly sad that you have brought yourself here by your behaviour."
Lloyd said the attack was not just a single act. "It was a matter of this lady going to the floor twice and you used your foot on her on one occasion," she said. "The lady was seen to have injuries but, of course, she said she does not attribute those injuries to you." 
There was more, but I've read enough.
Brendan, seriously, don't even think about bringing him anywhere near Celtic. 
Lets just get back to work, and put three more points on the board in tonights Glasgow derby…
Yesterday we had this… well, some of you did. another wordpress mystery..