Celtic eased back into the swing of things yesterday with a 5-0 win over Brechin City. It wasn't the most difficult of games, but whilst watching one could not shake the feeling that if you could transfer the enthusiasm of the Brechin players into the Celtic players you might well have one hell of a side.
Not just based on yesterdays game, but on the season so far.
The early James forrest goal -just two minutes in-undoubtedly settled the nerves, and further goals from Sinclair, Ntcham, Boyata and Edouard made it all look rather easy, although there were a few dicey moments as Brechin refused to be overawed by the occasion.
Brendan seemed happy enough to get it all over with..
"I think that you come back and you want to get into your rhythm as soon as you can," 
"Brechin came with a good spirit. They have had a tough season so far but history tells you these types of games can be difficult for you.
"We started the game well and created chances and took our goals well at good times. It was a professional performance.
"I never disrespect any opponent as there never any easy games now. I felt I could have picked whatever team and would still have a strong side, but it was important to get our rhythm back early and get a good result.
"Similar to last season when we came back and played a team from a lower division, it's important you go and work well, and we did that.
"I said to the guys that the plan today was to see if we could get the job done as early as we could, as I wanted to give some oxygen to the players who hadn't been playing so much." 
Presumably to keep them awake.
Oddsone Edouard started up front, still the only forward to start in consecutive games for the last few months, and he did score, which is what he is paid to do, but it does raise doubts about the other two.
Leigh Griffiths didn't even make the bench, as he is injured.
He had an ankle injury at the beginning of the week so he hadn't trained and it was too much to risk him today," 
"He is going to join in a session after the game and hopefully he will come through and that will allow him to be available for Tuesday." 
Well, that explains it. If I join in  a session I'm usually not much good for anything the day after.
And Moussa Dembele, who was on the bench ?
The problem, apparently, is in his own head.. he's fretting over the fact that so far only Brighton and Crystl Palace are considering  a bid. Which wasn't how it was supposed to pan out.
Rodgers explained…
"There has been nothing official as yet. I know some enquiries have come through to Peter [Lawwell, chief executive] but nothing concrete," 
"The boy is fine, he is training, he is working but it is clear that he has probably not been quite the same as what he has been for probably over a year or so. My job as the manager is to ensure that the focus is purely on Celtic and the team.
 "He is a good kid and for a lot of players January is a difficult window – lots of speculation – but my job is always to protect the club and make sure that everyone who plays is totally focused. We will see what happens between now and the end of the month and will take it from there." 
The sooner we cash in on him the better. There are two other strikers who will not hang around to be his understudy.
As for players coming in, we are reliably informed there will be three more signings. McGinn, despite what you may read elsewhere, is already done.
Either that or our informant is.
The other two ?
The manager said after the game yesterday, when asked about incoming..
"Not that I'm aware of as of yet, but there is obviously work going on with the club behind the scenes.
"It's just about getting the right type of quality that can improve us – that's what's important and that's never easy.  
"A lot of work has to go in before you do that. We are hoping between now and the end of the month we can do that, and that injection of quality into the team will then serve us well hopefully for the rest of the season." 
That sounds to me like he knows who he wants and is just getting them over the line, but as ever, the top players will wait until the last minute before committing themselves, and quite rightly so, from their point of view.
Any names mentioned ?
There are a couple…
Robin Knoche (born 22 May 1992) is a German footballer who plays as a centre back for VfL Wolfsburg.[1][2][3] Knoche represented Germany youth teams from 2012 to 2015 but has yet to feature for the senior team. 
Knoche is a product of VfL Wolfsburg's youth academy, first entering the club at the age of thirteen. Knoche made his senior first team debut in 2011 and was part of the squad that won the 2015 DFB-Pokal Final against Borussia Dortmund and the 2015 DFL-Supercupagainst Bayern Munich. 
Neven Subotić (pronounced [něʋen sûbotitɕ]; Serbian Cyrillic: Heвeн Cубoтић; born 10 December 1988) is a Serbian footballer who plays as a centre back for German club Borussia Dortmund.[1] He made his first-team debut in the 2006–07 season for 1. FSV Mainz 05. In 2008, he signed with Borussia Dortmund. 
Born in Banja Luka, Socialist Federal Republic of Yugoslavia, to Bosnian Serb[2] parents, father Željko from the village of Kulaši (sr) and mother Svjetlana from Brestovo, Subotić spent his early childhood in Prnjavor. In 1990, when Subotić was two years old, his father went to Germany in search of work. In 1994, with the Bosnian War raging, the rest of the family including five-year-old Neven, his sister and their mother joined their father in Germany, settling in Schömberg. Neven took up football at the age of seven with the local outfit TSV Schwarzenberg.[3]
In the late 1990s, the Subotić family's residence authorization in Germany expired and in order to avoid being deported back to Bosnia,[4] they opted to move to the United States in 1999. They settled in Salt Lake City, Utah, where Subotić's father had a cousin.[3] Subotić played football with Sparta Gold and Impact Black youth clubs.
Within two years, the family was on the move again, this time to Bradenton, Florida, so that Subotić's sister Natalija could pursue a tennis career at the Nick Bollettieri Tennis Academy.[3] The city also happens to be the base for the United States under-17 national team. Subotić trained on his own in G.T. Bray Park, where he got spotted by Keith Fulk, one of the American team's assistant coaches who then informed the team's head coach, John Ellinger, about Subotić. After arranging a tryout, they offered Subotić a spot in the residency camp. At the time, he was not attached to any club sides, but eventually started playing with the University of South Florida team.
While playing with the under-17 team in the Netherlands, Subotić was approached by player agent Steve Kelly, who inquired about his career plans and offered a possibility of playing in Europe. After impressing at the tryout for 1. FSV Mainz 05, young Subotić was on his way there, initially playing for the club's youth and fourth-division teams (1. FSV Mainz 05 II).[3] Subotić holds a German passport, an American passport, a Bosnian passport, and a Serbian passport.[5] 
Bigger hands than old Charlie Green, apparently.
1. FSV Mainz 05
[
edit
]
Subotić made his professional debut for 1. FSV Mainz 05 in the last match of the 2006–07 season against Bayern Munich, as his team was relegated from the Bundesliga. In the 2. Bundesliga the following season, he seized a starting role in what was the league's best defense, conceding only 37 goals. The team finished in fourth place, missing the promotion back to Bundesliga by only two points.
In the 2008 summer off-season, Mainz head coach Jürgen Klopp got a job coaching Borussia Dortmund and was instrumental in bringing Subotić along with him.
Borussia Dortmund
[
edit
]
On 4 June 2008, it was announced that Subotić had signed with Borussia Dortmund on a five-year contract. He debuted for his new club in the unofficial DFL-Supercup match against Bayern Munich, which Dortmund won 2–1. Subotić's defensive displays quickly turned a lot of heads. In December 2008, he was named in the ideal XI team of the first part of the 2008–09 Bundesliga season, alongside such defensive stars as Lúcio and Philipp Lahm.[6] In addition to confident and effective defensive displays far beyond his years, Subotić was also a factor on the offensive end, scoring six league goals throughout the season.
In June 2009, he signed a new contract which lasts until summer 2014.[7] In the 2009–10 Bundesliga season, Subotić was one of only four players in the entire league to play every minute of every league match.
On 15 December 2010, Subotić scored his first ever goal in the European competition, scoring a header off a corner at Sevilla in the Europa League to tie the score at 2–2. The match was a decider on which of the two teams would go on from the group stage, as Borussia needed to win away while Sevilla was fine even with a draw. It ended 2–2, however, and Borussia were eliminated.
On 27 July 2013, Subotić won the 2013 DFL-Supercup with Dortmund 4–2 against rivals Bayern Munich.[8]
On 27 May 2015 he signed a new contract until the end of the 2017–18.[9]
On 1 April 2016, it was announced that Subotić would miss the remainder of Dortmund's season as he was suffering from thrombosis in his arm.[10] On 26 June 2016, Subotić confirmed that he planned to leave the club.[11] He moved temporarily on 26 January 2017 on loan to Bundesliga rivals 1. FC Köln until the end of the season.
At the start of the 2017–18 season, he was brought back into the Dortmund team under the new manager Peter Bosz. 
This guy is only 29, but seems to have been around forever, and seems to be just short of having made the big time, for whatever reason. At international level, he chose Serbia…
Subotić was eligible to represent the United States, Serbia,[3] or Bosnia and Herzegovina.[14][15] During September 2008, when the issue of his national team eligibility first started getting wider coverage in the football media, playing for Croatia or even Germany[16] were mentioned as possibilities as well. Both options, however, were soon revealed to be media concoctions more than anything else. Bosnia and Herzegovina fell out of the running early as Subotić publicly rejected overtures by the country's football officials and head coach Miroslav Blažević.[17][18]
By late fall 2008, it became clear that only Serbia figured in his international choice. Citing sources close to Subotić's family, many reports in the Serbian press appeared about his decision to play for Serbia already being made, but waiting for the right moment to state it publicly since he had until 10 December 2009 (his 21st birthday) to declare his choice. In mid-December 2008, Subotić informed national team head coach Radomir Antićabout his decision to represent Serbia.[6][19] Then in late December 2008, Subotić notified the US Soccer Federation about his decision, the first official step in the process of changing national team attachment.[20] 
On 28 March 2009, Subotić made his debut for the Serbian national team in the 2010 World Cup qualifier against Romania in Constanţa that Serbia won 2–3. Coming on as a 65th-minute substitute for striker Marko Pantelić with Serbia leading 1–3, Subotić played the slightly altered central defensive role as Antić looked to protect the lead for the remaining 30 minutes in the crucial qualifying match. Afterwards, head coach Antić was very supportive of his new young defender, comparing him to Fernando Hierro.[21] After starting against Sweden in a friendly, Subotić's first competitive start took place against Austria on 6 June just after the end of club season, partnering Nemanja Vidić in central defence (if only for one half, since Vidić got injured and replaced by Antonio Rukavina) — the contest in which Serbia displayed a very lethargic overall team effort and was lucky to win 1–0 after numerous defensive breakdowns. Four days later, on 10 June 2009, Subotić scored his first goal for Serbia in a fairly straightforward 2–0 win over the Faroe Islands. For the next qualifying match, at the end of summer against France, Serbia's chance to seal qualification by winning at home, Subotić got benched and didn't enter the contest at all, as Antić preferred Aleksandar Luković to partner Vidić on this occasion. The same central defensive pairing started the next qualifier against Romania at home (another chance to automatically qualify with a win after failing to beat the French), while Subotić got a chance to run out for the last 15 minutes as a sub for Vidić with the score 2–0 for Serbia as it eventually clinched the World Cup spot with a 5–0 thrashing. In the last meaningless qualifier against Lithuania, Subotić played the full 90 minutes in a free role on the wing as Antić looked to experiment and try different setups without any fear of dropping points.
Though he came in with high praise and even higher hopes, Subotić's initial performances for Serbia weren't stellar. Following unconvincing defensive displays and fairly frequent mistakes, he had to deal with plenty of criticism in the Serbian press.[22] 
At the 2010 FIFA World Cup in South Africa, Subotić was left out of the starting lineup for the opening group stage match against Ghana, with Nemanja Vidić and Aleksandar Luković the preferred choices for central defensive spots by coach Antić. Subotić's benching came as a result of his poor starting displays in the friendlies leading up to the World Cup against New Zealand, Poland, and Cameroon. During the second half of the Ghana match, however, Luković received a red card and was sent off, forcing Antić to bring Subotić into the game for the remaining 14 minutes.
Due to Luković's one-match suspension as a result of the red card, Subotić started the next match in a must-win situation versus Germany, putting in a confident and effective performance against German forwards who despite mounting great pressure spells throughout the match ultimately failed to score as Serbia recorded a famous 1–0 win. Playing against the players he knew well from Bundesliga, Subotić showed excellent positional play with several crucial reactions, including the clearance in front of Mesut Özil to prevent the rebound following goalkeeper Vladimir Stojković's penalty save on Lukas Podolski.
For the group decider against Australia, Subotić was back on the bench as Luković returned from suspension.
Subotić returned in the starting lineup for the UEFA Euro 2012 qualifiers that began under beleaguered head coach Antić, who was serving a four-match touchline ban as a result of the verbal altercation with the Uruguayan referee at the World Cup. The youngster played the full 90 minutes at Faroe Islands in the opener and also in the following match versus Slovenia. Subotić's somewhat inconsistent form continued as he established a strong presence in central defence with Vidić, but also the duo's hesitant reaction to Milivoje Novaković's run off the ball led to Slovenian go-ahead goal. Following the Slovenian draw, Antić was fired and Pižon Petrović took over the job. Subotić got called up for the new coach's debut match against Estonia, but was an unused sub as Serbia disastrously lost a competitive match at home for the first time in nine years. Petrović gave Subotić a starting assignment for the next qualifier away at Italy in October 2010, but the infamous contest in Genoa got interrupted after six minutes due to rioting by the traveling Serbian hooligans, which resulted in an automatic 3–0 loss for Serbia.
As the qualifying resumed in late March 2011, Subotić got the start at home against Northern Ireland. Since center back Luković announced his retirement from international football before this match, 22-year-old Subotić essentially became an automatic first-team choice. However, partnering Milan Biševac in central defence (on instead of injured Vidić), Subotić again had a shaky performance as the duo failed to properly deal with Chris Brunt's set piece cross that led to Gareth McAuley's headed goal. Furthermore, Subotić picked up an injury during the match that ruled him out of the next qualifier four days later at Estonia. 
With Siniša Mihajlović's May 2012 arrival to the head coaching post, Subotić featured in a few preparation friendlies and even scored a goal in the loss to Sweden, but was omitted from the final friendly at home versus the Republic of Ireland reportedly due to injury.
Once the 2014 World Cup qualifying cycle began in September 2012, Subotić was benched for the opening match away at Scotland as the duo of Biševac and 19-year-old Matija Nastasić got the nod in central defence. Three days later, at home versus Wales, the same situation repeated.
The following qualifier was a big test at home versus group favourites Belgium, and it still brought no change in Subotić's status, as Mihajlović continued with Nastasić and Biševac as his preferred central defenders. Despite creating many opportunities, Serbia failed to convert them, losing the match 0–3 in the end. The heartbreaking loss brought Mihajlović media criticism, including that over his continual omission of Subotić. Four days later, however, playing Macedonia away in Skopje in a must-win situation, Mihajlović once again left Subotić on the bench without a minute of action. In a match of poor quality, amid reports of discord within the squad stemming from the Belgium loss, Serbia conceded a late penalty and disastrously lost 0–1 thus almost losing a chance of getting one of the top two spots in the group with only four points from four match at the winter break.
Throughout October 2012, Subotić continued with stellar performances for Borussia, both in the Champions League and in the Bundesliga, leading to more questions and criticism for Mihajlović in the Serbian press over continually leaving the player on the bench in national team matches.[23][24][25] Asked about it explicitly in interviews, Mihajlović said, "Subotić missed the final friendly versus Ireland because of injury. He was supposed to start against Scotland, but out of the five training sessions we held leading up to the match, he did very poorly at two of them. I decided to give Biševac a chance in the match at Hampden Park and he was excellent. Then, before the Belgium match, I said a had two question marks over the starting lineup and one of them was if I should start Subotić. Now Biševac picked up a second yellow card of the qualifying, and Neven will start the next match in March versus Croatia, if he shows commitment in training, of course. It is now up to him to make that spot his again. Second part of the problem is that both Subotić and Nastasić aren't very vocal during matches, Biševac is the only one who talks and commands the back line. Neven is a very important player for us, and of course I'm counting on him, but these things happen – I had it happen to me as a player on occasion that a spot competitor on the squad makes the most of an opportunity coach gave him thus relegating me temporarily to the bench to wait for my next opportunity."[26][27]
Subotić did not play in qualification matches for Euro 2016. After new Serbian coach Dick Advocaat announced his squad for qualifying rounds against Armenia and Albania, he also announced that Subotić may have finished his international career.[28] 
Thats a fairly lengthy assessment of the guy, taken from Wikipedia, and the reason I'be included it all is because while reading it, I formed  the impression he would be ideal for Celtic. And I'd like to know if I'm the only one thinking that…
He probably already sings that he'd "rather be a doctor than a Dick" which means he'd be Celtic minded within a week of being here.
What about our old tip for the Tims Charley Musonda, who laid on a goal for chelsea yesterday after coming off the bench ?
Chris Sutton, of BT sport,  dropped a hint…
Rodgers says he's looking for quality,"
"If you are trying to improve a team that has won the last four trophies out of four, went 69 domestic games unbeaten and made the Champions League group stage in the past two seasons, you might have to pay out and you might have to wait.
"It's a game of poker. Clubs wait, wait, wait, then bang. Two days before the window closes all hell breaks loose.
"Celtic are being linked with Charly Musonda from Chelsea, for example. That deal can't happen until Antonio Conte has sorted out his plans and that'll likely not happen until January 30 at the earliest.
"It's a game of chess and a game of patience which, in fact, may also have an effect on Celtic when it comes to players going out.
"Gambles will be taken down south in the final hours. A couple of daft bids will come in for players, I'm sure." 
All I care really is that the guy who said Marvin Comperr was a suitable target isn't allowed to speak at any meeting of the recruitment depatment ever again.
not only can he not play in europe, it seems he won;t be playing in the league either.
Nice touch, guys .
Is it true we were looking at these fellows ?
So far, four transfer windows in, we've yet to see an inspring acquisition.
Yes, it can be difficult to tempt top players to Glasgow, but if that is the case, then we maybe need a better salesman.
Elsewhere, Ryan Christie shouted loudly with two goals against St Mirren for aberdeen that he might well be the elusive number ten we've been looking for.
And we've already signed him.
Cash strapped "rangers " will need to wait a few days for a much needed finacial boost from their cup tie with Fraserburgh after todays game was called off, as the new club were struggling to find a coach company who didn;t want cash upfront for the hire of one of their drivers and vehicles.
The game will now take place in midweek, after one of the players discovered that by booking in advance you can save a fortune on train fares.
Oh, and that reminds me.
Police in the north east of England are on alert after hundreds of "rangers " fans pledged to travel to Hartlepool yesterday to help save stricken Hartlepool United. Though not for the reason you'd expect..
Missing: Rangers fans at the Hartlepool game. If anyone see ls them can you please report to the stewards. They're coming in bus loads apparently to save the club. Nowhere to be seen 
They've gone missing, but the top team are on the case..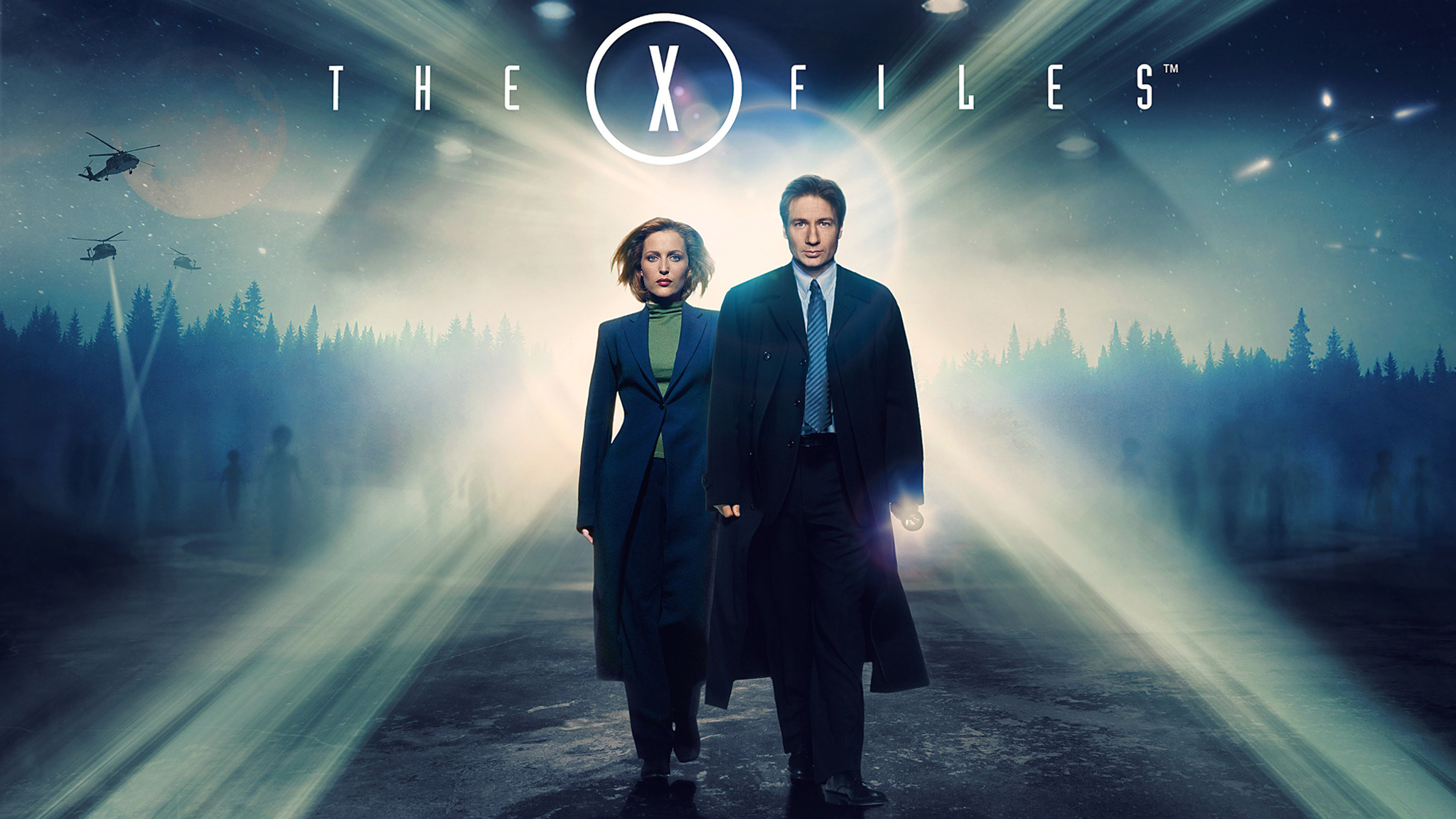 More from our high quality hacks today…
Rangers star Alfredo Morelos being targeted by Bristol City as they push for promotion to Premier League
Robins manager Lee Johnson is considering making a move for the Colombian striker this month but Graeme Murty will be reluctant to lose Morelos 
Oops….
Thats from a chap called Alan Nixon, who might be wishing he'd checked his sources…
Kirk Willoughby Retweeted Scottish Sun Sport
I can tell you right now that this is very poor journalism. As the Bristol City senior scout in Scotland there is absolutely no chance of Bristol being interested in Morelos.
And he is their Scottish scout as well…
Family and Football. First team scout for Bristol City FC @bcfctweets 




. Married to @debs_willoughby 



All views expressed are my own.
 I suppose Bristol City not being interested in Moreles wouldn't sell papers..
Someone is interested in Bruno Alves though.. remember him ?
Oops…
Someone else took their title as well, to compund their misery..
The final table for the florida cup is in…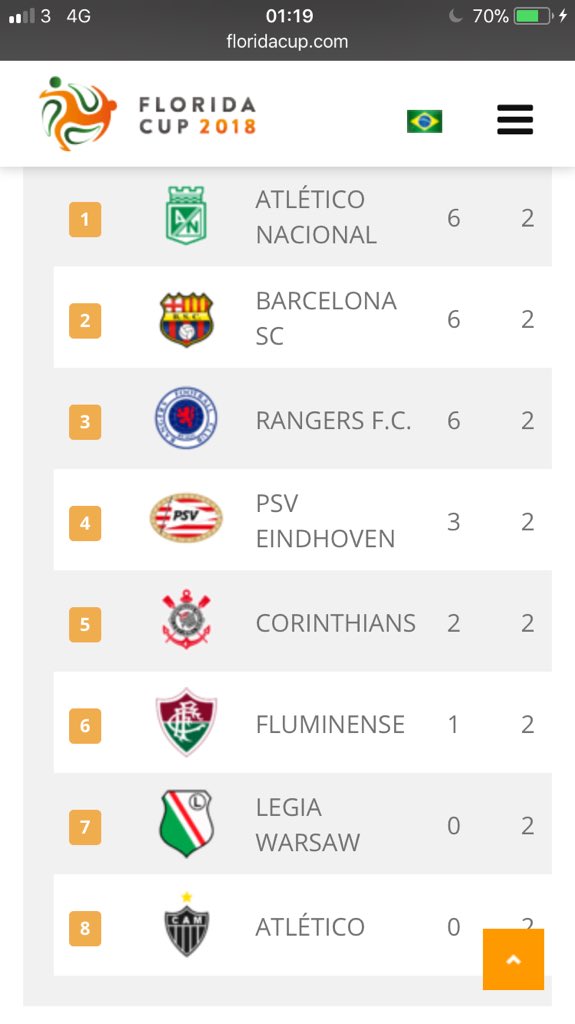 I suppose there is no need for that open topped bus parade now, which is a relief for the club, as no one would hire them a driver and vehicle without a sizable sum up front anyway.
Admin ? If its going to happen it'll be this week, when the Takeover Panel judgement reaches its deadline.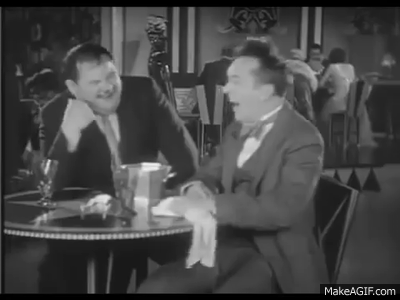 Caption competition now, and yesterday we had this…