Celtic Diary Monday January 15: They've All Got It In for Us
The diary has been a little erratic for a week of two, but things look like getting back to normal from now on.
Well, as normal as they have ever been.
We'll start at the ranch, with the transfer window still open, and at least one journalist trying to chuck at least one Celtic player through it.
Duncan Castles, of the Daily Start and the Daily Express, is the man in the know when it comes to moussa Dembele..
Well, in so far as anyone at the Star or the Express can be described as being in the know about anything..
On January 6, he told his reader…
"Brighton have been most active to get an agreement with Dembele,"
"Celtic are ready to sell, they want to maximise the money for him and Brighton believe they can do a deal for £18m to £20m.
"There's a degree of reluctance on Dembele's side whether Brighton are the team he wants to go to.
"His representatives had discussions with Brighton and were impressed with the way they are
organised, their ambitions, ownership and long-term strategy they have.
"There has to be an agreement on salaries and the top one is £45,000 a week – and that's not much more than he earns at Celtic. 
Dembele's representatives are approaching this is a canny fashion. They consider it a stepping stone move with the player's long-term career in mind.
"They think he can be one of the top strikers in the European game if he develops the right way.
"They are prepared to wait, they know January is a difficult time to move.
"Whoever wants to buy him, it'll be harder to agree terms with the player than it is to agree a fee with Celtic." 
Presumably being Brighton and Hove Albion won't make their negotiations any easier either.
Then , yesterday, he added…
"Celtic are keen to get Dembele out in this transfer window.
"They want to make the money now if they can do but there is considerable resistance from Dembele about a move. I think they need some money in. From what I understand they need a bit of cashflow in.
"And remember if they can take £20m-plus for Dembele, that is by some margin the biggest transfer fee the club has ever received." 
Pausing only to remove the underpants from his head and the pencils from up his nose, he continued..well, he tweeted..
The latest on Celtic's effort to sell Moussa Dembele in the January window. #CelticFC #BHAFC
 Whilst here at Etims we like to keep an eye on journalists who have a creative and imaginative mind, but somehow this one had slipped in under the radar.
I had never heard of him, but a quick google search suggests that he's made his name down south as being something of a Jose Mourinho / Manchester United fan, spreading his words of wisdom between the Star ans the Express, two papers who compete daily to see if they can even get the date right, so I figured that an independent opinion would be useful.
 This is from Redditt, and their Red Devils ( Man Utd) page, which gives an assessment of hacks who comment on their club, and who claim to have inside knowledge… Tier 1 is the highest category of reliability, 5 the lowest…
| | |
| --- | --- |
| Tier 5 (Known Shitposters and Banned sources) | Peter O'Rouke (Freelance) / Tancredi Palmieri (Freelance/Bullshit merchant) / Metro (banned – utter shit) / Express (banned – redditwide ban due to vote manipulation) / The Sun (Banned – for being the Sun) / Diario Gol (Spain) / Daily Star (Go there for tits, not news) / CaughtOffside (Aggregates, but poses the news as its own) / Duncan Castles (Freelancer who in the elegant words of this sub is; A bald headed Cunt) / Don Balon (Spain) / Samuel Luckhurst(M.E.N – Shit-stirring bellend.) / Sqwaka (Vote Manipulation) / Sport/LAD Bible (Clickbait merchants/Content thieves) / Joe.co.uk (Shit memes and even worse transfer content) |
 Make your own mind up..
Manager Brendan Rodgers doesn't seem fazed by any talk of anyone leaving..
My idea for this month is to strengthen, so I haven't thought of losing anyone," 
"If something came in that was difficult for the club and if the player wants to go then that's another point. I'd never want a player at Celtic if he didn't want to be there. Most importantly I would need the right replacement to come in.
"That's important for us because we have virtually been playing, recover, playing, recover. And you lose that real valuable coaching time.
"I still feel that in all aspects we can improve and be better. That starts from defensively. That's a key focus on us this week in relation to how we work and the intensity in which we play.
"We are looking to create and grow the players individually and make them better."  
Either he's not paying attention, or he really does believe no one is going.
Hopefully, its the latter, and that would explain the rush of stories in the media about players leaving.
Then again, maybe he knows who wants out and is waiting for the right offer and the right replacement to become available.
Theres still a couple of weeks left, and there is a feeling of restlessness among the support as there have been no signing that would indicate the manager wants to strengthen, as none of the imports, even the yet to be announced McGinn, are any better than what we have at the club already…
The nonsense in the media this month is quite staggering, and its hard to wade through it. Suffice to say that oif they continue to publish the sort of guff that is replaced by more guff the following day, they'll miss the stuff that matters, possibly deliberately..
And this, from the Celtic Trust, matters…
Contact Your MSP
As political chaos continues to envelope the globe only a few days into 2018, Fans Against Criminalisation continue our fight for the rights of a few in our small part of the world. Our goal for the calendar year is simple – the repeal of the Offensive Behaviour at Football Act. 
The Stage 1 report on James Kelly MSP's repeal Bill is currently being prepared and will be voted on in Parliament on or before 26th January. We need the report to be passed at this crucial stage, in order for it to continue to Stage 2 (amendments) and finally, Stage 3 (the final parliamentary vote). The preceding consultation demonstrated that over 71% of people strongly support the bill, and the vote in Parliament on Douglas Ross MSP's motion last year showed that Parliament believes time is up on the OFBA.
However as a campaign group, as football fans, as defenders of civil liberties and as opponents of this legislation, we cannot afford to be complacent. We would therefore urge everyone to help us to ensure that this law is removed from the statute books as soon as possible, by emailing your MSPs to urge them to support the repeal Bill. Previous email campaigns have been extremely successful for our campaign – thanks to your efforts – and we hope that we can count on you to ensure that this one is equally successful. 
After a 6-year struggle, victory is in sight. The fans who have been demonised are on the verge of being vindicated. Those who have been denounced as bigots are on the verge of striking a blow in the name of civil liberties. But this victory can only be achieved if we commit to finishing this fight. We can only win if we make the point loudly and clearly that we are through being harassed, that we will no longer be criminalised and that it is time for the Scottish Parliament to repeal this law once and for all. 
Please contact your MSPs by using the email linked below. 
I may have spelkt it wrong, but it take you to a page where you can email your MSP. The trust are upping their game now, and need as much support as they can get.
It would help if you cirvulated the link as much as you can.
Perhaps the biggest problem that the Trust face is that the perceived image of football fans is that they do like to cause bother amongst themselves, and the general public have little or no interest in the extra law that affects people going to games.
For instance, the public are fed this sort of nonsense..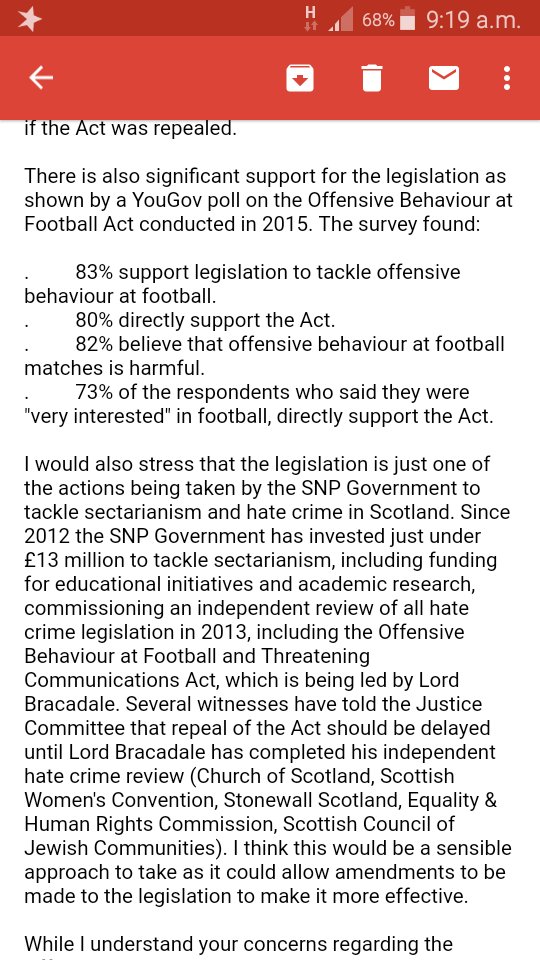 Before we look at what YouGov concluded with their survey, lets look at You Gov…
Analysis: what went wrong with our GE15 polling and what will we do to improve?
An introduction to our full investigation into what went wrong with YouGov's 2015 general election polling
All the pre-election polls in the 2015 general election were wrong, significantly overestimating Labour support and underestimating Conservative support. We have conducted extensive research on YouGov data for that election and have identified the source of most of the error and how to correct it in the future. Other pollsters using other methodologies (eg offline) produced the same degree of error and we think what we have uncovered probably applies to them as well, although of course we cannot be sure. 
Which.loosely translated, means we're shite at what we do, but so is everyone else.
Given that the OBFA survey was conducted around the same time as the General election poll, can we not conclude that those doing the survey are not very good at doing surveys ?
 When someone commissions a poll, they arenlt doing it to find out what people think of an issue, they are doing it to provide evidence to back up their own ideas.
It allowed a Holyrood spokesman to comment after the Scottish cup final in 2016…
The Scottish government said that the Offensive Behaviour Act "sends out a clear message."
A spokesperson said: "A YouGov poll shows 80 per cent of Scots support the Offensive Behaviour Act – a view shared by the overwhelming majority of those in the sample who follow Scottish football.
"The act sends out a clear message that Scotland will not tolerate any form of prejudice, discrimination or hate crime, and it gives police and prosecutors an additional tool to tackle this behaviour. Any move to repeal the act would send entirely the wrong signal and would undermine progress in driving all forms of prejudice from the game."
Er, are there not already laws in place to show that Scotland will not tolerate any form of prejudice, discrimination or hate crime,  so why would they feel the need for  an additional tool to tackle this behaviour ? 
As with all polls, the key is in the wording of the questions, which should elicit the response desired by the commissioner..
Such as these , from the 2015 poll..
The Offensive Behaviour at Football and Threatening Communications Act" aims to tackle sectarian or offensive chanting and threatening behaviour related to football which is likely to cause public disorder. To what extent do you support or oppose this law?" 
You'd have to have both knuckles dragging along the ground not to oppose it. However, there is no mention that all of those offences listed are already illegal, so in fact the support is actually for a law already in place, and therefore surely the conclusion is that those who strongly support this law are actually already supporting a law that is in place ?
 Unless, of course, before the introduction of the Act, they felt they could not deal with such issues, even though they were already illegal.
Repealing the Act, which would mean that common sense would triumph, something which governments stubbornly resist invoking, is the aim of the petitions.
Remember that they work for us, and they can easily be removed come election time.
I'm sure it won't come to that, as it is a sign of supreme strength and character for any politician to admit that they got something wrong.
And with few strong leaders about these days, there is an opportunity for Nicola Sturgeon to show she listens as well as she speaks…
Football is a massive industry in Scotland. It needs to be thought of as such, otherwise that huge customer base will move south, to the glamorous English league, and thats where they'll spend their money.
All it needs is a little common sense….I'm surprised that the papers, especially their sports sections, haven;t picked up the mantle and backed the move to have the Act repealed, after all, it is in their interest to have people going to the football.
Meanwhile, plucky cash strapped newcomers "rangers " lifted yet another international trophy-sorry , an international trophy , when they thrashed Brazilian giants Corinthians, featuring Colin Kazim richards, once of Celtic. Thankfully it was only once as well.
 Although the Brazilians took a two goal lead into the half time break, and they swapped their players for the youth team, there can be no underestimating the sheer will power of Murty's Marauders who swept aside the youngsters to win 4-2.
 In fact, such a history making event has already been marked with a song…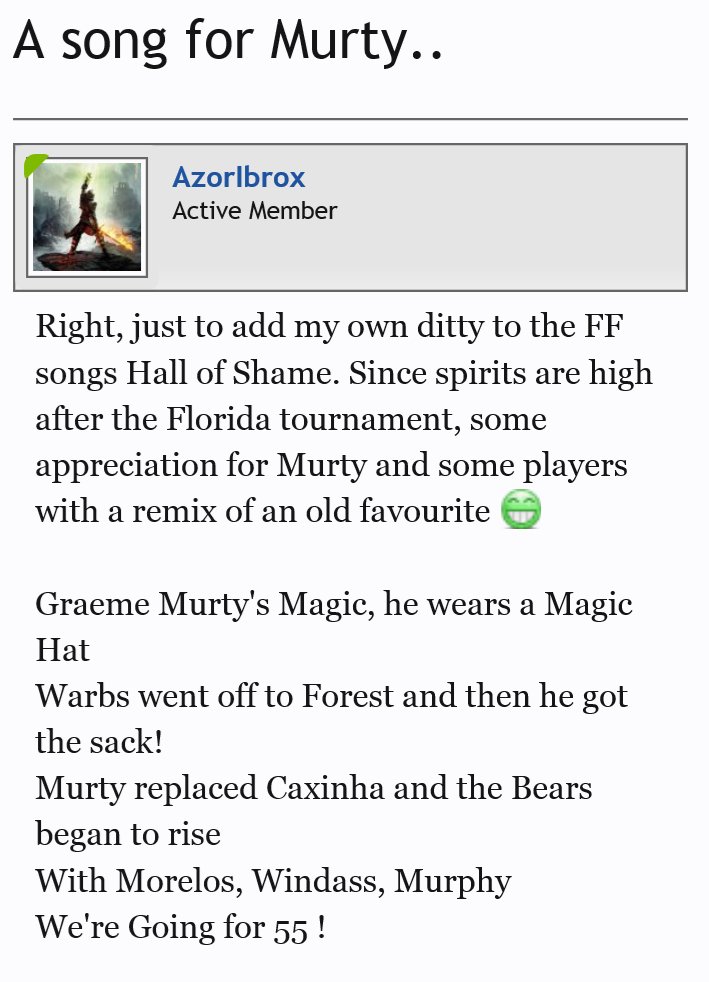 Actually, thats not the only song they've been singing…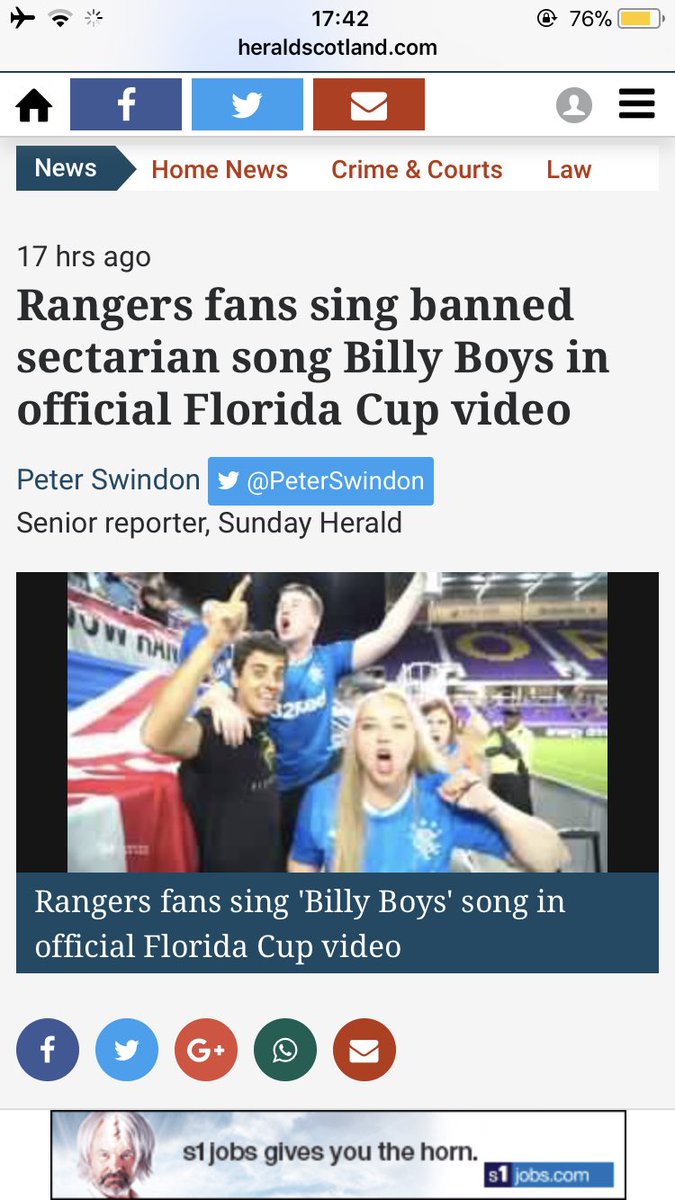 You really can't take them anywhere. Well, you can, but only once.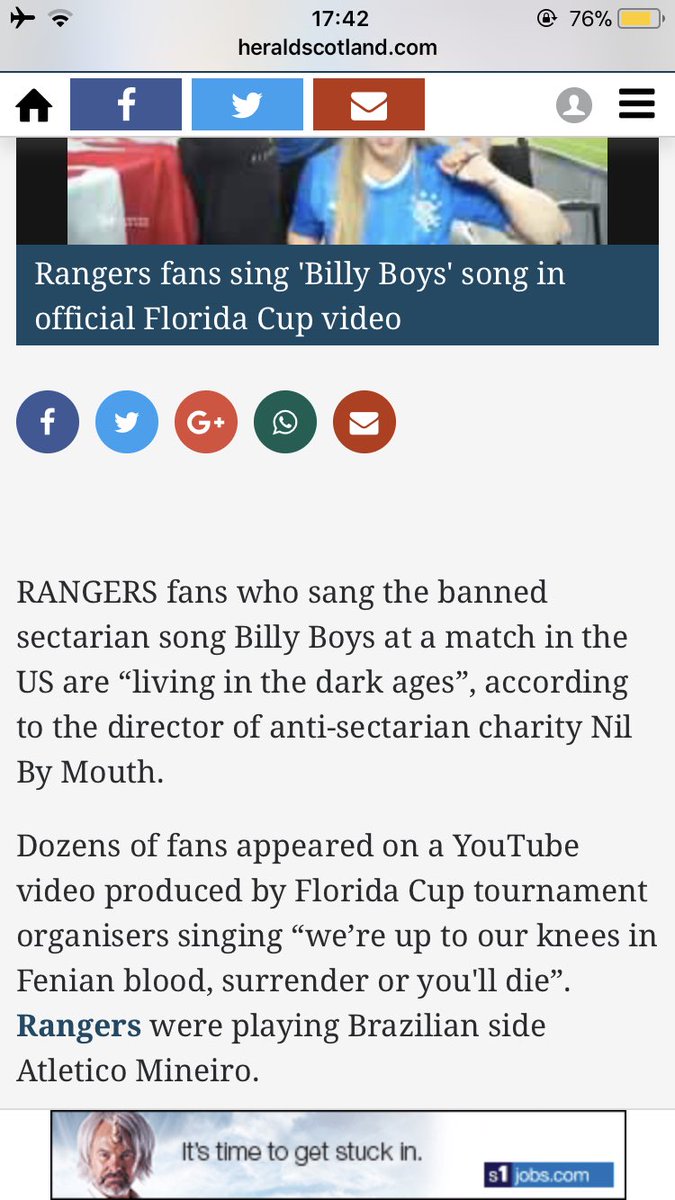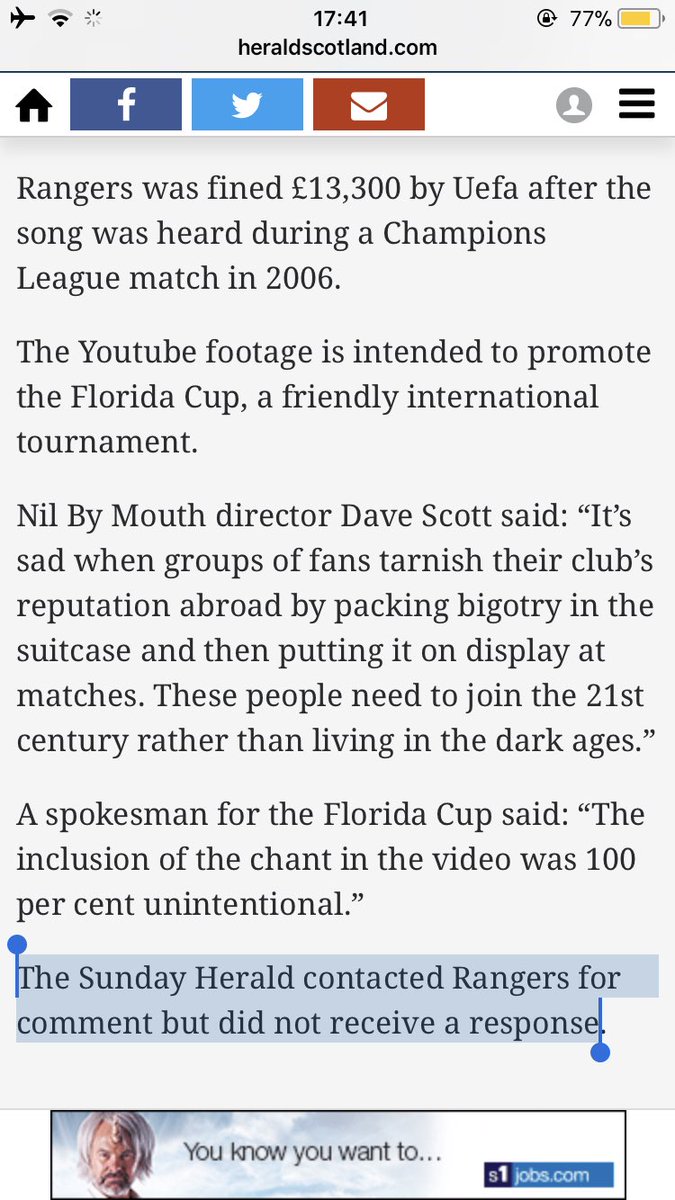 No response ?
Well, they probably have other things on their mind.
But even thats our fault…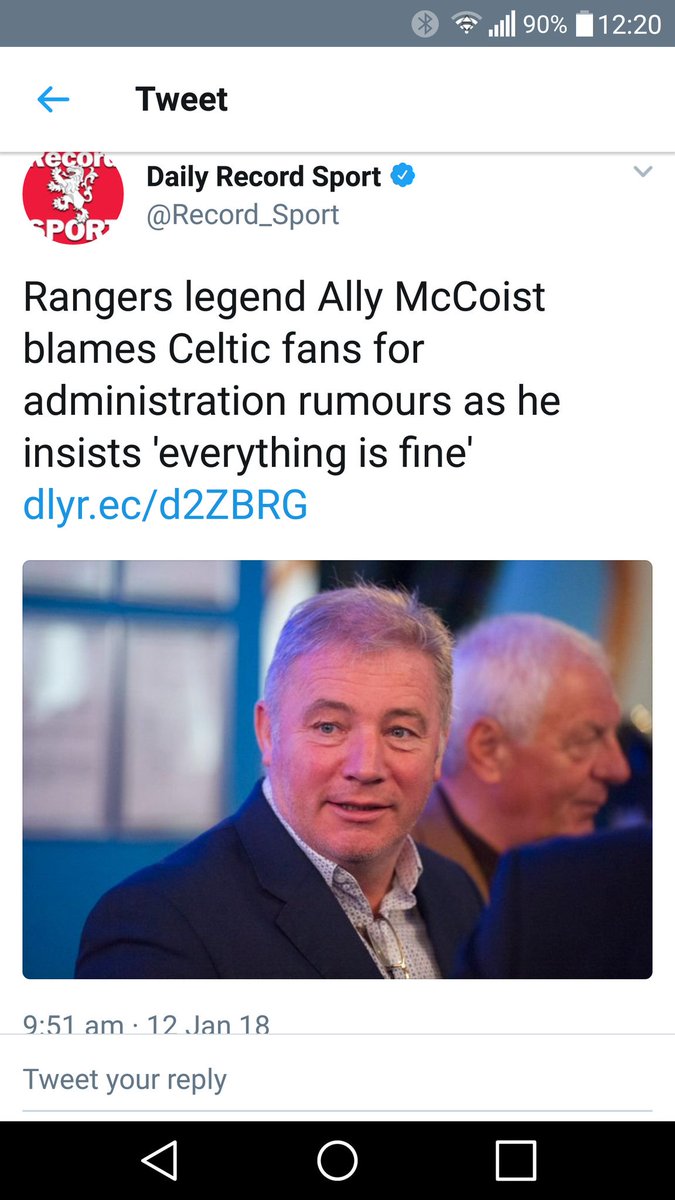 And he received back up from an old mate..
Rangers heading for administration? That's more Aye Right than Aye Ready – Gary Ralston
Gary Ralston insists there are no problems at Ibrox despite what the cynics suggest.
Of course, there's no denial from the club, no statement, itself quite surprising as they have never usually been short of a word or 500 when someone sullies their name…just some curious burblings from someone who knows full well the teeth from this article are already poised near his bottom.
So, that will be Rangers heading into administration then.
What do you mean they'll make the announcement on Monday?
It'll be announced on Wednesday morning at 10.37am on the button.
Apparently, it's a pre-pack deal (the administration, not her shopping) and the Ibrox chairman will receive £10million, walking away to be replaced by a consortium fronted by Donald Trump and Kim Jong Un.
Further investors will include Bradley Walsh, Paul Sinha, Anne Hegerty and Mark Labbett, offering conclusive proof Rangers do, indeed, welcome The Chase. 
As Rumours go, this latest one has been hanging around longer than anything recorded by Fleetwood Mac – and has enjoyed just as many re-releases.
King and the Three Bears – Douglas Park, George Letham and George Taylor – have invested heavily to wrestle control from the discredited former board and put their club on a firmer financial footing in the past three years. 
Conservative estimates put the total at around £20million, much of it from King himself, who has given a further undertaking to auditors Campbell Dallas that he's good for another £7m to underpin business losses over the next 12 months.
Campbell Dallas are hardly a firm of back street bookies. If they felt there was any likelihood of those sums being unavailable, they would not have signed off in the annual accounts on Rangers continuing as a going concern.
Speaking of the bookies, they apparently closed their satchels on the prospect of Rangers being relegated this season, foreseeing a hefty points deduction and player fire sale if they fall into the abyss. 
These, of course, are the same bookies who closed the book on Alex McLeishbeing named new Rangers boss last month when he had never received so much as a phone call about the position.
Rangers are in debt to no one but their investors, all of them wealthy fans who have pledged to convert much of their loans to equity when a new share issue is launched, most likely later in the year.
Forget the fact they're supporters, why the hell would they pull the plug and plunge the club into further financial chaos, knowing they would lose almost everything they have put in?
By the end of this year, King will have committed around £40m of his business fortunes to Rangers – half of which was frittered away, much to his disgust, by former chairman David Murray. 
In the past 12 months alone he has written a £3m cheque to rid the club of the odious influence on Mike Ashley and £1.5m to UEFA to ensure his team's UEFA licence.
He has bankrolled Pedro Caixinha, however botched the project, and only this week signed off on a package for Jamie Murphy that will ultimately cost his club the guts of £2m.
There was £1m set aside in an escrow account to pay Aberdeen compensation for Derek McInnes and almost the same again on the table for a salary had the club's former midfielder decided to leave Pittodrie for Edmiston Drive.
Undoubtedly, King must be held to account. He rode roughshod over the Takeover Panel, for example, who recently concluded he acted in concert with the Three Bears and have demanded he offer 20 pence to all shareholders for their stock, only around two-thirds of their current value.
King has launched an appeal, which will keep it kicking around the legal long grass for a few months to come.
He's confident of his position. If he loses? He'll have to fork out around £300,000 for a prospectus knowing no-one will sell for the price he is legally bound to offer while his family trust fund, New Oasis Limited, ring fences £10m just in case.
The geography of the Rangers board is far from ideal with King in South Africa and Alistair Johnston in the States, while Park spends much quality time in Spain.
Other directors have bases in London and Hong Kong and if sound doesn't travel in a vacuum, mischief can certain be made when strong boardroom leadership is lacking on a daily basis from G51.
That's something King may do well to consider and address in the coming months but hold on, a call's just coming in – he's just been spotted at the Ladbrokes on Copland Road.
He's slapped £100 on Pep Guardiola at 500,000-1 to become his first-team manager next season. Administration? Aye, right. 
I've saved that. for posterity. It's a career defining moment for Ralston, as in a moment which will signify a significant change in his career.
We've even kept the hand written original, which will be worth a few bob in time…
We've been away for a day or two, so we go back to Thursday-it seems like just yesterday- for this one…