Celtic Diary Thursday January 11: Patience Begins to Wear Thin
The nagging doubt that Brendan rodgers could return from Dubai and tell us that the squad are so refreshed he doesn't need to buy anybody won't go away, so it was a little sigh of relief that emerged as the name Chancel Mbembe appeared in despatches.
Once of Anderlecht and now of Newcastle United, the big Congolese could be added to the Celtic back line this month, and would probably cost about £8m, less than the add on fee for Virgil van Dijk.
He's a big lad, and at one time when he was with Anderlechts youth set up, he had to have a bone scan to prove he wasn't older than he said he was, which I keep expecting to happen to me, and it turned out he was telling the truth.
Currently out of favour at Newcastle,where observers claim his positioning when defending corners is suspect..
he is also wanted by his former club Anderlecht, which is actually a good sign because that means they know he's a good player who chose the wrong club. Despite what you hear about their upcoming spending spree, their general manager,  Herman Van Holsbeeck said;
"He has a contract in Newcastle where he earns a lot of money, I know that we name a lot of names but we are in a situation of due diligence, this is the first time in my life that this has happened to me. I will try to manage it as best as possible." 
"I have a mission: find reinforcements but without a big budget, so I'm trying to free some players first." 
He could be useful in the Europa League. Lets face it, there is no need to check if he's cup tied when he's with Newcastle. They have less experience in Europe than Theresa May.
Oddsone Edourd, the only striker at Celtic not to be linked with a move away, is on loan until the end of the season.
So it was quite surprising to see the Record report with surprise that manager Brendan Rodgers is in no rush to offer him a permament deal.
"I will assess it at the end of the season. He has grown each week he has been with us. There's no rush.
Exactly, and if he keeps growing we'll need to see how tall he is in July.
"It's for both sides as well. He might love it with us, he might not. I know he is really enjoying it but there is no rush to commit on either side now.
"It's just a case of seeing how it goes in the second half of the season and we'll review it then." 
The word is that Leigh Griffiths might not even come back from Dubai, and with so many women on his case , you can't blame him.
By the way, look what I found
With the clouds of doom gathering once more over Ibrox, and the stadium no more capable of handling a deluge than the club itself, the cartoon above, by tc20012, first appeared back in 2014 . I didn't know I'd saved it.
Its a great way to remember the death of the firstRangers, and sets the mood for the second clubs trip to oblivion.
As opposed to their trip to Florida.. which has been covered in spectacular detail by the media..
Christmas songs at breakfast, a Portuguese Jimmy Nicholl and the press posing as plumbers | @scottmcdermott8 in Florida

http://bit.ly/2CPLzH2 
It's not christmas, Nicholl is not Portuguese and the reporters are not plumbers.
Then again, they're not Rangers , and the Record is by no means a newspaper.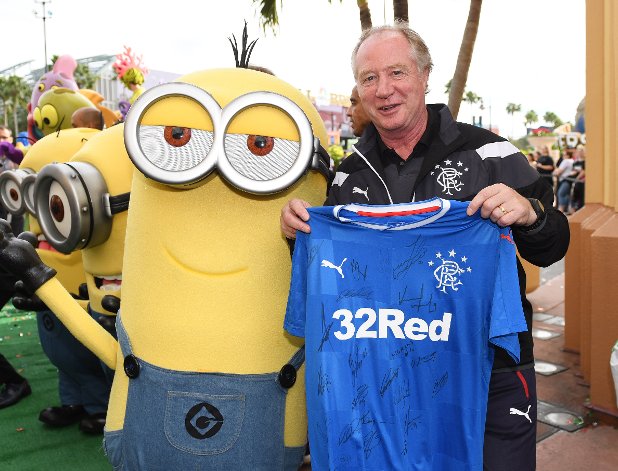 They kind of fit in over there, surrounded by others pretending to be someone else, but who also,  in fact,  merely prancing about in costume to bring money into the business.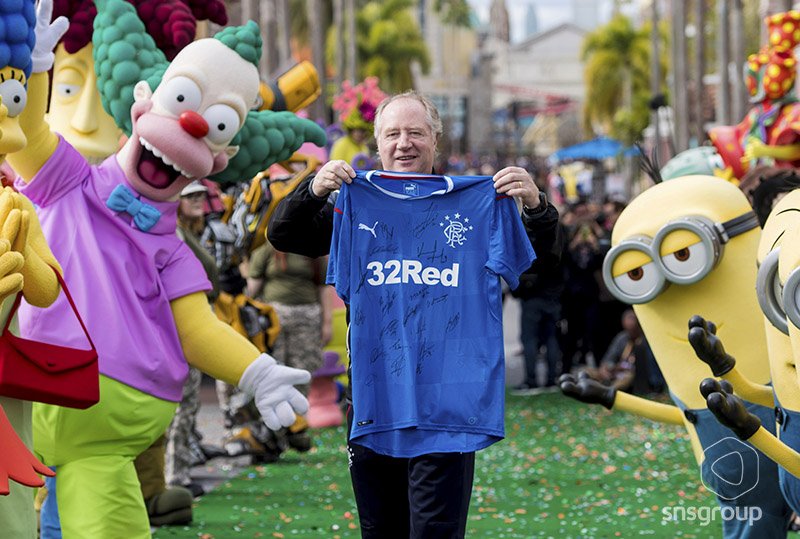 Poor Jimmy  Nicholl, held up to ridicule. He may feel he deserves better, as he's still the only Rangers assistant manager to win the league for the Ibrox club while he was at another club…
Their fans haven't given up on them just yet, and one of them thinks he knows how to help avert any further crises…
There's a better one, suggested by Swed on twitter…
Especially ahead of a statement…
Statements from Ibrox used to be quite regular, as their PR department would leap to the defence of the club against any slur, real or imagined. They've not said a word about the rumours of administration, which is in itself quite interesting.
Mark Dingwall has though, which means everything is, as he outlines, tickety boo. Dingwall runs the Follow Follow website, and has even been touted for a seat on the Ibrox board, but they couldn;t find a big enough chair.
You tell 'em Mark.
We owe that lot a debt of thanks for keeping us amused during the winter break.
The problem is that they just see what they want to see,
Some see a rabbit, some see a duck, while the rest of us can only see that they are , indeed completely ducked
As are we, apparently..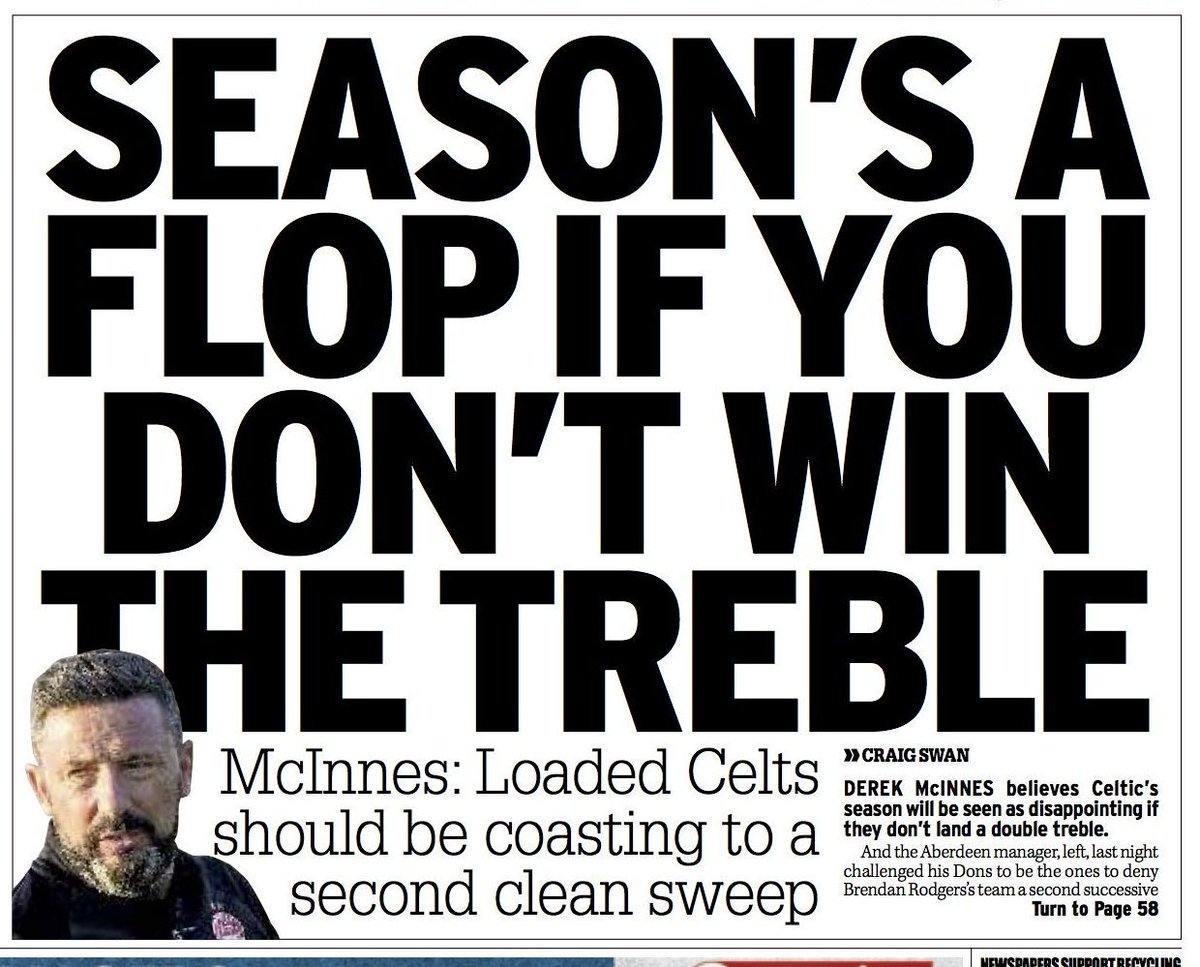 And this is a man who knows all about under achieving, so perhaps we should we listen to him ?
No.I'm not. Then again, neither, I think, was McInnes.
The picture we showed you on tuesday…