Celtic Diary Tuesday January 9: Surprise Exit for Troubled Striker
Don't shoot the messenger, but it appears that at least one of the tall tales in the media in't as tall as we thought it was.
Leigh Griffiths, the man who has nobly attempted to start his own football team, has not his troubles to seek. as with all football teams, the costs are sky high and with sponsorship and television money scarce north of the border, it seems the striker is looking south for further investment.
Ordinarily, manager Brendan Rodgers would sort this sort of thing out with a new contract, or perhaps a few extra bonuses added to his wage, but the lack of game time means a lack of bonuses, and the troubled former hibernian man has allowed his problems to get to him. His attitude, once perhaps the most pleasing of Brendans charges, has changed for the worse, and we may see him mutually consented as the gaffer decides enough is enough. His workrate in training has dropped alarmingly, and although the financial side of things can be sorted fairly easy-imagine the poor lads maintenance payments every month-the attitude is entirely down to him.
I just wish all these wantaways had wentaway before the Dubai trip. The money saved on flights would have paid the deposit on a defender.
There was also some disturbing news from a bit closer to home. My home, that is, not yours.
Peter Coates, Stoke City chairman and extremely wealthy owner of Bet 365, the online gaming company, is looking for a new manager, and has narrowed it down to a short list of just three. Slaven Bilic, Gary Rowett and Brendan Rodgers. Which, given this sites unerring accuracy when it comes to predictions, means that Martin O'Neill will be appointed this week.
Coates needs the Premier League, this city apparently would lose around £130m from its economy should Stoke be relegated-its a real crisis down here, it was on the radio and everything- and the word is he is prepared to dip into his biscuit tin and pay over the odds for Rodgers, who frankly would have to be off his nut to go near the place.
The only consolation I have to offer is that it was the same goon who told me about Bojan who told me this, and although he referred me to the online Stoke forum "The Oatcake ", I couldn't find his proof.
The point is, however, they are desperate, and they do have a lot of money.
Even more when they sell Joe allen to Celtic, if you believe the bookies who claimed that two large bets -one in Cardiff, and one in Glasgow were placed on this eventuality.
You'd have thought someone in Stoke would have got wind of that.
Tell you what, I'm depressing myself writing this.
So, lets lighten up a bit.
with a bit of financial news, to help those of you who enjoy a bit of a dabble on the stock market
share prices in jelly and ice cream manufacturers and suppliers jumped by over ten thousand percent, no hang on, eleven thousand,,,wait twelve….you get the picture.
All because of this…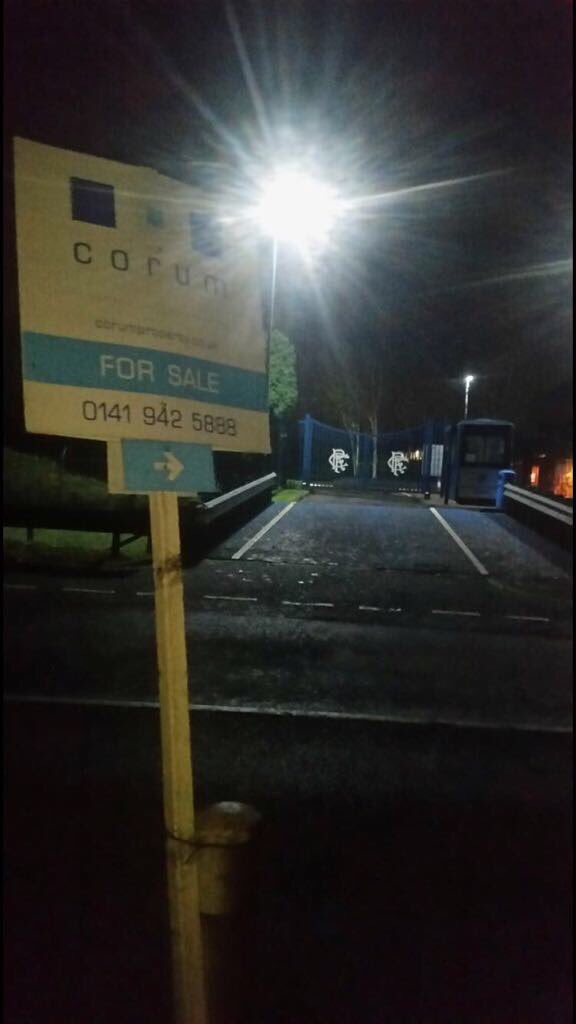 ah, wrong one.. lets go to Oddschecker spokesman George elek
"Here at Oddschecker we've seen a huge spike in bets on Rangers to finish bottom, a ridiculous bet when you consider how far off the drop they are.
"However, with rumours starting to circulate on social media, and bookmakers suspending markets, it is easy to see how the story is starting to gather pace.
"We've seen an abnormally massive amount of bets on Rangers to be relegated today, with punters piling in on the massive price of 5000/1. 
"So much so, that bookmakers will no longer take bets on Murty's team finishing bottom of the league – despite being a whopping 23 points off of it.
"To call it a strange would be an understatement, and Oddschecker sources have confirmed the unusual activity in the betting for Rangers to be relegated, similar to the circumstances the club faced first time around with their financial struggles."
We asked an Ibrox regular for his thoughts..
Anyone who follows Phacts Phrom Phil would have seen this coming, and the word is that it'll happen next week.
Yet I cannot see how it would benefit them to go into what is being pitched as a voluntary admin-or even liquidation.
There is little or no external debt, apart from the millions owed to other football clubs.
The directors may be doing this to dump Dave King, and thus accept a few pence in the pound for their loans, or allowing them to be converted to shares, or whatever fiddle they can play, and after all, they do have enough form to suggest that nothing is beyond them, but again, I'd just wait and see.
If an insolvency event does take place, then once we've all stopped laughing it really should be time to rally other clubs around and call for the end to the careers of Stewart Regan and Neil Doncaster.
And the Scottish government should be petitioned to set up an investigation pending criminal proceedings.
Until then, however, just enjoy the fun.
It's already started, with the fat controller burning the midnight oil by prompting this reassuring piece..
Rangers administration odds suspended but eager rival fans are forgetting one thing
Some bookies have suspended betting but it shouldn't excite rival fans too much. 
Notably, no reporter has put his name to this piece, which reads like one of the Ibrox clubs statements.. perhaps not surprisingly..
Bookies have suspended betting on Rangers being relegated from the Scottish Premiership due to financial troubles but perhaps rival fans shouldn't get too excited.
The Ibrox club currently sit third in the league, 23 points ahead of bottom placed Ross County , making it highly unlikely they would be relegated through normal means.
But internet rumours of financial problems at the club have sparked a series of bets and resulted in betting being suspended by many major bookmakers.
Rival fans have been sent into a frenzy by the news on social media but suspended betting means little.
In recent times, betting has been suspended on Robin van Persie joining Rangers, Alex McLeish making a shock Ibrox return and on Zlatan Ibrahimovic joining Celtic.
Bookies often suspend betting if there is a sharp uptake on the amount of money being gambled.
It doesn't mean that something is about to happen and is purely the bookmaker looking after themselves.
In reality, a suspension can be triggered by just a handful of punters taking a gamble on any bet.
So while much of Scottish football is getting excited about the prospect of Rangers going into administration, Ibrox fans shouldn't be too worried about the news. 
And if that wasn't enough, there were a couple of good news stories as well, with Bruno Alves out, Russell Martin in and swoops for Jason Cummings and a bloke out of Fleetwood Mac.
Well, its maybe just rumours.
Graham Murty wants to build his own team, and play football the way it should be played.
His aim is to match the five hundred or so passes that Celtic manage in most games, but frankly, even putting these pair on Mastermind wouldn't get that..
With the stauchness oozing out of this pair, not only are there claims the ship is steady, but some fans are about to party..
Yesterday..