Thats about right.
A four in the morning start tomorrow and everywhere is covered in snow.
Mind you, fair play to the council for clearing our street.
Including Glasgow, it seems.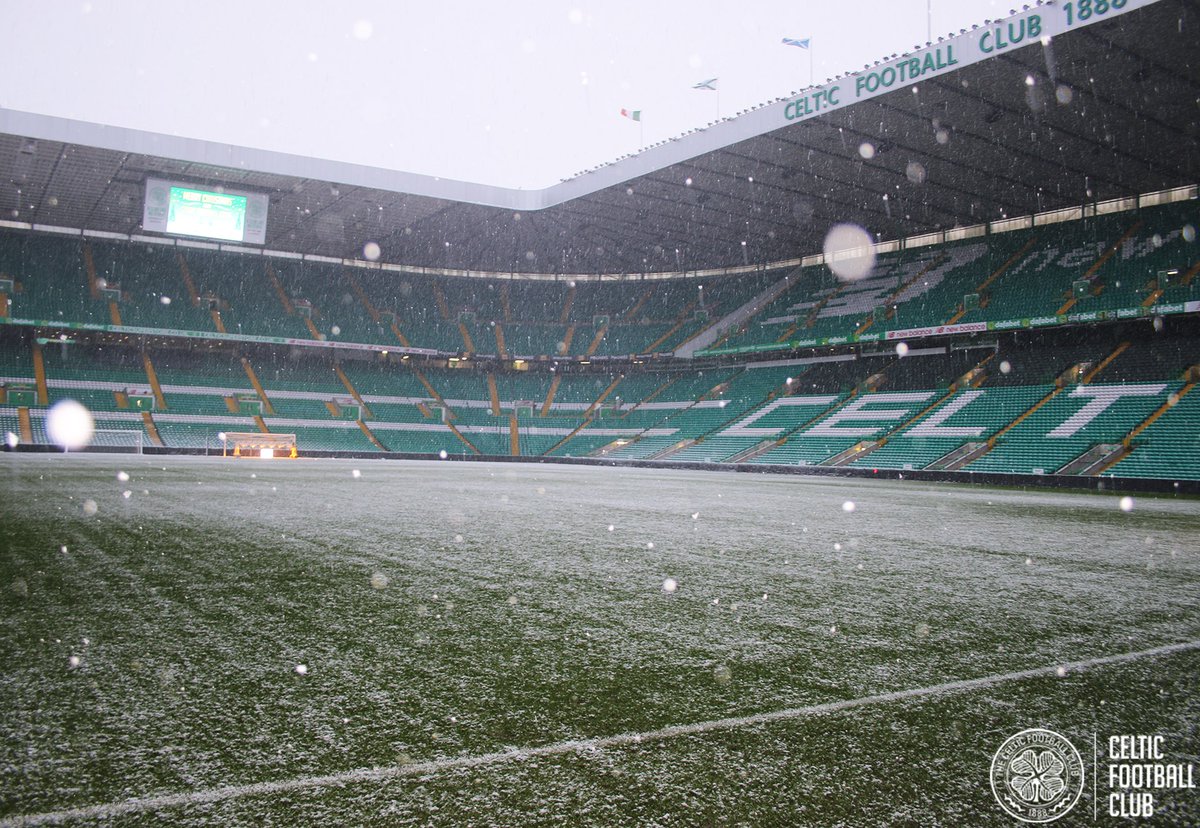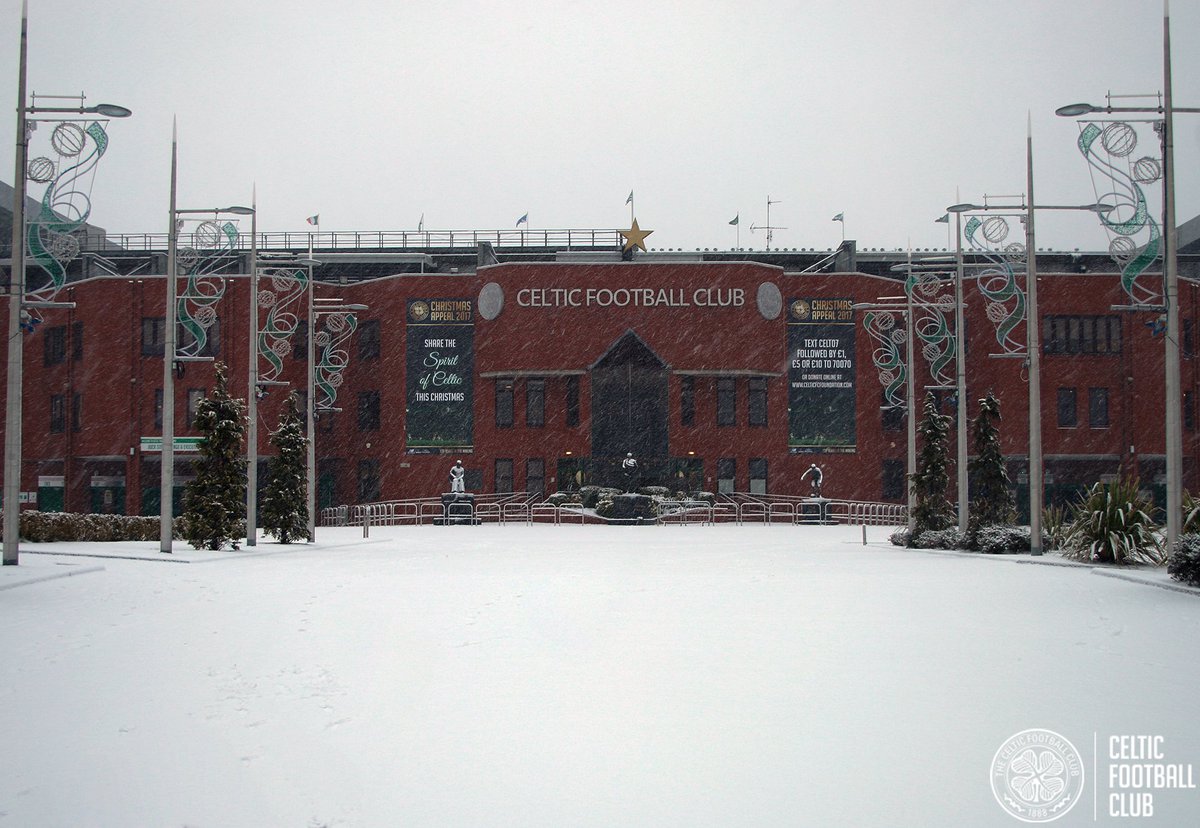 When preparing for a long journey, its important to make sure you cover every eventuality. You may, quite literally, find yourself in a life and death situation.
  . #9 Fags
  .  #10Beer
The first is self explanatory, a cell phone charger on board means that if you find a phone, perhaps abandoned by someone who has already died, you can charge it up and use it.
The blankets and shovel can be used to hide his body. I wouldn't bother with the extra jackets , boots and hats unless you are particularly prone to losing your clothes while you are wearing them.
Flashlights are always handy, as you can make wee shadow figures on the wall to help pass the time, and if that doesn't take your mind off the predicament you are in, use the sand or grit to bury your head.
Jumper cables ? Well, if you are prone to losing your clothes then a couple of cables might help keep them within distance, and first aid ?
You are hurtling along a motorway at around 80 miles an hour, hit a patch of ice and go into a frighteningly rapid spin, bouncing over the central reservation before crashing into a truck on the other side, then a box of plasters and some antiseptic cream should contain the damage until the paramedics arrive.
I added numbers nine and ten, because as far as I'm concerned if you've had enough of #10, then you'll probably sleep through the crisis, like little babies.
Number nine ? Well, what would the trip be if I couldn't add a little danger ?
Over on twitter, the reliably practical Wee Amz suggested vodka, though I had my doubts, as a glass bottle may break should you lose your footings in difficult conditions, and that would mean your tongue got stuck to the pavement, making any sort of phone call difficult.
However, she claims that a plastic bottle of vodka, perhaps one of the less expensive brands, would suffice, and thats the sort of forward thinking that we need these days.
When the Lennon CSC elects a new bus convener, she's in.
As you are probably aware, Celtic host fledgling club " rangers " tomorrow.
Scotlands newest club rose out of the considerable ash when sectarian giants Rangers finally found out that banks and tax inspectors won't wait forever for the money due to them, and as a result went out of business.
Under normal circumstances, any assets would have been sold to pay the creditors, but in Scotland theres an unwritten rule that allows all assets to be placed into a basket and sold to dodgy businessmen .
From that basket came forth this new entity, and now, five years on, they are in a position to consolidate a top six place, but due to their creative financial practices, which have seen millions and millions of pounds poorly invested, face oblivion again.
Well, technically not again, but you get my drift.
To the support, who clung on to the new club in the belief it was still the old club, they'll go under again, but to any right thinking and enlightened fellow, its their first time.
Its also the first time for me.
I've yet to see this new club and their support in the flesh at a game, so I'm looking forward to a genuinely new experience, and there aren't many of them at my age.
A but like when one of my friends asked me if i was into older women . I used to be, but there aren't that many around any more.
I'm hoping for a sporting match, with lots of handshakes and applause, perhaps a song or two, and yet i've a feeling that as the game begins, its the handshakes we'll have to watch out for.
Bobby Madden and the SFA have yet to be called out for the somewhat unique decision to allow a supporter of one club referee the game,surely placing him under unnecessary pressure, and there's something else, something which i fear may lead to a bigger problem tomorrow, especially if the result doesnt favour the new club.
Perhaps the most shameful episode in the history of the Celtic support was given an airing last night..
"Bananas are raining in on Walters."
On 31st December 1987, Mark Walters signed for Rangers FC​. It was his most successful period as a player, but Mark had to endure racist abuse from Scottish football fans. More on Sportsound on BBC Radio Scotland on Thursday from 6:30pm.
Thast fair enough, and I have to be honest, I didn't listen to the programme as Radio Scotland is difficult to pick up down here. One of the reasons I moved, in fact.
However, this subject needs to be addressed, and I'm quite sure that it covered not only the disgusting treatment of Walters, but that of Vic Kasule, Paul Wilson, Bobo Balde, and more recently, Scott Sinclair and Moussa Dembele.
The second episode will almost certainly cover the reluctance of Rangers, who before they were liquidated , operated a policy that entirely excluded one section of society on religious grounds, which was not only confined to the club, but present throughout the country in industry , education and housing.
BBC Scotland should be applauded for making a stand, and bringing all of this into the open so that it can be discussed, and Scotland can move on from and join the modern world.
And they should be praised for not timing the programme in such a way that the less cerebral support that has latched onto the new "rangers " can somehow find it in their minds to even up the score with racist abuse tomorrow…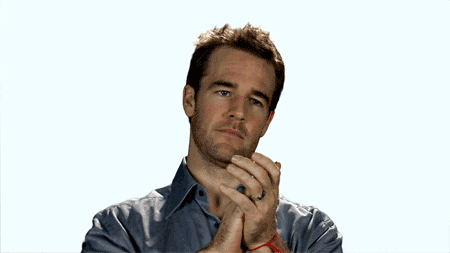 The mainstream media have desperately tried to perpetuate the Old Firm myth, but the battles and bother of yesteryear has been toned down considerably. Largely due to the efforts of decent fans on both sides.
That doesn;t suit the marketing men, and to my mind there seems to be a nasty little undercurrent designed to cause bother tomorrow, so that they can harp on about it for a while yet, and perhaps even repackage  a fixture that simply isn't the same any more.
Which is a good thing for us, but a bad thing for the media.
Virgil van Dijk is off to Liverpool, and every man and his dog is saying he's not worth £75 million.
So what, as long as when he gets there his attempt at a  scouse accent is better than his uncles poor cockney effort in Mary Poppins, no one will care. Especially if he installs this kind of discipline to the back line.
some papers are reporting that Celtic have contacted West Ham and asked if they are still interested in Dembele. Presumably the board want to punish him for something.
Davie Hay, writing for the Evening Times, isn't panicking..
"I have a feeling he believes it is time to make the move but equally, if the right club does not emerge then I think he would be content to wait until the summer,"
"I cannot see that he will be creating a fuss behind the scenes because he doesn't come across as that type at all.
"Like most players who are confident of their own ability, I think he understands that if he is performing on the European stage and coming up with the goods then he will always remain on the radar of other clubs.
"I suspect, too, that if he is allowed to go in January that there will be a replacement lined up."
I don't think there's too much to worry about. We've always known he'd be a fleeting visitor, and when he goes, he goes with our best wishes.
Congratulations are in order for young Anthony Ralston as well. He's just signed a new four and a half year deal to take over from Mikael Lustig at right back, when both are ready , of course…
"It's a great feeling to sign with the club I've been with since I've been young. This is where I want to be and I want to start playing more games. I've enjoyed getting a taste of it and I'm looking forward to the future.
"It's great, with the length of the contract, to have that out the way and I can focus on the football side of things. It's a great feeling and I'm delighted.
"There are so many ups and downs that come with being a footballer. I've enjoyed the experiences I've had up to now. With the injury, it's just one of these things that happen and it's how you come back from it.
"But it's been a good start for me in my career and signing the contract now, I'm just looking forward to getting on with my football over the next few years." 
When Brendan Rodgers and Peter Lawwell were snapped on a flight back from London last week, it started a bit of tittle tattle about why they were down there.
Steven Caulker yesterday left QPR by mutual consent.

Steven Caulker has left #QPR by mutual consent with immediate effect. We wish him well for the future.
Just saying…
Now, its on the the Etims
 Knob Of The Week 
We've something a little special for you this week…
Keith Howells, of Peebleshire, whoever you may be..
Let me explain, actually, read this thread..
Don't ever doubt again that there is an unwritten narrative in the mainstream media..
Keith, I've no idea who you are, or if you even exist, but i'd like to award you the Etims
Knob Of The Week 
on behalf of those tireless people who work for a better world for all of us.
I'm sorry, I meant tiresome peepil who work for a better world for all of them.
Yesterday, you considered this..
Hugh Jainus December 28, 2017 at 10:34 am · Edit ·   →
Clip: "OK, I've scored, but I looked a mile offside and Peter Grant should definitely have been booked in the first half" 
Today… a wee game…
Have a go, go on…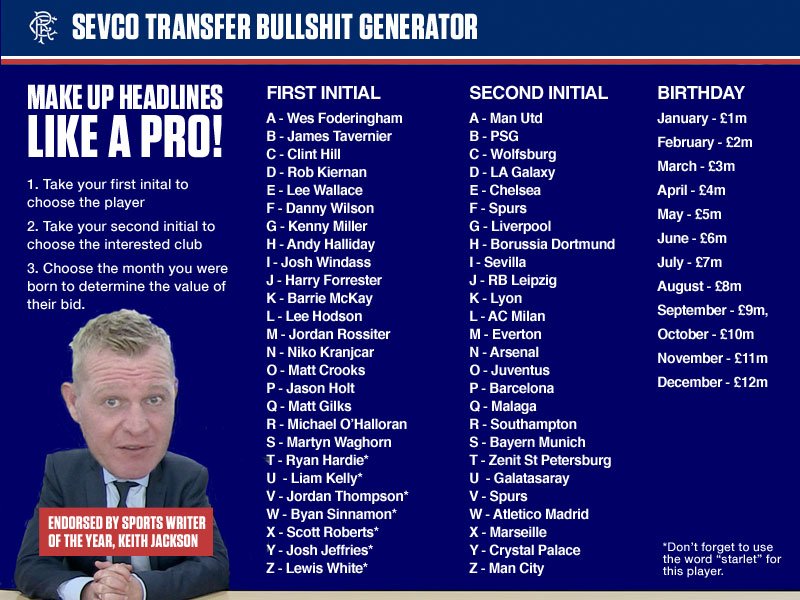 I'm willing to bet at least one answer will end up in the SMSM.
Afore ye go, as the whisky ad says-its that time of year again- here's a heartfelt plea from a good Rangers man…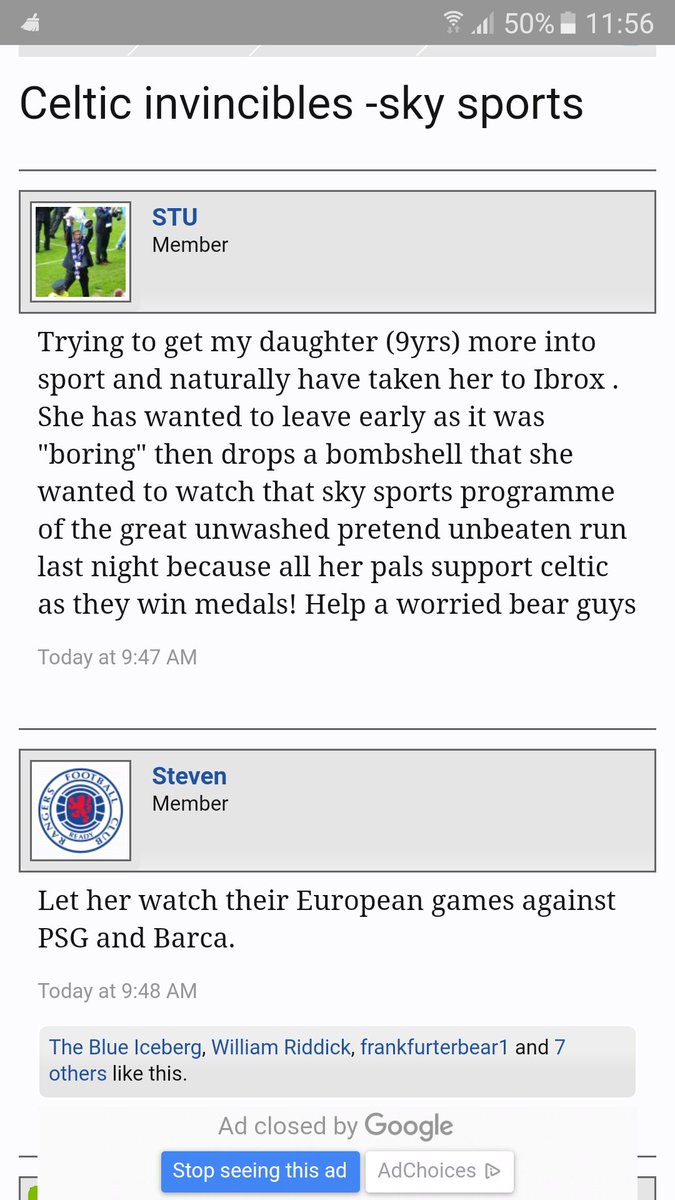 Because, of course there are no videos of his club beating them…well, there's one, but that was the excpetion that makes the rule.